The most eagerly awaited forthcoming films set for release in 2022 are listed below. Following a disastrous year in 2020, the last 12 months have seen clear signs of box office revival. Shang-Chi, The Legends of the Ten Rings, No Time To Die, and Spider-Man: No Way Home all did well in a tough market, indicating that rumors of the movie theater's collapse were largely overblown. After streaming platforms were granted full reign over the cinematic world in 2020, the playing field leveled out in 2021, with most blockbusters receiving exclusive theater premieres. Nonetheless, uncertainty reigns supreme, and pre-pandemic viewing patterns show no signs of returning anytime soon.
Regardless of what happens behind the scenes, 2021 proved that there would always be a steady supply of good movies to see in theaters or at home. The year's highlights were Dune, The Green Knight, and CODA, while Nicolas Cage even managed to make a solid film with Pig. Meanwhile, several films with huge expectations have had uneven results: Eternals' buzz has faded into mixed reviews, while The Last Duel and The Many Saints of Newark are among a slew of high-profile disasters.
No one can predict what the movie landscape will look like in a year's time, but there's a long list of reasons to be excited as the film industry prepares to hang a new cinematic calendar on the wall. These are the films that are generating the most hype heading into 2022.
Avatar 2 (December 16)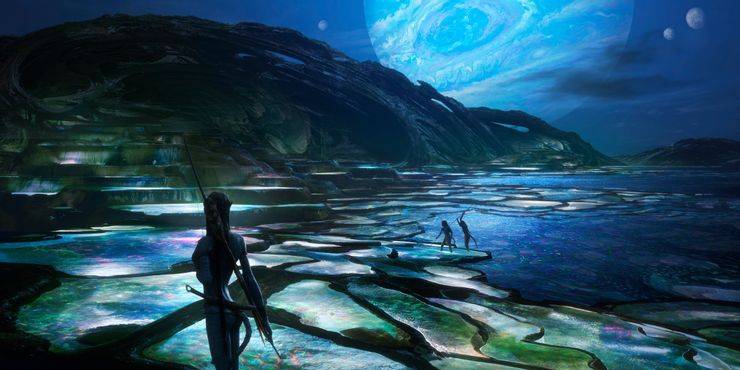 Is there any assignment more difficult for a director than making a sequel to the all-time highest-grossing film? In 2009, James Cameron's sci-fi opus Avatar was released to critical acclaim and unprecedented financial success, but public opinion on the film has soured in the 11 years since its release, leaving him with the unenviable task of not only living up to his original, but also updating and improving Avatar's concept for a modern audience. Avatar 2 has been in the works for a decade, and pioneering underwater filming technology was developed to capture the new locations in the sequel, where Sam Worthington's Jake and Zoe Saldana's Neytiri will join forces with the water-based Metkayina tribe to protect their family from another RDA invasion. Sigourney Weaver reprises her role as Dr. Grace Augustine from the original Avatar, and Kate Winslet enters the cast as Ronal, a key Metkayina Na'vi figure. We just have concept art to go on so far, but despite Avatar's less-than-positive retrospective reviews, would you put it past James Cameron to repeat his watery box office magic? In any case, there will be plenty more Avatar to come.
Black Adam (July 29)

Though Zachary Levi's DCEU solo film Shazam didn't create any significant superhero waves in 2019 (try competing with Avengers: Endgame), it was widely lauded for its humour and heart. Shazam's antagonist makes his live-action debut before the sequel is released in 2023. In Black Adam, Dwayne "The Rock" Johnson portrays the ancient titular prisoner in an era-spanning origin narrative that takes the dark DC wizard into antihero territory rather than portraying him as a standard comic book bad guy. Fans were intrigued by The Rock in a superhero picture, but now that Hawkman, Atom Smasher, and Pierce Brosnan's Doctor Fate have been confirmed as Justice Society of America members, Black Adam has our attention. Despite worries that Black Adam may stress style over content, a promising (but brief) trailer debuted during DC FanDome 2021, and the interest is genuine.
Black Panther: Wakanda Forever (November 11)

Black Panther: Wakanda Forever, the year's final MCU offering and the sequel to Marvel's critical and economic success story Black Panther, is undoubtedly the most bittersweet release of 2022. Unfortunately, Chadwick Boseman passed away in August 2020, therefore the sequel will only have his star in spirit. Black Panther: Wakanda Forever promises to be a celebration of everything Chadwick Boseman has contributed to the MCU and the legacy he has left behind in Hollywood, which is reason enough to be excited. Dominique Thorne will make her MCU debut as Riri Williams (a.k.a. Ironheart) while I May Destroy You's Michaela Coel is believed to play the X-Storm. Men's Another long-held belief is that Black Panther: Wakanda Forever will eventually introduce Namor the Sub-Mariner to the Marvel Cinematic Universe. Despite the evident sadness of seeing T'Challa again, and the debate surrounding Letitia Wright's inclusion, Black Panther: Wakanda Forever is a must-see.
Doctor Strange In The Multiverse Of Madness (May 6)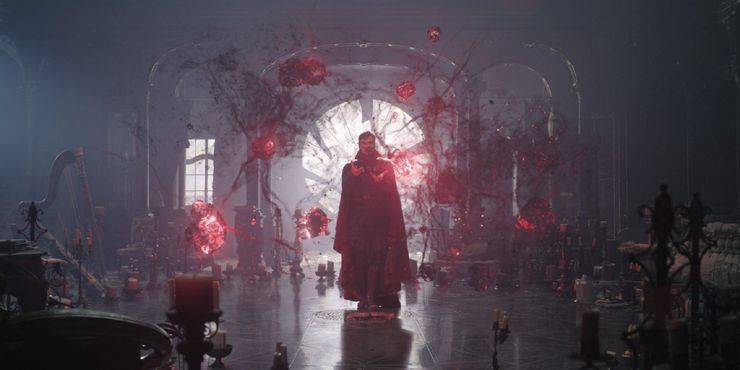 Doctor Strange in the Multiverse of Madness is the most magnificent of the three MCU films set for release in 2022. Strange, starring Benedict Cumberbatch's supreme-ish sorcerer, must restore the rapidly crumbling multiverse with the help of Elizabeth Olsen's Scarlet Witch and Xochitl Gomez's America Chavez, fresh from his devastating experience in Spider-Man: No Way Home. They'll be joined by Benedict Wong (Wong), Rachel McAdams (Christine Palmer), and Chiwetel Ejiofor (Christine Palmer) (Mordo). The presence of Sam Raimi in the director's chair contributes to Doctor Strange 2's massive appeal. As disappointing as Scott Derrickson's (original Doctor Strange filmmaker) withdrawal from the MCU was, the possibility of Raimi returning to the superhero genre for the first time since Spider-Man 3 and giving Doctor Strange in the Multiverse of Madness a horror twist is tough to dismiss. There's also the MCU's multiverse mechanic, which adds to the unpredictability. Who knows who might show up? Which franchises have the potential to become canon? What more character varieties will we encounter?
Halloween Ends (October 14)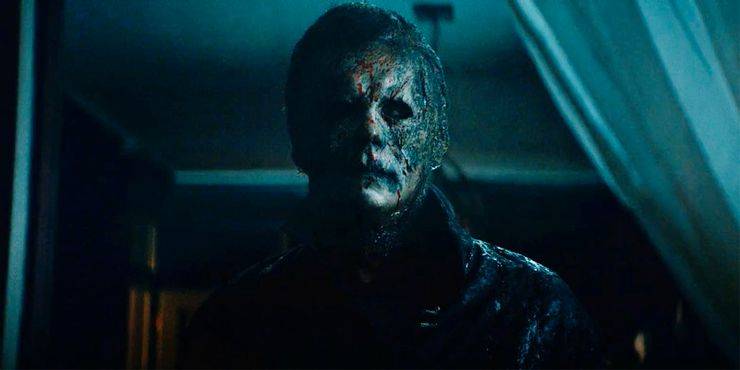 Michael Myers made an unexpected modern reappearance on the big screen in 2018's Halloween retcon sequel. Whereas most resurrected horror icons were blatant cash-ins and lackluster retreads, Jamie Lee Curtis' return to the role of Laurie Strode in Halloween defied the trend. Halloween succeeded in modernizing John Carpenter's original premise, but the 2021 sequel, Halloween Kills, continued the franchise's long trend of mediocre sequels, disappointing the majority of spectators and critics. The trilogy concludes with Halloween Ends in 2022, in which Curtis reunites with Judy Greer for one last (supposedly) battle against their homicidal tormentor. If not for the mixed reception to its predecessor, Halloween Ends would have rated higher, but where Halloween Kills labored as the middle chapter in a greater story, Halloween Ends can go all-out without reservation or restraint.
Hocus Pocus 2 (2022)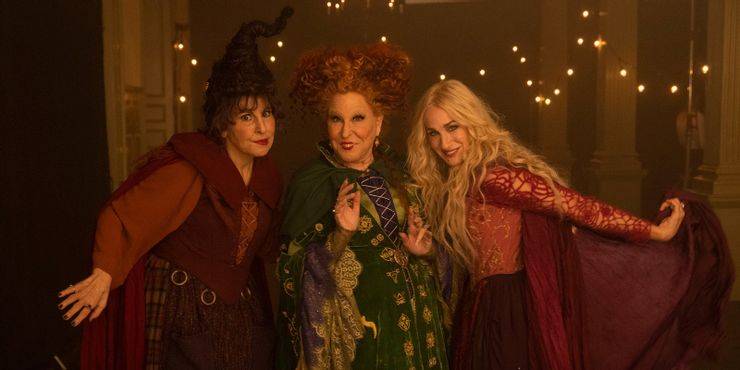 Hocus Pocus 2 is the second (but slightly less violent) Halloween film that has moviegoers anticipating October. Bette Midler, Sarah Jessica Parker, and Kathy Najimi created spooky magic with their original Hocus Pocus, which was released in 1993, and despite taking almost three decades to make, youngsters and 30-somethings alike can't wait to see the sequel in 2022. As a new generation of haunted kids meets the legendary witches three, Midler, Parker, and Najimi reprise their Sanderson sister roles alongside Doug Jones as Billy Butcherson. Despite the fact that the majority of 2022's top films will be released in theaters, Hocus Pocus 2 will be released on Disney+. Disney's marketing department would be missing a significant trick if Hocus Pocus 2 wasn't ready in time for October/November, since it has been confirmed for an unspecified date in 2022.
Jurassic World: Dominion (June 10)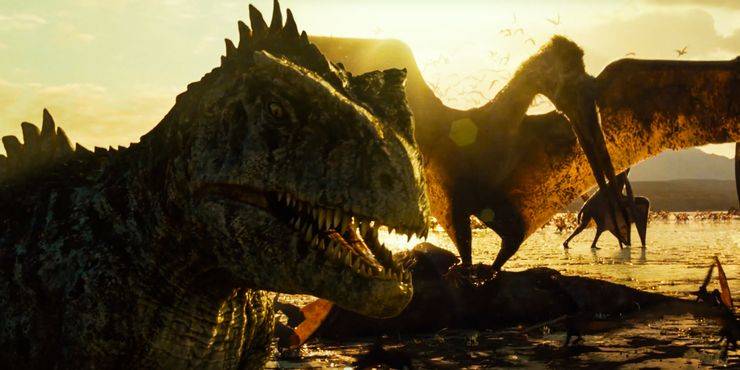 Life finds a way, and in 2015, Colin Trevorrow brought the Jurassic Park series back to life with Jurassic World, a next-generation sequel to the original films. The film received critical and economic success, but the sequel, Jurassic World: Fallen Kingdom, was met with a more divided reception. Nonetheless, Jurassic World: Dominion, the third and final installment in Trevorrow's trilogy, has great expectations. Jurassic Park fans will also be reunited with dinosaur disaster veterans Sam Neill, Laura Dern, and Jeff Goldblum, who will reprise their roles as Chris Pratt and Bryce Dallas Howard. Even better, Jurassic World: Dominion finally delivers on the apocalyptic promise of the franchise, taking place in a world where dinosaurs are free to roam the planet.
Lightyear (June 17)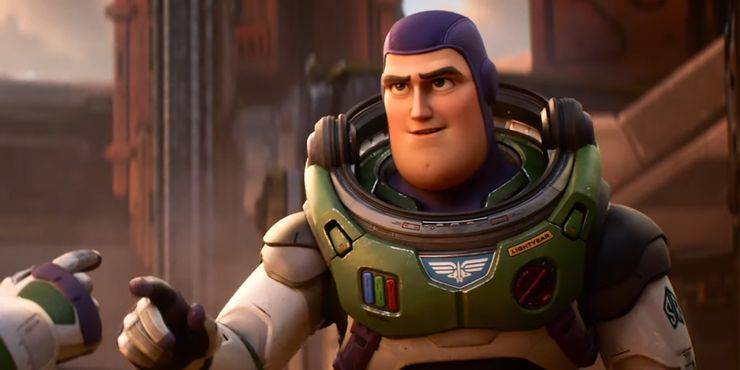 How can you make a Toy Story film without actually making one? Apparently, by putting Buzz Lightyear in an animated Star Wars scenario. The premise of Lightyear, which was announced by Disney and Pixar in late 2020, was previously unknown (and, in many ways, still is). Chris Evans takes over as the voice of everyone's favorite Space Ranger from Tim Allen, but instead of directly relating to Toy Story, this Pixar film stars the in-universe character of Buzz Lightyear, which director Angus MacLane describes as "the movie Andy might have seen in theaters before succumbing to Buzz fever before Toy Story." The challenge in getting the notion clear in Lightyear, which was written by Pixar veteran Pete Docter, isn't affecting the enthusiasm. When the trailer for Buzz Lightyear was released, it quickly became Pixar's second most-watched trailer, behind only Incredibles 2. The animation is stunning, but it has a sci-fi flavor that fans of the studio haven't seen since WALL-E. In recent years, Pixar has made a gallant effort to produce original films, but Hollywood is still ravenous for sequels. Is it possible that Lightyear is the best of both worlds?
Mission: Impossible 7 (September 30)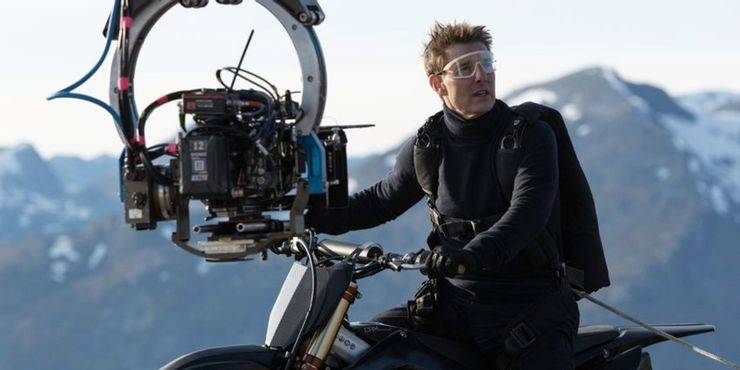 Ethan Hunt and his espionage team found releasing on the planned date of July 23, 2021 (then November 2021, then May 2022…) to be a mission too far. The pandemic hampered Tom Cruise's globe-trotting antics in the next installment of his still-surprisingly-good Mission: Impossible franchise. Mission: Impossible 7 was one of many blockbusters deeply affected by 2020's production shutdowns, with the pandemic hampering Tom Cruise's globe-trotting antics in the next installment of his still-surprisingly-good Mission: Impossible franchise. The stunts look crazier than ever, with exploding bridges, helicopter parachuting, and dirtbike base jumps all keeping Tom Cruise's insurance company awake at night. Hayley Atwell and Esai Morales join the usual suspects, and the stunts look crazier than ever, with exploding bridges, helicopter parachuting, and dirtbike base jumps all keeping Tom Cruise's insurance company awake at night. The excitement for Mission: Impossible 7 may have waned due to delays, but Ethan Hunt's return remains a highlight on the cinematic calendar for 2022.
Nope (July 22)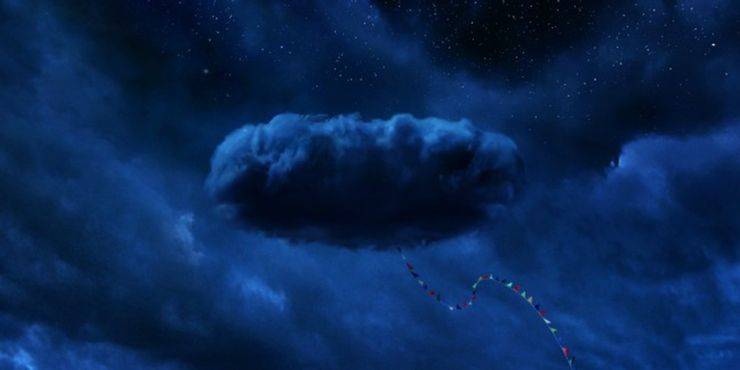 Jordan Peele, who wrote, directed, produced, and most likely catered Get Out and Us, has established himself as a maestro of modern horror, deftly defying the clichés that horror fans have revered for decades. Daniel Kaluuya, Keke Palmer, and Steven Yeun feature in Nope, which may be called the spiritual third installment in that trilogy. The plot of Nope is unknown, but the first poster depicts a strange-looking cloud hanging above a small, isolated settlement in the mountains, trailed by a scary banner of flags. Take what you will from that. Regardless, Peele's fame, the project's tight secrecy, and a super-creative title are generating a lot of buzz ahead of its release in 2022. Will Jordan Peele be struck by lightning three times?
Scream (January 14)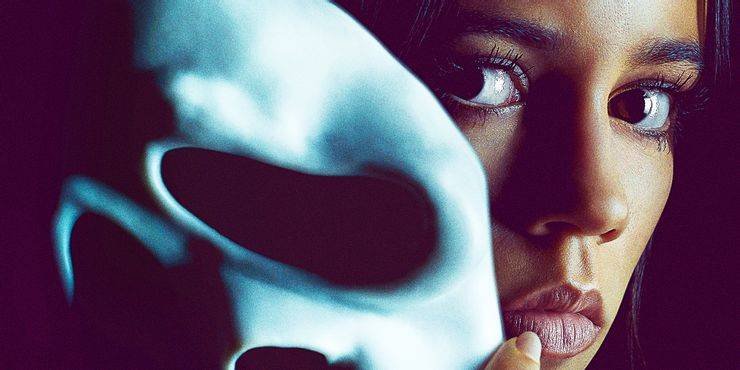 Sequels, reboots, and remakes of iconic horror films aren't unheard of. Furthermore, just a few are actually good. Nonetheless, there's a definite sense of anticipation in the air as Scream approaches its release date. Whatever the title implies, Scream 2022 is the fifth installment in Wes Craven's continuous meta-horror Scream tale, but the first since his death in 2015. In Craven's absence, Matt Bettinelli-Olpin and Tyler Gillett direct, but it's the confirmed cast that's stirring the most bloodlust. Dewey (David Arquette), Sidney (Neve Campbell), and Gale (Courtney Cox) return alongside promising newcomers Jack Quaid, Melissa Barrera, and Jenna Ortega. Scream could either introduce a whole new generation to Ghostface or terrify everyone away, continuing the "past meets present" trope that Hollywood is already obsessed with (Ghostbusters: Afterlife, The Matrix Resurrections, Jurassic World: Dominion, etc.).
Spider-Man: Across The Spider-Verse (Part One) (October 7)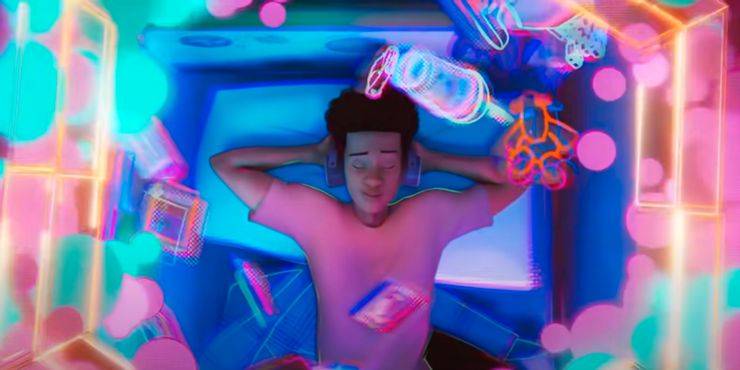 Despite not receiving the same level of mainstream attention as its live-action counterparts, Spider-Man: Into The Spider-Verse was largely regarded as one of the best superhero stories ever told on film. Spider-Man: Into The Spider-surprise Verse's success adapting Miles Morales' origin tale means expectations for the impending sequel, Spider-Man: Across The Spider-Verse, are high (Part One). Shameik Moore returns to the role of Spider-Man alongside Hailee Steinfeld (Spider-Gwen) and Jake Johnson (Peter B. Parker), but they'll be joined by Oscar Isaac as Spider-Man 2099 and Issa Rae as Spider-Woman in this sequel. Plot details are scarce, and a teaser just promised more reality-bending adventure (which we already knew), but the franchise's reputation is reason enough to be interested. The fact that the plot has been split into two parts is a good hint that Phil Lord and Christopher Miller have come up with an even more ambitious, ground-breaking story and will be given the time and space to flesh it out.
The Northman (April 22)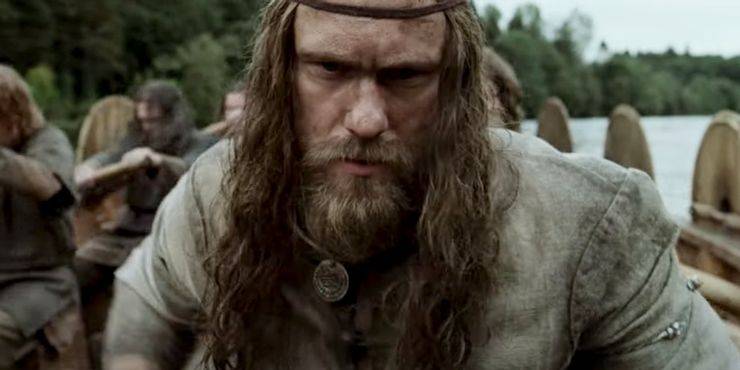 If The Northman lives up to its potential, this intriguing action thriller could be one of the year's biggest surprises. Anya Taylor-Joy, Alexander Skarsgrd, Willem Dafoe, and Nicole Kidman star in a viking vengeance thriller directed by Robert Eggers (The Lighthouse, The Witch) that blends historical action with more mystical characteristics – like Vikings but on a cinematic scale. With The Witch, Eggers catapulted Taylor-Joy to stardom, and The Northman could represent the director's move to a more mainstream audience. The Northman's trailer was released in December to great reviews, and the full picture could build on the historic fantasy success of The Green Knight.
Thor: Love & Thunder (July 8)

The God of Thunder will have a fourth MCU solo film, but Chris Hemsworth's dynamic Asgardian hasn't run out of lightning yet. The supporting cast is obviously Thor: Love & Thunder's strongest appeal. Directed by Taika Waititi (who revived the franchise following the failures of Thor: The Dark World), the supporting ensemble is clearly Thor: Love & Thunder's biggest draw. Natalie Portman reprises her role as Jane Foster in the adaptation of her comic book transformation into Mighty Thor, while Christian Bale transforms into Gorr the God-Butcher, a Marvel villain. Superhero fans can expect the same brand of off-kilter humor and high-intensity craziness that Thor: Ragnarok delivered to the MCU, as well as cameos from the Guardians of the Galaxy and a more serious, important message about love, as Jane may suffer cancer.
Top Gun: Maverick (May 27)

Thanks to Mission: Impossible 7 and Top Gun: Maverick, 2021 was supposed to be Tom Cruise's year, but all we got was that shouty on-set leaked recording. Fortunately (or unfortunately, depending on your point of view), the year 2022 may finally deliver for the Cruise crew. Top Gun isn't the smartest film in town, but with quotable lines, tremendous action, and a great soundtrack, the 1986 high-flying ace came to define its era. The question of how Top Gun: Maverick holds up 35 years later should have been answered in 2019, 2020, 2021, and now, finally, 2022. Miles Teller, Jennifer Connelly, Ed Harris, and Jon Hamm star alongside Cruise in Top Gun: Maverick, while Val Kilmer reprises his role as Iceman. It may be a nostalgia trip, but Cruise has demonstrated amazing dedication to creating some of the most aesthetically breathtaking flying sequences ever seen on film, making Top Gun: Maverick worth a look even for those who scoff at the original.
The Unbearable Weight Of Massive Talent (April 22)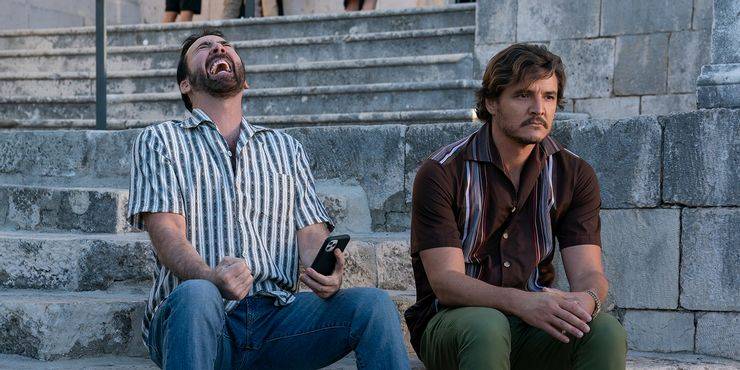 Call it morbid curiosity, but nothing on the horizon in Hollywood compares to The Unbearable Weight of Massive Talent. Starring Nicolas Cage as… Nicolas Cage, the actor is offered $1 million to attend Pedro Pascal's Javi's birthday party – a contract that sets off a zany self-referential adventure in which Cage assumes numerous former movie roles to take down a drug cartel. The Unbearable Weight of Massive Talent seems like an illegitimate offspring of Birdman and Being John Malkovich, and it might easily end up being a complete disaster. The Unbearable Weight of Massive Talent will either be massive fun, or absolutely unbearable… and we can't wait to find out which. With Cage delivering a career-best performance in 2021's Pig, and a meta car-crash concept you can't look away from, The Unbearable Weight of Massive Talent will either be massive fun, or absolutely unbearable… and we can't wait to find out which.
Turning Red (March 11)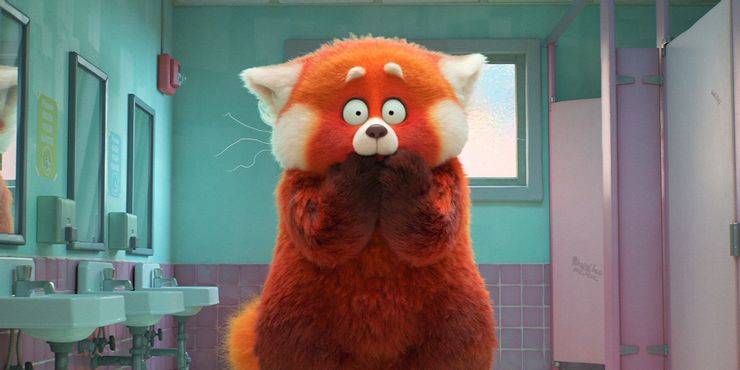 Every Pixar film generates a certain level of excitement based only on the studio's reputation, and Turning Red is no exception. Turning Red is Pixar's first original film, following a successful year for the Disney-owned animation studio thanks to Luca. Turning Red is a teen coming-of-age drama with a twist: 13-year-old Mei Lee changes into a gigantic red panda whenever she feels overwhelmed, directed by Domee Shi and featuring a cast led by Sandra Oh. Turning Red capitalizes on Pixar's strengths by combining the introspective themes of Inside Out with actual Chinese cultural influences, as well as featuring original music composed by Billie Eilish and her songwriting brother for a fictional in-movie band named 4*Town. Is it possible for Turning Red to make a decent profit in 2022?
The Flash (November 4)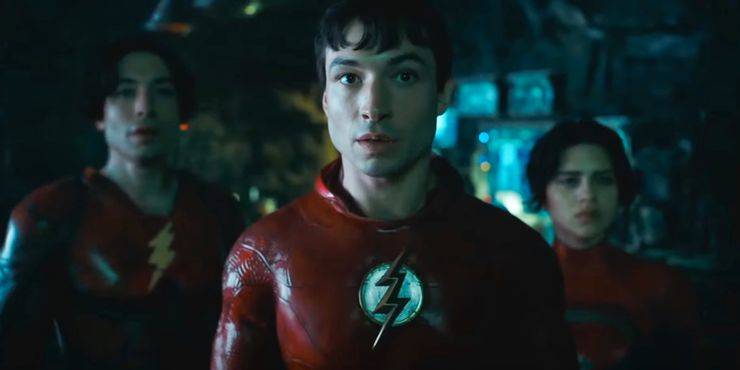 In 2020 and 2021, the DCEU's ups and downs continued, with Wonder Woman 1984 underwhelming critics, Zack Snyder's Justice League impressing on HBO Max, and The Suicide Squad receiving positive reviews but failing at the box office. With Black Adam and Aquaman & The Lost Kingdom, 2022 will be a busy year, but The Flash will emerge as the DCEU's (albeit not necessarily DC's) most interesting upcoming film. When you combine Andy Muschietti directing a script inspired by Flashpoint, Ben Affleck's grand return as DCEU Bruce Wayne, Supergirl's DCEU premiere, and Michael Keaton's 30-years-in-the-making return as Batman from the Tim Burton movies, you have a recipe for superhero grandeur. The Flash's attraction is fueled by the potential for surprises concealed inside the multiverse once again, but it's the collision of old and new, as well as the realized dreams for a cinematic sequel to Tim Burton's Batman, that has fans' hearts racing.
The Batman (March 4)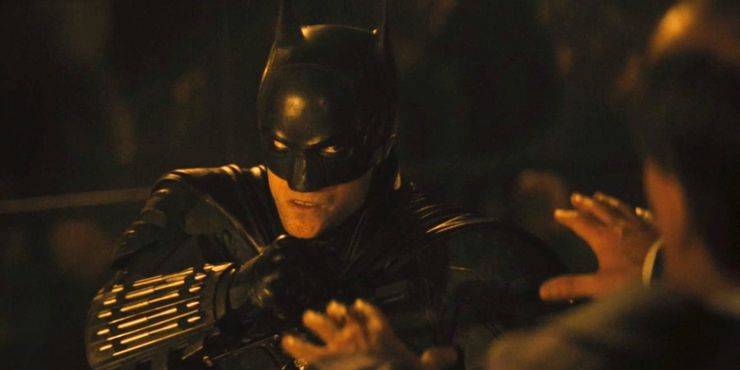 The Batman was first released as a DCEU film directed by and starring Ben Affleck. It's now a standalone film directed by Matt Reeves and starring Robert Pattinson as Bruce Wayne, and it's perhaps the most anticipated film of 2022. The Batman replaces Christian Bale's urban grit with a gritty neo-noir look that seems both familiar and refreshing, taking a harsher approach than Christopher Nolan's The Dark Knight trilogy. The Batman, which stars Paul Dano as the Riddler, Zoe Kravitz as Catwoman, Jeffrey Wright as Jim Gordon, Andy Serkis as Alfred, and Colin Farrell as the Penguin, is set to be a no-holds-barred marriage of brooding detective work and brutal violence, as Pattinson's Batman enters only his second year patrolling the streets of Gotham. The trailers for Batman have earned rave reviews online, and with only a few months until the film's premiere, speculation about the plot is rife. The superhero craze in Hollywood shows no signs of waning, but if The Batman is anything to go by, the genre will still be alive and well in 2022.
Uncharted (February 11)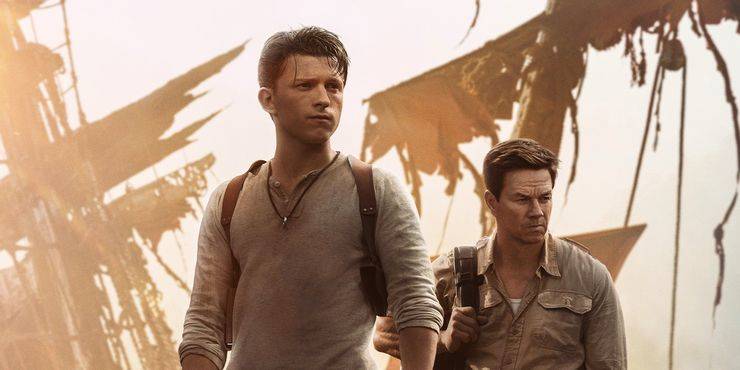 Really, we should know better. Despite the fact that Detective Pikachu and Sonic the Hedgehog have defied the tendency in recent years, the basic rule of thumb remains that video game movie adaptations will disappoint. Nonetheless, it's difficult not to get excited about Uncharted. Uncharted stars Tom Holland as Nathan Drake and Mark Wahlberg as his instructor, Sully, and is based on Nathan Drake's digital exploits. For Uncharted game aficionados, the trailers have raised a few red flags, but the basic focus on action and adventure in exotic places remains unchanged, and Tom Holland's fame has grown significantly since he first signed on to the project. Will Uncharted be able to escape the cycle of poor video game movies? It's not the hope that kills you; it's the hope that kills you…
Our Team DCS includes 5 different writers proficient in English and research based Content Writing. We allow them and encourage them to follow the Entertainment news all day long. Our posts, listicles and even the exclusives are a result of their hard work.