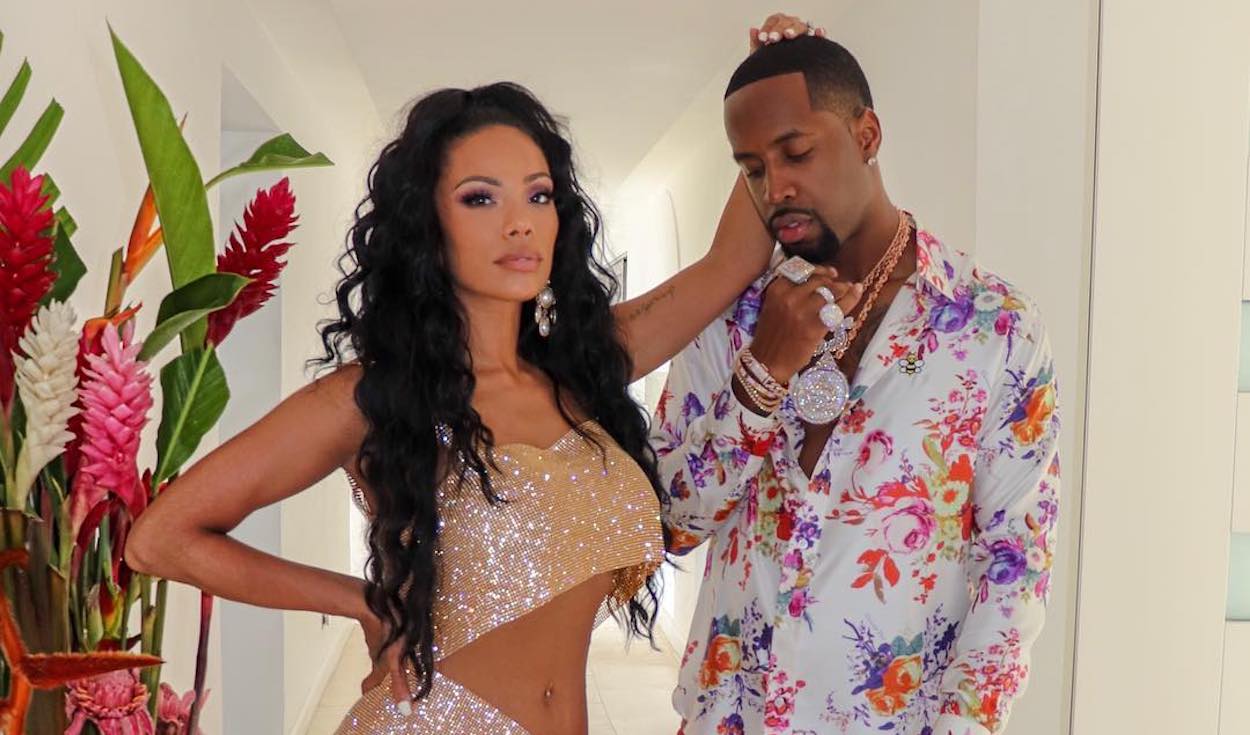 Are Safaree and Erica Still Together? Or They Are Divorced?
Safaree Lloyd Samuels is a well-known rapper and songwriter who began his career in the early 2000s in a group called the Hoodstars, alongside a then-unknown Nicki Minaj. According to sources, the two dated from 2002 to 2014, and some of the songs on Minaj's album 'The Pinkprint' are thought to have been inspired by their separation. Safaree, who already had a number of mixtapes and a studio album under his belt, gained even more notoriety when he appeared on many seasons of 'Love & Hip Hop.'
Safaree met and became acquainted with Erica Mena, a TV personality and model, while competing on the TV show "Scared Famous" in 2017. They were quick to fall in love, and their whirlwind romance resulted in their wedding in 2019. However, the couple's relationship has been tumultuous at times, and fans are curious if they are still together. So, here's what we've discovered!
Safaree and Erica Mena: How Did They Meet?
Safaree and Erica Mena met on the set of the reality show "Scared Famous" for the first time. From the moment they met, sparks flew, and by 2018, the two were apparently swept up in a whirlwind relationship. Fans were blown away by their dedication, and their on-screen connection was incredible. Dedicated to making their relationship work, the pair decided to start a family together on December 24, 2018, when Safaree proposed to Erica.

Several months after their engagement, Safaree and Erica took marriage vows in an exquisite wedding ceremony on October 7, 2019. Safire, their daughter, was born on February 2, 2020. They also appeared on 'Love & Hip Hop: Atlanta' in the same year. Overall, the pair appeared to be content, and their relationship appeared to be built to last. But, by the end of 2020, adversity had reared its ugly head, with Safaree and Erica's relationship breaking away.
Erica was candid about the issues in her marriage with Safaree. In a now-deleted post from November 2020, Safaree claimed that he will be a bachelor at the end of the year. Despite the various issues and suspicions that ensued, the pair appeared to resolve the situation. Later, Safaree wrote, "A man is nothing without his family. I'm not a bachelor & I love my wife. I would never disrespect the mother of my child or wife. Sorry for being childish & Salute to all the real men out there."
Are Safaree and Erica Mena Still Together?
Despite the fact that Safaree and Erica appear to be divorced, their on-again, off-again romance leaves their current status unclear. The two's temporary truce was short-lived, as Safaree admitted on social media in early 2021 that marrying was his biggest mistake and that nothing was worth sacrificing his independence for. The post, however, has now been removed.
Erica appeared to be moved by Safaree's statement and accused him of venting his frustrations on social media when things became tough. She also claimed in a now-deleted social media post that Safaree was not there for her and that he wasn't spending enough time with their daughter. Erica eventually filed for divorce in May 2021, despite the fact that she was expecting her second child with Safaree. She gave birth to a newborn boy a month after filing for divorce.
Nonetheless, it appears that the divorce has been formalized, as Erica was seen celebrating her separation in a bar, according to sources. She also accused Safaree of neglecting their son and cheating on her, an accusation that has yet to be proven. Despite their separation, the couple appears to have continued to co-parent their children, who remain the light of their lives. Safaree and Erica appeared to be on good terms at the end of 2021. They appeared to have spent Halloween together, and Safaree was seen at Erica's birthday party.

Interestingly, Safaree and Erica have hinted at a possible reconciliation after the rapper expressed regret for how he handled and injured Erica. He also broke down at the prospect of losing Erica, claiming that he couldn't envision life without her. Only time will tell where Safaree and Erica stand, as the two have remained mum on their present relationship status.