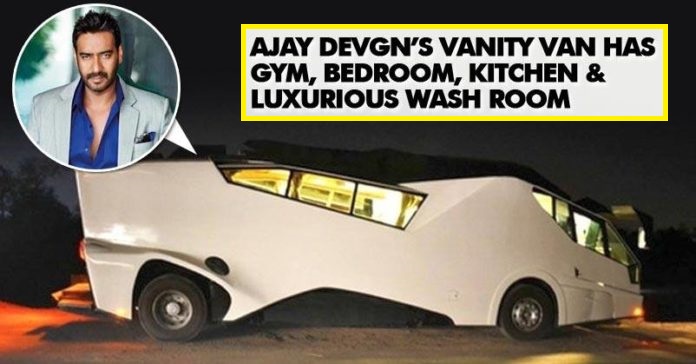 These Vanity Vans Of Bollywood Celebs Are Like Moving 5 Star Hotel Rooms
Well, if you thought that the Bollywood celebrities don't show off enough, then you are mistaken. They love to own any luxury item they can lay their eyes on and be photographed with them as often as possible. Vanity is a part of their charm, and you can see that element of pride overflow when you have a look at their mobile homes. Just so you know vanity means excessive pride in one's work or in this case one's looks, which is basically a classy word for show-off. Here are some of the swanky caravans spotted in Bollyland:
1. Varun Dhawan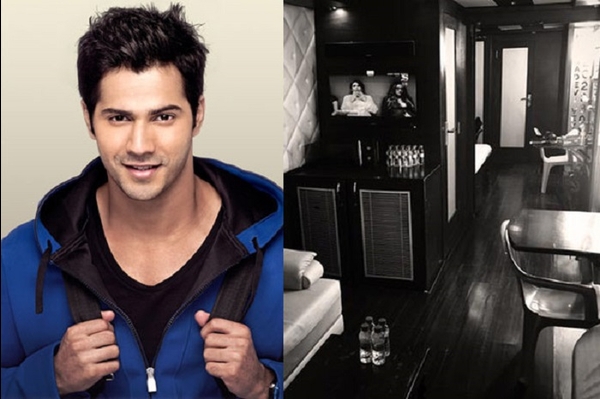 Even though Varun is the latest entrant to the tinsel town, he has managed to hook onto the concept of vanity by getting this stylish van. It is loaded with designer furniture and glass doors. You can clearly see that it's one heck of a mobile bachelor pad!
2. Priyanka Chopra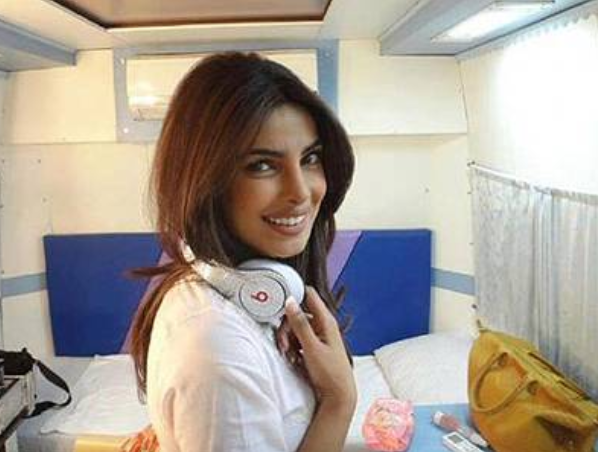 Priyanka has her van's interiors screaming "For the love of music". The diva of Bollywood has shown the perfect blend of music and comfort that a person could possibly wish for while on the road. The van makes you feel at home.
3. Hrithik Roshan

The Bollywood heartthrob stole the heart of his fans yet again, with his stylish vanity van. It throws a very futuristic vibe, and the blue lighting gives a very groovy edge to the decor. You definitely can feel the beat in here!
4. Sonam Kapoor

As we know, Sonam is a classy and stylish actress in Bollywood, and we can be assured that the same nature is reflected her vanity van. Flat screen TV, LED lights and those elegant couches, makes you want to party inside and scream "woohoo".
5. Ajay Devgan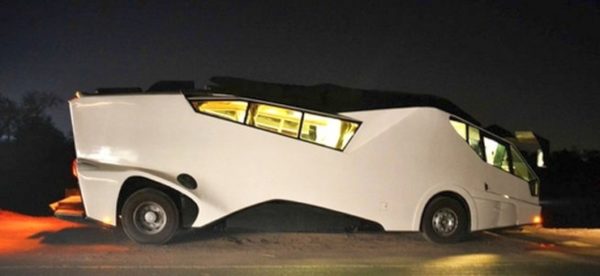 His van is not just a caravan to live in but also to exercise in. He has managed to make the best mobile gym out there by having different weight machines and gym equipment properly stocked up. He really takes his fitness regime seriously!
6. Alia Bhatt

Alia has literally portrayed her true herself through her van. One can see how colourful and bubbly the interiors are in comparison to the regular elegant decor the stars choose. An eclectic way to design the house.
7. Salman Khan

How can we forget Salman when it comes to vanity? His van has a luxurious rehearsal room, wherein he reads and practices the scripts. He also a huge picture frame of himself in the lounge part of the van.
8. Shah Rukh Khan

The latest entrant to the vanity affair is the king of Bollywood, himself. He recently got DC (Dilip Chhabria) to custom design his van which most certainly beats both of his residences put together. Apparently, SRK made it large by getting a vanity van for whopping Rs. 4 Crore.
9. Akshay Kumar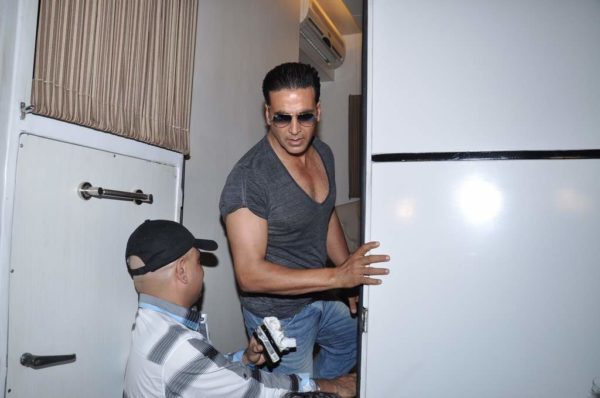 His vanity van was made in Bulgaria. It has features like a massage chair, kitchen, dining area, office space, bedroom, etc. When he was shooting for Singh Is Bling in Romania, and the vanity van which was provided did not suit him at all so then he decided to get a customized one for himself.
10. Ranbir Kapoor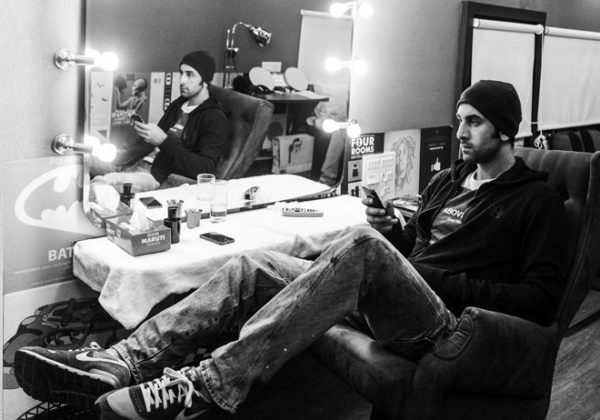 He belongs to a family of artist and the love for Bollywood is deep-rooted in his mind and heart. His van might be very simple, but it has retro film posters stuck everywhere. It has a music system, colourful cushions to lift up a gloomy mood. He also loves reading books so you can find novels in his van as well.
11. Riteish Deshmukh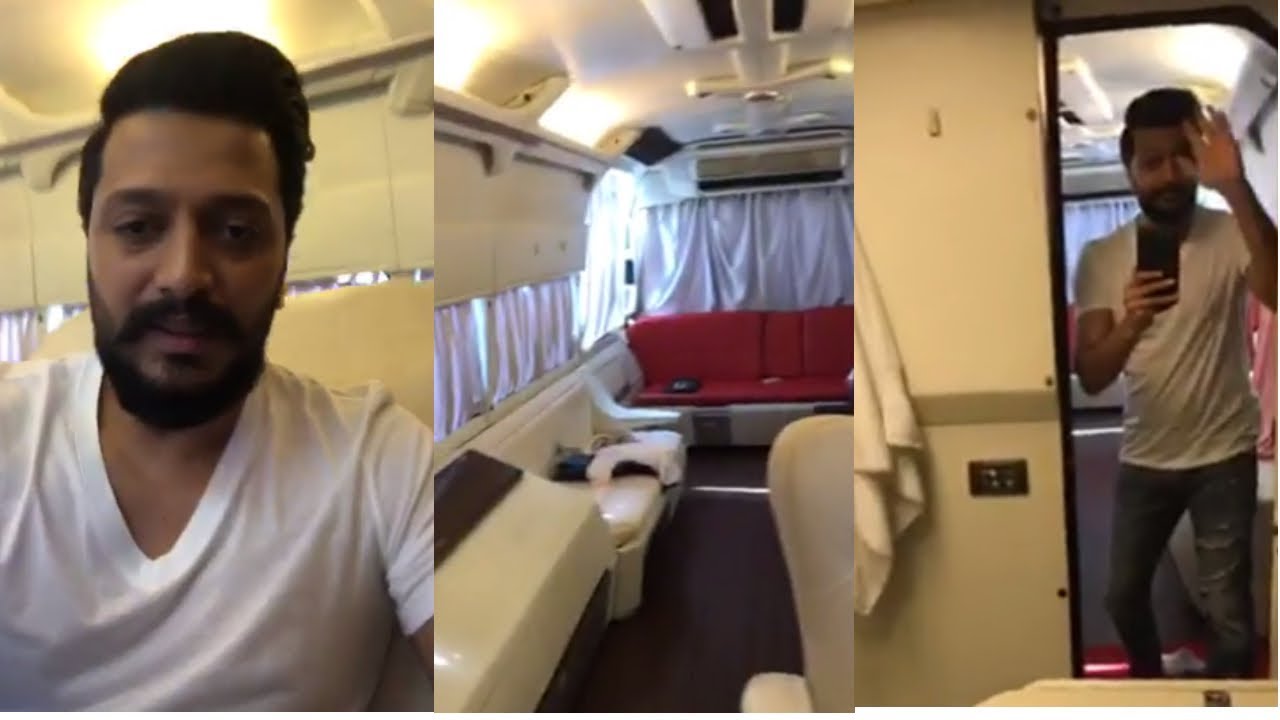 The interior of Riteish Deshmukh's vanity van reveals his love for white colour. The van has white colour furniture and blinds, giving it an elegant style.
12. Minissha Lamba
Minissha Lamba poses inside her vanity van. She shot a special video to give people a sneak peak of her van's interior.
13. Kareena Kapoor
Kareena Kapoor was snapped inside her vanity van. The interior of the van speaks louder about her tastes and preferences.
14.Kapil Sharma

Kapil Sharma is one of the highest paid tv actors in the world. He also owns a vanity van that is well furnished and equipped with all facilities.
15. Malaika Arora Khan

Malaika Arora Khan looks fabulous as she posed inside her vanity van. Her vanity van is also equipped with all the amenities.