Varsity Blues shows how overwhelming pressure can lead to serious accidents and serve as a sign of impending harm. The film tells the tale of young adults who are persuaded against their will to maintain the status quo. The 1999 cult favourite tells the coming-of-age tale of Jonathan "Mox" Moxon, a high school student caught up in a fierce battle for the high school football divisional championship. The Brian Robbins-directed film explores the potential consequences of a small town's fixation with high school football.
It highlights the frequently overlooked aspect of youth athletics. Varsity Blues explores a variety of issues that illustrate that success does not always come with insurmountable requirements, from youthful athletes who sacrifice their bodies for the greater good to domineering teachers. The movie is renowned for invoking nostalgia thanks to its intriguing plot, but what really hooks audiences is the seasoned cast and their engaging performances. Naturally, viewers want to know where the group is now. Therefore, if you're also wondering where the 'Varsity Blues' cast is, don't worry—we have all the answers right here!
Where is James Van Der Beek Now?
One of the many endeavours that helped James Van Der Beek's career take off was "Varsity Blues." What Would Diplo Do?, One Tree Hill, Dawson's Creek, and Dancing with the Stars are some of the shows for which the actor is well recognised. He is a writer, producer, and actor in addition to being a father. James Van Der Beek has persisted in maintaining the effervescent and flaming career that was made clear by his appearance in "Varsity Blues" over time. He first met his wife Kimberly Van Der Beek in Israel in 2009, and the two secretly wed in August 2010.
View this post on Instagram

Not long after, the couple welcomed their first daughter. James Van Der Beek, who is 46 and based in Texas, is a multi-talented individual. Along with being the father of six kids, he has also contributed his voice to audiobooks, appeared on his wife's podcast called "Bathroom Chronicles," and frequently shares on social media about his life experiences and the joys of family harmony with his followers. Not only that, but James Van Der Beek is now confirmed to play alongside Rebel Wilson and Leslie Mann in filmmaker Luke Greenfield's "Rock the Boat" after a protracted absence.
Where is Jon Voight Now?
View this post on Instagram

Jon Voight, who is remembered as the tough coach who didn't take no for an answer, still embodies this commitment in both his personal and professional life. Jon Voight has dabbled in a variety of genres since the release of "Varsity Blues," working on important roles in films including "Pearl Harbour," "National Treasure," "Pope John Paul II," "Fantastic Beasts and Where to Find Them," and "Ray Donovan." The seasoned actor, who is also known for his support of former President Donald Trump, is the father of Angelina Jolie.
How did Paul Walker Die?
View this post on Instagram

One of the numerous cast members who went on to experience extraordinary stardom was Paul Walker. He did, however, meet a sad end. Walker went on to become one of the most well-known performers after landing the lead part in "Varsity Blues." Along with the cult classic "Fast & Furious," he has starred in the films "She's All That," "Takers," "Brick Mansion," and "Hours." On November 30, 2013, a terrible accident involved Walker as a passenger in a Porsche. While behind the wheel, her friend somehow managed to lose control, crash into a lamp post and a tree.
View this post on Instagram
Walker and his friend died when the car caught fire and exploded into flames in a matter of seconds. Meadow Rain Walker, his daughter, is his only heir, and it is admirable of the model to help preserve her father's memory. Meadow Walker established The Paul Walker Foundation to carry on her father's legacy of encouraging acts of kindness for the environment and young children. Walker's 'Fast & Furious' co-star Vin Diesel, who was only 15 when her father went away, played a crucial part in Meadow's life as her godfather and even assisted her in getting married.
Where is Amy Smart Now?
View this post on Instagram

Amy Smart's career had taken off after she played a variety of romantic and comedic roles, and she was now synonymous with the well-liked films of the Y2K era. Amy Smart has appeared in a number of films and TV shows, including "Felicity," "Road Trip," "The Butterfly Effect," and "Just Friends." The pair had a kid after she met Carter Oosterhouse, the man she is now married to, in the late 2000s. Their happy family life was abruptly disturbed, though, when Kailey Kaminsky, a crew member on the HGTV reality series "Carter Can," allegedly suffered a sexual assault at the hands of her husband.
View this post on Instagram
Despite Kaminsky's accusations, Amy Smart supported her husband. Her husband made the claim that their connection had not been coerced and had instead been consenting. Despite the accusations that divided fans, it didn't take long for Amy Smart to reclaim her place in culture and score a part in the DC television series "Stargirl." Amy Smart played the mother of the series' star superhero from 2022 until 2028. Alongside Matt Davis and Billy Zane, Smart will also appear in the mystery-thriller "Blunt."
How did Ron Lester Die?
View this post on Instagram

Ron Lester gained notoriety for his crucial role in "Varsity Blues" and for playing the hulking Billy. He soon got a recurrent part on the TV series Freaks and Greeks and Popular. Additionally, Ron Lester acted in the parody movie "Not Another Teen Movie." Despite the amusing characters and giggles he generated on screen, he faced numerous personal challenges. Ron Lester, who had been overweight for most of his life, underwent gastric bypass surgery in 2000 and lost 310 pounds as a result.
View this post on Instagram
Lester, however, had already suffered from the long-term effects of obesity and had flatlined during the treatment. Ron Lester was admitted to the hospital in September 2015 due to problems with his liver and kidneys. However, significant harm to internal organs had already been done despite medical intervention. Ultimately, Ron Lester passed away on June 17, 2016, at the age of 45, from liver and kidney failure.
Where is Scott Caan Now?
View this post on Instagram

Scott Caan developed professionally following his breakout performance as the impulsive football wide receiver Charlie Tweeder in "Varsity Blues." Scott Caan started pursuing a career in photography in addition to acting in a number of films and television shows. Both of Caan's films, "The Dog Problem" and "Dallas 362, " have received praise. Prior to playing that part in "Varsity Blues,"
Scott Caan was an excellent rapper and musician. The experiences of the Philadelphia Police Department and the critical measures they take to find a missing person are followed in Caan's most recent appearance in "Alert: Missing People Unit." Scott Caan, who is also a father, spends his free time teaching autistic kids how to surf.
Where is Eliel Swinton Now?
Eliel Swinton not only had a noteworthy role as a running back in "Varsity Blues," but he also played professionally for the Kansas City Chiefs. Eliel Swinton, who was only 24 when the movie came out, continued to play professionally until an injury limited his time on the pitch. But despite the obstacles that limited his professional sports career, he was still able to launch a successful company.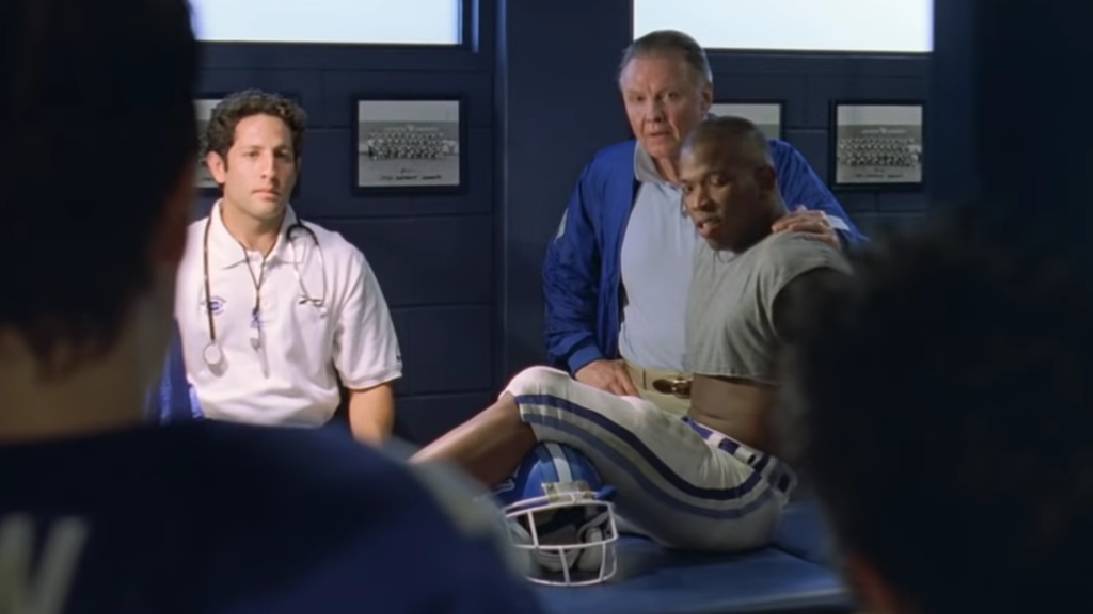 Swinton is not only the founder and CEO of CarPe Diem Sports School, but he also devotes his time to a variety of pursuits, including working as a private trainer at The Factory Training facility in Los Angeles. He maintains the specifics of his private life private, but despite the abrupt stoppage of injuries, his professional life appears unaffected.
Where is Ali Larter Now?
View this post on Instagram

After giving a spectacular performance in "Varsity Blues," actress and model Ali Larter went on to have a successful career. In subsequent films including "Final Destination 2," "Legally Blonde," "Resident Evil," and "The Last Victim," Ali Larter played a number of significant parts. Additionally a sommelier and businesswoman, Ali Larter is well-known for her wine label, "Forever Gold." She is married to actor and comedian Hayes MacArthur, with whom she has two children in addition to her flourishing personal and professional life.
Where is Thomas F. Duffy Now?
Thomas F. Duffy had been the focus of several key roles in films in the '90s thanks to his commanding on-screen presence. Following his portrayal of the controlling father in "Varsity Blues," Thomas F. Duffy went on to appear in a number of films and television programmes, including "Scorcher," "World Trade Center," "Without a Trace," "Family Law," and "Cover Me: Based on the True Life of an FBI Family." Thomas F. Duffy, 67, prefers to keep the public in the dark about the specifics of his personal life and family. Nevertheless, many people have fond memories of his roles in films and television.
Where is Richard Lineback Now?
Richard Lineback, who starred as Lance and Julie's father in "Varsity Blues," was crucial to the plot and propelled it. Richard Lineback continued to work with The Colony Theatre Company after his performance in "Varsity Blues," and he even appeared in other plays.
Lineback, a maverick both on and off the screen, went on to star in a variety of films, including "The Ring," "Ready to Rumble," "The King of Texas," and many others. Richard Lineback gradually distanced himself from the glitz and glamour and now keeps the specifics of his private life hidden from the general eye.
Where is Joe Pichler Now?
In "Varsity Blues," Pichler portrayed Mox's younger brother, whose preference for religion outweighed any interest in sports. Pichler appeared in the coming-of-age film from 1999 and also contributed to Beethoven's Third, Beethoven's Fourth, and Children on Their Birthdays. While Joe Pichler's on-screen presence was on the rise, everything changed on January 5, 2006, when he abruptly vanished. Joe Pichler, also known as Joseph David Wolfgang Pichler, was only 18 years old when he mysteriously vanished and was never discovered.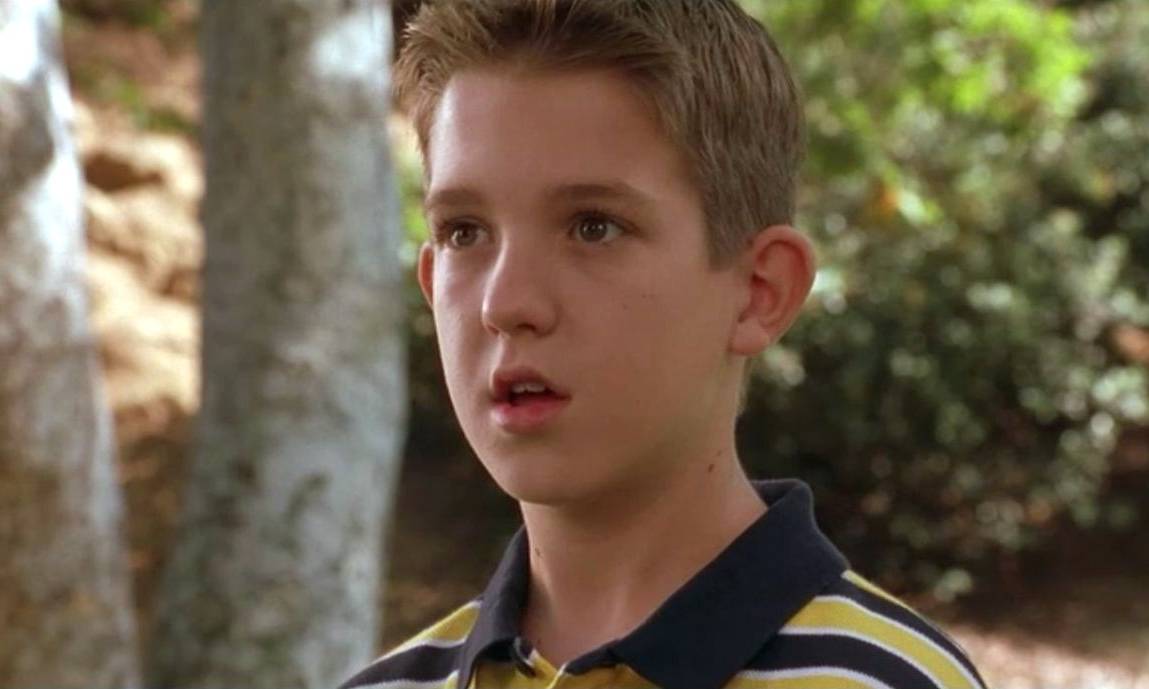 On January 5, 2006, Pichler was last seen playing cards at a friend's residence. However, when his car was discovered abandoned the following day, the situation worsened. While many people claimed that Joe had committed suicide, his mother and sister maintain that his disappearance had been the result of foul play. Many have made wild assumptions about Joe Pichler's disappearance over the years, but to no avail. Pichler's story is still a mystery, having vanished close to his hometown of Bremerton, Washington.
Where is Jesse Plemons Now?
View this post on Instagram

After his role in "Varsity Blues," former child actor Jesse Plemons quickly rose to fame. Jesse Plemons, who was nine years old when "Varsity Blues" was released, later made appearances in films including "Game Night," "I'm Thinking of Ending Things," "Windfall," and "The Irishman," as well as television shows like "Grey's Anatomy," "Judging Amy," "Breaking Bad," and "Love & Death." Numerous honours for Plemons' performances have been bestowed upon him.
In addition to his professional success, Plemons started dating actress Kristen Dunst after the two of them appeared in the 2016 film "Fargo." The two quickly became engaged and even welcomed a kid. After Kristen Dunst gave birth to their second child in 2021, the couple got married in July of that same year. Jesse Plemons, who frequently receives comparisons to Matt Damon due to their striking facial resemblances, will appear in "Killers of the Flower Moon" opposite Leonardo DiCaprio, Robert De Niro, and Brendan Fraiser.
Where is Tonie Perensky Now?
Tonie Perensky, who was born on April 23, 1959, in Austin, Texas, is well-known for her part in "Texas Chainsaw Massacre: The Next Generation." Although the actress had long been involved in the theatre, it wasn't until she was in her 30s that she began to land significant roles. She also had roles in the films Texas Ranger, Bad Habits, and Austin Tales in addition to her appearance in "Varsity Blue."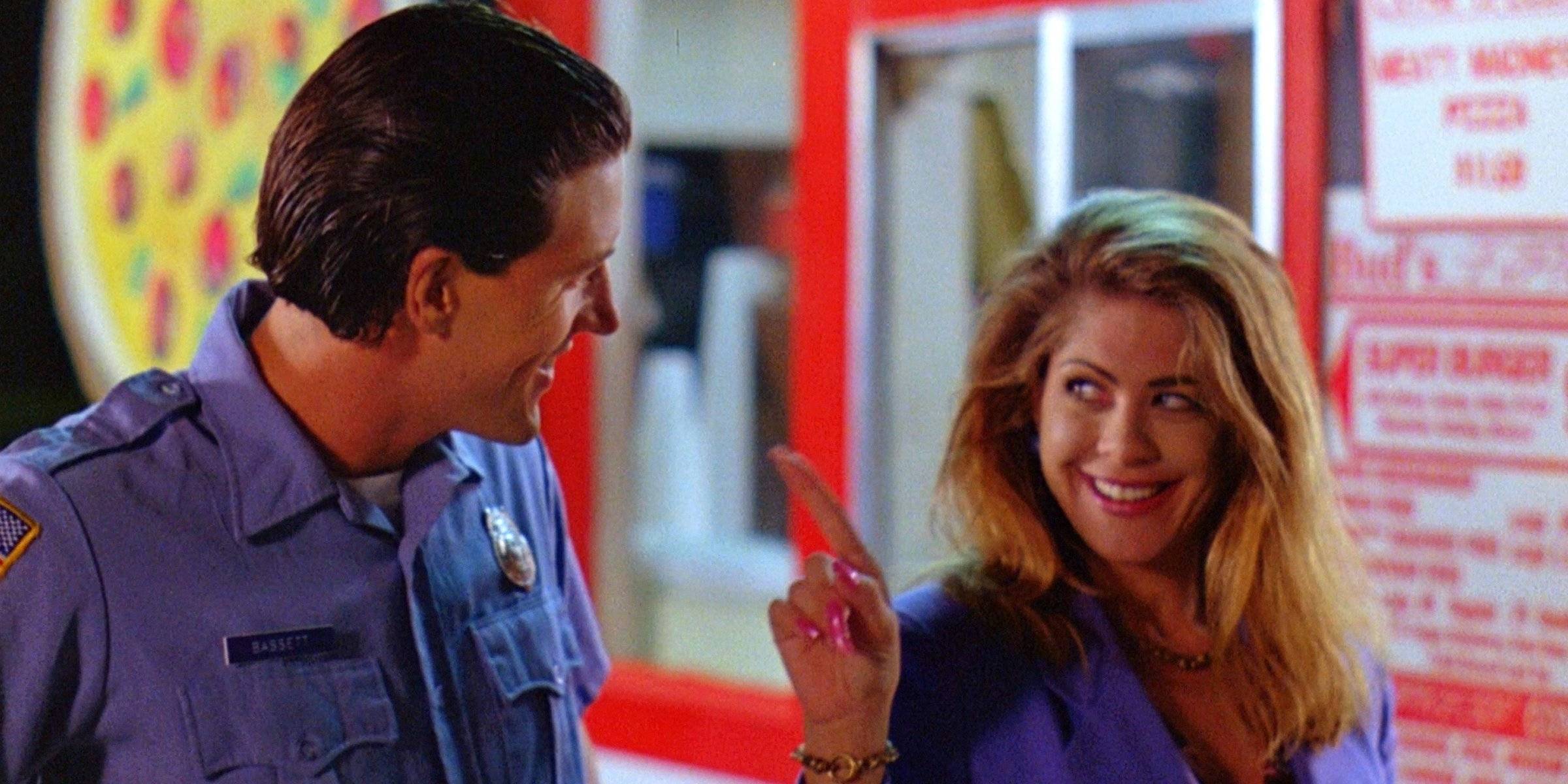 Her final performance was in "The Vision," when she portrayed the hostess and permanently withdrew from the spotlight for personal reasons. Tonie Perensky currently resides in Austin, Texas, where she was born and raised. She prefers to keep the specifics of her private life and family private.
Being a binge-watcher himself, finding Content to write about comes naturally to Divesh. From Anime to Trending Netflix Series and Celebrity News, he covers every detail and always find the right sources for his research.