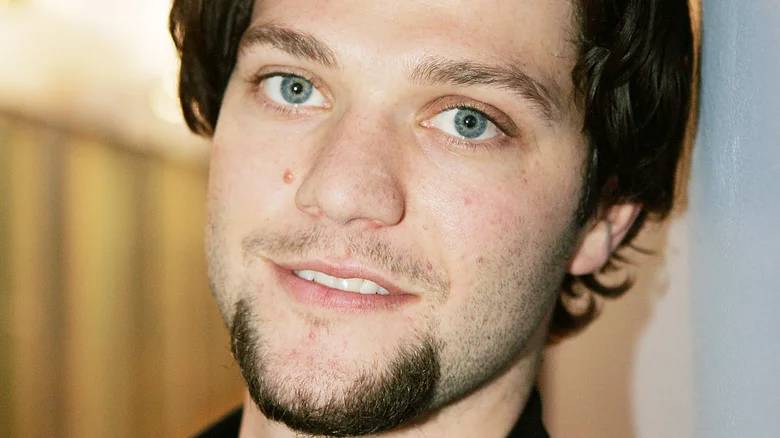 Viva La Bam: The Untold Truth That Tells A Whole Different Story!
Nearly 22 years after the launch of the "Jackass" series that started it all, the 2022 movie "Jackass Forever" made its way into theatres – a stunning milestone for what began as a gang of hard-partying 20-somethings playing practical jokes on and injuring each other for fun. What's even more amazing The majority of the original "Jackass" cast members are still with the group today, with the most noteworthy exceptions being the late Ryan Dunn and the creator of "Jackass"-era prank videos, Bam Margera. Due to differences with the creative leads Johnny Knoxville and Jeff Tremaine, Bam was sacked from "Jackass Forever," and his only notable contribution to the finished film was a quick cameo. Bam has a legacy outside of "Jackass," most notably his popular MTV series "Viva La Bam" from the middle of the 2000s.
"Viva La Bam" focuses on Bam's closest pals, as well as his parents and other family members, instead of the general concept of "Jackass," an unscripted prank show with a heavy dose of skate culture. Bam's parents, Phil and April Margera, were frequently the targets of Bam's antics, with the end result usually being damage or various types of "remodelling" done to their West Chester, Pennsylvania house against their desires. Even if many people are unaware of everything that went into its production or what happened after it finished, "Viva La Bam" is still fondly recalled by fans of both "Jackass" and Bam himself long after its final episode aired in 2006. The untold story behind "Viva La Bam" is this.
Bam had several unsuccessful follow-up shows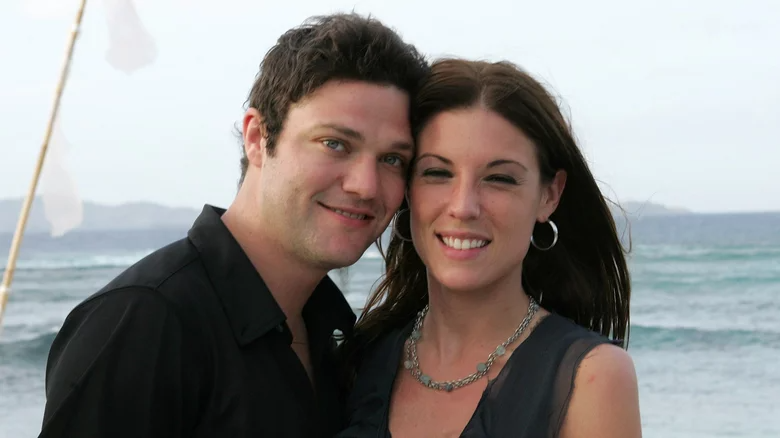 By most standards, "Viva La Bam" was a hit programme that even outperformed the seasons of "Jackass" and "Wildboyz." In fact, it was so successful that MTV had no choice but to offer him a follow-up programme to continue where "Viva La Bam" left off, which eventually became "Bam's Unholy Union." "Bam's Unholy Union," a touch more realistic than the typical Bam-based material, followed Bam as he arranged his wedding with then-fiancée Missy Rothstein, with the first season's finale showing the wedding in question. Although it was discussed, a second season was not produced. Bam asserted that MTV wanted him and his wife to fabricate a pregnancy for the second season of their radio show "Radio Bam" but that they were unwilling to do so. Missy wasn't a fan of being on television, according to Bam.
Before Bam tried another performance, it would be three years. He collaborated with Spike TV in 2010 to produce "Bam's World Domination," which featured Bam, Ryann Dunn, and Tim O'Connor trying to complete a challenging obstacle course. Whether it was initially intended to be the pilot for a whole series or just a one-off special is unclear, but that is all it would ever be. Before Bam would try TV once more, four more years would pass. This time, on TBS, with "Bam's Bad Ass Game Show," which didn't go through its initial six-episode order.
Bam was poised to become the biggest Jackass alum
There is currently little doubt that Johnny Knoxville is the "Jackass" crew's largest individual success story. He has starred in numerous high-profile Hollywood projects, including "The Dukes of Hazzard," "Men in Black II," and the 2014 "Teenage Mutant Ninja Turtles" film, in addition to fronting his own spinoff film, "Jackass Presents: Bad Grandpa." However, it appeared as though Bam Margera would hold that title while "Viva La Bam" was airing.
Not only had Bam co-created a well-liked TV show at the time, but he had also started a music label, launched his own Sirius Satellite Radio channel, co-wrote and directed a film, and had another series about his impending marriage set to follow up "Viva La Bam." His skateboard line was also doing very well at the time, outselling Tony Hawk's own boards. Sadly, none of his commercial or media endeavours proved to be particularly successful, and worse still, his addiction truly started to interfere with both his professional and personal lives. Bam continues to work on a number of projects at once, but he hasn't yet achieved the success he was anticipating in the middle of the 2000s.
Bam went with a non-Jackass production team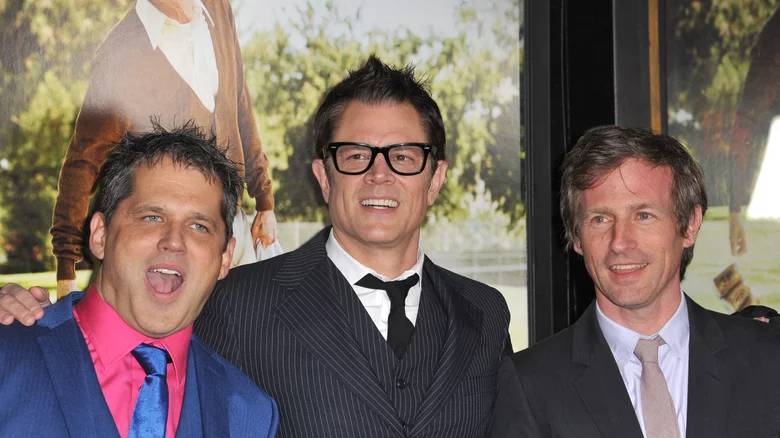 Johnny Knoxville, Jeff Tremaine, and Spike Jonze are the three people who are officially acknowledged as creating "Jackass," and they have remained the franchise's leaders throughout its entire run. Chris Pontius, Steve-O, and Trip Taylor collaborated to co-develop and co-produce "Wildboyz" when the "Jackass" actors wanted to create their own spinoff series. Trip Taylor, a longstanding "Jackass" producer, was also a part of the team. Pontius and Steve-O obviously wanted some well-known figures on board to give "Wildboyz" that distinctive "Jackass" vibe. When Bam Margera made the decision to run his own programme, he went the other way and specifically looked for new talent to assist him in bringing "Viva La Bam" to life.
Bam and Troy Miller, a seasoned producer and director best known at the time for serving as one of the executive producers of HBO's acclaimed alt-comedy sketch series "Mr. Show with Bob and David," co-created "Viva La Bam." Miller, who directed a number of "Viva La Bam" episodes, demonstrated that Bam could run a profitable TV show independently of the folks who placed "Jackass" on television in addition to adding a level of polish not there in the purposefully shabby "Jackass" series. After "Viva La Bam" ended, Miller worked on a variety of programmes, including "Arrested Development," "The Office," and "Brooklyn Nine-Nine."
Don Vito got into some serious trouble after the show ended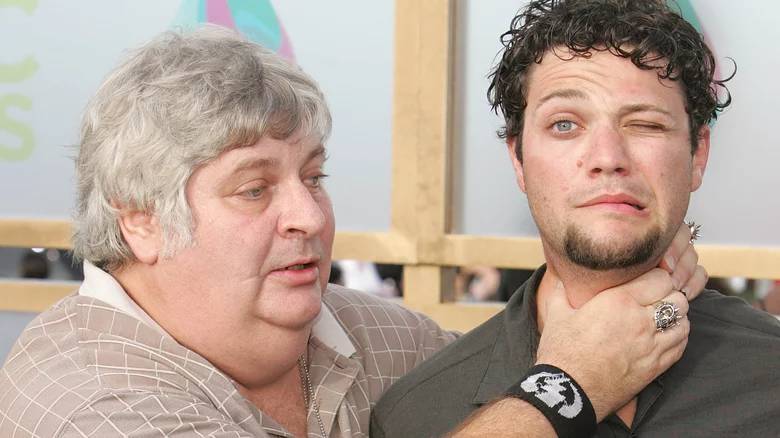 One of "Viva La Bam's" biggest breakout stars was Vincent "Don Vito" Margera. Vito Margera, the brother of Phil Margera and the real-life uncle of Bam Margera, had made appearances in "Jackass" but it wasn't until "Viva La Bam" that he was given a big role and started to get some notoriety on his own. Vito was a regular on the show and one of its main sources of comic relief during its entire run. He was known for his exaggerated reactions to practical jokes and for having speech that was frequently nearly impossible to understand.
Vito, however, was detained in 2006 for allegedly engaging in unwanted physical contact with two girls who were 12 years old. Margera was convicted guilty of two charges of sexual assault and given a 10-year probationary period during which he was not permitted to publicly assume the persona of "Don Vito." After the effects of his arrest and probation, sequences that had been recorded with him in them for "Jackass Number Two" were taken out, and he was otherwise absent from the show except for a brief appearance in one scene of "Bam's Unholy Union." He would effectively spend the rest of his life away from the public eye, passing away in 2015 before his probation would have ended.
It marked the screen debut of Sean Penn's son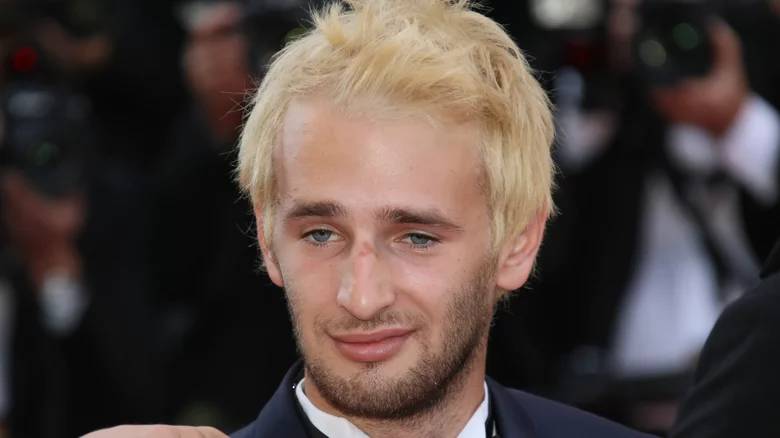 Another unexpected guest star on the "Viva La Bam" episode that included Johnny Knoxville was Oscar-winning actor Sean Penn. Of course, Brad Pitt starred in not one, but two episodes of the original series, so this is not the first time a prominent A-lister has been in the "Jackass" universe. In the instance of Penn, he attended the event with his then-11-year-old son, Hopper, a rising skateboarder who was more likely the reason the father-son pair showed out because he was most likely the "Viva La Bam" fan, but Sean undoubtedly appeared to be having fun as well. But in the episode's prank war between Bam and Johnny Knoxville, it was Hopper who got his hands dirty by painting Knoxville's automobile.
Hopper has a long list of acting roles in both films and television shows under his belt, making him a fully fledged actor in his own right. The episode is actually his cinematic debut as "Viva La Bam" is now his earliest credit (apart from archival video of him used for a VH1 special about strange celebrity child names). If not for some personal difficulties, such as his parents' divorce and a near-fatal skateboarding injury in his teen years, Hopper's acting career after "Viva La Bam" would have begun sooner. He eventually got back on the board, though, and has since developed into a highly skilled skateboarder.
It was unscripted, but not always as surprising as it seemed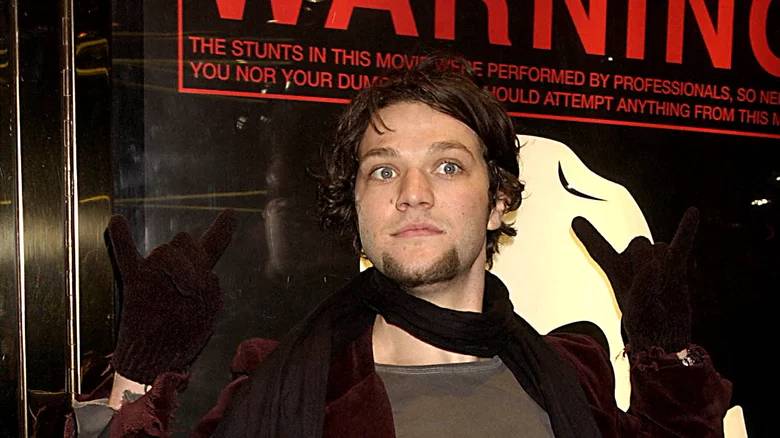 According to all accounts, "Viva La Bam" was a totally unscripted programme. Yes, a lot of the practical jokes required some preparation and setup, but it doesn't mean the targets were unaware of what was going to happen or that their reactions weren't sincere. Bam Margera's mother, April, often made the finest faces and screamed the loudest when she was the target of a joke, therefore some of the best reactions came from her. However, she also revealed that it was frequently rather simple to predict when a prank was coming.
Since the show wasn't about just following Bam around as he went about his daily business, Bam has revealed that April in particular could typically figure out that Bam was cooking something up when he'd be just hanging out at her house with an MTV crew. She sensed something was going to happen when she returned home or woke up to find Bam in her kitchen surrounded by cameras and production personnel. But at least she was a good sport and would just go through with it, acting as if she had no idea that she was going to have a very tiring day that would probably finish with her home being harmed in some way.
Johnny Knoxville only appeared in a single episode
By the time "Viva La Bam" first aired, Bam Margera was displeased with how much credit Johnny Knoxville had received as the show's creator and de facto lead when, in his opinion, it was actually him and his friends who were responsible for creating the show's earliest skateboard and shopping cart-based stunt videos. After leaving "Jackass Forever," he reiterated this sentiment, claiming, "I established this franchise before any of these people ever got involved." They would patch things up in time to work together on "Jackass Number Two," and they appeared to stay friends through "Jackass 3D," but their friendship has since broken down once more for both creative and personal reasons.
Look no further than the fact that Knoxville only made one appearance during the 40-episode run of "Viva La Bam" to demonstrate how Bam felt about Knoxville back then. This indicated that the two weren't exactly closest friends at the time. Even though the majority of the "Jackass" cast and prominent buddies like Tony Hawk made appearances in the 2003 film "Haggard," Knoxville made almost no appearances in it. This served as additional proof. Additionally, the absence of Chris Pontius, Steve-O, and Bam from "Viva La Bam" and "Wyldboyz," respectively, raises the possibility that other "Jackass" family members have chosen sides in the conflict between Bam and Knoxville.
MTV paid the repair bills for Phil and April's house
Bam Margera constantly harassed his parents for "Viva La Bam," generally in their own home and by doing things to their home, much like fellow MTV prankster Tom Green before him. But whereas Bam frequently did things to Phil and April's home that would cause considerable damage and probably require expensive expert repair, Green's pranks were typically of the sort that would just have required a few hours of clean-up to get things back to normal. In fact, the first episode of "Viva La Bam" makes it abundantly evident what his parents' home is going to endure because a full skate and amusement park was constructed practically inside of it. That much is certain: it's not the kind of thing that can be rectified in a single afternoon.
However, while this nugget of info may disappoint "Viva La Bam" viewers as it takes a bit of the edge off of such pranks, MTV paid for all necessary repairs to Phil and April's property any time Bam and the team would damage or renovate it in any way. It obviously makes sense when considering how quickly the couple would seem to shift from wrath and astonishment to laughter at the damage down to their property, knowing that not only was it going to be paid for but that they, as cast members of the show, were being paid as well.
Raab Himself retired from stunt work after the show Ended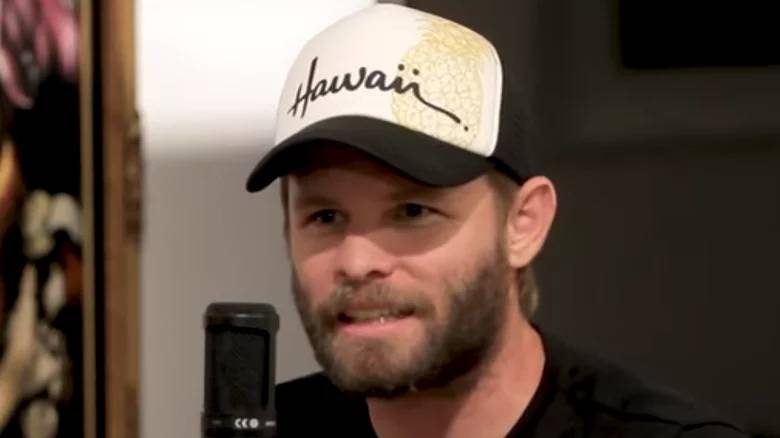 Chris Raab, nicknamed Raab Himself, was a regular on "Jackass" from the start and continued to appear regularly on the show throughout the duration of "Viva La Bam." Many fans did notice, though, that Raab was absent from "Jackass Number Two" and "Jackass 3D." In fact, it wasn't until a cameo in "Jackass Forever" that he would appear on film in another "Jackass" production. It turns out that Raab was in a very bad place during his career as a stunt performer, and by the end of "Viva La Bam," things had gotten so bad for him in terms of addiction and other health issues that he decided to completely give up that life, effectively retiring from it after "Viva La Bam" finished.
Raab, however, continued to work on "Jackass Presents: Bad Grandpa" as a production assistant and on "Jackass Forever" as a camera operator, so he was never truly removed from the "Jackass" universe. Raab's situation has significantly improved, and he now much prefers a profession that is primarily behind the scenes. He is happy to make the occasional appearance but prefers to work in production and, like most people these days, host his own podcast, "Bathroom Break."
Skateboarding was a focus on the show just so Bam could skate more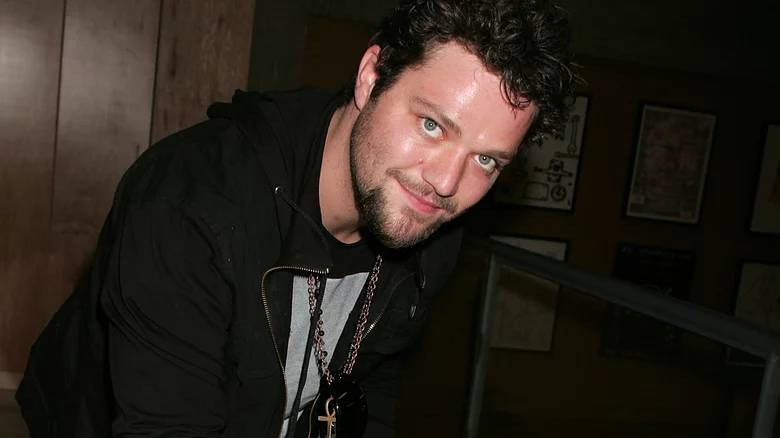 Skateboarding is Bam Margera's initial love and what got him started on the "Jackass" and popular stardom paths. Even at one point, he was a professional skateboarder, and at its height, his skateboard line was second only to Tony Hawk's in terms of sales. Bam was able to skateboard without too much interference from "Jackass," but being the star of and one of the driving forces behind a show like "Viva La Bam" is an entirely different ballgame. Bam was unhappy with the fact that he was suddenly having trouble finding time to skate, even for enjoyment.
His response? To include skateboarding heavily into "Viva La Bam," to do some of the stunts while skating, and to erect makeshift skate parks. By incorporating board time into the plot of "Viva La Bam," he was able to manage both acting in and running his own show while still having an excuse to get enough of board time in. Skating has always been a part of the "Jackass" universe because it was formed from the skateboarding-based "Big Brother" magazine and its readers and employees, but it was never more prevalent than it was in "Viva La Bam."
The lost episode
In order to squeeze everything into 30-minute TV episodes, a show like "Viva La Bam" has to film a tonne of material that is never used. However, it is rare for an entire episode's worth of material to be discarded, if only because doing so would mean wasting the money used to acquire that footage. But when the "Viva La Bam" team went to Iceland to make Ryan Dunn back up some boasting, that's exactly what happened.
According to Bam Margera, Dunn was in a bar and claimed that on a previous trip to Iceland, he would have gone over a waterfall in a barrel but decided against it because it was too cold. Bam made the decision to dare him, flying Dunn and a few others to Iceland the following day to see whether Dunn could pull off the act during the country's then-warmer season. Indeed, Dunn did it, and it was caught on camera along with a tonne of additional material that might have made up an entire episode set in Iceland. The episode was never shown and was not included on any of the official "Viva La Bam" DVD releases, solidifying its place as the show's infamous lost episode, according to Bam, who said that MTV felt the prank was too simple to reproduce and worried that too many fans would attempt it.
Viva La Bam brought tourism to West Chester, PA
Most of "Viva La Bam" was recorded in West Chester, Pennsylvania, with the exception of episodes that were explicitly about travelling, such the show's visits to destinations like Las Vegas, Brazil, and Germany. It's also where Bam Margera and his friends grew up, where Bam would eventually own two homes, and it's where Phil and April's frequently targeted home is. Bam has a special connection to the region, and he still considers it to be his home.
The town's perception of Bam and the show, though, is more mixed. For instance, the show's request to hold and shoot a parade there for "Viva La Bam" was rejected by the town council, and several cast and crew members have had run-ins with the authorities. Local business owners acknowledged that "Viva La Bam" fans frequently visited the town and made purchases at establishments like Fairman's Skate Shop while they were there. Even though Holly Brown, a local business owner, didn't particularly like for Bam at the time, she expressed her desire for the parade to take place because it would have exposed the community and its businesses to millions of potential customers.
Viva La Bam lasted longer than Jackass
One would presume that none of the "Jackass" spinoff series had quite as much popularity as the main series. It's simple to overlook the fact that "Jackass" wasn't a TV show for very long. Only 25 episodes were created for the show's brief three seasons, which didn't even cover a full two years. The original run of "Jackass" was rather brief, despite the fact that MTV continued to air those three seasons for years afterward, especially when it was time to advertise a new film.
It wouldn't have been all that difficult for "Viva La Bam" to outlive "Jackass" in light of this, but it's still astonishing that it did. The show had 15 more episodes than "Jackass" did at the end of its five-season run, which totaled 40. Given his opinions at the time about "Jackass" and its creative direction, it's not difficult to think that Bam Margera was pleased to see his solo project outlive "Jackass." Bam defeated "Wildboyz," the second "Jackass" spinoff, because it only ran for 32 episodes, if he was feeling competitive. After all is said and done, "Viva La Bam" is still the programme that has starred or featured any of the "Jackass" cast members for the longest amount of time.
Being a binge-watcher himself, finding Content to write about comes naturally to Divesh. From Anime to Trending Netflix Series and Celebrity News, he covers every detail and always find the right sources for his research.