Many people believe Netflix is only worth watching because of its original TV programming. Netflix's selection, on the other hand, includes some truly bizarre stories for your viewing enjoyment and perplexity. This collection contains extraordinary, unusual films that may cause your mind to explode, your stomach to shake, or simply showcase surreal thoughts. There are horror and drama films, as well as monsters and supernatural entities, as well as plot twists. Here's a list of Netflix's weirdest movies.
Bright (2017)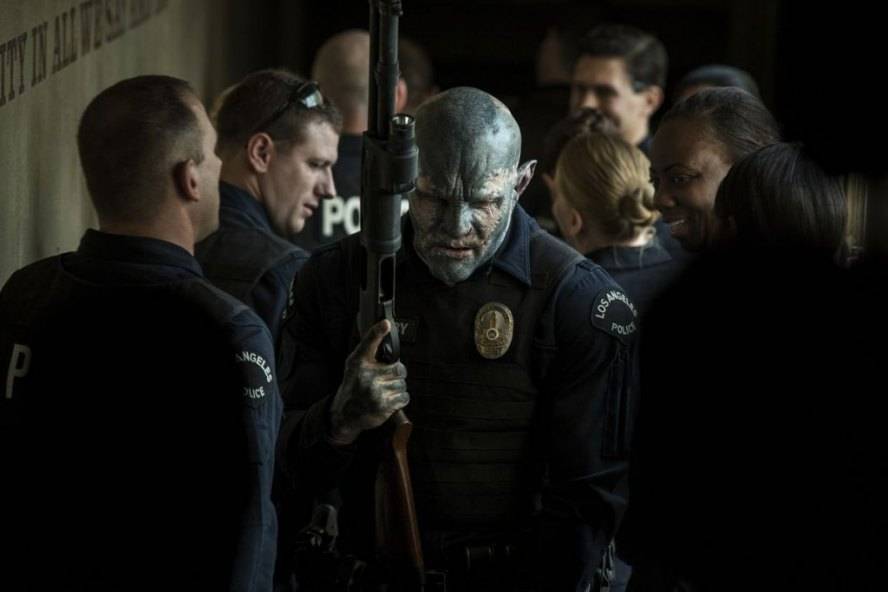 'Bright,' a Netflix original film, starring Will Smith as a police officer who lives in a world where humans and supernatural beings such as elves and orcs coexist on the planet. Daryl Ward, Smith's character, is partnered with Nick Jakoby, LAPD's first orc police officer, which causes him to be looked down upon by other human cops. Ward's suspicions of Nick grow after he is shot by an orc and Nick fails to apprehend the assailant. Later, while they pursue a terrorist gang known as Inferni that is preparing to summon an evil monster known as the Dark Lord who would destroy the world as we know it, the two of them build a bond. The movie isn't outstanding in terms of plot or characters, but it does raise some important political issues about race relations and how we consider those who are different from us as our adversaries.
Cloud Atlas (2012)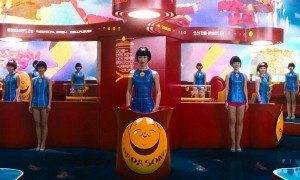 'Cloud Atlas is a film on how the activities of individuals in the past, present, and future can have an affect on one another. This is a bold picture with a complicated, epic plot of several generations, based on David Mitchell's blockbuster book of the same name. There are also a lot of familiar stars in it: Tom Hanks, Halle Berry, Hugh Grant, and Susan Sarandon are just a few of the cast members. 'Cloud Atlas' is, in the end, a visually spectacular film with a fantastic score. If you're searching for a film with a clear plot, this isn't it.
Death Note (2017)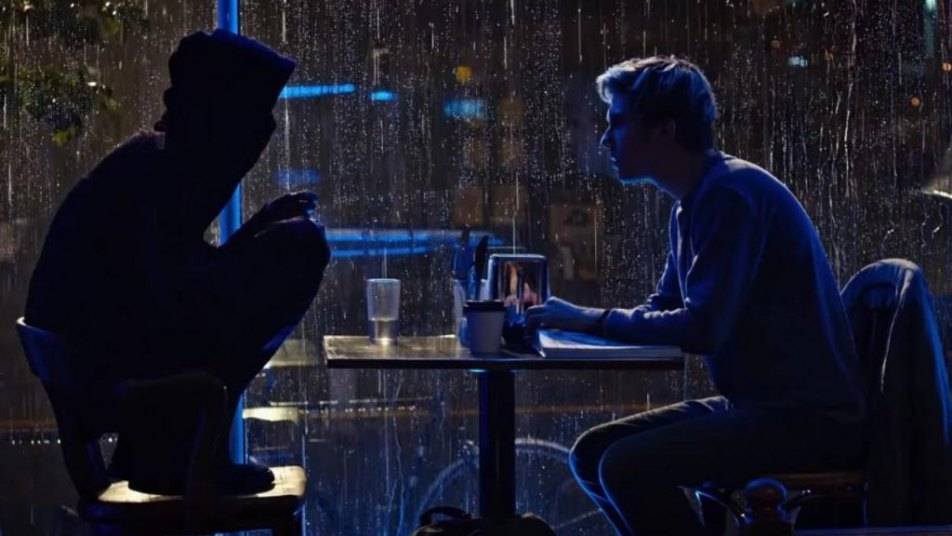 The film 'Death Note' is based on the manga series of the same name and follows the adventures of Light Turner, a Seattle high school student who discovers a frightening notebook and encounters its original owner, Ryuk, a Shinigami, a Japanese god of death. Ryuk warns Light that any name he writes on the Death Note will result in the person's death right away. Light views this as a perfect way to restore order on the planet, and he chooses to use his newfound power to eliminate the most dangerous criminals on the planet. Light also tells his companion Mia Sutton about his new scheme, and he quickly adopts the alias "Kira" and begins murdering criminals by the dozen. A brilliant police detective known only as L begins to grow dangerously close to solving the case and disclosing Light's true identity to the rest of the world. The film may not quite approach the brilliance of the original manga or anime series, but it does serve as an excellent introduction to both.
Liar, Liar, Vampire (2015)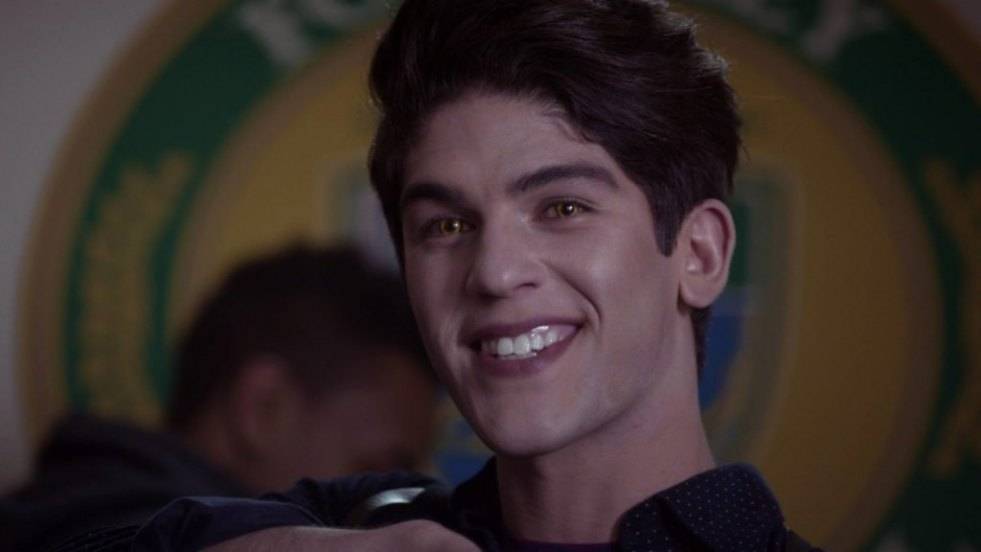 'Liar, Liar, Vampire,' a Nickelodeon television film, starring Rahart Adams in the lead role. We've seen a lot of high school movies over the years, but none of them are as bizarre as this Nickelodeon production. The film's principal character is Davis, a young Australian boy who is accepted into a new school after relocating to the United States. While Davis is adjusting to his new life, Caitlyn, one of the most popular girls at the school, is certain that Davis is a vampire. Davis, initially bewildered, realizes that this is a terrific opportunity to quickly establish favor among other pupils at the school and decides to participate. To add to the confusion, he manages to pursue his neighbor and buddy Vi. Of course, the film is a little goofy, but it can't be disputed that the terrific humor makes 'Liar, Liar, Vampire' a fun watch.
Little Monsters (1989)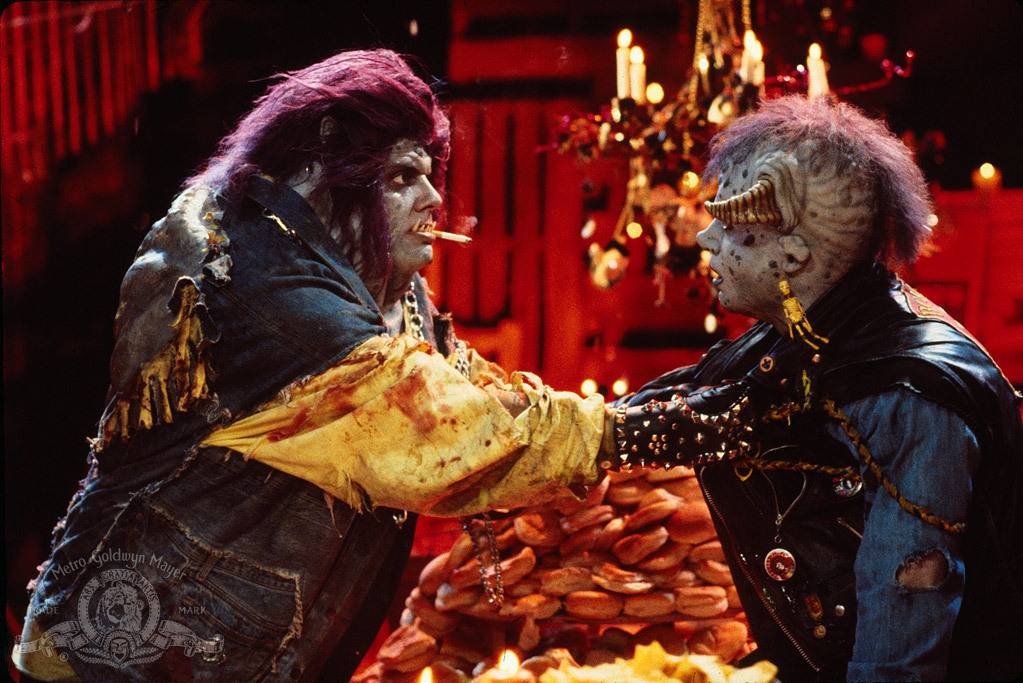 The plot of this film is around a young child named Brian who, along with his parents and younger brother Eric, has relocated to a new place. Brian discovers a number of misplaced items in the house one fine morning, and his parents assume he is the one who has created all the havoc. Eric is adamant that it was a monster hiding under his bed. Brian accepts a challenge and decides to spend the night in Eric's room in order to catch the monster, which he does. This monster turns out to be a kind fellow named Maurice, who invites Brian to join him on his excursions, and the two have a great time together. When Brian realizes that he, too, is turning into a monster as a result of Maurice's influence, the problems begin. The movie has a funny plot, engaging characters, and is a great thrill experience for both kids and adults.
Rattlesnake (2019)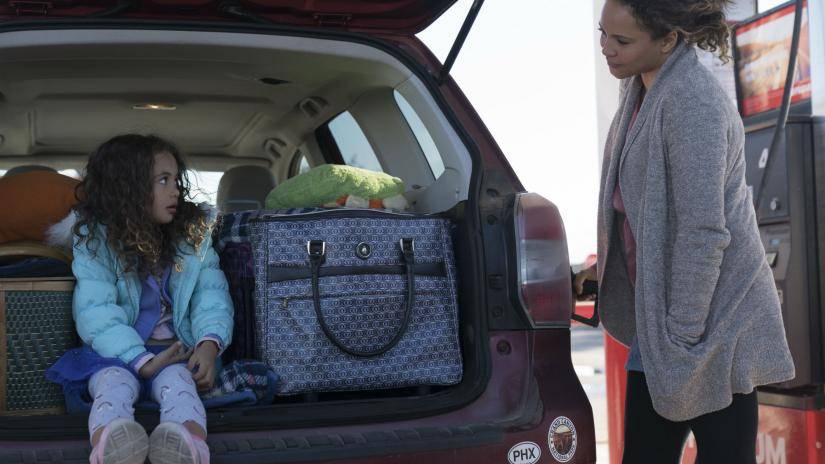 'Rattlesnake,' written and directed by Zak Hilditch, is a Netflix original film about a woman named Katrina, whose young daughter has been bitten by a rattlesnake and is likely to die. This is when Katrina is confronted by a mysterious woman who claims to be able to cure her daughter. Clara's bite mark fades quickly, and she regains consciousness. When Katrina goes to the hospital to check sure Clara is okay, she is approached by a strange guy who tells her that she must now pay the price for her daughter's death by taking another life. Katrina arrives at Tulia, Texas, a city where several such killings and disappearances have been reported over the years. Katrina prepares to murder someone because she is afraid that her kid would be in danger if she does not do what is requested of her. While 'Rattlesnake' isn't strong enough to be a terrific horror picture, its topic of driving individuals to crime by putting their loved ones' lives in jeopardy is one we can all relate to.
The Perfection (2018)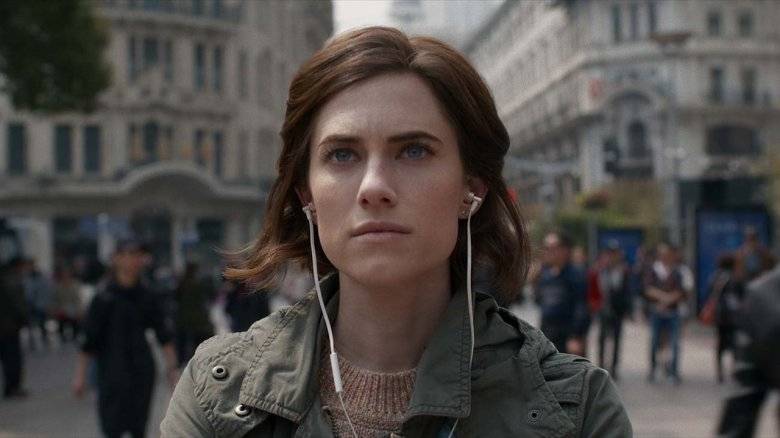 'The Perfection,' one of the most violent films you'll ever see on Netflix, begins with the narrative of Charlotte, a gifted young cellist who wishes to fly to Shanghai with her music instructor Anton in order to get into an elite music school. Charlotte befriends Lizzie, one of Anton's top pupils, and the two go on a voyage to Shanghai's music school together. On the way, Charlotte gives Lizzie a hallucinatory pill that makes her feel there are bugs crawling into her arm. Lizzie forces Charlotte to cut her arm, rendering her unable to play music for the rest of her life. As the plot thickens, we learn that Anton's music school is involved in some nefarious activities, and these two girls have been caught in the crossfire. The film is a suspenseful thriller with a lot of blood and gore. 'The Perfection,' with its strong cast and outstanding direction by Richard Shepard, is a picture you will not want to miss.
The Nutcracker and the Four Realms (2018)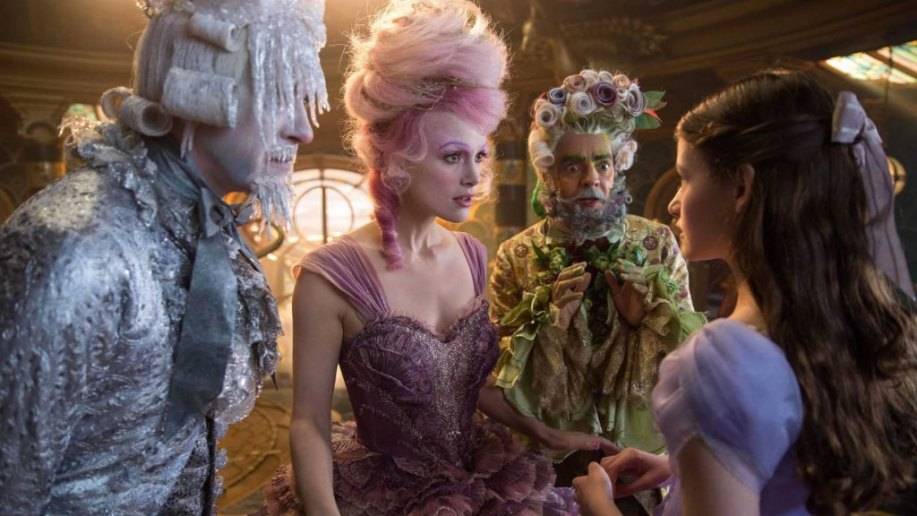 Clara, a young girl, is the main character in this Disney picture, and she is unable to locate the key to the present her mother left for her before she died. Clara and her sisters are taken to their godfather's holiday dinner, where she discovers a golden thread that may aid her in finding the key. Clara is taken to a parallel realm where she encounters unusual creatures when she reaches out to catch the thread. Clara must embark on a perilous journey within this mystical realm in order to locate the key and, in turn, open the present her mother had given her. The film has some spectacular settings, but neither the story nor the performers are worth remembering.
Velvet Buzzsaw (2019)

This Netflix original film has one of the strangest otherworldly beings you'll ever see on screen. The plot of this film is situated in the milieu of Los Angeles' contemporary art scene. Morf Vandewalt, played by Jake Gyllenhaal, is a powerful art critic whose opinion on an artist's work may make or break their career. Morf's friend Josephina, who works at one of the city's most prestigious art galleries, discovers an obscure painter's work one day and recognizes that there are millions to be made from selling these paintings. She shows them to the owner of the art gallery where she works, Rhodora Haze (Rene Russo), who immediately sells them for millions of dollars. Nobody realizes that a strange supernatural being lurks within these paintings, murdering anyone who tries to make a profit by selling art and treating it like a commodity. As usual, Gyllenhaal's acting is enthralling, and despite the plot's lack of depth, 'Velvet Buzzsaw' works beautifully as a satire.
What Happened To Monday (2017)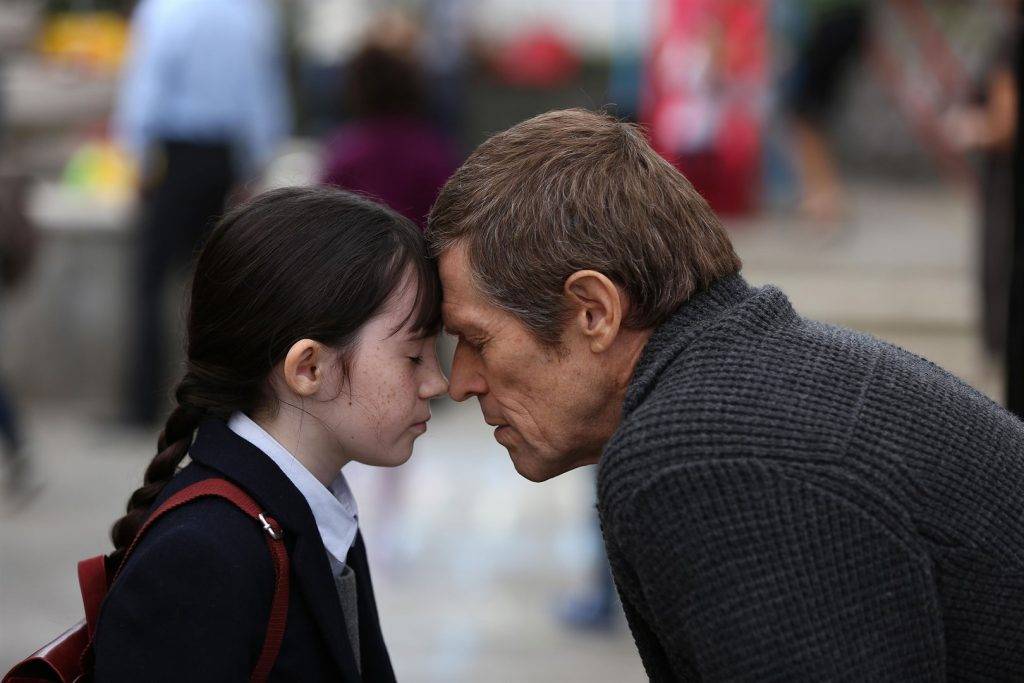 W have seen a number of dystopian films throughout the years, each with its own take on how the world may operate in the future. Tommy Wirkola's 2017 film 'What Happened To Monday' is an example of a product that takes a unique approach to the genre. The story takes place in the year 2043, when overpopulation has become the world's most serious problem. Having more than one kid is completely unacceptable in this planet, and anyone who does so will be dealt with harshly by the Child Allocation Bureau (C.A.B.). Seven identical sisters are born to a lady who dies during childbirth in our world. Their grandfather names the seven sisters after the seven days of the week and forces them to live one life at a time. When Monday fails to return home one day, the others fear that everything they've worked so hard for is in jeopardy. The plot of the picture is as strange as it is hilarious, and Noomi Rapace's acting as all of the sisters is unquestionably the best feature of it.
Our Team DCS includes 5 different writers proficient in English and research based Content Writing. We allow them and encourage them to follow the Entertainment news all day long. Our posts, listicles and even the exclusives are a result of their hard work.