The coming-of-age comedy series "Son of a Critch" on CBC was created by Mark Critch and Tim McAuliffe. It provides an in-depth look at the life of Mark, a young child who is much older on the inside than he appears to be. With the aid of comedy and self-deprecating humour, which is set in the 1980s, he is able to connect with a number of people in his junior high world and create a number of friends.
The layers of genuine issues woven throughout the story make it so that viewers become invested in Mark's journey as he experiences his junior high school years. Additionally, the storyline of the programme takes place in Newfoundland, which mostly features the location of his school and home, raising the question of where "Son of a Critch" is shot. So, if you have concerns about the comedy series' veracity or where it was filmed, we can help!
Son of a Critch Filming Locations
Filming locations for "Son of a Critch" include St. John's, Mount Pearl, Portugal Cove, and Logy Bay-Middle Cove-Outer Cove. According to rumours, filming for the first season of the comedy series started in July 2021 and ended in early October 2021. On the other hand, the sophomore round's primary photography started in July 2022 and ended in September of the same year. Without further ado, let's explore every single location that is mentioned in the CBC series!
View this post on Instagram
St. John's, Newfoundland and Labrador
The majority of the crucial scenes for "Son of a Critch" were filmed in St. John's, the capital of Newfoundland and Labrador, which also acts as the show's main production location. An actual mansion at 510 Logy Bay Road in St. John's, where the majority of the drama takes place, serves as the model for the Critch residence. In addition, numerous significant episodes of the comedy series are also filmed at and near St. Bonaventure's College, located in the city at 2A Bonaventure Avenue.
View this post on Instagram
St. John is a city in southeast Newfoundland that is home to several tourist destinations and historic structures, such as Duckworth Street, the LSPU Hall, the Provincial Museum of Newfoundland and Labrador, the Murray Premises, Signal Hill, and Pippy Park. Therefore, it's probable that you'll be able to recognise some of these locations in a few scenes' backgrounds.
Other Locations in Newfoundland and Labrador
The 'Son of a Critch' production crew also went to other sites in Newfoundland and Labrador to record some significant scenes for the Mark Critch starring. For instance, Mount Pearl is one of the filming locations that appears in a number of the show's sequences. Aside from that, the filming crew also sets up camp at the small coastal towns of Logy Bay-Middle Cove-Outer Cove and Portugal Cove-St. Philip's to make the most of the locations for the show's filming.
View this post on Instagram
Is Son of a Critch a True Story?
'Son of a Critch' is, in fact, based on a true story. In actuality, the programme is based on Mark Critch's acclaimed and best-selling memoir of the same name, which tells the hilarious true tale of a young Mark experiencing life in Newfoundland in the 1980s. For entertainment value, a few elements are dramatised and changed for the TV adaption. Mark Critch elaborated on the same in a January 2022 interview with CTV News, saying, "It's a lot of truth. However, the casting and development of these characters were greatly altered for the TV adaptation, after which they developed their own personalities. Even though it's not a biopic or a documentary, every episode has a true narrative at its core.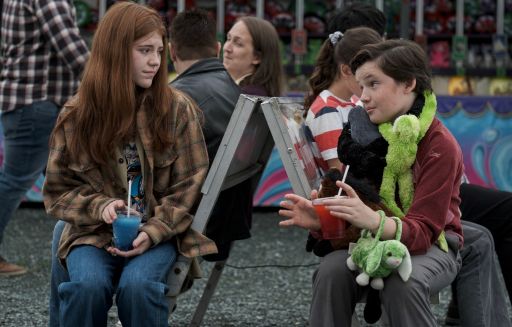 For instance, a woman plays the role of Fox, the bully-turned-crush of young Mark, while Richie Perez, Mark's best friend and the only other Black student in the school, has a more developed backstory. In an interview with CBC News from January 2022, Mark Critch discussed the inspiration behind "Son of a Critch" in more detail. He said that the late 1960s in other places were a lot like the 1980s in Newfoundland.
It's a little town with a strong feeling of community, so we always take our time catching up, you know? And in my opinion, that creates both excellent characters and an engaging setting for a story, he continued in the same interview. We can now conclude that "Son of a Critch" is truly based on the author's childhood experiences by keeping in mind all the aforementioned considerations.
Our Team DCS includes 5 different writers proficient in English and research based Content Writing. We allow them and encourage them to follow the Entertainment news all day long. Our posts, listicles and even the exclusives are a result of their hard work.