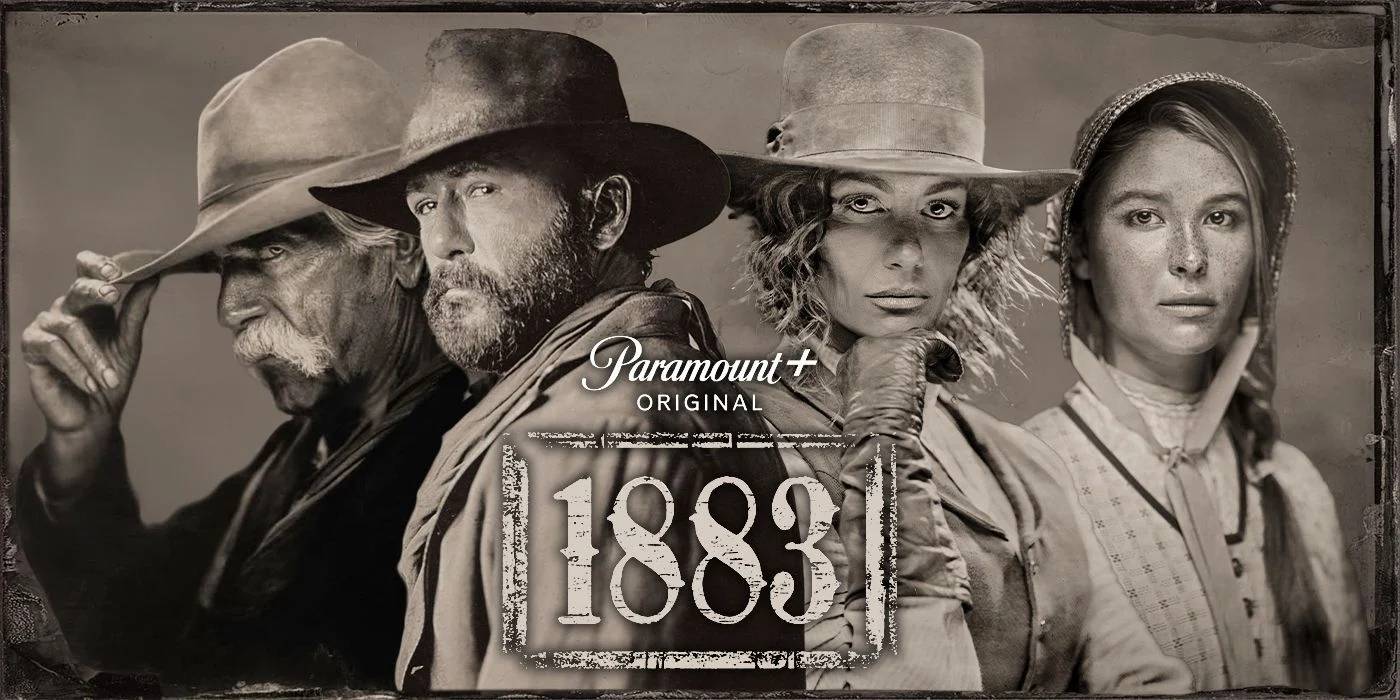 How Can I Watch '1883'? Where To Stream The 'Yellowstone' Prequel Series
Since its release on December 19, 2021, the prequel series to Yellowstone, 1883 has been as popular as its main show. The period drama series explores the Dutton family's genesis story, revealing how they came to own the land and the events that led to the establishment of the Yellowstone ranch.
1883, a Paramount+ original, has been receiving "record-breaking ratings" and appears to be outperforming Yellowstone in terms of viewing. Taylor Sheridan, who also co-created Yellowstone, is the showrunner, and this is his debut television series.
Tim McGraw, Faith Hill, Sam Elliott, Isabel May, LaMonica Garrett, Marc Rissmann, Audie Rick, Eric Nelsen, James Landry Hébert, and Noah Le Gros are among the leading actors in 1883. Guest performers Tom Hanks, Rita Wilson, Billy Bob Thornton, Graham Greene, Dawn Olivieri, Taylor Sheridan, and Emma Malouff appear in various parts as part of the ensemble group. Tim McGraw and Faith Hill reprise their roles as James and Margaret Dutton, the major characters of 1883 and the first generation of Duttons to move to Montana, from the fourth season of Yellowstone. They owned the area that would subsequently become the Yellowstone Ranch.
If you've already seen Yellowstone, you'll be curious in what happened in 1883. And even if you haven't seen it, 1883 is still worth seeing because of its star-studded cast and crucial historical events. Here's a quick rundown of how to watch this show, including where to stream it and more.
Is 1883 Streaming Online?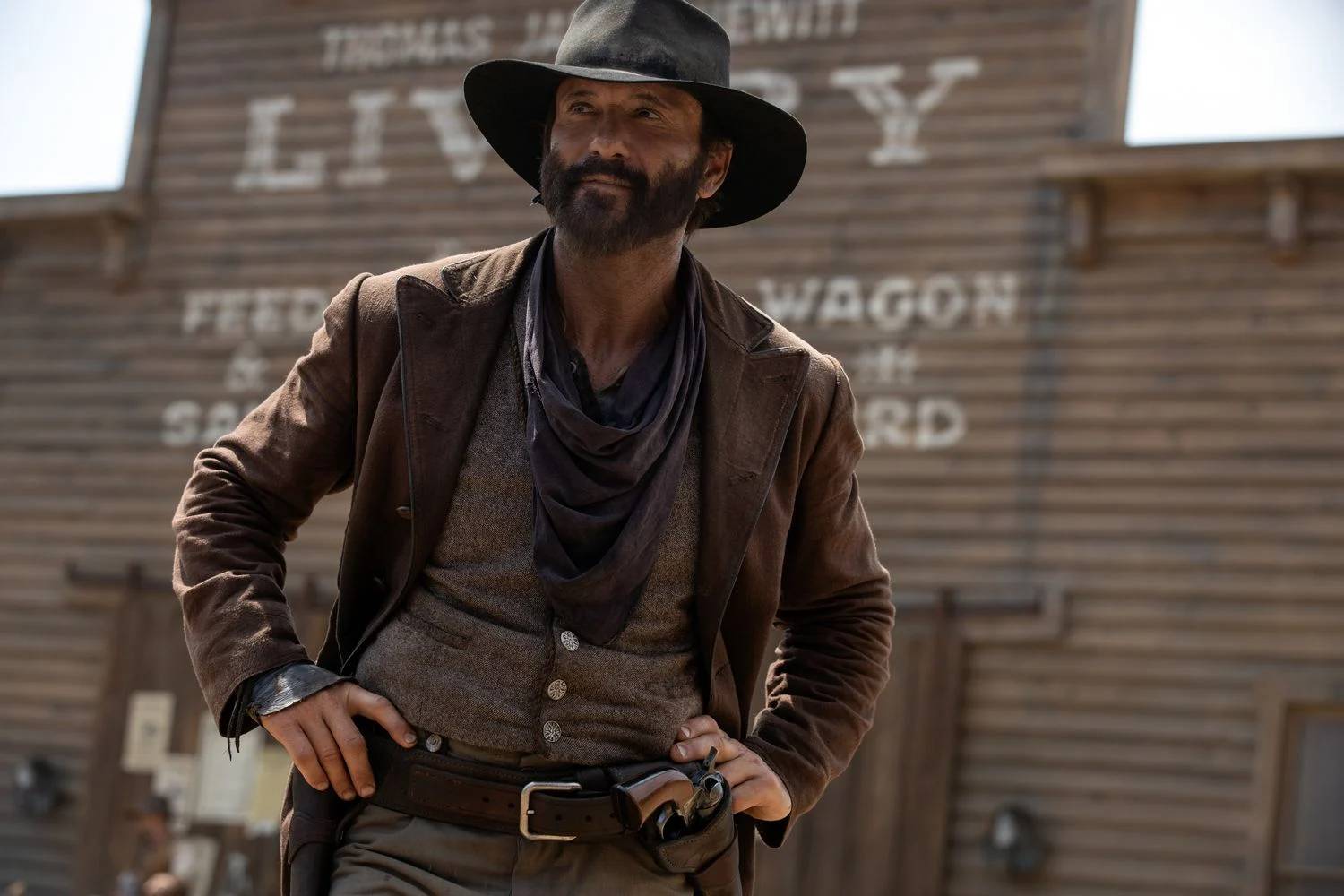 1883 is a Paramount+ original that is now available to watch on the service. You can easily subscribe to Paramount+ on your smart devices and mobile phones, or you may watch 1883 online using your web browser. For Paramount+, there are several subscription options. There are two plans available right now: Essential and Premium. Essential is a basic plan with commercials that costs $4.99 per month ($49.99 per year) and gives you access to a variety of free shows, movies, and sports. The Premium plan costs $9.99 per month ($99.99 per year) and provides a free content library with HD content, 4K videos, download capabilities, and more options, as well as limited advertisements (so it's not completely ad-free).
When Did 1883 Premiere?
On December 19, 2021, 1883 launched on Paramount+ and is now available to watch on the platform.
How Many Episodes Does 1883 Have?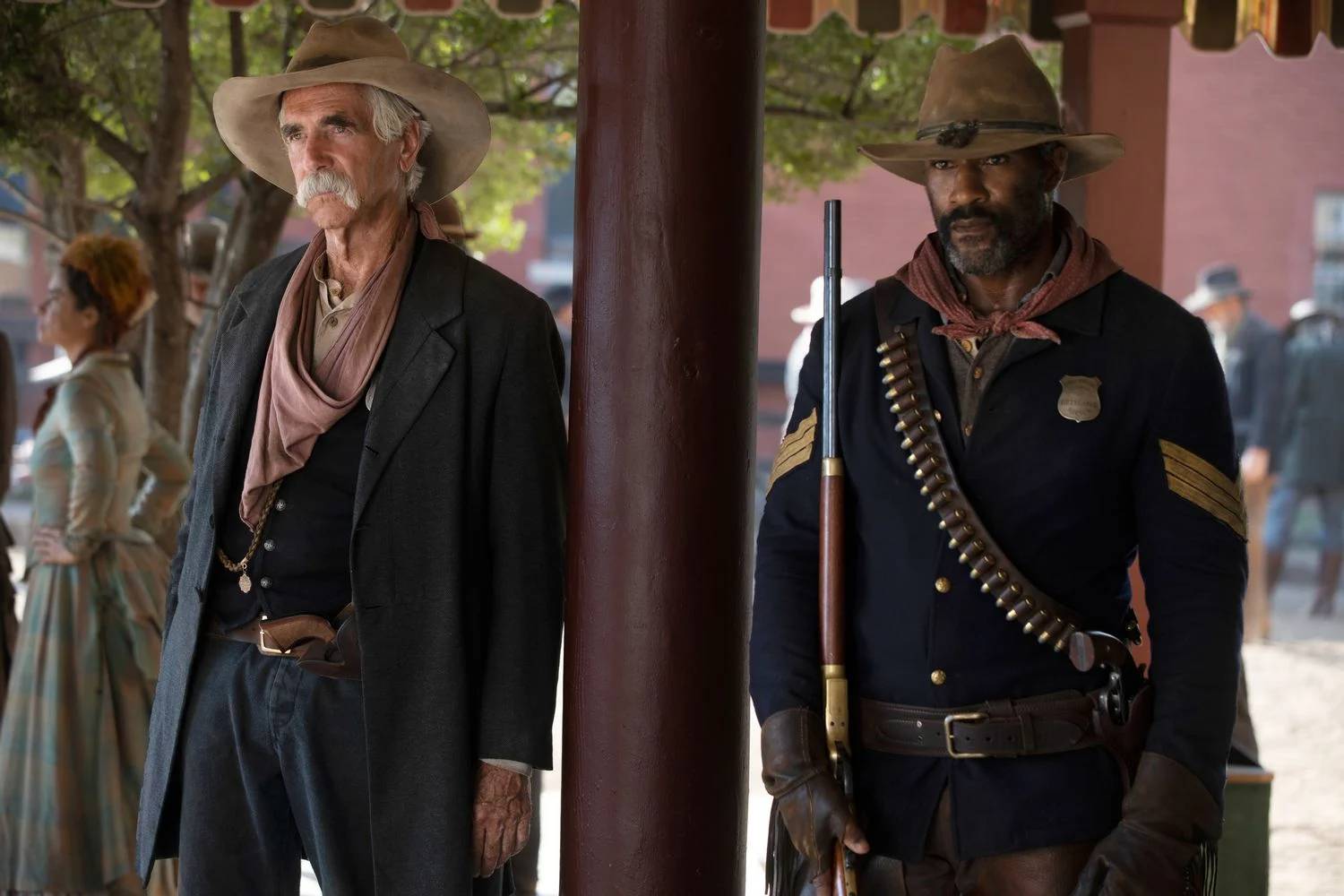 The first and current seasons of 1883 have a total of ten episodes, which are released weekly. However, only eight episodes' details are currently available. On December 19, 2021, the first two episodes were released concurrently. Every Sunday morning at 3:00 a.m. ET/12:00 a.m. PT, new episodes of 1883 air on Paramount+.
Here is the list of current episodes of 1883 and their details –
Episode 1: "1883" – December 19, 2021, directed by Taylor Sheridan.
Episode 2: "Behind Us, a Cliff" – December 19, 2021, directed by Ben Richardson.
Episode 3: "River" – December 26, 2021, directed by Christina Alexandra Voros.
Episode 4: "The Crossing" – January 9, 2022, directed by Christina Alexandra Voros.
Episode 5: "The Fangs of Freedom" – January 16, 2022, directed by Christina Alexandra Voros.
Episode 6: "Boring the Devil" – January 30, 2022, directed by Ben Richardson.
Episode 7: "Lightning Yellow Hair" – February 6, 2022, Christina Alexandra Voros.
Episode 8: "The Weep of Surrender" – February 13, 2022, Ben Richardson.
There are no details available for Episodes 9 and 10, but they are set to be released on February 20 and February 27, 2022, respectively.
Can You Watch 1883 Without Paramount+?

Unfortunately, because no. 1883 is a Paramount+ original series, it will be available solely on this streaming channel. The app is available on all smart devices, including Apple TV, iPhone and iPad, Android TV, Chromecast, Amazon Fire TV, Portal TV, Samsung TV, Vizio TV, LG TV, Roku, and Xfinity Flex, as well as gaming consoles like PlayStation 4, Xbox One, and Series X, and is available on a subscription basis for all Paramount+ shows and movies.
Watch the 1883 Trailer
When is the 1883 Season 1 Finale?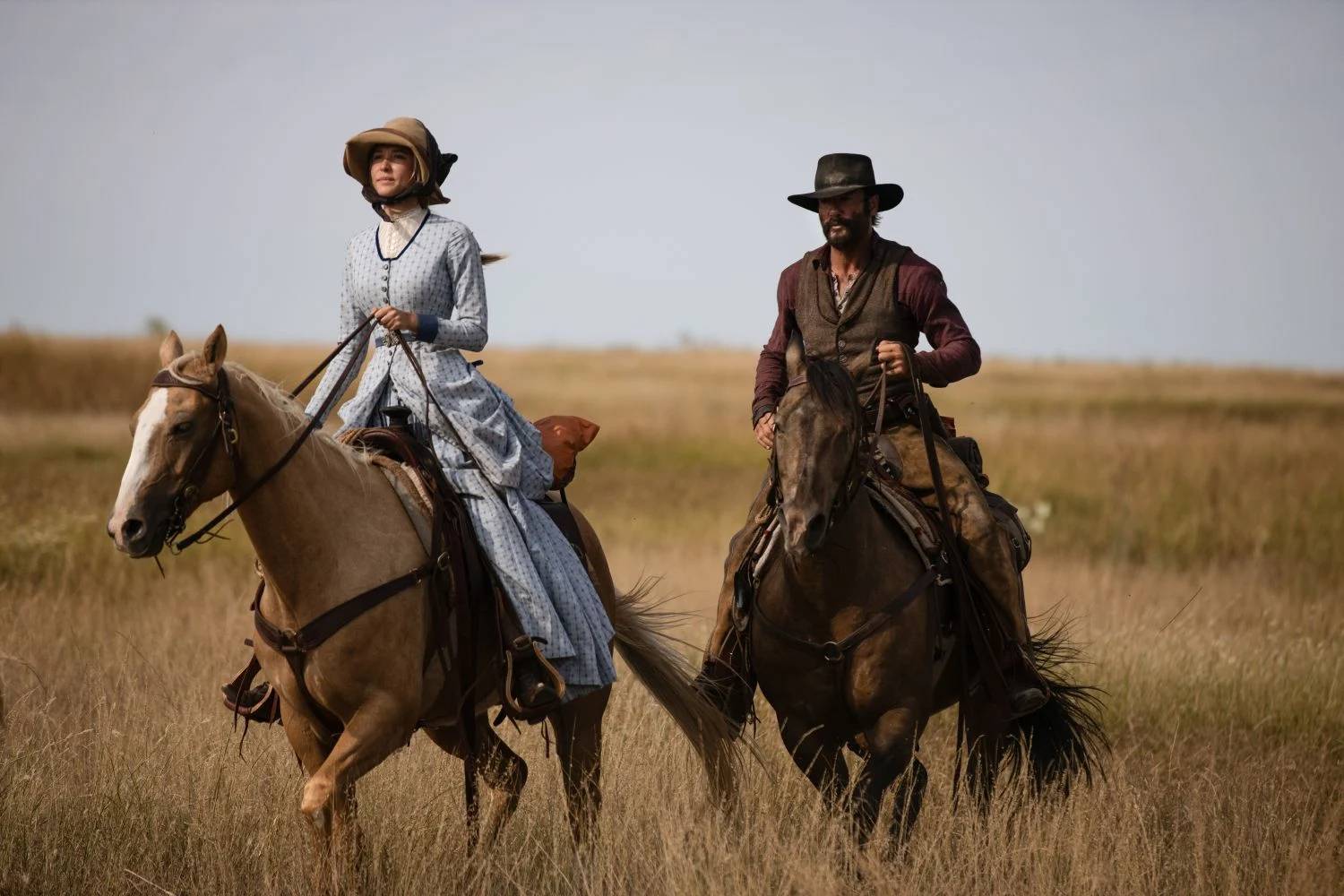 Before you start watching 1883, you can watch two trailers to get a taste of what the show is like and what you can expect. On November 8, 2021, the first trailer was published, followed by the second trailer on December 3. This official trailer gives a pretty solid idea of what to expect from 1883. It depicts how James and Margaret Dutton deal with poverty and upheaval in Texas before deciding to leave with their young children for the West. The scene also features Shea Brennan, played by Sam Elliot. He is a rough and burly man who is heading a wagon train westward with the mission. The trailer also reveals that the Dutton family has a long history of bloodshed. Overall, the trailer depicts a classic Western environment from a much earlier time period than Yellowstone.
Do You Need to Watch Yellowstone in Order to Watch 1883?
No, not really, is the quick response. 1883 is a prequel series to Yellowstone that focuses on the Dutton family's origins.
The year 1883 is around 125 years before Yellowstone, and it brings us back to the beginning of the Dutton family's heritage. The 1883 series follows the first-generation Duttons, James and Margaret Dutton, as they relocate from Fort Worth, Texas, to Montana with their children. Fleeing the poverty of their home state, the Duttons headed out over the Great Plains in search of a better life in Montana, laying the groundwork for what would become the Yellowstone Ranch. John Dutton, one of the key characters in Yellowstone, is the great-grandfather of James Dutton, who served as a captain in the Confederate Army during the Civil War.
The film 1883 depicts the Duttons' dark and bloody history, their trip across the Wild West at its most anarchic, and what they had to endure and experience before arriving in Montana. The series focuses on the Duttons' fight for their land and the preservation of their heritage, which will be remembered even a century later. Most significantly, 1883 will reveal the Duttons' character before they fled to the west and grew wealthy and renowned.
You may enjoy a classic Western story by watching 1883 as a stand-alone show. You can also watch it before viewing Yellowstone to learn more about the Duttons and the Yellowstone Ranch.
Will There be an 1883 Season 2?
The quick and easy answer is that Season 2 of 1883 has yet to be officially announced. However, according on what we've seen so far, the show is a hit with fans, even those who haven't watched Yellowstone. Also, given the pace of the plot, it's probable that another season will be required to wrap up the story all the way to the beginning of Yellowstone and go deeper into the Dutton family's later generations. So, based on the popularity of the show and other possibilities, 1883 may be renewed for another season or seasons. We'll have to wait and see what happens. Keep an eye on this space for more information and updates on Season 2 of 1883.