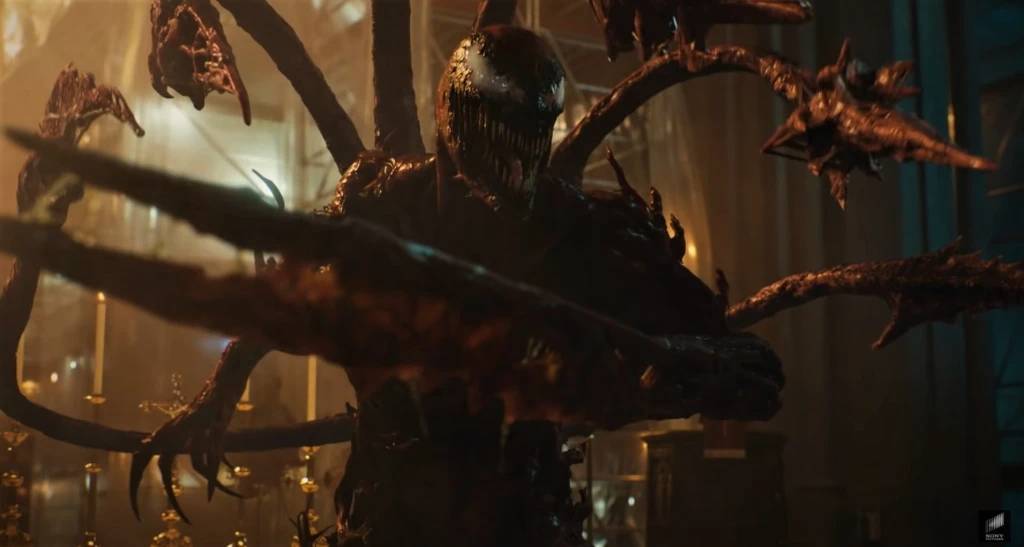 Is Venom 2 on Netflix, Hulu, Amazon Prime, HBO Max, Or Disney+?
'Venom: Let There Be Carnage,' a superhero film starring Tom Hardy, Michelle Williams, Reid Scott, Naomie Harris, and Stephen Graham, is based on characters from Marvel comics. After defeating Riot and Drake, Eddie Brock returns to his normal life in this film. When Eddy interviews an infamous serial killer, he discovers that he is not the only one who has been keeping a few dark secrets, despite the fact that everyone believes he is no longer the host of the alien symbiote Venom.
The action-packed film, directed by Andy Serkis, is a must-see for fans of the superhero genre. Are you curious about the premise or where you can watch it online? We've thought of everything.
What is Venom: Let There Be Carnage About?
Eddie Brock, an investigative journalist, saves humanity from a possibly existential catastrophe by foiling Riot and Drake's nefarious plots with the help of Weying. Weying assumes Venom died along with his opponents in the violent last conflict when he returns to his previous life. Eddie, on the other hand, does not want anyone to know that he is still linked to the alien symbiote, and the two are now working together to keep San Francisco secure.
When he gets the chance to interview legendary serial killer Cletus Kasady, everything appears to be going swimmingly for him. But when their conversation at the Ravencroft Institute gets confrontational, Kasady escapes the prison after issuing him a warning and morphing into the symbiote's host, Carnage.
Brock now has to prevent the serial killer from carrying out his heinous plans and endangering the lives of innocent people. Here's all the streaming information you'll need to see how the tale unfolds.
Is Venom: Let There Be Carnage on Amazon Prime?
The Andy Serkis-directed film is not part of Amazon Prime's regular lineup. You are, however, in luck if you choose to purchase the film. The film is available on the platform for $19.99 and can be purchased here.
Is Venom: Let There Be Carnage on Disney+?
'Venom: Let There Be Carnage' is currently unavailable on Disney+. Furthermore, it is quite improbable that the film will be available on the streaming service anytime soon. People who have a subscription can instead watch 'Captain Marvel.'
Is Venom: Let There Be Carnage on HBO Max?
No, 'Venom: Let There Be Carnage' is not available on HBO Max. Subscribers who are looking for other superhero movies may like 'Batman Returns' or 'Wonder Woman 1984.'
Is Venom: Let There Be Carnage on Hulu?
'Venom: Let There Be Carnage' is presently unavailable on Hulu's enormous library. Subscribers can view 'Deadpool' or 'Fast Color' if they want to watch something similar.
Is Venom: Let There Be Carnage on Netflix?
Netflix viewers will have to hunt for the film elsewhere because it is not currently available on the streaming service. However, we suggest that our viewers watch 'Project Power' or 'Thunder Force' on Netflix.
Where to Watch Venom: Let There Be Carnage Online?
On video-on-demand services like Google Play, Microsoft Store, iTunes, Vudu, and YouTube, you can rent or buy the superhero flick. It is not available on any other platform, but in the near future, we recommend monitoring platforms like Spectrum and DirecTV.
How to Stream Venom: Let There Be Carnage for Free?
Currently, the Tom Hardy-starrer is only accessible for rent or buy. If you want to see the movie for free, you'll have to wait for it to be released on a platform with a free trial. Meanwhile, we urge our readers to avoid using any illicit methods and to only view their favorite movies online after paying for them.