Major Spoilers Ahead For 'Euphoria' Seasons 1 And 2
Lexi Howard, played by Maude Apatow, may be the most overlooked character in HBO's Euphoria. Even as a small character, she has proven to be one of, if not the most grounded characters in the entire program, including the grownups.
Lexi is quiet in comparison to the other teenagers, yet she is intelligent, humorous, and kind. Her passivity should not be confused with apathy, and Season 2 does a fantastic job of emphasizing this because she plays a much larger part. With one more episode left in the season, and Lexi and her play at the center of it, it's time to start seeing her for who she truly is: Euphoria's best character.
Her Face When Cassie Wants To Tell Her Boyfriend She Made Out With Someone Else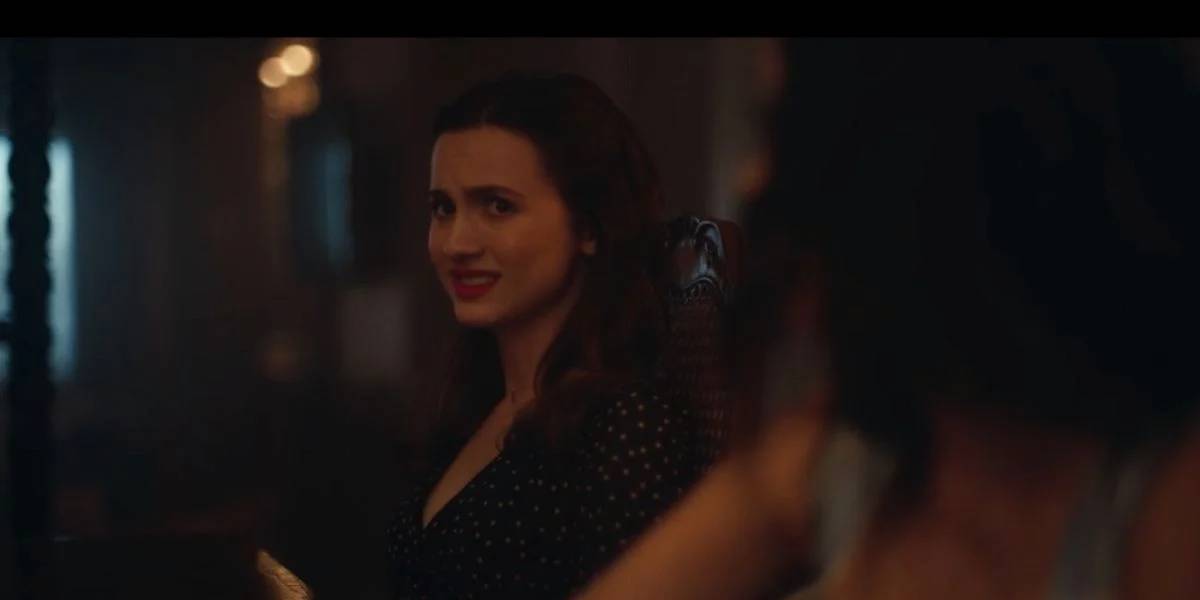 Perhaps it's not good to describe a character's entire personality based on a two-second expression that happens in one little moment, but it simply feels right. Cassie consults her trusted council of Maddy, Kat, BB, and Lexi before telling McKay about what happened with Daniel, and everyone feels she should just drop it.
Cassie insists she wants to be completely honest with Mckay, and Lexi's expression says it all. To be honest, it feels like that's Lexi's reaction to pretty much everything in this show, and boy, is she right. In any case, everyone believes that Cassie's scheme is worthless, and Lexi herself states she wouldn't tell if she were in Cassie's shoes. Another instance of Lexi doing her best to assist Cassie in dealing with her issues. She is deserving of a medal.
Her Play Deserves A Tony

When Lexi puts on a play on the events leading up to and during Euphoria, being the passive observer pays off. Lexi's performance is significant for a number of reasons. To begin with, it's amazing to watch her rush around and yell at the lighting crew because she's typically a pretty shy person. She's starting to come into her own. Second, the play allows the audience to comprehend Lexi, who had previously been a background figure, both on-screen and off-screen.
Finally, we learn more about her and Rue's connection before the program began, which hasn't been fully explored. One passage in particular depicts how Rue inspired Lexi to be unconcerned about what people thought of her, as well as the agony of growing apart from childhood friends. Finally, she gave a homoerotic, and quite captivating, rendition of a popular Bonnie Tyler song to reflect Nate and the football locker room as exactly as she could. Not every hero wears a cape.
She Always Has Cassie's Back, Despite Their Major Personality Differences

The truth is that Lexi has every girl's back on Euphoria, but the fact that one of those girls is her lovely, blonde, serial dating sister demonstrates her patience and loyalty. To be honest, Cassie (Sydney Sweeney) isn't much of a stumbling block in Season 1, but things change in Season 2. In any case, Lexi is always there for her sister, even though she may be a pain at times.
When Cassie and Daniel were making out at Kat's Halloween party, Lexi distracted McKay, and she and their mother accompanied Cassie to her abortion. She spends the majority of the Season 2 premiere hunting for Cassie after she jumps out of Lex's car after a drunken argument, and she senses something is wrong with Cass shortly after the New Year's Eve party, and this was before Cass began to publicly unravel.
She Dressed Up As Bob Ross For Halloween

Is there anything else we can say? When Lexi arrived at Kat's Halloween party without lingerie or animal ears, she pulled a Cady Heron. She fiercely disagrees with her mother when she says that the aim of Halloween is to look nice. One of Lexi's best qualities is that she's generally content with herself and doesn't strive to alter to match other people's expectations.
Lexi also helps Rue intimidate a child who is smoking pot with Gia in this episode, and it's fairly entertaining to watch her go tough in her Bob Ross outfit.
She's Rue's Ride Or Die

Rue (Zendaya) isn't always nice to the people she cares about, and Lexi is no different. Regardless, Lexi is there for her at all times. In the pilot episode, she offers Rue drug-free urine to assist her pass a drug test, and she remains by her side throughout Rue's battle with opiate addiction.
Lexi is not weak, but she is passive. As her character evolves in season 2, we witness her commitment to Rue alter, and her love for her is demonstrated not by helping her hide her drug use, but by doing everything she can to help her come off drugs, including keeping Rue's mother informed. Let's not forget that Lexi is Rue's accomplice in crime when it comes to solving the Nate and Jules case. This combo is well-known.
She Smashes The "Good Girl" Trope

The ways Lexi defies this cliche may be the subject of a separate article. She should be categorized as the "nice girl" of the program because she is the only kid at East Highland who does not have sex or use drugs, but she doesn't fit into that box. Lexi is not ignorant, despite being meek and mild-mannered, as most "nice girls" in movies and television are. She is, in fact, the smartest of all the characters, and not just in terms of books.
She's a keen observer, having sat back and watched the drama unfold throughout Season 1. Get some popcorn for this girl since it's going to be a long and bumpy ride. She isn't judgmental or jealous of the more exciting, impulsive "bad girls" who surround her, unlike other "good girls." It's not that she's afraid of doing drugs and partying; it's simply that she doesn't want to, at least not on a regular basis. "Some folks are just built differently," Jules says.
She Stole Fezco's Heart
The budding romance between Fezco (Angus Cloud) and Lexi is arguably the nicest part about Season 2. It's not just adorable, but it makes sense as well. Fezco, the drug dealer with a kind heart, does his best to keep the drama at bay while also trying to operate his company. Lexi is by far the most laid-back of all the adolescents in Euphoria.
The finest part of Lexi and Fez's contacts is that Lexi does not criticize Fez for dealing and does not believe he is a bad person. When Cal Jacobs (Eric Dane) came knocking, curious about what had happened to his kid at the party, she kept Fez's identity a secret. Unlike her sister, she refused to be intimidated by him and his threats to contact the cops. Cassie was crumpled up like a piece of paper.
Our Team DCS includes 5 different writers proficient in English and research based Content Writing. We allow them and encourage them to follow the Entertainment news all day long. Our posts, listicles and even the exclusives are a result of their hard work.