On February 3, 1984, William George Davis was born in Hallsville, Texas, in Harrison County. The youngest of his two children, who was born in December 2017, was born to him and his wife. Until being let go in February 2018, he was employed as a nurse at Tyler, Texas' Christus Trinity Mother Frances Hospital. He was charged with killing and seriously injuring at least 11 individuals while working as a nurse there.
The inquiry that led to William's conviction on four counts of capital murder is detailed in the Investigation Discovery documentary "See No Evil: Angel of Death." We have information for you if you're curious to learn more about the case, including William's victims and his present location. Here's what we know so far.
Who Were William George Davis' Victims?
Many patients reportedly died between 2017 and 2018 at Tyler, Texas's Christus Trinity Mother Frances Hospital. The first event was said to have happened in June 2017 when a 61-year-old patient experienced "a profound and unexplained incident" with signs and symptoms resembling a stroke. The doctors were perplexed when a 58-year-old man passed away after exhibiting similar symptoms, leaving the patient's family searching for explanations.
Christopher Greenaway, a 47-year-old army veteran, was admitted to Christus Trinity Mother Frances Hospital on August 2, 2017, in order to undergo a coronary artery bypass graft procedure. The episode mentioned that on August 4, his assigned nurse asked William to watch over the patient while he went on his lunch break since he was recovering from it. When the nurse came back, he was shocked to hear the code coming from Christopher's room and discovered Christopher experiencing a neurological episode that was not fully understood.
After being deemed brain dead, the former soldier passed away on August 6. During the course of the months, a number of more patients—including Perry Frank, James Blanks, John Lafferty, James Sanders, and Ronald Clark—were mysteriously discovered dead, despite the fact that they had apparently made a full recovery after their individual operations. During this time, other patients also experienced injuries that may have been fatal. On the morning of January 25, 2018, the concerned hospital administration made the decision to launch their inquiry when Joseph Kalina, another patient, started displaying symptoms of the same issues.
At the show, Dr. Charles Crum, who works at Christus Trinity Mother Frances Hospital, described how his coworkers began to see an unsettling pattern in all the cases. In the moments before the patients' situations suddenly deteriorated, William was seen in the surveillance film entering the rooms of the patients recovering from heart operations, according to court affidavits. Dr. Kennith Layton, a Dallas-based diagnostic radiologist with expertise in neuroradiology, stated in court that he had examined the victims' brain scan images.
Dr. Layton claimed that Joseph Kalina, Ronald Clark, Christopher Greenaway, and John Lafferty all had identical airflow patterns in their brains that may have led to a stroke and even death. Also, according to court records, air in their vascular systems caused injuries to Gary Parker, Pamela Henderson, Rickie Glenn, James Wages, and Jesus Serrano. James Sanders experienced difficulties and passed away after receiving an intentional insulin injection, whereas Perry Frank and James Blanks died after having air intentionally injected into their venous systems. Pamela Henderson, 64, was left with poor vision and restricted movement.
Where Is William George Davis Today?
On January 25, 2018, the hospital administration quickly terminated William's job and notified the police after connecting him to all the potential events. Before detaining William in April 2018, Tyler Police Department investigators collaborated with hospital administrators and medical professionals to compile substantial evidence against him. He was charged with murder, five counts of aggravated assault with a deadly weapon, and capital murder.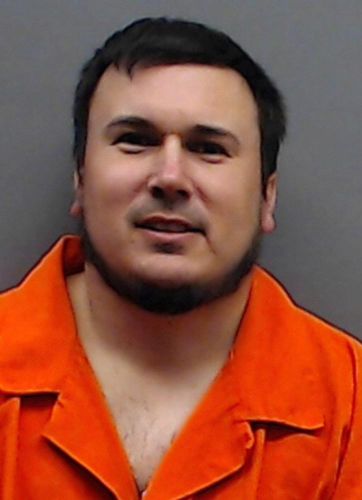 William's defence attorney contended at his trial in October 2021 that William was being used as a scapegoat and the patients' deaths or injuries were caused by the hospital's treatment methods or simple incompetence. William just so happened to be there when the incidents took place, the defence attorney said, and he is not to fault. William claimed that the heart surgeon for some of the patients who passed away, Dr. William Turner Jr., would lay blame for difficulties on other nurses.
The prosecution, despite using the same medical practises, denied those allegations and argued that the institution had not experienced any events of this nature since William was fired. The prosecution further stated that William enjoyed entering the chambers and blowing air into them. If you view the video on (Joseph) Kalina, you'll see that he waited and sat at the end of the hallway to observe those monitors. Because he liked it, that is.
William, who was 37 at the time, was found guilty on all four counts of capital murder for the deaths of John Lafferty, Ronald Clark, Christopher Greenway, and Joseph Kalina on October 19, 2021. The prosecutors used a taped phone call between William and his ex-wife from prison when he said "he wanted to prolong the I.C.U. stays of the patients so that he might collect overtime" while arguing for the death penalty. But even if it were true that he was aiming to make them sicker longer, the prosecution said, "You have to be the person who has no empathy to do that and then murder your patient and try again."
Jacob Putman, the district attorney for Smith County, stated, "I don't think he feels regret. He has no sense of regret or compassion for his victims. He cried only for himself during the phone call or in court. He received the death penalty on October 27, 2021, as the jury was unable to discover enough mitigating circumstances to prevent him from obtaining the death penalty. The 39-year-old is still on death row in the Allan B. Polunsky Unit in Polk County, Texas, according to official court records.
Being a binge-watcher himself, finding Content to write about comes naturally to Divesh. From Anime to Trending Netflix Series and Celebrity News, he covers every detail and always find the right sources for his research.