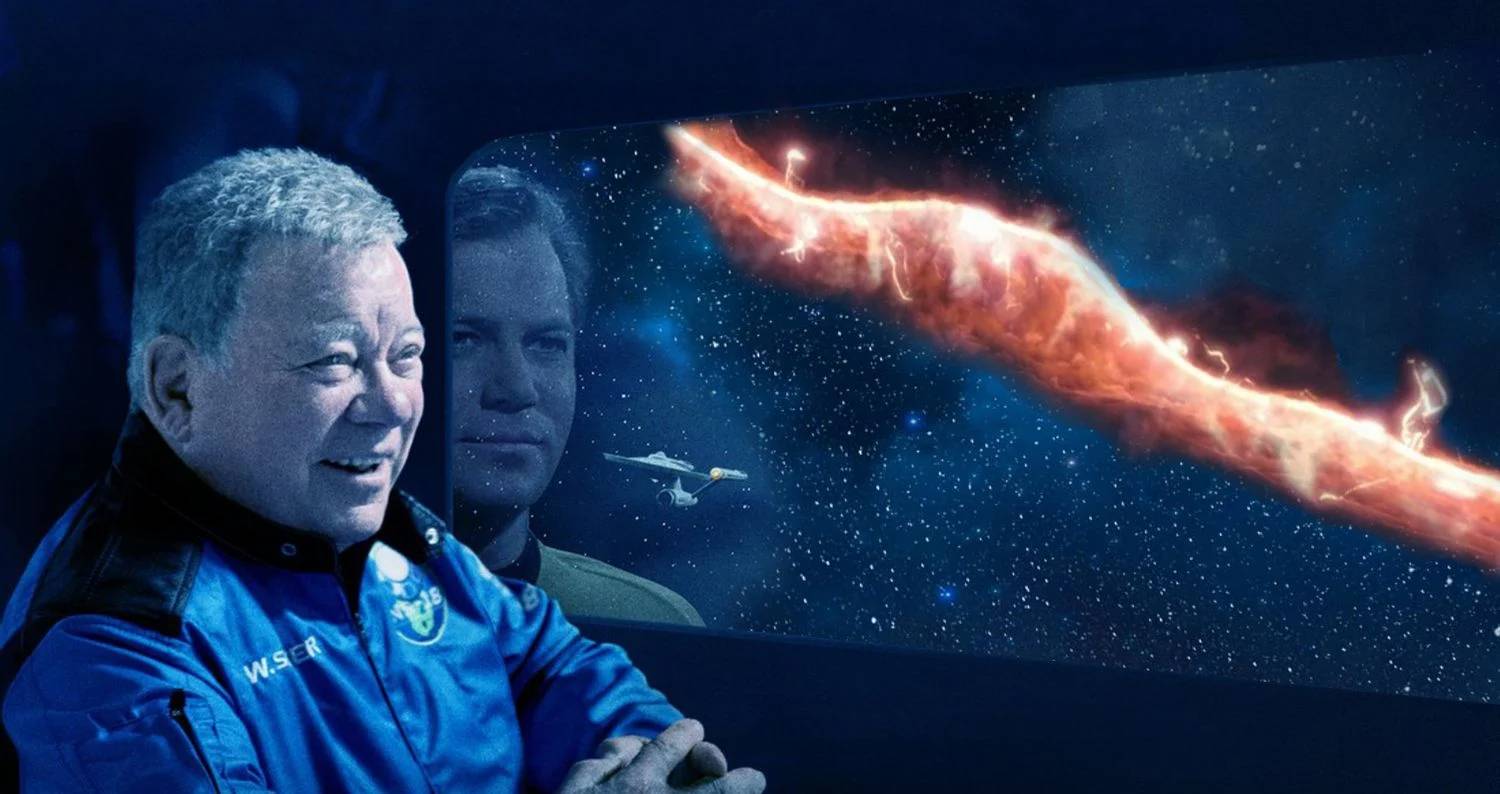 Here's How William Shatner Can Appear In The Next Star Trek Movie
Returning to Star Trek with William Shatner is a controversial notion for a variety of reasons. The outstanding actor, who is now in his nineties, is possibly one of the oldest celebrities who retains a level of relevance that is uncommon for someone his age. With the actor having technically become an astronaut and the oldest man to travel into space, it seems only natural that the authors of the fourth Kelvin film would find a means to bring him back. A final major Star Trek role for Shatner, similar to Leonard Nimoy's role as Spock Prime in the 2009 picture and his participation in the sequel, would undoubtedly be a profound addition to the film. With Vulcans surviving for almost two hundred years and Spock's death and resurrection being two important story arcs in earlier Trek films, Spock's persona is a bit more changeable.
Captain Kirk, on the other hand, was decisively murdered while assisting Captain Picard in defeating the evil Soran, played by Malcolm McDowell, in the 1994 film Star Trek: Generations. While this scene has caused controversy among fans over the years, it served as an excellent plot device in that film. Kirk was abducted by the Nexus, a mysterious energy ribbon that allows a person's life to be extended indefinitely within a loop of their happiest memories. Ironically, the identical plot premise appears in the 1996 Kids In The Hall film Brain Candy, in which scientists create a medicine that accomplishes the same goal. The Nexus, on the other hand, retains the body in Star Trek, allowing the character (at the time, Shatner was in his fifties) to avoid ageing between the movie's timelines.
If Kirk is to return, it will very certainly be through a combination of plot mechanics and cinematic technology. They'll probably find a method to make it work, whether it's through time travel, tapping into another realm, or using anti-aging procedures. While there is simply speculation about Kirk's return at this time, it does appear likely given all of the current circumstances. However, the return of George Takei, Walter Koenig, and Nichelle Nichols is also a possibility. With Anton Yelchin's untimely and terrible death, there may be a specific storyline that acknowledges his loss in a way that is appropriate for the Star Trek world.
Captain Kirk's Legacy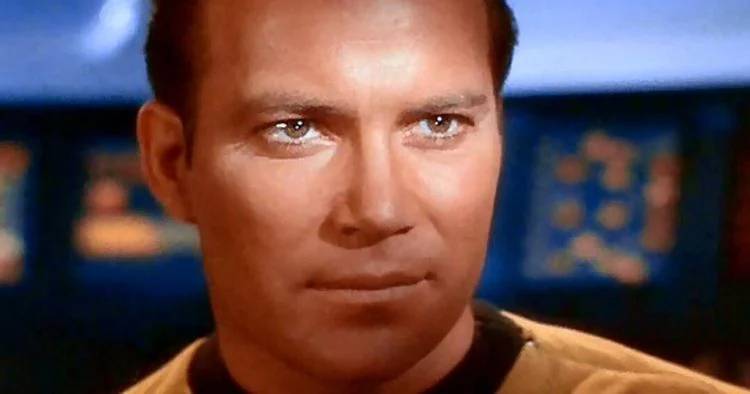 Shatner has expressed approval for the concept of a return, but insists that his appearance will be more than just a cameo. For viewers who first saw Star Trek on television in 1966, Kirk is undoubtedly the most iconic figure in the franchise. Some may argue, however, that it was Spock who had the greatest impact on audiences. Spock, Kirk, and Bones are frequently utilised as a metaphor for resolving ego and hierarchy conflicts. With Spock representing logic, Bones representing emotion, and Kirk balancing these two extremes to make the best possible decisions as captain, the three act as an excellent illustration for deconstructing a command structure. The original series' character interactions serve as a blueprint for all subsequent incarnations of the concept, of which there have been many.
With so many options, there is now a generation that may nominate Picard as the most iconic captain of the franchise. Nonetheless, William Shatner's portrayal of Captain Kirk will go down in history as one of the most powerful emblems of humanity's desire for space travel in a future free of prejudice and material goods. He is the epitome of Star Trek's effect and what the franchise symbolises to numerous generations. This was undoubtedly felt by everybody who witnessed his journey into space, further establishing William Shatner's and Star Trek's cultural significance.
The Human Condition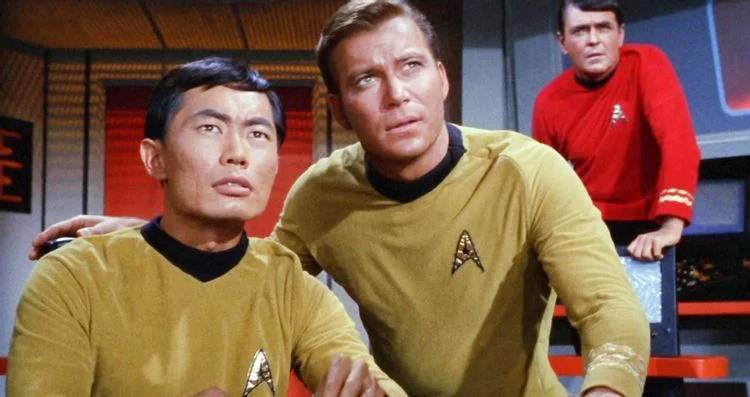 Unfortunately, the original Star Trek performers were trailed by a black cloud of alleged feuds and infighting, which is both disappointing and fascinating to learn more about. It contains exaggerations, outright lies, and exploitation, just like any other tabloid element of Hollywood, in order to elicit the public's base emotions and curious minds. George Takei, who, more than other Trek veterans, embraced the current social media zeitgeist, frequently brings these disagreements to light. Takei has a sharp eye for contentious issues and has amassed a sizable social media following. In order to keep the dopamine hits flowing, this can occasionally be accompanied by a certain sacrifice of one's values. Instigating debate, receiving likes, shares, and interaction can lead to press coverage and tabloid news. It's an addiction that most people struggle with, but when you add celebrity status to the mix, it can become a huge weight.
With Kirk's return to Star Trek, there may be a chance to explore these concerns through a science fiction plot device that personifies the unpleasant aspects of the human experience and what it all means in the face of death. Perhaps the greatest struggle of the human condition is to choose forgiveness, letting go, and a lack of conflict over hatred, grudges, and fighting. If Shatner could find a way to put his profound space voyage feelings into Star Trek, it would be uplifting for audiences. Shatner was moved to tears after the event, expressing his sentiments about the delicate nature of life on a small blue planet floating in space. While we don't know what Paramount has in mind, these themes might be a good fit for the upcoming picture and provide a relevant and fitting backdrop for Kirk's homecoming.