Season 3 of Yellowstone finished with one of the series' harshest episodes and one of the most devastating cliffhangers in recent television history. On nearly every level, from emotional anguish to political power shifts, the war against the Beck Brothers and the spectacular Season 2 conclusion had huge consequences for the Dutton family. That means there's a lot to remember before Season 4 begins.
Don't worry, we've got you covered with a full Yellowstone Season 3 summary, including everything you need to know about the new season from the first episode to the startling cliffhanger ending.
Here's the full Recap Video For Yellowstone Season 3 :
Jamie Learns His True Family History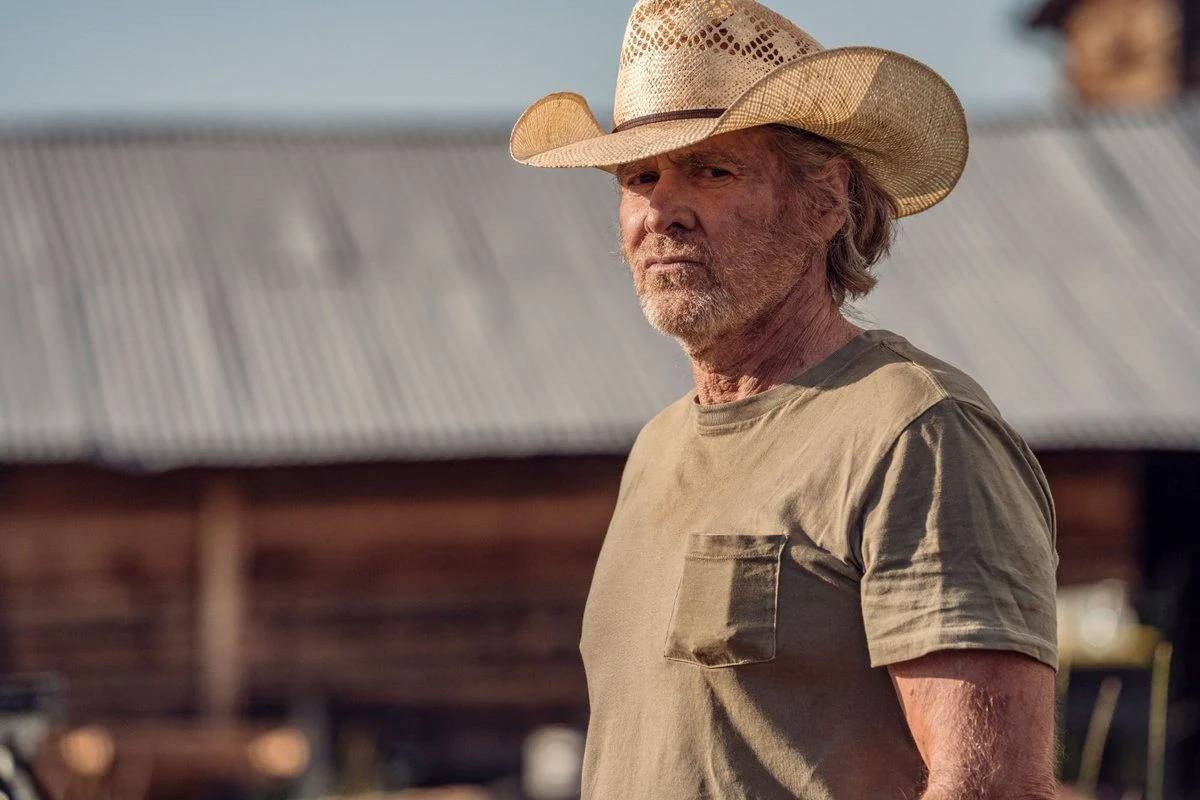 Concerning that… Jamie isn't John's biological son, as it turns out. Jamie must obtain a copy of his birth certificate in order to become Attorney General, and he discovers that he was adopted.
"I protected you, I guided you, I loved you, you can call me whatever you want, Jamie, but I will call you son, because I have earned the right, it is the hardest thing I have ever done," John told him when confronted. "You are a resourceful man so I am sure you can find him and you can look at his black fucking heart, his rotten soul. You can look into his eyes, Jamie and you get to choose. You can choose who you call father."
He learns that his "actual" father is a convicted killer who murdered his mother when he was a toddler after the encounter with John. Jamie tracks out his father, Garrett Randall (Will Patton), in order to hear the complete truth about his tragic origin: Garrett killed his wife because of her drug addiction while Jamie was only three months old. "Your mother sold her body for drugs, and I killed her for it," he says flatly.
Garrett also had some ominous advise for his estranged son, which appears to have had an effect. "The Yellowstone is an empire, not a ranch." "You steal empires," he tells Jamie. And where should Jamie's enterprise go from here?
"It's the simplest thing on earth. You kill the king."
John Turned Down "Generational Wealth" to Keep His Land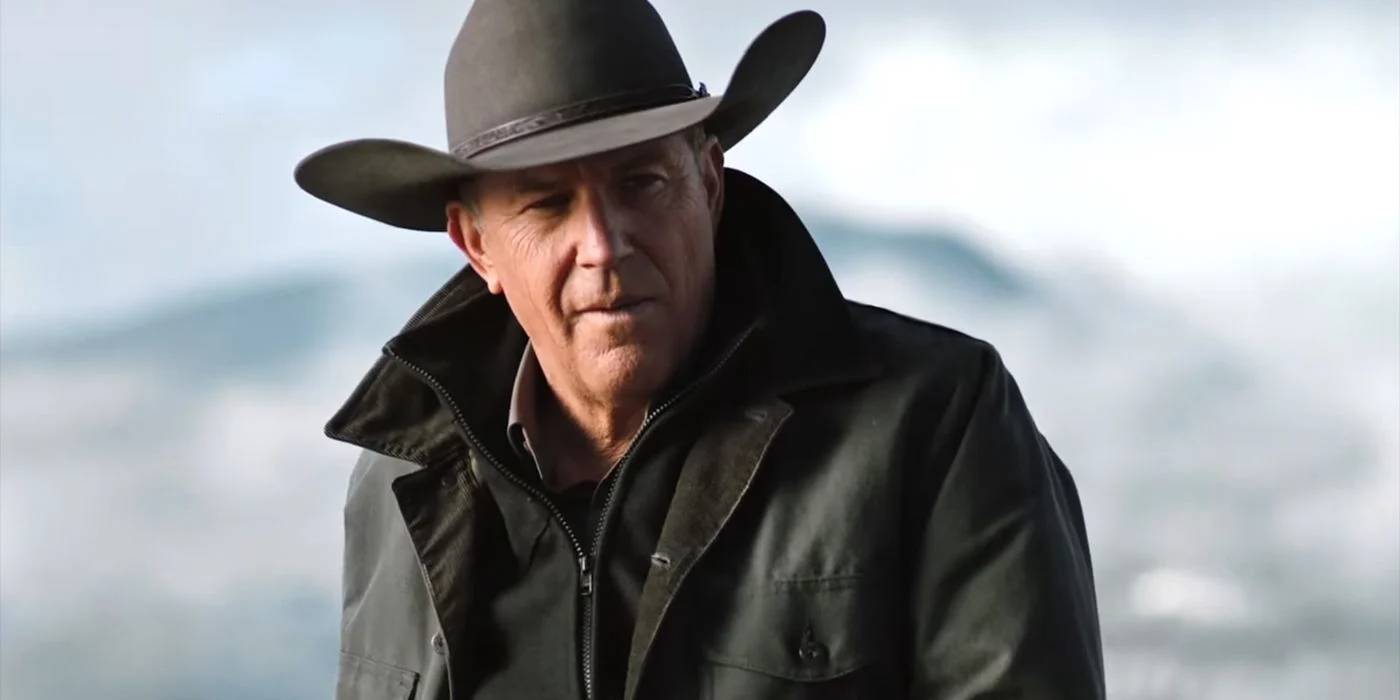 Beth comes to terms with the truth that her family's land is unsustainable in its current ownership state at some point during her struggle with Market Equities. The Duttons' land provides them with immense capital and local authority, but it also leaves them cash poor, as previous seasons have shown. "That land is not your family's inheritance," Rourke says flatly, "it is a relic that will continue to appreciate until you can no longer afford it," and Beth agrees.
She presents her father with the big deal and explains why he should accept it in great detail. The family can't afford to keep the land, and with well-funded firms and investors vying for it from all sides, it will gradually be chipped away until there's nothing left to support the family or their heritage. John recognizes the danger, and he believes his daughter, but he also made a pledge to his dying father many years ago, and he expresses his willingness to "rather lose it than break it."
Love Is In the Country Air

Season 3 of Yellowstone wasn't all scheming and bloodshed; it was also the most romantic season yet. As previously stated, Kayce and Monica's marriage is on the mend, but that is only the beginning.
After Rip (Cole Hauser) freed Beth from the Becks' assassins in Season 2 and told her he loved her, they are now truly committed. Knowing that he'll never ask John for her hand, she asks Rip to marry her instead, with her father's consent. He accepts, asks Lloyd to be his best man, and excavates his mother's grave to present Beth with her mother's ring. A romantic gesture befitting of a couple that spent their "first date" watching wolves devour a dead deer.
In other news, Teeter and Colby start dating, and Jimmy (Jefferson White), everyone's favorite ranch hand, finds love with Mia (Eden Brolin), a woman he meets at the rodeo after an accident leaves him with a fractured back. Jimmy's medical fees are paid and he promises to give up rodeo, but Mia is understandably upset by Jimmy's willingness to be branded and the Duttons' power over their employees. She presents Jimmy an option at the end: defy John and keep her, or stay off the horse and lose her.
Monica Draws First Blood

Kayce and Monica spent the first season on the reserve and the majority of the second season apart, but they can't get away from the Dutton family's terrible past. Monica was bound to get her hands filthy at some time now that they're back together and living on Yellowstone Ranch, but the biggest surprise was that her first "murder" had nothing to do with the Dutton family drama.
Rainwater forms a council to prevent violence against women on the reservation after the death of a young lady is discovered, and Monica is recruited to assist catch the culprit. She risks her own life to complete the mission, and the killer is eventually shot and killed by Mo (Mo Brings Plenty) during Monica's attack. While the operation makes Monica nervous, it also draws Monica and Kayce closer together.
The Big Cl iffhanger(s)

Season 3 finished with a boom – or rather, several bangs – and left the fates of four crucial characters in doubt.
Jimmy is up first. He seeks a quiet spot on the ranch to practice getting back on the horse after his chat with Mia, only to be forcefully pushed off. Jimmy is last seen asleep in the dirt, with no one present to assist him.
Then things go really rough: three Dutton power figures are attacked at the same moment, ostensibly simultaneously.
When Beth's helper opens a mysterious box, she is bombarded. Beth's assistant, like Jason before her, is undoubtedly dead, but we have no idea if Beth survived the explosion or how seriously damaged she was if she did.
At the same time, Kayce's office is attacked by many gunmen, and the last time we see him, he's overturning his desk to take cover and fire back, while Monica panics on the other line.
John, on the other hand, pulls over to the side of the road to assist a mother and her little boy with a flat tire. When a suspicious van approaches and someone asks whether he's John Dutton, the back doors fly open and a gunman shoots fire, killing both John and the Mother. We last see John on the side of the road, conscious but bleeding, and when he pulls out his phone to make a call, he discovers it has been damaged by a bullet.
The Dutton Brand Is Strong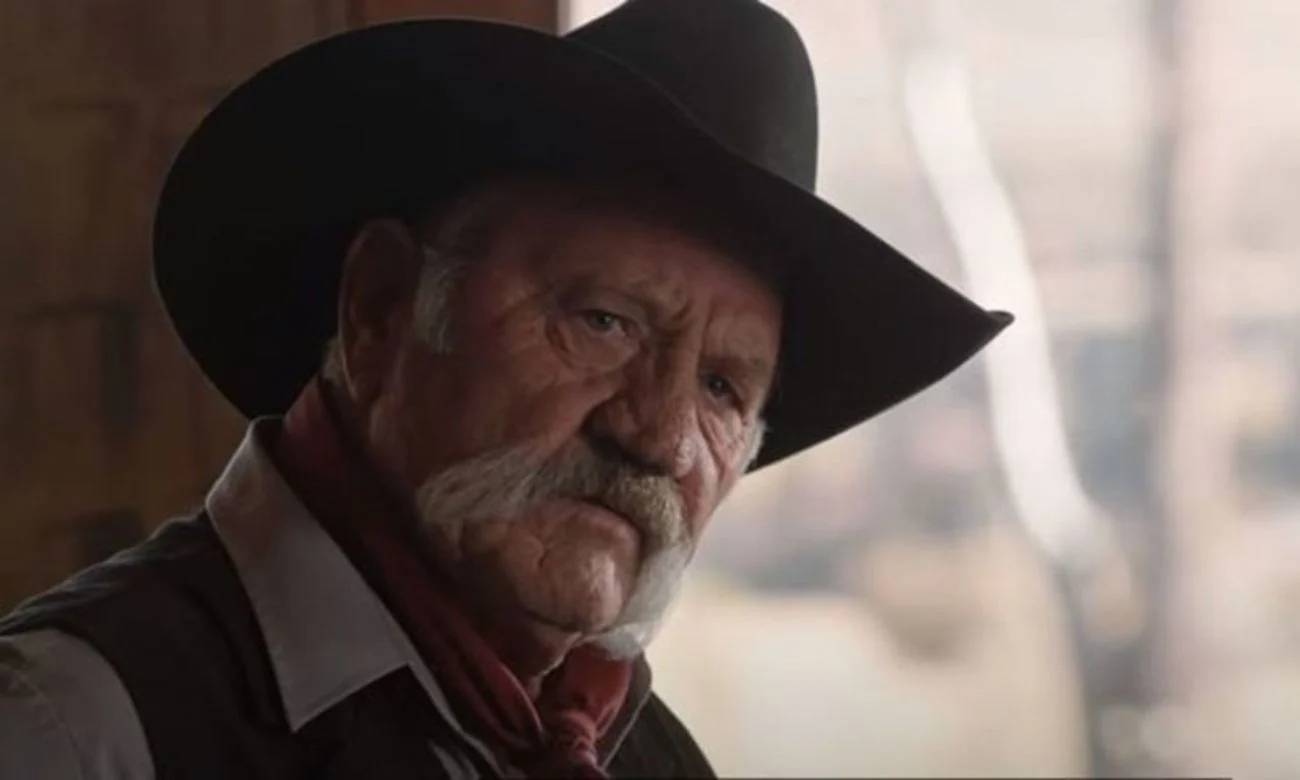 When it comes to violence pulling people together, we get another key piece of the picture in the form of the Dutton tradition of branding their most devoted Bunkhouse crew. Rourke hires two men to irritate John Dutton, which leads to an attack on Teeter (Jennifer Landon) and Colby, two new employees on the ranch (Denim Richards). Simultaneously, Rip and Lloyd (Forrie Smith) run across Walker (Ryan Bingham) in a pub, which is an unwanted surprise considering Kayce was meant to kill him in Season 2. They drag him back to the ranch.
In reaction to the attack, John instructs Rip to "take 'em to the train station" (Dutton-speak for "murder them"), and the Bunkhousers set up a trap to complete the task. Wade Morrow (Boots Southerland), one of the men, has the characteristic Dutton brand and has definitely betrayed John at some point. Walker removes the brand from Morrow's chest before hanging him to regain the family's faith. "Y'all wanted retribution, there's a price to pay for revenge," Rip says after the execution, and several of the Bunkhouse crew, including Teeter and Colby, take the brand that night.
The Fallout from Season 2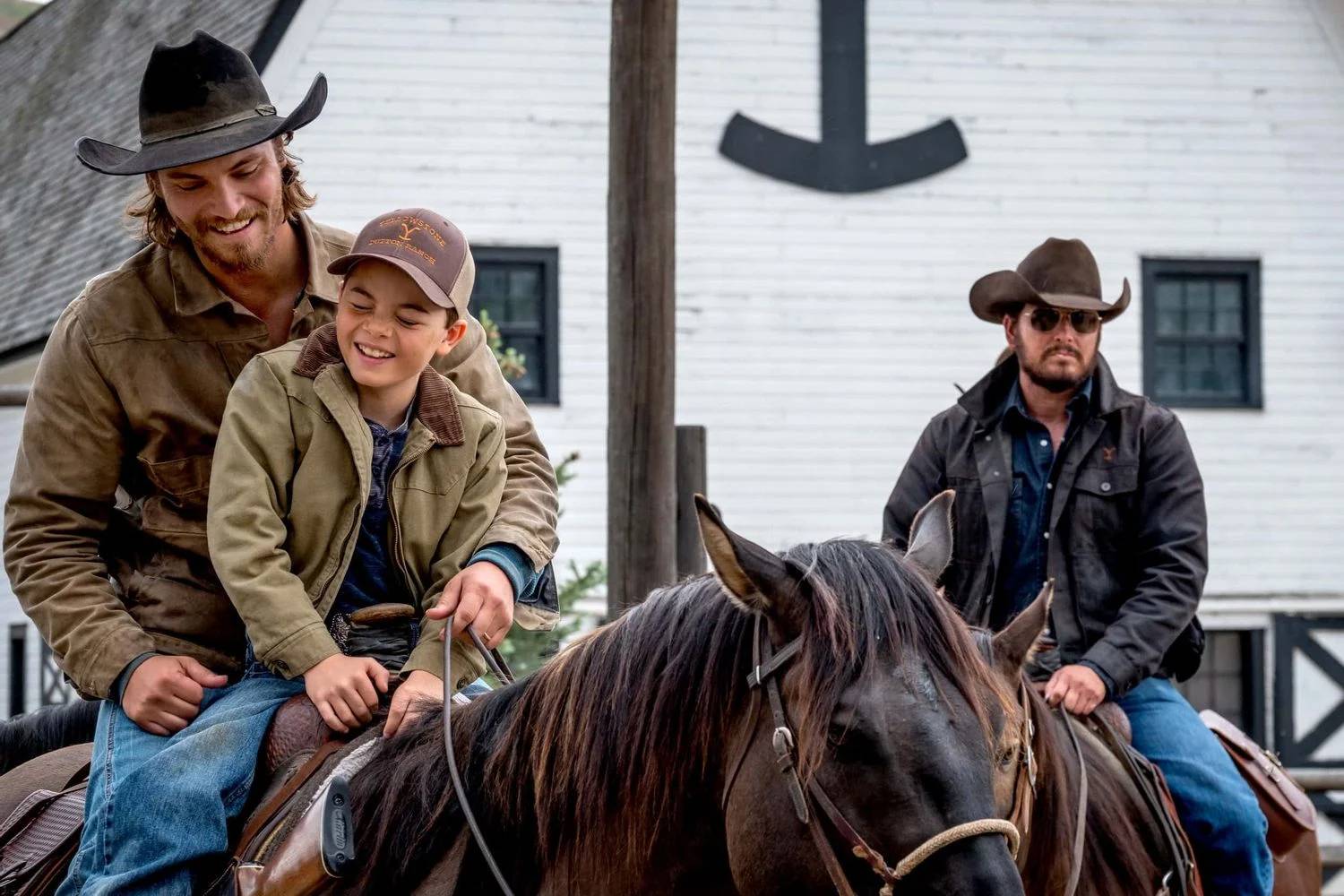 Tate (Brecken Merrill), Kayce (Luke Grimes) and Monica's (Kelsey Asbille) son, is having nightmares after his kidnapping at the start of Season 3. Monica hopes that now that they're back on the ranch, spending more time keeping active with John (Kevin Costner) would help him heal. Tate's quality time with his grandfather night not only helps him recover from his tragedy, but it also allows Kayce and Monica to reconcile and rekindle their strained relationship.
In terms of politics, John is the one who has to deal with the aftermath from the high-profile shootout that brought Tate home. With six people dead and an evident personal conflict because it was his grandson who was kidnapped, John must resign as Livestock Commissioner, lest Tate's rescue be seen as a "gross misuse of power" with no repercussions.
However, the effects are minor because the post is readily retained by the Dutton family. Jamie (Wes Bentley) takes over as the new Livestock Commissioner at first, but when he is appointed to interim Attorney General for the state, Kayce grudgingly agrees to take up the role, which he finds he enjoys.
The New Threat in Town

Although the Duttons defeated the Beck Brothers without suffering severe fatalities, not everyone was so fortunate. In the Season 2 conclusion, Dan Jenkins (Danny Huston), a California investor and former Dutton foe turned reluctant ally, was killed, creating a power vacuum for new rivals to fill. And they do so quickly.
Market Equities, a new big-money shady enterprise, has set its sights on the Duttons' property. Market Equities acquires Jenkins' estate and assigns Rourke (Josh Holloway) the task of negotiating with the Duttons – or evicting them, whichever comes first. This pits him and the company against Beth (Kelly Reilly), who not only shorts their stock and loses billions of dollars for their investors, but also loses her job when Market Equities takes out Schwartz & Meyer and dismisses her.
Market Equities is larger, badder, and more ambitious than Jenkins: they don't simply want the land; they want to build an airport and completely alter it. "Why dream about developing golf courses when you might be building cities?" says Rourke.
Market Equities, on the other hand, is at odds with Broken Rock Reservation and its head Thomas Rainwater (Gil Birmingham). Rainwater was originally John Dutton's greatest local foe, plotting to reclaim Dutton's land for his tribe, but they banded together against the Becks and, for the most part, against Market Equities. Angela Blue Thunder (Q'orianka Kilcher), Rainwater's "merciless" heavy hitter, joins him in taking down Rourke. But she eventually perceives the Duttons as enemies of her people, and they could pose a serious threat.
We Finally Know Why Beth Hates Jamie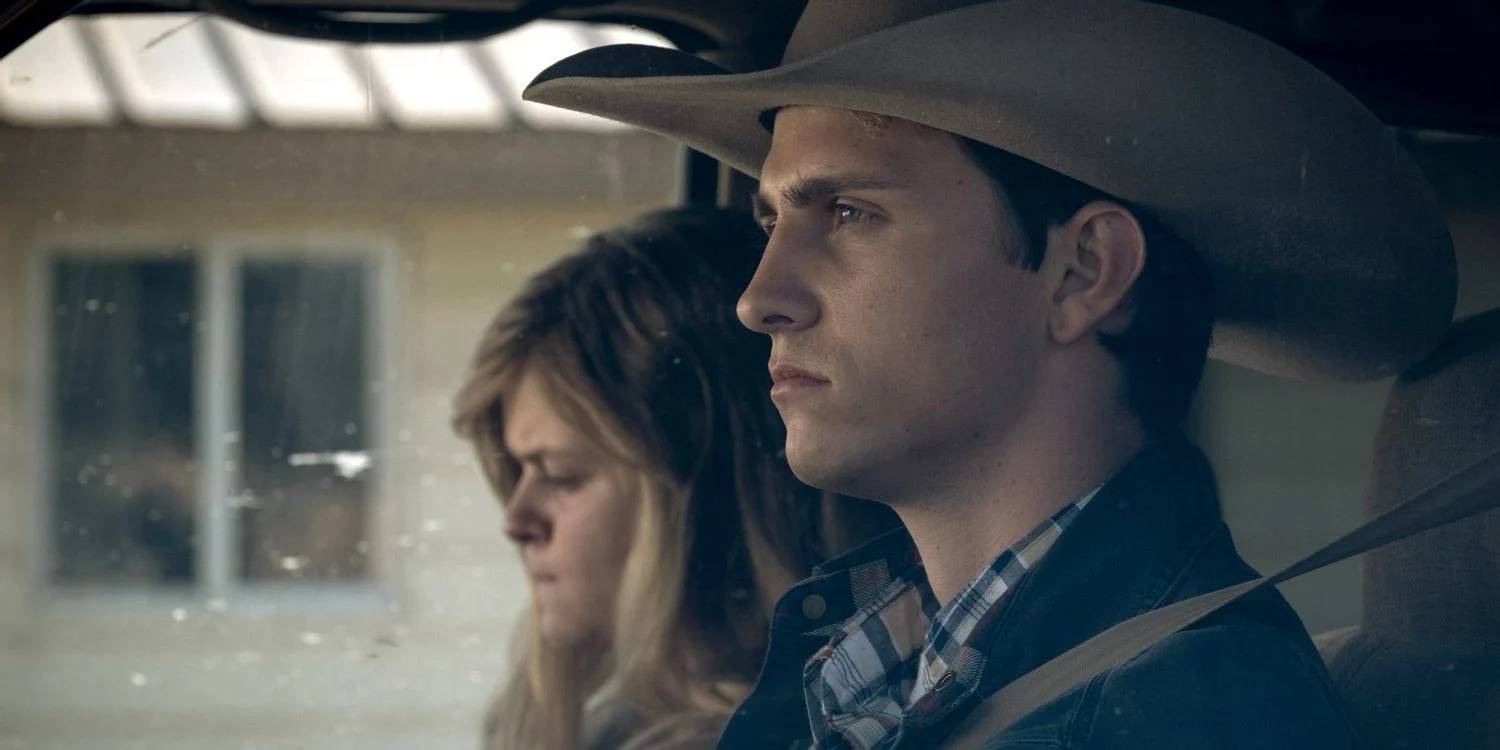 Beth's hatred for her brother Jamie has always been obvious, but after Season 3, we finally understand why. And, guess what? That's fine, Beth.
In flashbacks, Beth sought Jamie's assistance when she became pregnant as a teenager and desired an abortion. He did, but in order to keep her secret, he transported her to a small clinic with horrifying policies: abortions at that clinic involve mandatory hysterectomy sterilization. Jamie was fully aware of the expense, but he kept it a secret from Beth, effectively subjecting her to the horrors of forced sterilization.
When John learns about what Jamie did to Beth, he is enraged and heartbroken, further dividing him from his son.
Who lives, who dies, and who is to blame? Was it Market Equities or Jamie who tried to "murder the king"? Or might it be someone else entirely? That brings the season to a close, leaving us with a slew of questions to be answered in Season 4, but the wait is almost over.
Our Team DCS includes 5 different writers proficient in English and research based Content Writing. We allow them and encourage them to follow the Entertainment news all day long. Our posts, listicles and even the exclusives are a result of their hard work.