NBA YoungBoy has certainly been a busy lad when it comes to having kids.
Even though the rapper is only 22 years old, he already has a sizable family.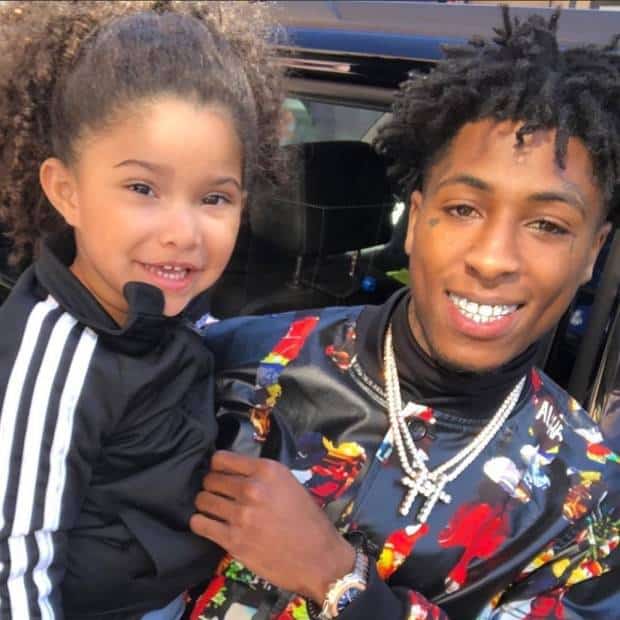 Who are NBA YoungBoy's baby mamas?
Nisha
In 2016, Nisha and Nisha YoungBoy, whose actual name is Kentrell DeSean Gaulden, were romantically involved.
They welcomed their son the same year.
The young couple named their first child Kayden, also known as Draco, and it was YoungBoy's first child.
In June 2020, the couple gave birth to a daughter they named Armani.
Starr Dejanee
YoungBoy and Starr Dejanee, a former couple, are thought to have had two children together.
In the summer of 2018, it was discovered that Starr had misled him, and a DNA test revealed that Kamron, also known as Baby K, is not indeed YoungBoy's child.
The rapper, though, pledged to nurture this child as his own.
His second-oldest child and the biological child he shares with Starr is Kamiri.
Niya
The rapper had a one-night relationship with Nia.
YoungBoy requested that she submit to a paternity test when she revealed that she was pregnant.
It demonstrated that he was Tay's biological father.
Jania Bania

With more than 2.7 million followers, Jania is a prominent figure on social media.
They broke up in the middle of 2018 after dating YoungBoy in 2017.
In 2019, she gave birth to their son Kacey.
Kaylyn Marie Long

YoungBoy and Kaylyn were supposed to have a daughter.
She claimed she was pregnant in December 2019 after a brief relationship.
She was said to have given birth to a girl named Kind in the summer of 2020, but it was later discovered that she had miscarried.
Drea Symone
In November 2020, Drea Symone Reports indicated that she had given birth to her second kid with YoungBoy.
On November 26, she gave birth to a daughter named Kodi Capri.
Although she frequently posts pictures of her older daughter, Kens, on Instagram, it is unknown if NBA YoungBoy is the father of Kens.
Yaya Mayweather
According to her Instagram profile, Yaya and YoungBoy welcomed their baby boy on January 9, 2021.
She uploaded a sweet picture of her son's foot with Mama's Hand by Queen Naija playing in the background.
Prior to the birth of their son, Kentrell Jr., the couple had split.
Floyd Mayweather's daughter Yaya is a renowned boxing champion.
Fiancée Jazlyn Mychelle
Houston, Texas native Jazlyn Mychelle is a social media sensation.
YoungBoy and Mychelle are rumoured to be engaged, and the two already have a child; their second child was born on September 28, 2022.
The rapper posted a photo of himself feeding his newborn kid on Instagram along with the comment, "We got left today for a bit but it's cool' Top #newborn," to mark the birth of his son.
How many children does NBA YoungBoy have?
Given that he is currently the father of nine children, YoungBoy has undoubtedly been busy.
In September 2022, the rapper gave birth to his second child with Mychelle and ninth child overall.
His tenth child is reportedly on the way.
Being a binge-watcher himself, finding Content to write about comes naturally to Divesh. From Anime to Trending Netflix Series and Celebrity News, he covers every detail and always find the right sources for his research.