The mysterious murder of 28-year-old Swedish woman Anni Dewani in Khayelitsha, South Africa, in November 2010 is the subject of the Investigation Discovery programme "Anni: The Honeymoon Murder." The conspirators were apprehended by the police without delay, and they were all given amnesty or sentenced to prison terms in exchange for their cooperation in testifying against other conspirators in future court processes. We have all the information you need if you're curious about the case's minute specifics. So let's get started, shall we?
Who Are Zola Tongo, Xolile Mngeni, And Mziwamadoda Qwabe?
On November 14, 2010, the body of 28-year-old Anni Dewani was discovered by the Cape Town police in an abandoned grey Volkswagen Sharan minivan. The police then started looking for the murderer or murderers. Upon examining the minivan beside a field clogged with weeds in Khayelitsha, a township, the forensic experts found a thumbprint and a fingerprint on the left fender. After putting the forensic evidence through their nationwide database, they were able to link it to 26-year-old jobless labourer Xolile Mngeni.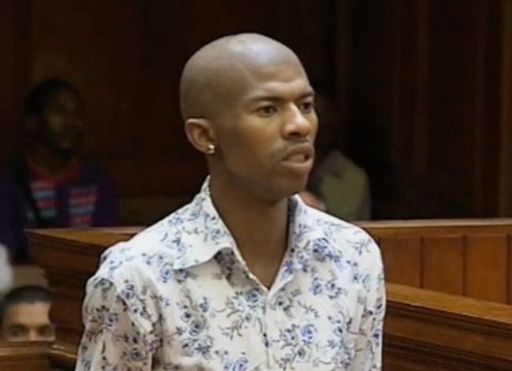 According to BBC Police sources, Xolile Mngeni was detained in 2005 on suspicion of killing a man after a pub brawl. The national police database still contained his fingerprints even though the charges were eventually withdrawn. In Khayelitsha, Xolile shared a neat albeit impoverished neighbourhood with his elder brother, Lwando Mngeni, and his grandmother. When they were little, they lost their mother, and they briefly resided in Gugulethu with their biological father. However, because their father had remarried and established a new family, the boys were sent to live with their grandma.
Lwando said, "I don't believe it," in response to the question of whether he thought his younger brother might be a murderer. It seems impossible to me. The entire community was taken aback. They thought he was a kind man who would never act in such a way. A few hundred yards from where Anni's body was discovered, in his grandmother's modest Khayelitsha home, the police apprehended Xolile, a scrawny man with a gold ring in his right ear. After a crazy night of partying, he was asleep when the cops woke him up, read him his rights, and took him into custody.
Court documents stated that during the search of the shack, the officers discovered a cell phone stuck between the bed frame and mattress. Xolile identified the owner of the mobile to the police as Zola Robert Tongo, the taxi driver who took Anni Dewani and her husband, Shrien Dewani, about Cape Town. Zola was a genial, round-faced, stocky man who had worked as a construction inspector and insurance adviser in the past. Recently, the 31-year-old had made the switch to a full-time job as a limousine driver for a tour company in Cape Town.
But providing for his wife, their five children, his 14-year-old sister, and his mother—a cleaning lady—had become an overwhelming financial burden. In order to make ends meet, he had begun freelancing with the company minivan in his leisure time, which brought him to the airport on November 12, 2010. In a filmed confession, Xolile admitted to the South African Police Service that he had taken part in a kidnapping, armed robbery, and hijacking.
He said that Anni Dewani was shot by Mziwamadoda Lennox Qwabe when she was battling for her handbag, and he accepted Shrien and Anni Dewani as victims. Lwando stated that he, his brother, and Mziwamadoda had been friends for a very long time. He continued, "Qwabe, Xolile, and I were all together, playing music at some parties." You would constantly go to Qwabe if you needed music for a function and you didn't have any. Everything was on his laptop, R&B, ballads, house music. However, I was unaware that he was a criminal.
Where Are Zola Tongo, Xolile Mngeni, And Mziwamadoda Qwabe Now?
On November 18, according to information provided by a trustworthy informant, Mziwamadoda was found. He acknowledged his role and divulged more information, naming Monde Mbolombo, a hotel receptionist, as one of the other conspirators. Concurrently with Anni's memorial service in London on November 20, a warrant was issued for the third suspect, Zola, who turned himself in to the authorities that same day with his attorney in tow.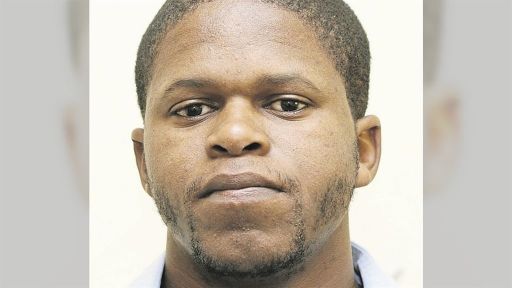 Mziwamadoda and Zola received reduced terms under Section 105A of the Criminal Procedure Act in exchange for their guilty pleas and promises to provide truthful testimony against Shrien Dewani and in any related criminal cases. On December 7, 2010, Zola filed a guilty plea, acknowledging that she had kidnapped, murdered, and robbed Anni with an armed weapon and saying that Shrien Dewani had asked her to do so. He is currently incarcerated at Malmesbury Prison after receiving an 18-year sentence.
At the pre-trial hearing on February 18, 2011, Mziwamadoda's attorney contended that his client was incapable of having a fair trial. The defence attorney further claimed that the defendant had been beaten with a torch while under duress from the police to sign a statement. Qwabe was sentenced to 25 years in jail in accordance with his Section 105A agreement, which was conditioned on his truthful testimony in any subsequent judicial procedures pertaining to the matter. His prison records indicate that he will be eligible for parole in 2027.
In 2011, the attorney representing Xolile asserted that his client had been smothered with a plastic bag prior to signing a statement acknowledging his involvement in the murder. In June 2011, he had to have brain surgery to remove a tumour, which postponed his trial. In his 2012 trial, Xolile entered a not guilty plea despite having confessed on camera to his role in Anni's kidnapping and robbery. He denied being at the crime site and offered an alibi. The judge decided that Xolile's confession was admissible despite his attorney's claims that it was forced.
On November 19, 2012, Xolile was found guilty of murder and given a life sentence. Mziwamadoda and Monde's version of events, which identified Xolile as the gunman and described the crime as a contract killing, was accepted by the court. These conclusions were later overturned in Shrien's 2014 trial, nevertheless, as a result of faulty forensic evidence and both of the state's principal witnesses' perjury. On October 18, 2014, Xolile passed away while incarcerated at the Goodwood Centre of Excellence. He was diagnosed with a brain tumour and was given a terminal illness, but his medical parole application was denied.