An interesting reality programme called "24 To Life" centres on a number of offenders who have been found guilty of non-violent crimes. Even the most resilient people can be terrified by the prospect of spending years behind bars, yet the show follows each prisoner during their final 24 hours of freedom. In addition, before turning themselves in to the authorities, some criminals ask their victims' pardon, while others try to spend as much time as possible with their loved ones. However, some of the prisoners even question whether things will stay the same once they are released from prison due to the ongoing danger of change. With the cameras now gone away, let's find out where the cast is right now. Season 2 of "24 To Life" introduced us to a number of interesting characters.
Where Is Stephanie Martin Now?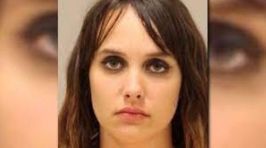 Stephanie Martin, a native of Holland, Michigan, ran afoul of the law after being detained for planning to sex traffic two juveniles. Anthony Wilson-Lackey, Stephanie's partner, recruited the young people, and Stephanie assisted them in making hotel reservations and even shared the web posts that promoted their services. Stephanie was therefore presented in court, entered a plea of guilty to one count of conspiracy to commit a crime, and in 2016 was given a sentence of four years in prison and two years of supervised release. Stephanie is currently residing in Holland, Michigan, and is in a loving relationship, even though we can confirm that she was freed after serving her entire sentence.
Where Is Dr. Tressie Duffy Now?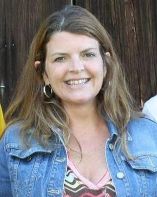 When Dr. Tressie Duffy was charged with encouraging the unlawful distribution of oxycodone, she found herself in legal peril. According to reports, Tressie frequently left blank prescription forms that her coworkers would fill out when she wasn't in the office. Then, Tressie made a tidy side income by selling these prescriptions to the highest bidder. But after being apprehended, she admitted guilt to seven offences related to the illicit trafficking of oxycodone and was given a year and a day in prison in 2016. Despite the fact that the charge resulted in Tressie losing her medical licence, she was later let go and is now living a lovely life with her kids.
Where Is James Ainsworth Now?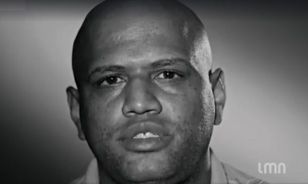 James Ainsworth was a very successful businessman, but things started to go south when he was arrested for submitting false federal income tax returns and for identity theft in connection with the first accusation. As the refunds were being put in a bank account that belonged to James and his mother, the authorities also discovered that James was syphoning off the money. James was finally given a 32-month prison term in September 2016, and the judge also ordered him to pay $95,935 in restitution expenses. James was subsequently let out of jail, but it's still unclear where he is right now.
Where Is Candace Gonzales Now?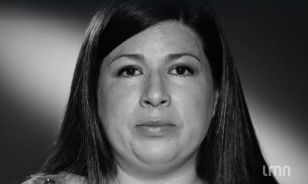 Candace first ran into legal difficulty in 2015, when she entered a guilty plea to one count of bank fraud, one count of mail fraud, and one count of wire fraud. She was then given a four-year prison sentence in 2016, which shattered her connection with each of her four daughters. Additionally, despite the fact that the show concentrates on the difficulties Candance encounters every day, she has since been released and is now leading a calm life in California.
Where Is Benjamin Cunha Now?'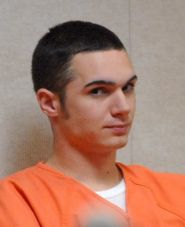 Firefighter Benjamin Cunha, often known as Ben, was detained for the second time on wildland fire arson charges in 2016 after having confessed to igniting many forest fires between August 2005 and September 2007. Benjamin was found guilty of the same crime and given a five-year prison term and $246,862 in restitution fines in 2016. He does, however, currently reside in California and appears to be pleased with his daily life.
Where Is Elisha Nicole Araiza Now?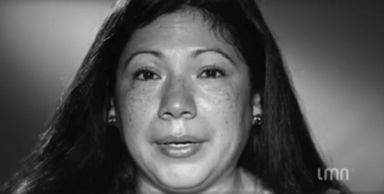 Elisha Nicole Araiza was seized and imprisoned in 2016 after being caught stealing about $213,000 from Bank of America. She was also ordered to pay $213,090 in restitution fees and given a 21-month sentence in federal prison without the possibility of parole after being found guilty in the same year. Elisha was given release in 2018, according to the most recent prison records, and she now appears to live with her family in Kansas City, Missouri.
Where Is Erika Alvarez Now?
When she was associated with a money laundering scheme in 2016, Erika Alvarez came to the attention of the police. Erika made every effort to flee the criminal underworld, but she was eventually apprehended and given a 48-month prison term, followed by three years of supervised release. However, Erika has currently established a quiet life for herself in Texas after receiving her freedom after serving her term.
Where Is Lillian Marquez Now?
In 2016, Lillian Marquez was found guilty of one count of conspiracy to commit mortgage fraud and received a sentence of three years and one month in prison. According to the programme, this conviction destroyed her relationship with her family and put an end to her daughter's ambition to become a lawyer. But after finishing her entire sentence and obtaining her freedom, Lilliam went back to live with her family in Stockton, California.
Where Is Junipher Sayers Now?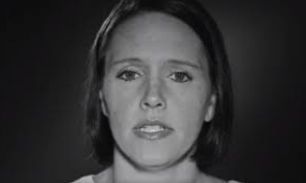 It's interesting to note that Junipher Sayers was employed by Legacy Education Alliance as an accounts payable clerk at the time she stole a sizable sum of money from her company. As a result, when she was finally brought before the court in 2016, Junipher pleaded guilty to just one count of wire fraud, earning herself a three-year term in a federal prison. Additionally, the court ordered her to forfeit $1,132,160 to the United States and pay $1,132,160 to her employer. However, as of the writing, Junipher had been freed from prison, and now she lives happily in Cape Coral, Florida, with her husband and little child.
Where Is Tina Kimbrough Now?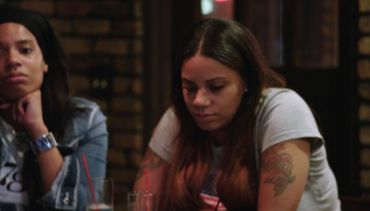 After being suspected of overbilling Medicaid, Tina Kimbrough, the co-owner of a medical transport business, entered a guilty plea to three counts of conspiracy, mail fraud, and making false statements in June 2015. As a result, the judge instructed her to pay a hefty $4 million restitution charge and sentenced her to 30 months in federal prison. However, Tina was later let out of jail and, based on appearances, is now residing in Berwyn, Illinois.
Where Is John Bills Now?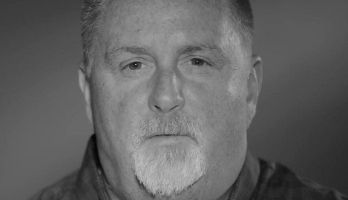 The city of Chicago learned in January 2016 that longstanding employee John Bills had accepted about $2 million to award Redflex the city's red light camera contract. When the city official was found guilty of his crime, the judge sentenced him to ten years in jail and ordered him to pay $2 million in compensation. John was allegedly released on parole in June 2023, according to prison records, but his parolee status forbids him from leaving the state of Illinois.
Our Team DCS includes 5 different writers proficient in English and research based Content Writing. We allow them and encourage them to follow the Entertainment news all day long. Our posts, listicles and even the exclusives are a result of their hard work.