Alice, Darling is a 2022 psychological thriller drama film that explores the significance of a strong support system for persons enduring abuse in their relationship. It is directed by first-time director Mary Nighy from a scenario by Alanna Francis. Alice (Anna Kendrick), the centre of the story, appears to be leading a conventional metropolitan life at the beginning of the movie. But it becomes more and more obvious that her lover Simon (Charlie Carrick) is mistreating her psychologically. Her problems also become apparent to Tess (Kaniehtiio Horn) and Sophie (Wunmi Mosaku), her two closest friends, while she travels on vacation. Here is all the information you could need to know on "Alice, Darling's" conclusion. Spoilers follow.
Alice, Darling Plot Synopsis
A brief flashforward appears at the start of the movie. Alice can be seen swimming underwater, and she seems content. The narrative then returns to the present, where anxiety, doubt, and worry have taken the place of enjoyment. She is out with her friends for a rare get-together, and they talk about going on a trip "up north" to celebrate Tess' 30th birthday. There is a cottage there that belongs to Sophie's parents, and she guarantees that they won't show up without warning. Alice informs her companions that she will think over the vacation plans before departing early and shows a visible wince whenever she receives a message from Simon.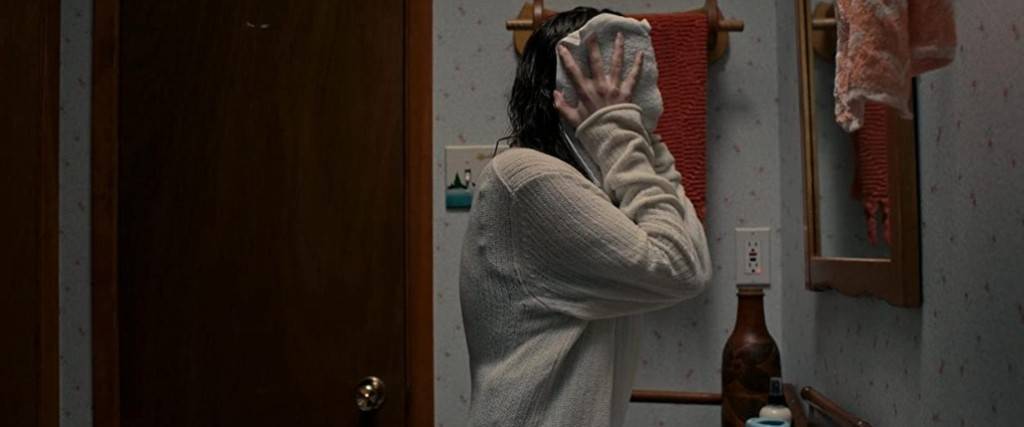 Simon doesn't physically harm Alice, but he dominates practically every area of her life. As a result, the two of them have developed a co-dependent relationship in which Simon is in power at all times. He has made it clear to Alice that she cannot travel with her pals. She eventually musters up the guts to deceive Simon and convince him that she needs to travel to Minneapolis for work. At first, Simon doesn't give it much thought, and Alice departs for her trip. Her pals become aware that Alice is not okay while they are on vacation.
In addition to the main story, there is a side story about Andrea Evans, a local girl who has gone missing. Alice and her pals discover about the girl's disappearance after getting to the cabin, and at one point, Alice joins the team searching for her. Andrea's abduction serves as a symbol for Alice's own relationship problems with Simon and the potential outcomes if she doesn't end it.
Alice, Darling Ending: Does Alice Leave Simon?
The relationship between Simon and Alice is clearly toxic for the latter, and she begins to lose her sense of self-worth early on in the movie. In order to boost his self-confidence, Simon, a successful artist, comes to Alice when he has concerns about his future and abilities. He does this by taking advantage of their unbalanced dynamic. In exchange, he appears to enjoy degrading her both covertly and overtly, fully aware of the psychological repercussions it has. Alice has frequently questioned whether he had the ability to read minds due to his total power over her. And that makes reference to another facet of Simon's character, which is that he is clever and cunning.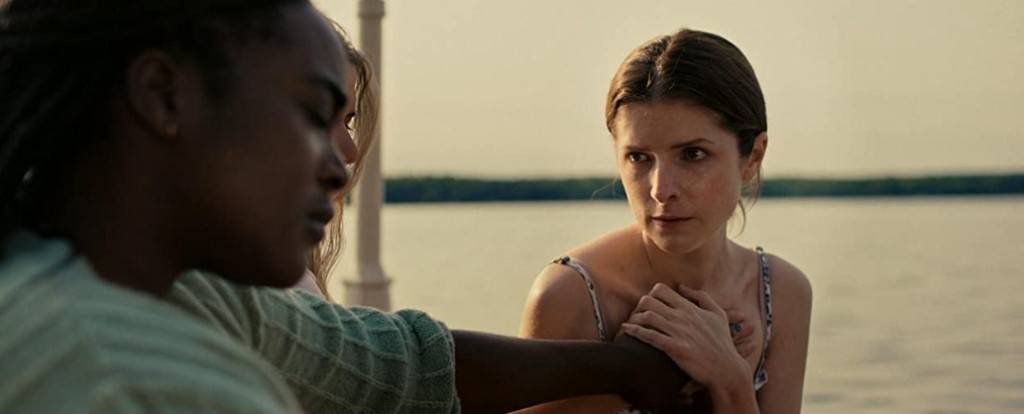 Simon is aware that Alice's bond with Sophie and Tess is her main pillar of courage and resiliency. In an effort to separate her from them, he carefully shapes Alice's actions such that she engages in conflict with the other two girls. Because of this, confrontations between Tess and Alice over the trip frequently turn into Alice criticising Tess for not being as successful an artist as Simon and for not knowing where her life is going. Although Alice gets along with Sophie better than Tess, probably because Tess is more bluntly honest and outspoken, Sophie is nevertheless vulnerable to Alice's attacks, which the latter unintentionally commits.
Sophie acknowledges to her friend that Alice has an eating condition as a result of Simon. To disprove her, Alice stuffs a mouthful of blueberries. She then spits the blueberries out before speaking to Simon after getting a call from him. After some time, she finally breaks Simon's conditioning by telling her friends the truth.
After that, Alice's situation improves. She reverts to her previous self prior to meeting Simon. As she begins to feel like herself again, Alice ignores Simon's persistent calls and concentrates on her trip with her friends. She lets herself be for the first time in a long time without the restrictions Simon had set on her thinking. Her friends' influence on her life enables their relationship to evolve in turn.
After some time passes without hearing from her, Simon unexpectedly shows up and forces Alice to leave with him. She appears to have relapsed as a result of Simon's presence. Her pals are initially shocked as they see her leave. However, they resolve to save their friend after realising that what Alice is doing may not be of her own free will. When Sophie and Tess overtake Alice and Simon, Sophie rams her vehicle into Simon's car, shattering the back window. This appears to undermine Simon's authority over Alice as well. Alice exits the vehicle and stubbornly refuses Simon's request for her to come back inside the vehicle. To act as a physical barrier separating Alice and Simon, Tess stands in their way. Simon says sarcastically, "Give it a week, then take out all of Sophie's bags from his car before departing," realising he has lost Alice.
The movie's conclusion scene makes a reference to the flashforward that we saw earlier. After paddling her longboard to the centre of the lake, Alice plunges in. She is content and joyful as she gazes up at the water's surface. She emerges from the water and starts to breathe, which is a metaphor for Alice letting go of her bond with Simon.
What Happened to Andrea Evans??
The subplot with Andrea highlights some of the movie's major themes while complicating the story of "Alice, Darling." Alice learns of Andrea's disappearance from two police officers shortly after getting to the cabin. Later, she makes the decision to go with the search team rather than go with her pals. Sophie and Tess are first upset with her, but they eventually see why the girl Alice doesn't even know has suddenly become significant to her.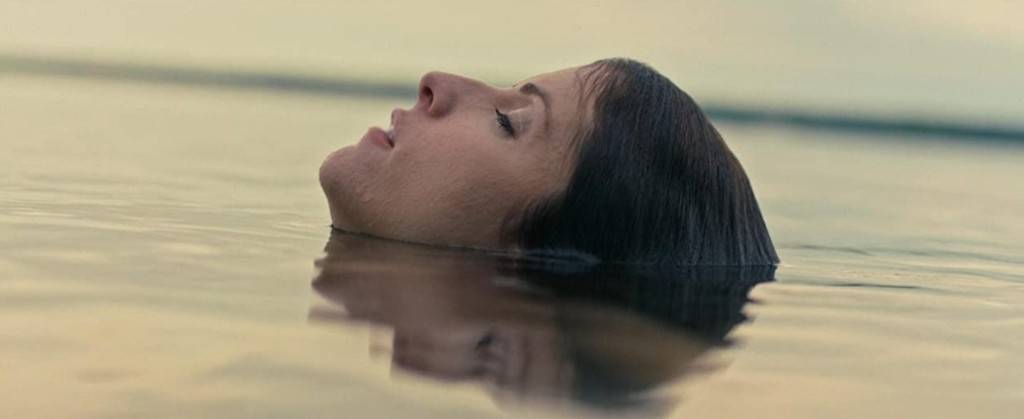 In many respects, Alice sees what has happened to Andrea as a reflection of her own situation. She eventually comes to believe that the young lady is locked in the same place as her and is unable to escape. Alice makes an effort to aid herself as well by joining the Andrea search efforts. Simon, however, dispels any glimmer of optimism by displaying the newspaper to Alice and her companions and informing them that the girl's body has been discovered.
The aim of the subplot has already been achieved, thus it's okay that we never really find out what actually happened to Andrea. It is there to emphasise the terrible consequences Simon's remarks have for Alice. She fervently hoped that the girl was still alive and would be located, as that would imply that she too had a chance. Simon destroys Alice's hope and the progress she has made since arriving at the cottage by exposing Andrea's fate.
Being a binge-watcher himself, finding Content to write about comes naturally to Divesh. From Anime to Trending Netflix Series and Celebrity News, he covers every detail and always find the right sources for his research.