When Allen Ross's body was discovered in 2000, he had been missing for almost five years. In 1992, he wed Linda Greene and relocated away from his Chicago-area friends and family. When her ex-husband Denis Greene accused Linda Greene of killing him, the complicated story of this mystery began. By presenting interviews with Allen's friends and family, who began recording a documentary to clarify the connections between Allen's abduction and later murder, NBC's "Dateline: Searching for Allen" sheds light on the case. All of your inquiries about this matter will be answered by us. Shall we delve into the specifics?
Who is Linda Greene?
In the 1980s, Linda Greene, a registered nurse, was featured in an advertising for a hospice programme. She had risen to become the head of the "Samaritan Foundation," a cult that engaged in dowsing and professed faith in alien abductions, UFOs, and demonic possession. By 1992, they had purchased a former territorial jail and converted it into housing for the organisation. As the group's leader, Linda's interpretations acted as the group's compass, and as a result, they began to draw attention in the Oklahoman town of Guthrie.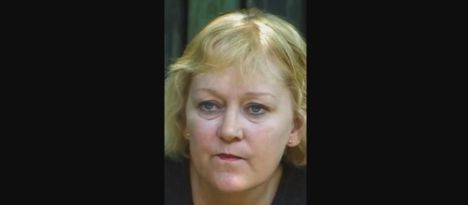 According to stories, Allen and Flanagan MacKenzie, his then-girlfriend, were deeply involved in occult and fringe practises, and MacKenzie was the one who introduced Allen to Linda. Allen began attending her lectures by himself, and after one of them, they were married. Allen, Linda's sixth husband, followed Linda to Oklahoma shortly after. Nelli George, a member of the Samaritan organisation, requested "separate maintenance" for her children, but her husband retaliated. The teaching of the faction first gained public attention during this trial.
As a result, towards the end of 1992, the Department of Human Services deemed the old jail unsafe for habitation. Only Linda, her ex-husband Denis Greene, her friend Julia Williams, and Allen remained behind as a result of the growing rumours. Linda Greene realised it was time to go after the organisation purportedly became affiliated with the Branch Davidians in Waco, Texas, following the destruction of the Murrah building in April. They had to go to Cheyenne, Wyoming, where Linda, who is now renowned for using pendulums to make important judgements, came to the decision. They would live in a home bought by Julia Williams.
In 1995, Allen was working on a movie with his friend, Christian Bauer, when Linda unexpectedly showed up. According to Bauer, Linda was acting in a very "demanding" and "controlling" manner, and he believed Allen was embarrassed by Linda's antics. He had a hunch that she had forced him to leave town early. Denis Greene called the Cheyenne police in December 1995 and said Linda had slain Allen Ross and buried her in the cellar of her home. She allegedly arrived at Denis' home in Colorado in an angry state and admitted to having marital issues.
According to Denis, Linda said she had injured Allen in order to save herself. However, Linda Greene had written faxes to the Guthrie police claiming that Denis had killed Allen and "that people were out to get her and set her up for killing Allen Ross." When Allen's family and friends began looking into his disappearance in 1999, they were unable to find Linda. She had faxed them at the start of their inquiry with the same accusations against Denis, but when she suddenly called them, she told a different story.
According to Linda, Denis had just laid him to rest, and Allen had been murdered by "specialists" as a result of a failed mind control experiment. The Cheyenne police located her after Allen's body was discovered in 2000, and she reiterated her first claim that Denis was the perpetrator of the crime. For the interview she had with Bauer in 2001, she stayed in this position. She was deemed to be an unreliable witness when it was revealed that she had been sent by her parents to a psychiatric hospital a week after Allen vanished.
What Happened to Linda Greene?
Linda Greene allegedly passed away in Berryville, Arkansas, in 2002 from liver failure. The 50-year-old's family said that she binge-drank to drown out the noises in her brain. When Julia Williams, her friend, was questioned by the police, she made contradictory claims. But after Linda passed away, she was contacted once more for an interview. This time, Julia acknowledged that she had assisted in removing Allen's body from the house and disposing of the gun Denis had used to shoot him. In the early stages of the investigation, Denis Greene had failed a lie detector test, and two witnesses had claimed that he had killed Allen.
The police used him as a key witness in the case they developed and put up the hypothesis that Linda had killed Allen as a result of a marital or financial disagreement. Son of Linda and Denis Greene, age 18, also called to testify at trial. He claimed that he had witnessed his mother using a 9mm pistol she owned—the same one used to shoot Allen—to open a gate. Julia received a sentence of 2 to 3 years in prison, a $2500 fine, and $3500 in costs for a public lawyer. Allen's family feels that they never received a satisfactory resolution to their loss and that they will never be able to relax.
Our Team DCS includes 5 different writers proficient in English and research based Content Writing. We allow them and encourage them to follow the Entertainment news all day long. Our posts, listicles and even the exclusives are a result of their hard work.