Amber Heard has made the decision to pound on the doors of courts for the rest of her life. Amber has not paid the $8.35 million in damages she owes to her ex-husband since she lost her defamation case against Johnny Depp. Now that her insurance provider claimed it "does not have to pay any money as a result of the litigation," the "Aquaman" star has countersued them.
A $1 million liability policy To Cover Amber…
New York Marine and General Insurance Company, which claimed it was not required to make any payments as a result of the case, is being countersued by Amber Heard. The "Aquaman" star purchased a $1 million liability insurance policy to guard against libel lawsuits.
Amber claimed that she made a "unconditional contract" and pledged to pay her "defence costs and judgements against her up to a million dollars, no matter what," according to court documents that were released on Tuesday (Nov. 22).
The corporation countered that under California law, they are not obligated to fulfil the policy because the actress' charges against the "Pirates of the Caribbean" star were judged to be willful wrongdoing by the jury. Amber, however, denounced the business and claimed that it was breaking its commitment to the contract, among other charges.
A Previous Suit By Amber's Insurer…
In July, a claim was made against Amber Heard in the US District Court for the Central District of California by New York Marine and General Insurance Co. Although Amber had a $1 million liability coverage with the company, the agreement stated that if Amber was proven to have engaged in "willful" and "malicious" misbehaviour, the company might refuse the payout.
It's important to keep in mind that Amber's insurance coverage spanned from July 2018 to June 2019 and that during that time she penned an opinion piece accusing Johnny of "domestic violence." Although an insurance company may be liable for an insured party's negligence, the firm claimed in their complaint that "an insurer is not liable for a loss produced by the insured's willful act."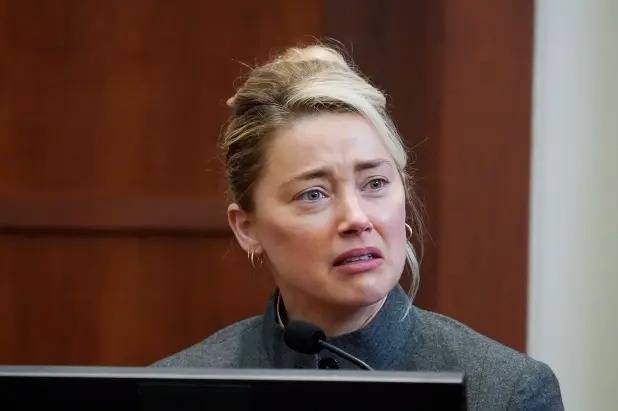 It further stated that because Amber was determined to have acted maliciously, the insurance provider is not responsible for paying her. Amber claims that her insurer is responsible for paying a portion of the damages she owes to her ex-husband, who prevailed in the six-week defamation trial, in the recent countersuit, which was filed in retaliation to this lawsuit.
According to the Virginia court's ruling (Depp must pay $2 million of the $10.35 million in damages), Amber owes Johnny $8.35 million and hasn't made the payment yet. The New York Marine and General Insurance Co. claims, according to her attorneys, "are not ripe until and unless there is a final judgement in the Depp lawsuit," they claimed in the most recent filing.
It seems clear that the actress will lose this countersuit. The actress neither has that amount of money to give her ex-husband nor has she made the decision to give up her legal fights. She has also appealed the decision, and the actor has also done the same. How do you feel? Does the insurance provider have to pay for her damages?
Being a binge-watcher himself, finding Content to write about comes naturally to Divesh. From Anime to Trending Netflix Series and Celebrity News, he covers every detail and always find the right sources for his research.