Yosuga no Sora is a well-known romantic drama that is based on the popular visual novel of the same name that CUFFS created for Windows. This show does not hesitate to embrace sex and nudity, and it features a harem storyline as well. The twins Sora and Haruka, who have been emotionally reliant on one another since their parents' tragic deaths, are the main subjects of the story. However, their relationship's dynamics drastically shift when the former develops sexual attraction for the latter. You've come to the correct spot if you liked the show and are searching for more anime with a similar tone and aesthetic. The top anime series that are comparable to "Yosuga no Sora" have been listed by us.
Amagami SS (2010)
"Amagmi SS" and "Yosuga no Sora" are fairly comparable. Despite the absence of incestuous connections and explicit sexual content, the overall framework of this anime has many similarities. The main character of the anime goes out on dates with several girls in distinct story arcs. Junichi Tachibana is the anime's main male character. Because he fears being rejected, he is scared to express his actual feelings. He was stood up on a date two years ago, and that's what caused him to become afraid. But when he meets other girls, it appears that he can now spend Christmas with someone he loves at last. Which one is his favourite? Is it his boyhood buddy Kaoru Tanamchi, or is it the upperclassman Haruka Morishima? The show is available to watch on HIDIVE.
Blue Spring Ride (2014)
Because of her popularity with the lads, the middle school girls shun Futaba Yoshioka. Futaba makes sure that no one is drawn to her by purposefully being ostentatious and loud after feeling the loneliness and humiliation she endures. She occasionally misses Kou Tanaka, her middle school crush who abruptly quit attending classes, in her free time. As a result, Futaba is emotionally drawn to her the moment she finds out that he has returned under a different name. She runs the risk of being shunned by the females once more by doing this, though. When faced with the decision between love and friendship, how will Yoshioka respond? A sweet love anime, "Blue Spring Ride" delves with the value of second chances and human development. If you would want to view the show, all of the episodes are available here.
Clannad (2008 – 2009)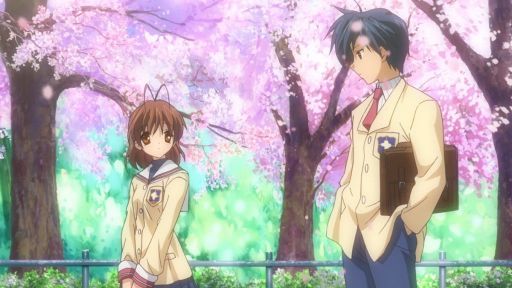 Tomoya Okazaki despises education and regularly misses courses since he doesn't think he would be successful in the classroom. While walking to school one day, he meets Nagisa and discovers that she has an odd tendency of using her likes to motivate herself. Tomoya finally makes friends with her despite his lack of interest in their initial encounter as long as they continue to meet paths at school. As they grow to know one another, he learns of Nagisa's ambition to bring the school's theatrical club back to life. He makes more acquaintances with girls over the next few days and gradually finds out about the particular issues they deal with on a daily basis. Tomoya discovers as he gets to know them that life is more interesting than he had previously thought.
Similar to "Yosuga no Sora," "Clannad" delves on the characters' romantic sentiments and emotions as they relate to their own personal development and self-discovery. Both anime have intricate themes of love and family, as well as a variety of character interactions. You can watch the anime "Clannad" here if you think it sounds like a show that would interest you.
ef – a tale of memories. (2007)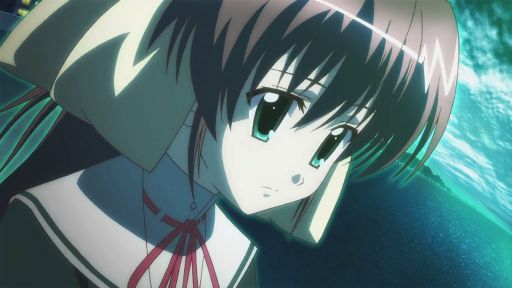 When Miyako Miyamura requests Hiro Hirono for assistance in catching a thief, they end up meeting under unusual circumstances. After spending Christmas Eve together, the incident binds the two together even if she fails in her goal. Conversely, at a remote rail station, Renji Asou, a hopeless romantic, encounters the shy author Chihiro Shindou. The two decide to create a novel together as they get to know one another and gradually begin to build a close relationship. Renji's morality and ideals are called into question, nevertheless, when he discovers that Chihiro's handicap has left her memories permanently fleeting. The complex adolescent romance that is the central premise of "Yousga no Sora" is the focus of "ef – a tale of memories." If you liked the later, you ought to see the earlier one as well. You may see the anime here.
Golden Time (2013 – 2014)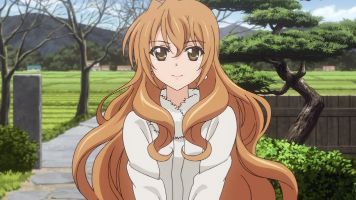 Similar to "Yosuga no Sora," the romance animation "Golden Time" centres on the concept of Love Polygon. The protagonist of the show, Banri Tada, is an amnesiac whose life is mysterious after a rail catastrophe. He makes the decision to relocate to Tokyo in order to heal from the tragic event and begin a new life there, not knowing what to anticipate. The main protagonists of "Yosuga no Sora" also relocate after a catastrophe and deal with comparable emotional issues. The anime can be found here for those who want to see the show.
Higehiro: After Being Rejected, I Shaved and Took in a High School Runaway (2021)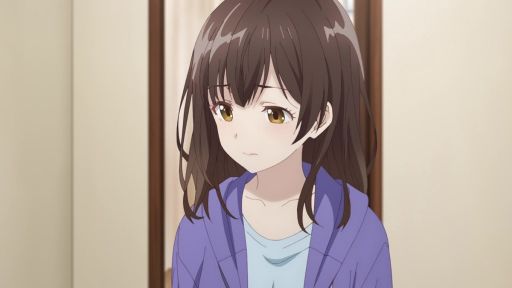 Yoshida is a typical salaryman who puts in a lot of effort to maintain his standard of living. He chooses to go to a pub to drown his sorrows when the woman he loves rejects him. The next morning, he finds to his surprise that there is a girl at his flat. It turns out that Yoshida let the fugitive high school girl stay the night at his flat while he was intoxicated, and now that he knows her tragic backstory, he is powerless to throw her out. "Hige wo Soru," or "Higehiro: After Being Rejected, I Shaved and Took in a High School Runaway," Similar to "Yosuga no Sora," "Soshite Joshikousei wo Hirou" delves into the peculiar romantic bond between people going through a personal crisis. You would probably find the former entertaining as well if you enjoyed the latter. You can watch every episode online right here.
Honey and Clover (2005)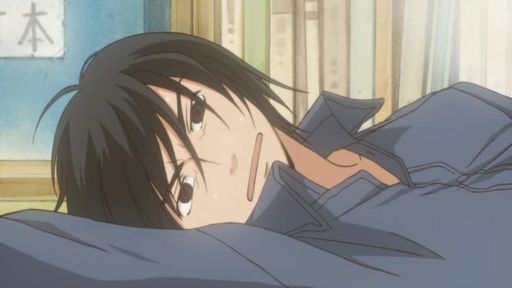 College student Yuuta Takemoto leads a meaningless life and has never given his future much thought. The quirky Shinobu Morita and the realistic Takumi are his two roommates. When Takemoto meets and falls in love with the gifted Hagumi Hanamoto, his boring life takes an interesting turn. It's interesting to note that Ayumi, her friend, is rumoured to be in love with one of the three flatmates. "Honey and Clover" centres on the typical lives of these five young adults, giving viewers an opportunity to comprehend how they deal with the difficulties of romantic relationships. You can find all of the anime's episodes here if you'd like to view them.
I Want to Eat Your Pancreas (2018)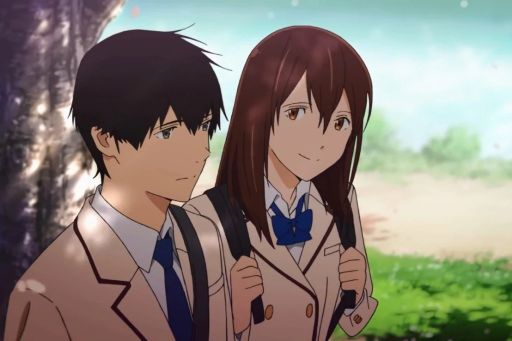 The protagonist of "I Want to Eat Your Pancreas," who is cold and heartless, finds out about a classmate who is battling a fatal illness. Even though he doesn't care about her after finding out the unpleasant truth, he gradually becomes more and more involved in her life to the point where he is the focus of her last days. The protagonist eventually discovers the actual meaning of life as a result of the traumatic events. Even if "I Want to Eat Your Pancreas" and "Yosuga no Sora" don't really resemble each other, viewers who are searching for another heartbreaking romantic drama to watch will like the former.
Kanon (2006)
When it comes to creating visual novels, Key is one of the greatest, and "Kanon" is among his best creations. A tremendously emotional journey with many highs and lows is depicted in the show. Yosuga no Sora and "Kanon" are similar television programmes, despite the latter's lack of emphasis on subjects such as incest. Both programmes have a depressing undercurrent and are based on visual novels.
Aizawa Yuuichi cherished going to see his relative. He visited his cousin's city on a frequent basis. Then he stopped, though. He had been away from the city for seven years due to something. He returns to the location as an adult, although he barely remembers it. He interacts with several female characters he encounters that are linked to his history. Aizawa soon remembers his former self and is touched by the sentimental recollections.
KimiKiss: Pure Rouge (2007 – 2008)
After spending a number of years living in France, Mao Mizusawa returns to her birthplace. However, her parents let her reside with Kouichi Sanada and Kazuki Aihara, their childhood friends, as they are unable to be with her at this time. After all this time, the two are overjoyed to finally meet Mao and attempt to assist her in readjusting to life in their cherished city. As you may have seen, "KimiKiss: Pure Rouge" centres on a protagonist who, like the main protagonists of "Yosuga no Sora," returns to her hometown. The intricate romantic connections that develop as a result of that choice are then the focus of both series.
My Next Life as a Villainess: All Routes Lead to Doom! (2020 -)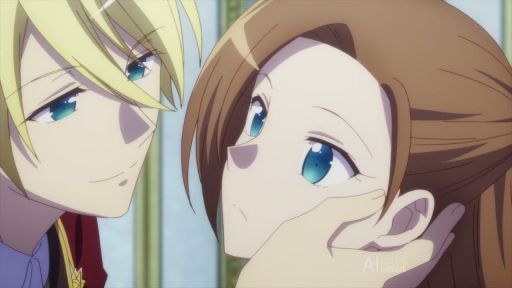 "My Next Life as a Villainess: All Routes Lead to Doom!" is a romantic anime with a love triangle, much like "Yousuga no Sora." In the latter, a gamer is reborn in the fantastical setting of her most beloved game, Fortune Love. Sadly, she dies and is reborn as the game's antagonist, Catarina Claes, where she must choose between being doomed in every scenario. She runs the risk of having an impact on the lives of everyone around her, so trying to modify her destiny won't be simple. Yosuga no Sora fans will love the thrilling serial "My Next Life as a Villainess: All Routes Lead to Doom!" This is the anime's streaming page.
Koikimo (2021)
Similar to Yosuga no Sora, "Koikimo" centres on mature issues, such as a love triangle and painful heartbreaks. Even though the previous covers attempt to hide their serious issues behind humorous moments, "KoiKimo" is nevertheless a sophisticated examination of genuine and complex relationships. The anime centres on the brilliant playboy Ryou Amakusa, who, after Ichika Arima saves his life, meets and falls in love with her. Even more confident to pursue her after finding out that she is truly his sister's friend, Ryou's advances are consistently rejected by Arima. You may watch the series here if you want to see how the drama plays out.
Rent-a-Girlfriend (2020 -)
In "Rent-a-Girlfriend," Kazuya Kinoshita plays a young adult who, similar to Haruka from "Yosuga no Sora," has love relationships with a number of women. The personal misfortunes of the main characters are the focus of both series, and one of the primary plotlines even involves a loved one's death. After being dumped by his girlfriend Mami Nanami, Kazuya encounters the stunning Chizuru Mizuhara. As he keeps hiring the rental girlfriend and gradually gets more involved in her personal life, Chizuru quickly becomes a significant part of his life. In the meantime, he finds a girlfriend and receives interest from other women as well. Nevertheless, he still makes most of his decisions in life because of his obsession with Chizuru. You may watch the anime online here.
Suzuka (2005)
Yamato Akitsuki has no idea how his life will alter when he relocates from Hiroshima to Tokyo. He moved to the city to attend a new high school, and he makes the most of the opportunity to catch up with his family. He sees Suzuka Asahina, a highly recruited track and field athlete, working out on the local high school track while on his way to see one of them. Because of Yamato's easygoing attitude, Suzuka has no interest in him even after learning that they are neighbours. When he unintentionally discovers that he has extraordinary athletic ability, Akitsuki decides to join the track team in an effort to impress her and become a better suitor for her. The central theme of "Suzuka" is the highs and lows of adolescent love, which is something we viewers would have also seen in "Yousa no Sora." There are many parallels between the two anime, so if you liked the later, you'll love the earlier one too. You may watch the show here.
True Tears (2008)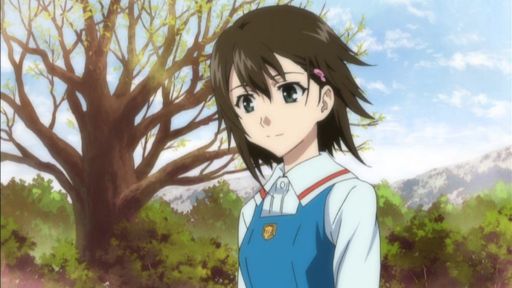 Are you looking for another anime like "Yosuga no Sora" that goes further into the protagonist's emotional issues and tackles the painful themes of unrequited love? "True Tears" might be the ideal anime for you, though. Among its main topics are the loss of a loved one and complicated emotional relationships, both of which are explored in depth in the drama. The main focus of the narrative is usually Shinichirou Nakagami and how his life is affected by his parents' choice to let Hiromi Yuasa to move in with them after she loses his mother. You may watch the anime online here.
Our Team DCS includes 5 different writers proficient in English and research based Content Writing. We allow them and encourage them to follow the Entertainment news all day long. Our posts, listicles and even the exclusives are a result of their hard work.