Anime is distinct because it offers viewers a different viewpoint on society. It makes an effort to incorporate all social groups and presents a dignified image to everybody without ever being disrespectful or careless. Even though the phrase "trap" is often used in an impolite manner to refer to individuals who do not conform to gender norms, we are using it here because manga and anime fans are familiar with it. Now that we have that out of the way, let's get right to the list of the greatest anime traps ever. Some of them are very adorable and their playful antics make them look even more beautiful. At the conclusion of each recommendation, there is a link to the shows, should you choose to view them.
Afuro Terumi, Inazuma Eleven
Afuro Terumi, who appears in several episodes of the series, is a significant character in the "Inazuma Eleven" franchise. His waist-length golden-blonde hair and big eyelashes can make anyone think he's a girl. In truth, Terumi's inclusion on this list is not surprising given his distinctly feminine face traits. Afuro is renowned for his exquisite and creative gaming style, which frequently leaves his rivals speechless. He has made appearances for the squad in a variety of capacities, including captain, forward, and coach.
Aoi Futaba, You're Under Arrest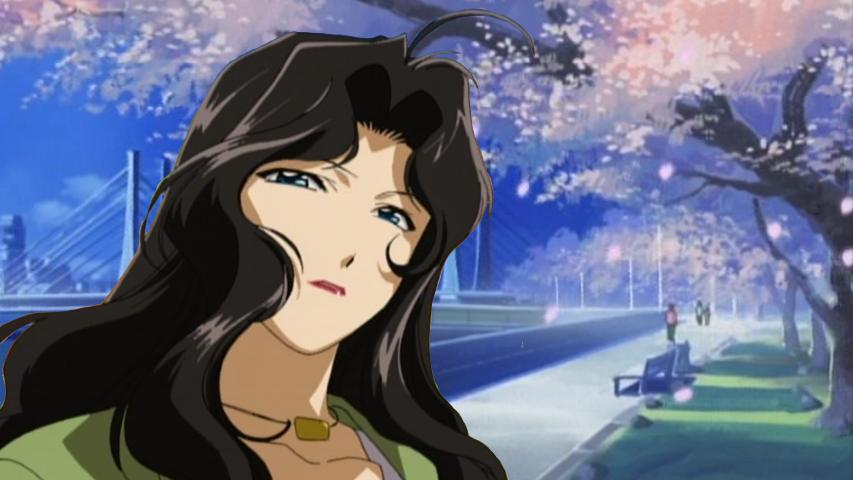 The transgender police officer Aoi Futaba from the anime series "You're Under Arrest" is the next person on this list. Although Aoi initially works in the police department as a male, he eventually changes his gender to become a woman as part of a plan to apprehend a serial rapist. Upon doing the mission successfully, he comes to the realisation that he does not conform to gender norms, since he perceives his spirit to be feminine. He turned transgender and began dressing like a woman after that.
Aoi Hyoudou, Kaichou wa Maid-sama!
"Maid-sama, kaichou wa!"is a lighthearted and enjoyable romantic comedy anime. If you enjoy romantic comedies and haven't watched it yet, you should definitely give it a watch. In the series, Aoi Hyoudou is a supporting character. He works for Misaki, the main character, in the cafe where Satsuki, the manager, is the nephew. Aoi Hyoudou has exceptionally feminine facial features. He changes his appearance to that of a female by dressing like an old aunt and donning a curly blonde wig when he adopts the look of Aoi-chan, the well-known online idol. Aoi has a short fuse and struggles to empathise. He likes to play with other men's emotions and takes pleasure in the attention he receives because he is a woman.
Astolfo, Fate/Grand Order
One of the most exquisite traps in anime is Astolfo. He looks incredibly feminine and has amazing hair. He has a strange liking for attractive things and finds feminine apparel to be cute, which is why he loves to cross-dress. Because he looks so good in all of his adorable female attire, the anime fans also adores him.
Asuramaru, Seraph of the End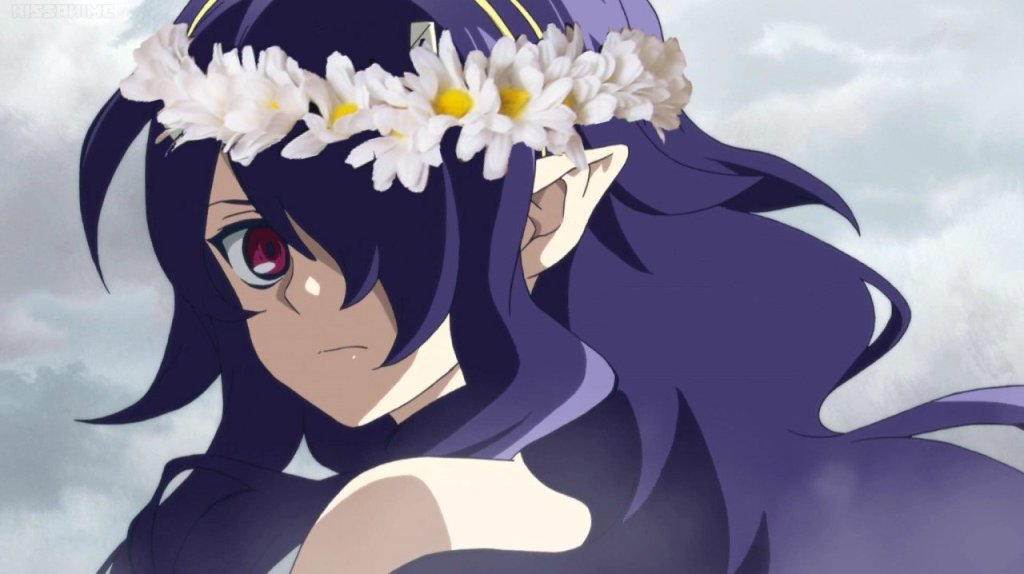 Asuramaru is a powerful demon of the possession kind who maintains a mysterious demeanour to conceal his true motivations. Obviously, the demon from "Seraph of the End" has made it onto this list, given that he is an androgynous male adolescent. However, one must not make the mistake of judging him by his innocent appearance because he enjoys feeding on people and has a severe bloodlust. When he wants something, he may be extremely violent and confrontational. It's interesting to note that Asuramaru, when aware that his victims lack the strength to protect themselves, may frequently be very forthright about his objectives.
Chihiro Fujisaki, Danganronpa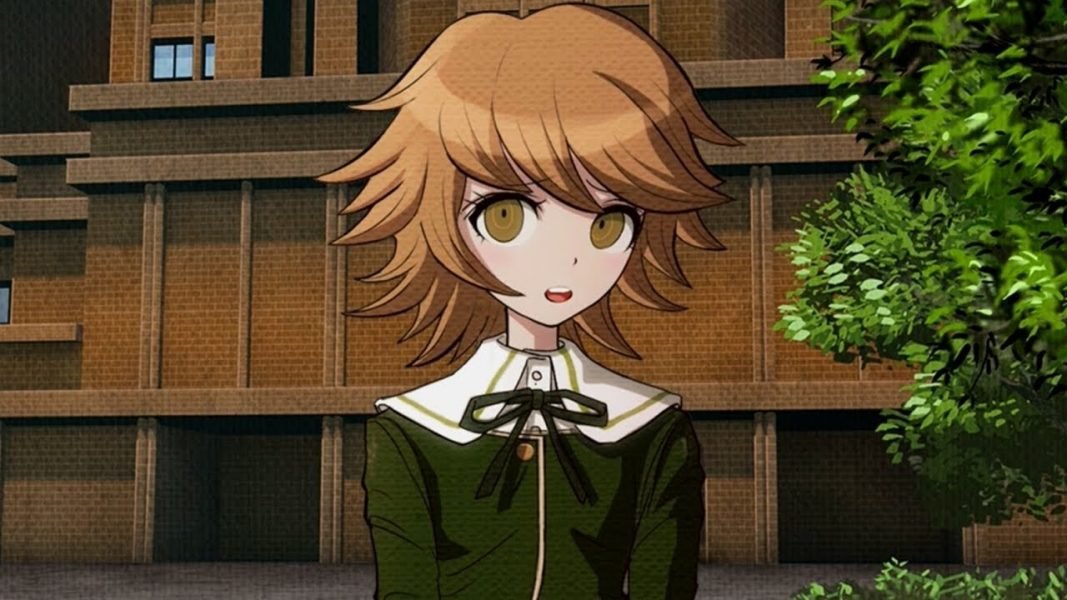 Anyone can be tricked by Chihiro Fujisaki's appearance. When he is dressed as a girl, it is difficult to identify him as a boy. Chihiro is different, even though there weren't many serious arguments against male cross-dressing on our previous list. He endured unrelenting bullying and was frequently told that he was too frail for a boy. This compelled him to transgender since he believed it would prevent others from criticising his lack of masculinity.
Felix Argyle, Re: Zero – Starting Life in Another World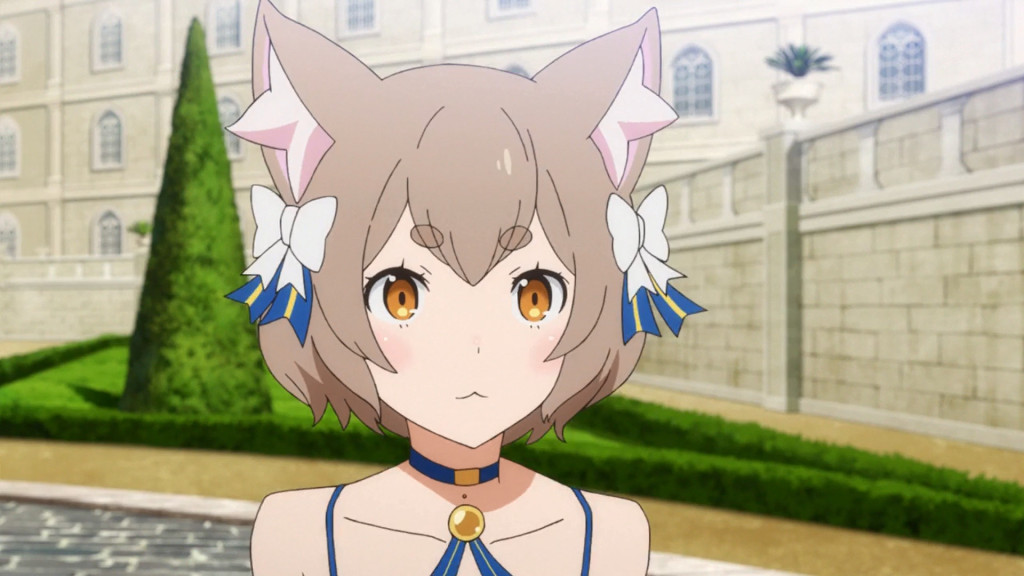 Felix Argyle is a supporting character in the anime series "Re: Zero – Starting Life in Another World," which centres on Subaru, a young boy who travels to a different planet and meets Stella, a stunning female. However, they are killed on that very day, and when Subaru awakens again, he discovers that he is caught in a never-ending cycle of repetition in which, should he pass away, he must begin the day anew and end up back where he started.
Felix is a mix of a cat and a person, as his name suggests. When paired with his outfit, he gives off a feminine appearance that makes it difficult to realise he is a boy. Felix, however, frequently emphasises his position by asserting that a man exists inside his mind or soul. Most of the time, he refers to himself in the third person.
Gasper Vladi, High School DxD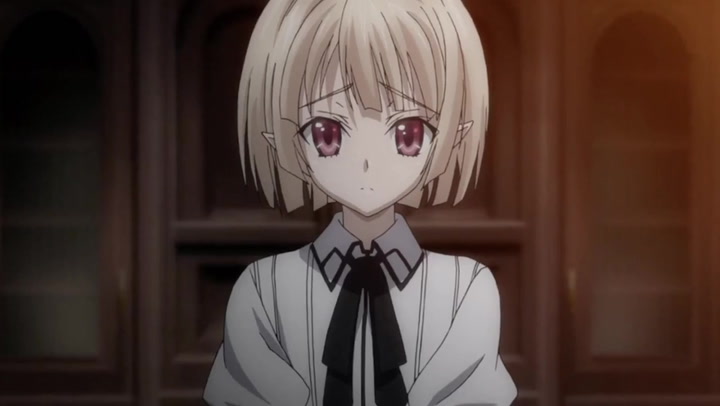 One of the main characters in "High School DxD," an anime series blending fantasy and harem, is Gasper Vladi. Despite being in the academy, he typically wears feminine clothing. He is one of the girls in Issei Hyodo's harem and a Dhampir, which is a person that is part human and half vampire. Rias had imprisoned him because of his unrestrained powers. But as the series progresses, viewers witness his development into one of the main characters.
Haku, Naruto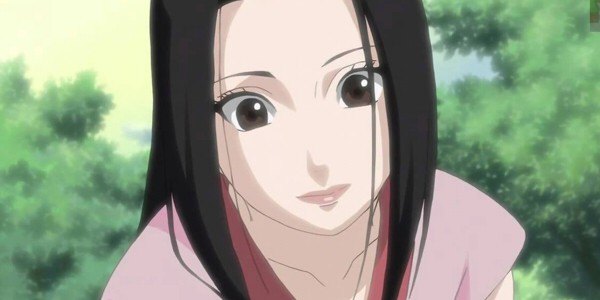 Haku is one of those "Naruto" characters that, despite their brief appearances, had a lasting impression on the audience. With the Ice Release Kekkei Genkai, he bears his mother's inheritance. When Haku's father learned about it, he assembled a mob and murdered his mother. Haku was saved by his ability, which killed everyone. Naruto remarked on Haku's feminine features and stated he was more attractive than Sakura. Following a bloody conflict with Team 7, Haku suffered fatal injuries. Regretfully, he didn't live long after the incident.
Haku, Spirited Away
In Hayao Miyazaki's 'Spirited Away,' Haku plays the deuteragonist and is called Yubaba throughout the entirety of the 125-minute movie. The 12-year-old's bob hairstyle gives him a more feminine appearance. Viewers are frequently confused by the fact that he has feminine traits on his face. His usual white robe, which he wears most of the time, lends an additional feminine dimension to his persona. It is important to remember that Haku is actually a "River Spirit" or "River Dragon" with the capacity to change into a human.
Hideyoshi Kinoshita, Baka to Test to Shoukanjuu
An anime comedy romance series called "Baka to Test to Shoukanjuu." The show centres on an academy that divides its pupils into academic groups according to their grades. Higher-achieving pupils are assigned to well-furnished classrooms, while students in class F, on the other hand, are seated in less comfortable spaces. Akishisa Yoshii, the anime's main character, aims to establish the value of his class.
One of the anime's primary protagonists is Hideyoshi Kinoshita. He's a boy who, when he dresses up, looks like a gorgeous girl. Many times, people forget that he is a guy, which causes a lot of misunderstanding to surround him. As for women's apparel, Hideyoshi's toilet images are in great demand and sell for a lot more than Akihisa's (yeah, we all know anime is odd). Despite his desire for people to treat him with respect, he frequently seems to enjoy this aspect of himself.
Hime Arikawa, Himegoto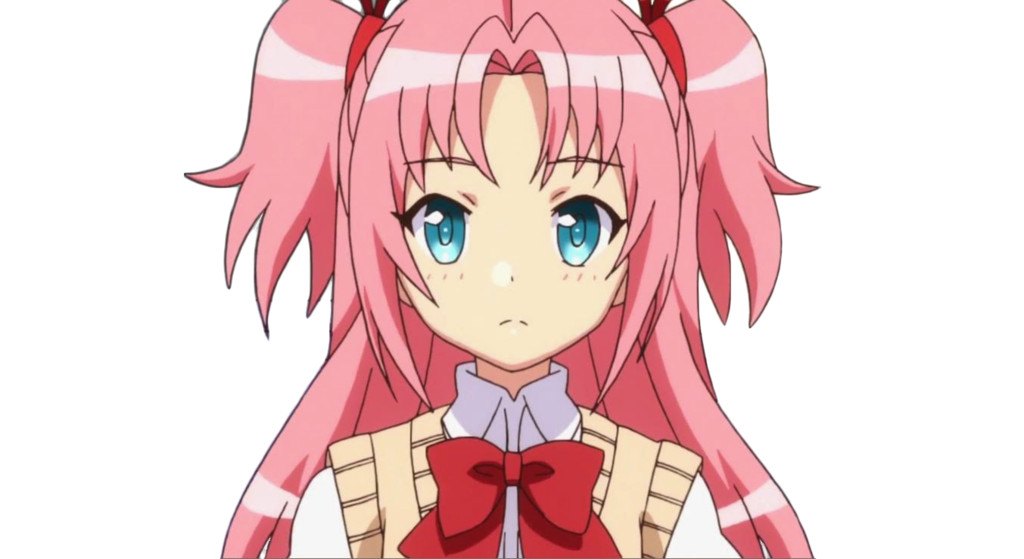 If you had to change your clothes every time you went to school, how would it make you feel? I suppose Himegoto's Hime Arikawa very much has the answer. Huge debts had been taken on in his name by his parents. He can't pay them back now, so what should he do? Fortunately, the student council has decided to settle his debt; however, there is a condition. He must go to school like a female. Hime does occasionally doubt his masculinity, even if he generally dislikes his current situation.
Honjō Kamatari, Rurouni Kenshin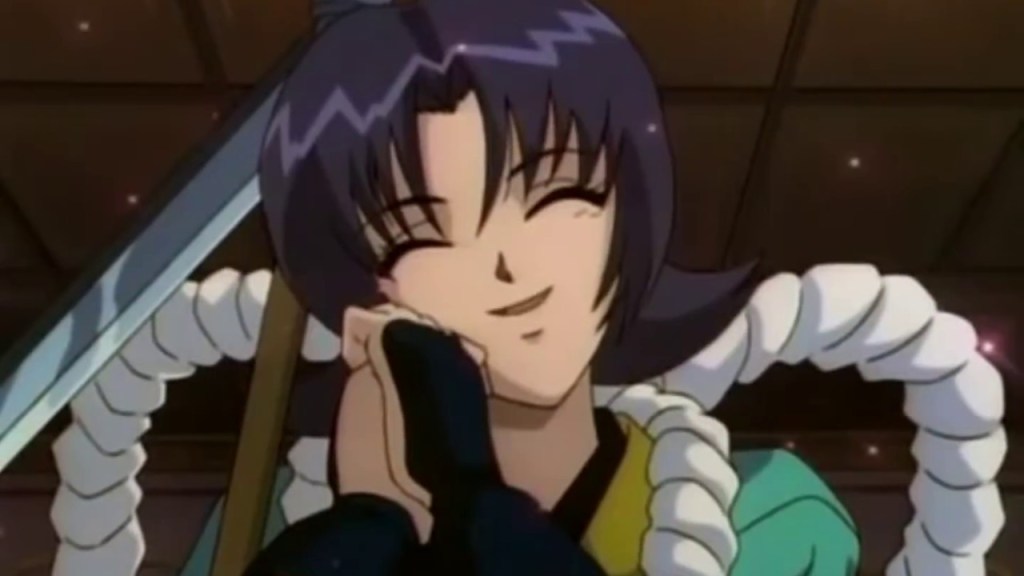 The narrative of "Rurouni Kenshin" centres on a samurai who, following a tragic incident, swears never to kill anyone again. He keeps his word by carrying a sword that is only partially sharp, making it harder to deliver a lethal stroke. But that's not the topic of this entry. It tells the story of Honjō Kamatari, a transvestite who adores his feminine side. He poses as a woman and is observed making out with other people. However, he becomes quite serious just before a fight.
Ikuto Tsukiyomi, Shugo Chara!
Adolescent Ikuto Tsukiyomi is a selfless person who will do all it takes to ensure the safety of those he loves. Ikuto is protective of those he is close to, even if he likes to keep a distance from them. The stoic youngster acts like an alley cat and is lovely and polite. Ikuto's thin frame and face occasionally give him a feminine appearance. His expression furthers this ambiguity and raises questions about his gender and sexual orientation in the eyes of the audience.
Kashima Yuu, Gekkan Shoujo Nozaki-kun Wiki
When you first see Kashima Yuu, you might mistake her for a boy who is dressing like a girl, but she is actually a woman. However, other females fell madly in love with her because of her boyish good looks, which make her appear like a prince. She is included on this list due of her androgynous appearance. She constantly tries to get close to Hori, one of the main characters in the anime series who is talented actor but departed because of his small stature. Despite her best efforts to assist him, she makes a mistake and gets into trouble. Hori attempts to hold her accountable and stop her from being lazy.
Kenjiro Hato, Genshiken Nidaime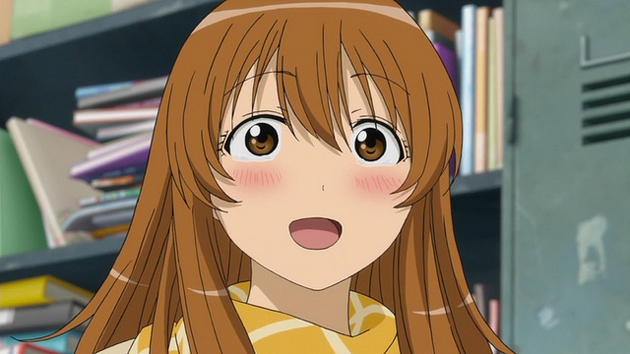 Even if "Genshiken Nidaime" is not as good as its predecessor, it is still worth seeing if you enjoy the "Genshiken" anime series. One of the series' central characters is Kenjiro Hato. He is also the club's final new member. He enjoys transvestism and is a lover of Yaoi. He can totally alter his demeanour, which makes it admirable that he can act like a woman. When he transvestites, he may easily pass for a girl because of his androgynous characteristics. When dressed as a woman, he has a very alluring appearance that makes him a very believable trap.
Kikuchi Makoto, The iDOLM@STER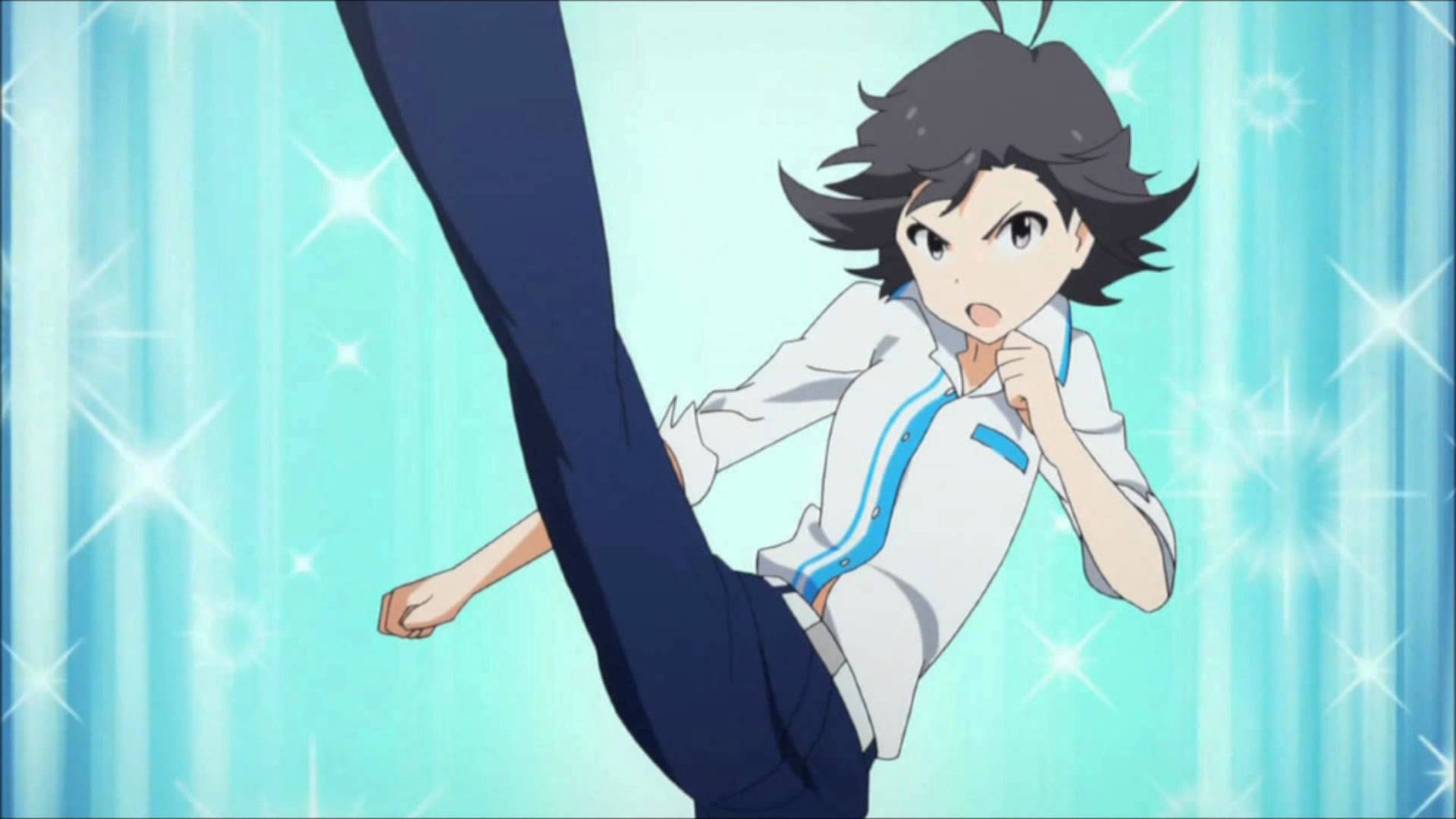 Now let's move on to Kikuchi Makoto, the next character. One of the primary characters in "The iDOLM@ASTER" is Kikuchi, a well-known pop artist. Despite being a girl, she draws a lot of female fans with her boyish appearance. Even while Kikuchi does not identify as transgender or a cross-dresser, she does make use of her opposite-gender traits to further her objectives. Still, she is a woman at heart.
Kino, Kino no Tabi: The Beautiful World
When I was doing research for a list, I came across "Kino no Tabi: The Beautiful World," which is arguably one of the best anime I have ever seen. A lovely anime centred on a teenage girl named Kino is presented. She is a markswoman and is riding around on Hermes, her talking motorbike. Because of her androgynous characteristics, it's easy to mistake Kino for either gender. Her short, spiky hair and calm demeanour make her look like a boy to me. She owns two large-caliber handguns and is a skilled shooter. She also has other weaponry. Kino never stays in one location for longer than three days; she is constantly on the go.
Kuranosuke Koibuchi, Princess Jellyfish
Kuranosuke Koibuchi is a transvestite character from the anime series "Princess Jellyfish." Despite coming from a politically connected family, he has no interest in politics. His interest in fashion is far greater. Kuranosuke thinks that any woman can be attractive and dresses like a girl. He goes by the alias Kurako and disguises his gender through cross-dressing.
Makoto, Minami-Ke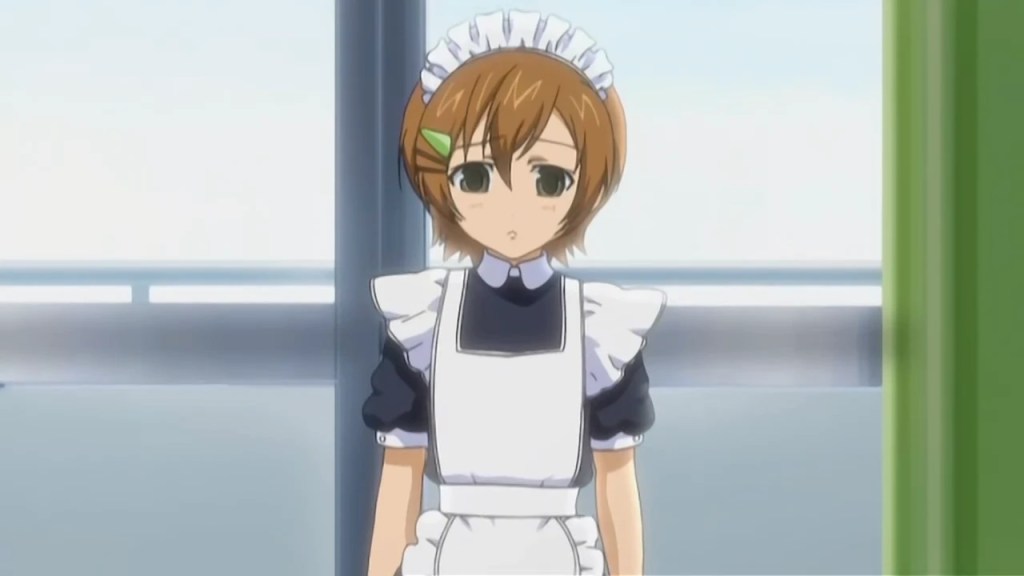 Makoto is an ardent cross-dresser who attends middle school. He is so enamoured with it that he spends a lot of time choosing his clothes, despite the fact that he occasionally seems to have some reservations about it. It should come as no surprise that he frequently usurps the spotlight from some of the female characters in "Minami-Ke." It's interesting to note that Kana has also contributed to Makoto's tendency towards transvestism by regularly pressuring him to do so by denying him the same rights as other pupils.
Pico, Boku no Pico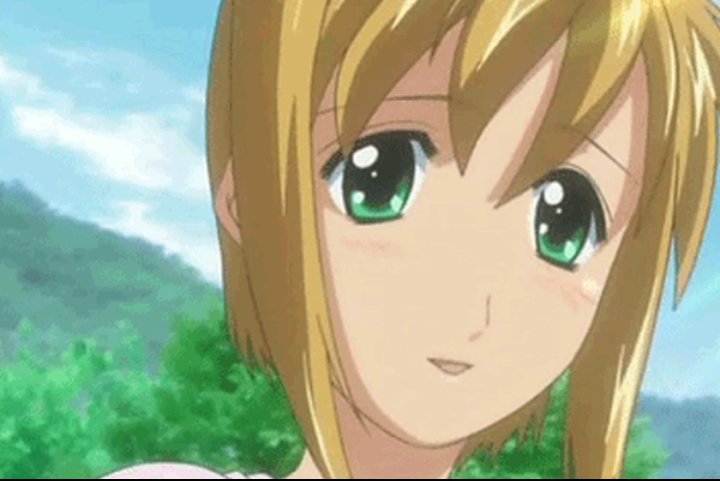 Pico, a charming little child with blonde hair and feminine features, can fool anyone into believing he is a girl. Taking advantage of this, he frequently dresses like a girl by stealing clothing from Tomatsu, one of the main characters in the programme. Over the years, Pico has managed to con both novices and die-hard anime fans into believing that he is a male and not a girl.
Ruka Urushibara, Steins; Gate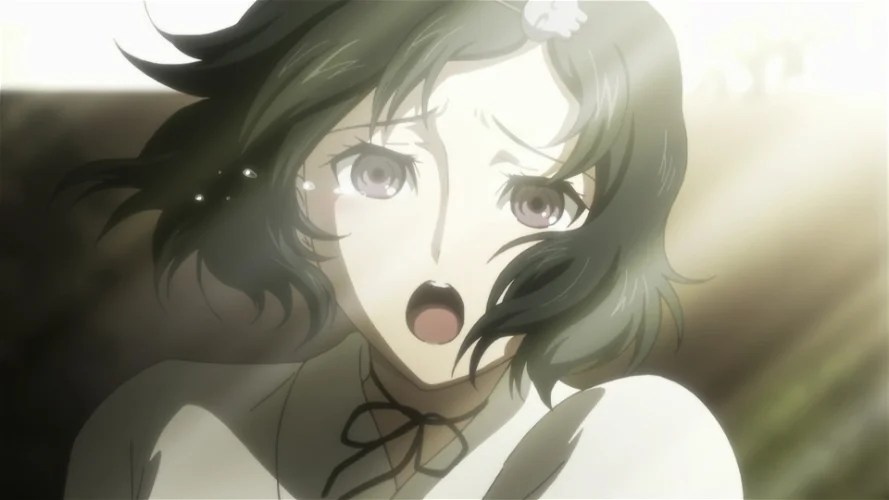 Ruka is a young boy that resembles a girl due to his delicate and slender features. He has an attraction on Okabe Rintaro, the protagonist of "Steins; Gate," and prefers to dress in feminine attire. In a poignant scene, Rintaro had to travel back in time to save Mayuri, but doing so would require Ruka to revert to his previous gender. She consents as long as she may accompany him on a date. Although the date didn't go as planned, Ruka and Rintaro did end up hugging and Ruka telling Rintaro that she would still love him if she were a man.
Saika Totsuka, Oregairu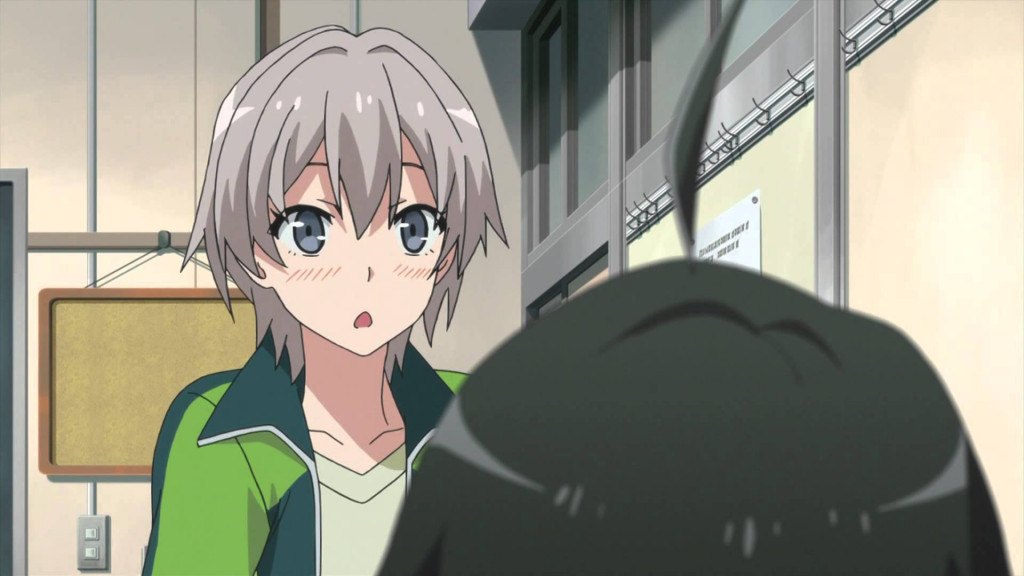 The reason this character is on this list, as I mentioned in the introduction, is because of the meaning of Trap. Boy Saika Totsuka is. He makes an effort to project a manly image, but Hachiman, the main character of "Oregairu," is confused by Saika's kind demeanour and feminine appearance and frequently views her as a girl. This error has happened so frequently in the series that the anime community was forced to take notice of it. In reality, Saika "traps" people into thinking he's a girl.
Shidou Mariya, Maria Holic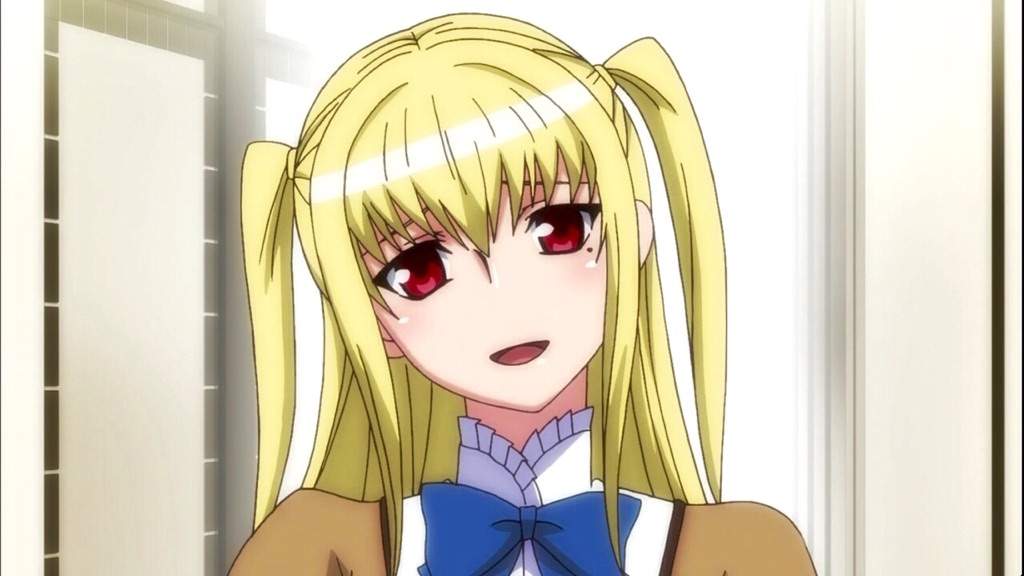 The deuteragonist of "Maria Holic," Shidou Mariya, is an astute and empathetic teenage girl who also happens to be Shizu Shidou's elder twin brother. Instead of going to his sister's Catholic school, Ame no Kisaki, he goes there alone and wears anything she wants to wear. Shidou distinguishes himself from his contemporaries with his remarkable intuitive intellect and his capacity to draw valid judgements about anything with less or no information. Shidou enjoys acting distant from other pupils, yet he can also be rather mischievous and enjoys playing practical jokes on them. Shidou is a very sensitive person who worries about his loved ones, despite the fact that he may not be adept at communicating his emotions. He truly values loyalty greatly and will stop at nothing to ensure his friends' and family's protection.
Shiota Nagisa, Assassination Classroom
Despite Shiota Nagisa's constant composure, it would be incorrect to assume that he is incapable of using violence. It's interesting to note that he has a natural aptitude for assassination, which makes him extremely hazardous. Because of her mother's constant insistence that he was not good enough, the protagonist of "Assassination Classroom" unhappily suffers from low self-esteem and a pessimistic perspective for the majority of his life. His profound insecurity influences most of his life's decisions, including his academic ones, until he rebuilds his self-esteem and gains the objectivity he needs.
Souta Takanashi, Working!!!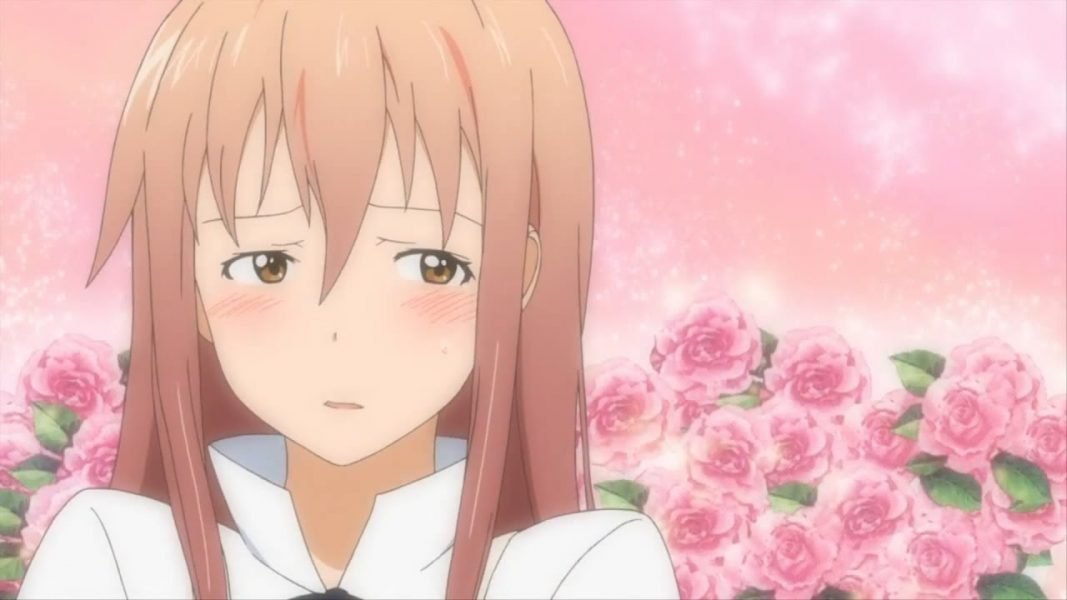 One of the primary characters in the anime series "Working!!!" is Souta Takanashi.'. He is employed as a part-time server at Wagnaria Restaurant. In addition, he cross-dresses and frequently dons waitress attire. Souta is enamoured with all things adorable and small, but she finds those older than 12 to be repulsive and calls them hags. Kotori is the name of his feminine pseudonym.
Tet, No Game No Life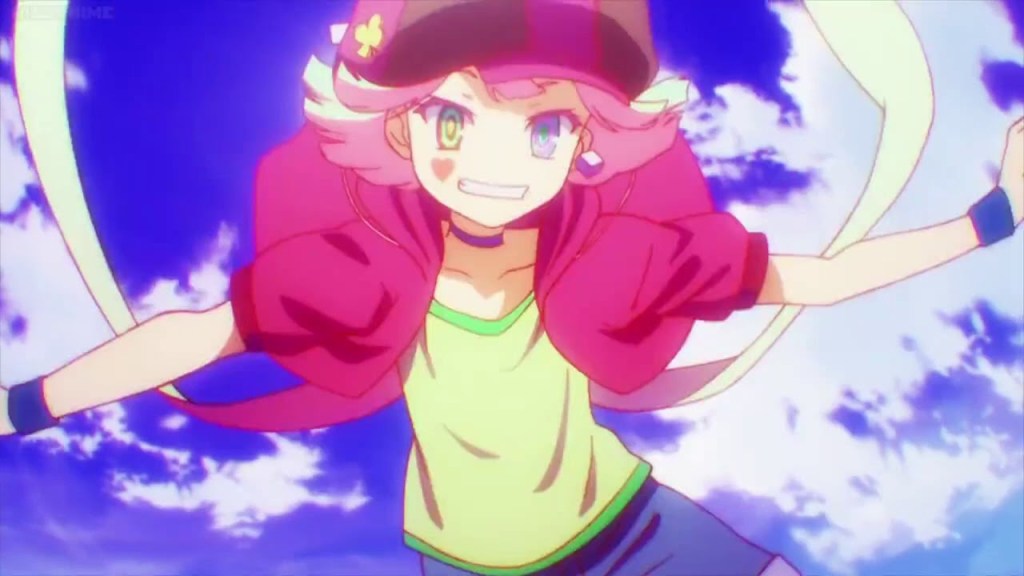 Tet began to be referred to as the One True God following his victory in the Great War. But he has a youthful manner and is usually extremely happy, even for someone so strong and prominent. Tet also detests losing and is fiercely competitive. He hates violence since, as was previously said, he fought in the Great War; this could be seen as a reaction to his traumatic experiences.
Yuki Sohma, Fruits Basket
One of the primary characters in the "Fruits Basket" series is Yuki Sohma. He is frequently the focus of attention because he is the deuteragonist. Because of his attractiveness, Sohma has a devoted fan club at school and is sometimes referred to as Prince Charming by his peers. However, Yuki has a reclusive nature and low self-esteem despite all of the attention and fanfare. His traumatic upbringing and the curse he bears are major contributing factors to this.
Yukimura Kusunoki, Boku wa Tomodachi ga Sukunai Next
I'm not sure how to respond to the scenario in which Yukimura Kusunoki, a supporting character from the anime series "Boku wa Tomodachi ga Sukunai Next," appears. Yukimura makes everyone think that she is a boy by pretending to be one. She finds inspiration in Kodaka's perception of him as a very manly man who can accomplish his goals. Yukimura aspires to be like him in order to enhance her manliness. The unfortunate thing is that, despite being a female, her parents misled her into thinking she was a guy since they preferred a boy. Yes, despite Kodaka telling him the whole truth, she does think that. She is startled to learn the truth later.
Our Team DCS includes 5 different writers proficient in English and research based Content Writing. We allow them and encourage them to follow the Entertainment news all day long. Our posts, listicles and even the exclusives are a result of their hard work.