Whether you enjoy being swept away in a dazzling romance or laughing at embarrassing pratfalls, romantic comedies are the ideal cross-section of film genres. These films simultaneously tug at your heartstrings and tickle your funny bone, and the best part is that you can always count on a happy ending—ideal for escaping your own dating disasters.
If you have an account (or your cousin's sister's boyfriend's login), you can watch our favourite and possibly the best romantic comedies  streaming on Netflix. Whether you're flying solo or bringing home that hottie you met in the park, queue them up for a night in.
Don't let the Academy (or your cynical cinephile friend) convince you otherwise: A great Rom-Com is a work of art in its own right. If you're having a bad day, they can make it better, and if you're having a good one, they can make it even better. The proof is in the pudding: if they were simple to create, there would be fewer bad romantic comedies on the market. They may not have won Oscars, but they are considered film classics in their own right. We've selected 40 of the best Rom coms Netflix has to offer, because what better way to spend an evening, whether you're sharing the couch with someone you care about or having it all to yourself?
When done well, romantic comedies can be a delightful genre. Yes, we know the rules and how they work, but there's something comforting about their familiarity and goodness. While the films are cuter than they are sexy (for those recommendations, check out the Sexiest Movies on Netflix), they are still lovely in their own right.
With that in mind, we've compiled a list of the best romantic comedies available on Netflix right now. So grab a bowl of ice cream and your favourite blanket, and curl up with a good romantic comedy. This list was last updated on 12th November 2021
50 First Dates (2004)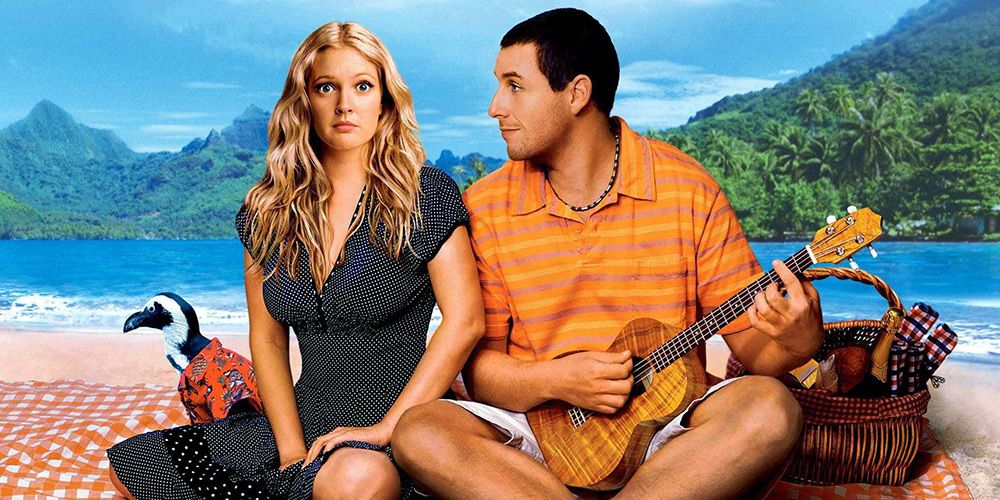 This quirky film stars Adam Sandler and Drew Barrymore as an art teacher who has anterograde amnesia and can't remember the guys she's dating. So he resolves to show her every day that they are meant to be. You're not alone if you'd forgotten this movie existed. Drew Barrymore plays a woman who can remember nothing more than a single day in this film. When she teams up with Adam Sandler, you get rom-com perfection that combines a bit of that masculine-leaning comedy with a lot of heart. 50 First Dates is our easiest pic for the best rom coms on Netflix right now.
The Incredible Jessica James (2017)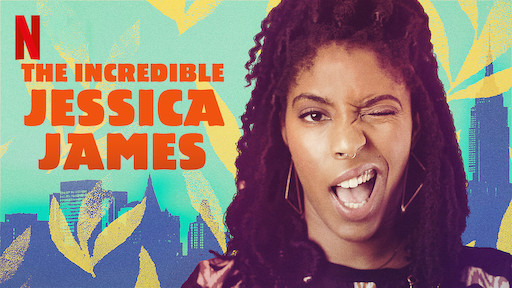 Jessica Williams has yet to receive the recognition she deserves following her time on The Daily Show, but the indie romcom The Incredibles 2 has changed that. Jessica James is the first time we've seen her in a lead role since then, and she simply lights up the screen. Now, Jessica James' character isn't quite as amazing as the title suggests — she's actually pretty selfish and naïve — but she's passionate, raw, and ambitious, and Williams makes you love her despite her flaws.
A cameo from the ever-charming Chris O'Dowd doesn't hurt, and the two have electric chemistry as they try to navigate the waters of heartbreak together toward something healthy and new. The Incredibles is a sexy, funny, and decidedly modern film. Jessica James is a refreshing spin on the romcom that doesn't pander to the lowest common denominator.
To All the Boys I've Loved Before (2018)
If you're looking for a fun, sweet YA romance to brighten your day, To All the Boys I've Loved Before is a must-watch rom com on Netflix. The storey follows Lara Jean (Lana Condor), a teenager whose worst nightmares come true when five letters she wrote to her secret crushes are sent out without her knowledge. When she is confronted by her old crush Peter (Noah Centineo), she is afraid that it will interfere with her current crush Josh (Israel Broussard), so Lara Jean and Peter decide to fake a relationship so that they can be with who they really want to be with. Naturally, pretending to be together leads to the development of genuine feelings between the two. From start to finish, the film is a joy, allowing you to relive a time when who "liked" you was the most important thing in the world, but without any of the trauma that high school entails.
Based on Jenny Han's novel, this romance follows a teenage girl who writes letters to all of her crushes—and then has these deeply personal notes exposed. This endearing storey of young love is sweet without being saccharine.
White Christmas (1954)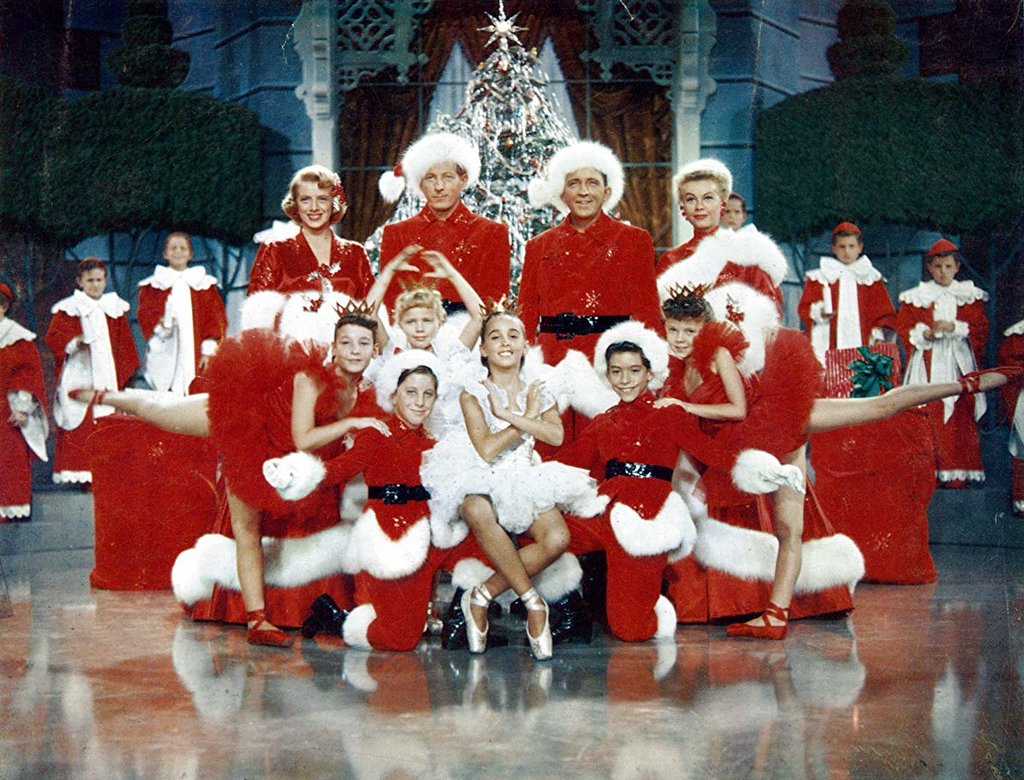 You don't have to wait until Christmas to enjoy White Christmas, the 1954 classic about two war buddies who fall for two seductive sisters. When they track the girls down to a country inn owned by their former commanding officer, they discover that the establishment is in danger of closing, and they band together to save it. Let these classic songs and dances brighten your weary heart, whether it's Christmas in December or Christmas in July.
Eurovision Song Contest: The Story of Fire Saga (2020)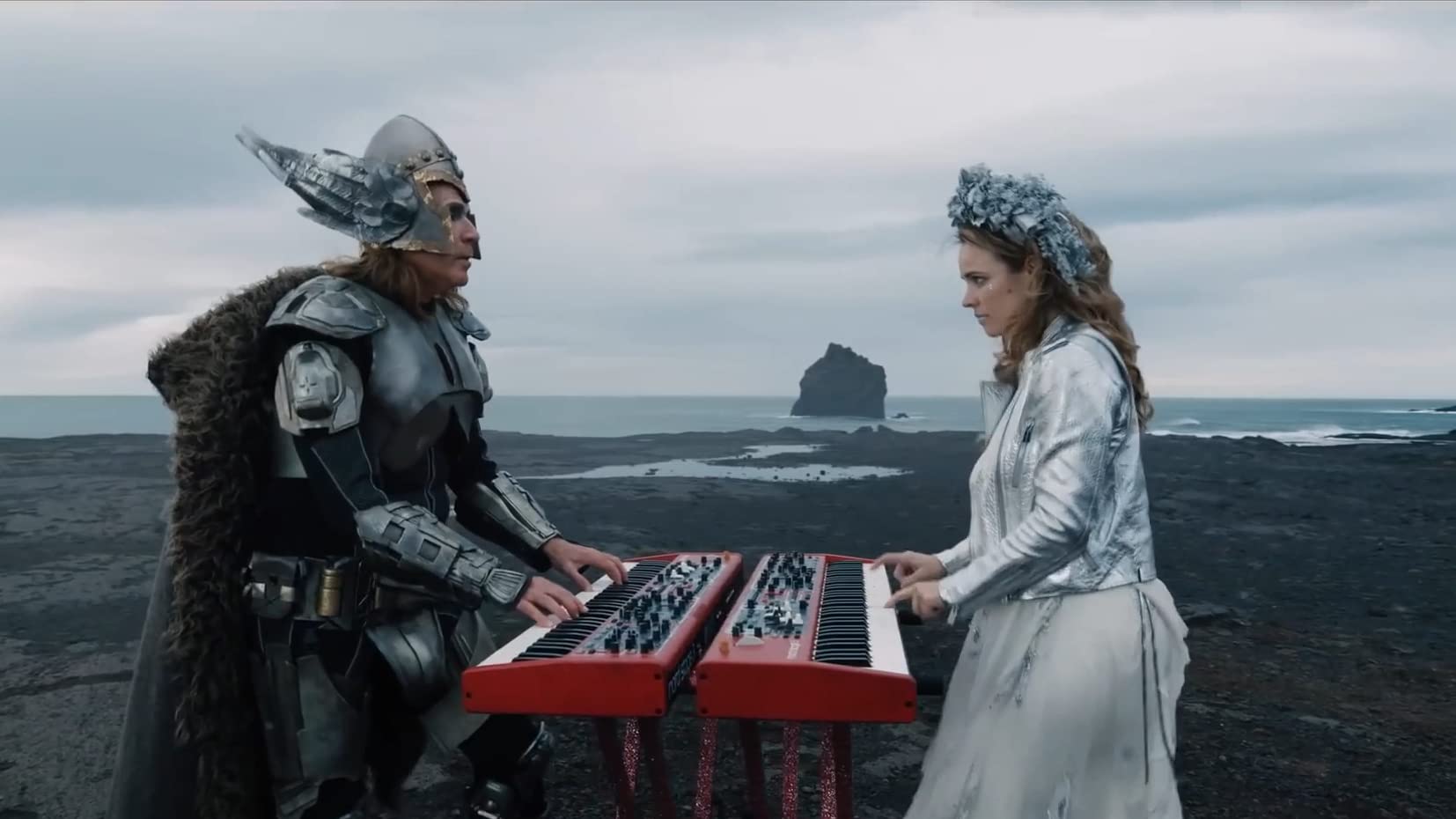 It's easy to overlook the fact that Eurovision is a romantic comedy. The storey is a slow burn about two people realising that the greatest victory is finding the love that's been next to them the whole time, starring Rachel McAdams and Will Ferrell as Icelandic singers who hope to become famous via the infamous Eurovision Song Contest.
Cloudburst (2011)
When Dotty (Brenda Fricker) is moved to a Maine nursing home by her granddaughter, Stella (Olympia Dukakis) breaks her out for a Thelma and Louise-style trip to Canada, where they intend to marry in Nova Scotia. They pick up a hitchhiker on the way home to see his dying mother. Cloudburst is a captivating, tender, and delightfully wacky novel that proves romance can happen at any age.
Crazy Stupid Love (2011)
Crazy Stupid Love is essentially three rom-coms rolled into one. There's a divorce comedy, a coming-of-age storey that will make your toes curl with embarrassment, and, of course, a prequel to La La Land with all the charm your heart could handle. In a locker room, Ryan Gosling was naked. It's a real thing.
Legally Blonde (2001)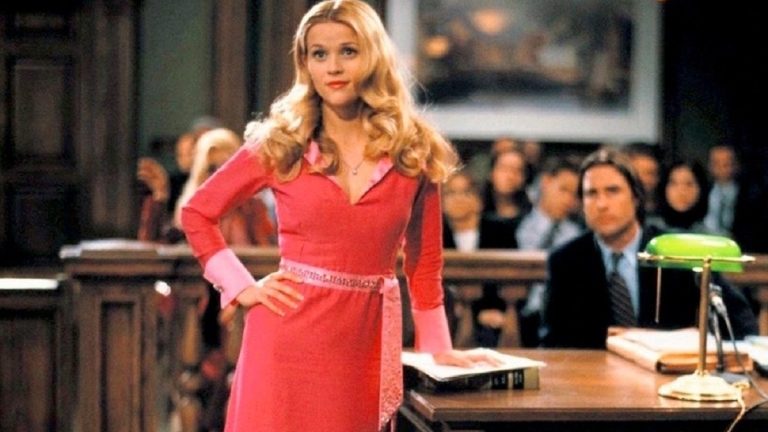 It's more of a comedy than a rom-com (e get your degree and leave your loser boyfriend in the past). Reese Witherspoon stars in the comedy classic about a stereotypical dumb blonde who proves to be anything but when she abandons her California life for a law degree at Harvard. While it may begin with her pursuing a man, it ends with her realising her own potential as a legal force.
Stranger Than Fiction (2006)
Will Ferrell's dramatic acting skills are on display in this metafictional storey about Harold Crick, an IRS agent who begins hearing a disembodied voice narrating his life. Karen (Emma Thompson) is the voice, and she is a novelist who is writing about him and plotting to murder him. Harold spins out in an attempt to save himself, but all the while he falls in love with Ana (Maggie Gyllenhaal), a tax-delinquent baker facing an audit. Stranger Than Fiction is a creative take on the genre that is both whimsical and clever.
Good on Paper (2021)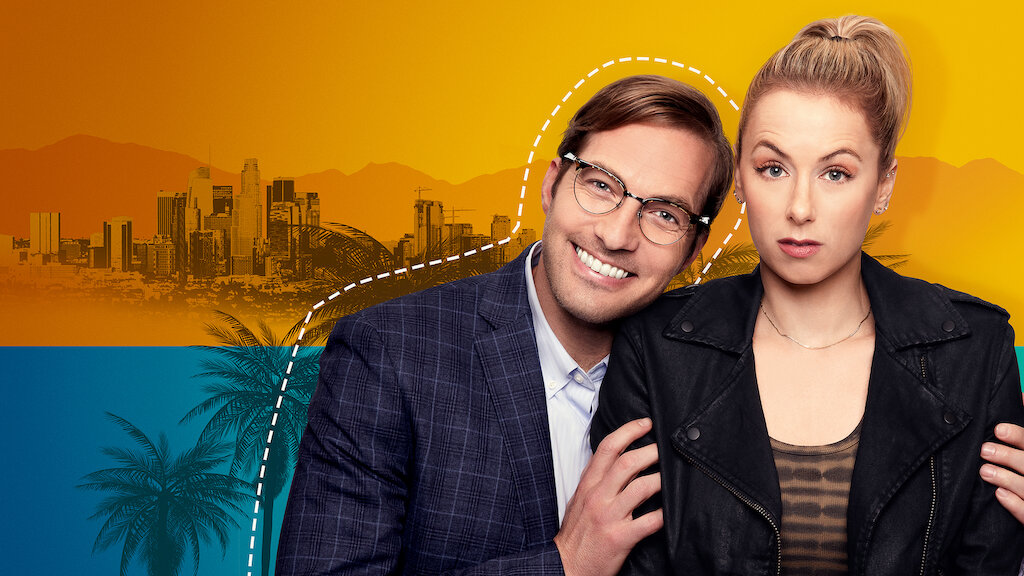 Iliza Schlesinger, a stand-up comedian, wrote and starred in Good on Paper, a romcom inspired by her own personal experiences. Andrea Singer, played by Schlesinger, is a stand-up comic who has put love on hold for years. When she starts dating the perfect guy, she suspects he's too good to be true, enlisting her friends in a hilarious mission to figure out who this catfish really is.
The Artist (2011)
This Academy Award-winning film is a brilliant parody of old Hollywood silent films. George Valentin, a silent film star, meets Peppy, a young actress, in the late 1920s. The popularity of "talkie" movies is just beginning to rise, and it appears that George's once-prominent career will fade. Over the years, the two actors have had personal and professional encounters while attempting to keep their attraction at bay.
The Best Picture winner in 2012 is a black-and-white love letter to the magic of silent cinema, centred on a matinée icon who falls for an ingenue as their fortunes in Hollywood rise and fall with the arrival of talkies. The Artist has it all: a heart-warming love storey, a thoughtful meditation on art, and a hilarious dog. What more could you ask for?
Safety Not Guaranteed (2012)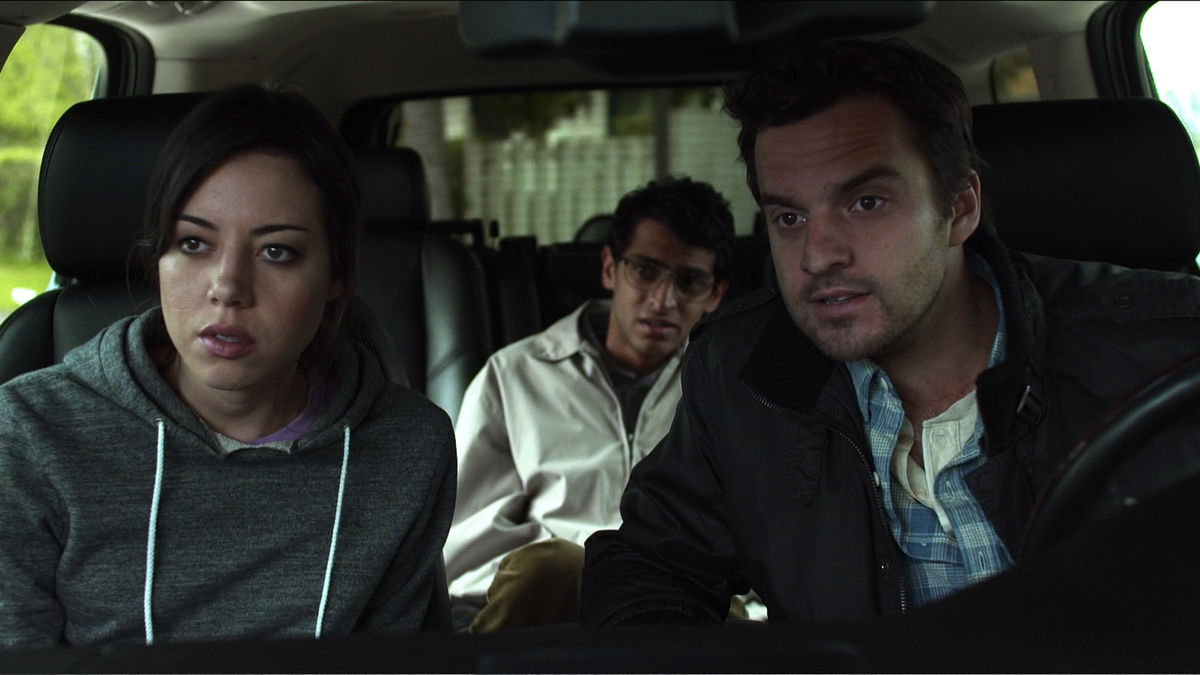 Aubrey Plaza lends her trademark deadpan wit to this quirky sci-fi romcom, in which she plays a disillusioned magazine intern who joins forces with her co-workers to find the writer of a classified ad looking for a time travel companion. When she meets the writer (Mark Duplass), they form an unexpected bond, making for a sweet storey about disillusioned young people confronting their unfulfilled dreams.
Mr. Right (2015)
The romcom genre is twisted up with action movie tropes in this deliciously over-the-top film. Anna Kendrick plays Martha McKay, a woman who is typically unlucky in love and soon discovers that her new beau (Sam Rockwell) is a rogue hitman. Mr. Right, a screwball and silly film that marries cotton candy romance with violent killings, makes our list because of the electric chemistry between its two leads.
Eternal Sunshine of the Spotless Mind (2004)
When he learns that his girlfriend underwent a procedure to erase her memory of him, he decides to take matters into his own hands and undergo the same procedure. As his memories of her fade, he learns more about their relationship and fears he's made a terrible mistake. A twisty, inventive love storey that doesn't shy away from depicting the various ways lovers break each other's hearts. This one is one of the most twisted rom-coms on Netflix, with a lot of heart and depth.
Runaway Bride (1999)
Julia Roberts, the romcom queen of the 1990s, shines in this film about a perpetually gun-shy bride who has jilted three men at the altar. When a newspaper columnist (Richard Gere) writes a one-sided article about her, he ends up following her around for a few weeks to write an in-depth piece about her as she prepares for her fourth wedding attempt.
Like Father (2018)
Kristen Bell can't do anything wrong. She plays a bride who is left at the altar and decides to go on her honeymoon anyway in this Netflix original. This dreamy newlywed getaway becomes an unexpected family reunion when she's joined by her father, whom she hasn't seen since she was five years old.
Scott Pilgrim vs. the World (2010)
This irreverent and energetic film stars Michael Cera as a slacker musician who meets his new girlfriend Ramona Flowers and hits the romantic jackpot—but must defeat her seven evil exes in manic, video game-inspired fashion. Although Edgar Wright's adaptation of Bryan Lee O'Malley's outstanding comic did not find a large audience upon its initial release, it has since become a cult classic. Scott Pilgrim (Cera) is a sweet, if slightly selfish and misguided, young man who falls in love with delivery girl Ramona Flowers (Winstead). He can only keep dating her if he defeats her seven evil ex-boyfriends. Scott is at ease with the video game framework, but the film is really about two people discovering that they must overcome their own baggage in order to find new love. Wright sprinkles video game tropes and fun little nods throughout the film, but never loses sight of the central romantic storey. Scott Pilgrim vs. the World is a hilarious, effervescent film that only gets better with repeated viewings.
The Lovebirds (2020)
Leilani and Jibran, on the verge of a breakup, unintentionally become involved in a bizarre murder. The two have a wild night trying to clear their names and find the murderer, possibly even saving their relationships. A couple on the verge of divorce becomes accidentally entangled in a weird murder mystery. As they move closer to clearing their names and solving the case, they must figure out how to keep themselves and their love alive through the night.
Let It Snow (2019)
If you're looking for some seasonal romance, Netflix's Let It Snow, a breezy holiday rom-com that finds a series of overlapping love stories on one fateful Christmas-season snow day, is a bit of a Love Actually for the teen set. It's a sweet film from start to finish, as interested in the dramas of teen friendship and domestic struggles as it is in the blossoming romances, and it's filled with delightful performances from a stellar cast of young actors. A lot of the Netflix Christmas romances are in the Hallmark channel vein, which is fine if that's your thing, but for those looking for an old-fashioned feel-good holiday romance, this might be the movie for you.
About Time (2013)
Before you read ahead, according to us, About time is one of the best romantic comedy movies ever. About Time, released in 2013, is not only an absolute gem of a romantic comedy, but it is also one of the best time travel films ever made. Oh, and it's a real tearjerker. The film, written and directed by Love, Actually filmmaker Richard Curtis, stars Domhnall Gleeson as a young man who, at the age of 21, learns from his father (Bill Nighy) that the men in his family have the ability to time travel. This comes in handy when he misses out on a chance with a charming American girl (Rachel McAdams) and returns to the night they first met to kick off their relationship on the right foot. But what starts out as a delightful, grounded, and romantic romp quickly turns emotional as About Time gradually reveals itself to be a father-son storey at heart. Tim Lake (Bill Nighy) discovers at the age of 21 that the men in his family, including himself, can travel through time. But when Tim falls in love with Mary (Rachel McAdams), he realises there are some complications to his time-traveling abilities.
The Kissing Booth (2018)
The Kissing Booth is one of the best rom-com movie on Netflix. Elle Evans (Joey King) isn't the most popular girl in school, but her social standing skyrockets when she volunteers to run the kissing booth at the school carnival—a scheme to kiss her crush, who happens to be her best friend's brother. The Kissing Booth is a 2018 American teen romantic comedy film written and directed by Vince Marcello, based on the 2012 novel of the same name by Beth Reekles. It stars Joey King, Jacob Elordi, and Joel Courtney.
She's Gotta Have It (1986)
Spike Lee's black-and-white indie classic launched his career and was later adapted into a mini-series. The plot revolves around Nola, a woman who is juggling three men. She likes them all but is hesitant to commit—but when the three men meet to work things out, her seemingly perfect arrangement becomes complicated.
Love Jones (1997)
This cult classic about poet Darius Lovehall (Larenz Tate) and photographer Nina Mosley (Nia Long), released in 1997, still hits all the right notes. When Daris and Nina meet at a poetry slam in Chicago, sparks fly, but old baggage threatens to derail their budding romance. Love Jones is a more mature take on the romcom genre, rich in texture and bittersweet truths.
Why Did I Get Married? (2007)
This ensemble film, a Tyler Perry classic, follows four married couples on their annual reunion vacation. This year, they travel to Colorado's snowy wonderland—but their vacation bliss is short-lived when it is revealed that one couple is on the rocks due to infidelity. As each pair starts to confront their own problems within their marriages, the comedic chaos ensues.
Alex Strangelove (2018)
There's something endearing about the fact that Alex Strangelove is an R-rated film that didn't need to be rated R. This John Hughes-style storey uses the word "fuck" far too frequently and is incredibly awkward about sex, as one would expect from any virginity-crazed teenagers in their final days of high school. And that is essentially the plot of this film, but with a charming twist: Alex Truelove (affable Daniel Doheny, who is not related to Jay Baruchel) has set a date to lose his virginity to his girlfriend Claire (Madeline Weinstein, who adds wonderful, almost tragic layers to a thin role).
But things go wrong when Alex meets, and then can't stop thinking about, Elliot, an out-and-proud gay high school graduate. Things come together a little too perfectly in the climax, but in these times, a film about accepting the differences that make you unique deserves nothing less than a happy ending.
Set It Up (2018)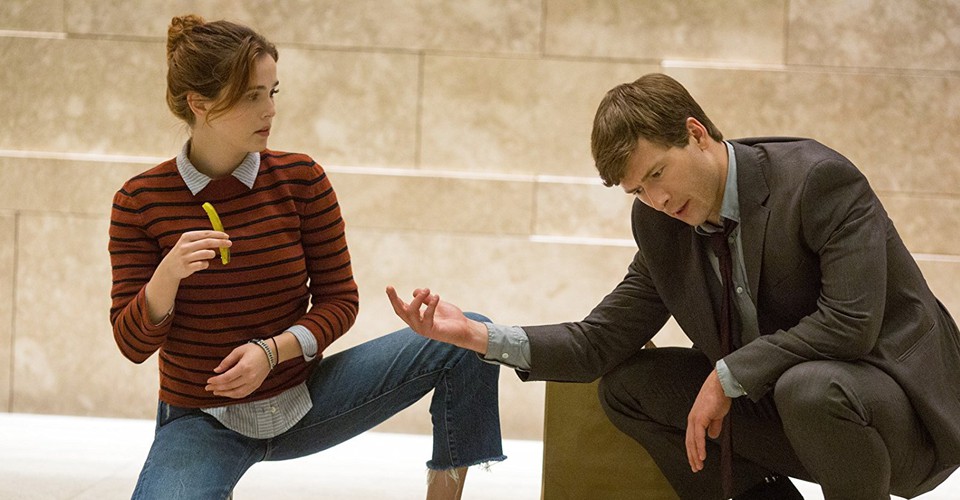 Two overworked assistants band together to set up their demanding bosses in the hopes of taking a break from their hectic workloads. Love is obviously in the air for more than just their bosses. Although it's probably not a good idea to pursue a matchmaking scheme in real life, it's entertaining to watch it play out on screen. It is one of the cutest light-hearted rom-com on Netflix.
If you're looking for a charming romantic comedy but don't want to watch something from a previous decade for the umpteenth time, Claire Scanlon's charming Set It Up is a must-see. The plot revolves around two overworked assistants (Zoey Deutch and Glen Powell) who decide to set up their bosses (Lucy Liu and Taye Diggs, respectively) in order to get some much-needed free time away from their stressful jobs. Despite their schemes, they begin to fall for each other.
The Wedding Planner (2001)
JLo plays a career-driven wedding planner who doesn't have time for her own romantic pursuits in this early-aughts romcom. Until she crosses paths with Matthew McConaughey's character, and sparks fly. The catch? He's engaged to one of her richest clients.
Sierra Burgess Is a Loser (2018)
Shannon Purser stars as the titular outcast in Netflix's latest original teen comedy as the titular outcast who teams up with the most popular girl in school to nab their respective crushes. Sierra Burgess Is a Loser, The Kissing Booth, To All the Boys I've Loved Before, and Now Sierra Burgess Is a Loser Netflix has a monopoly on teen romantic comedies. This is a fresh take on the classic 'nerd girl falls in love with popular boy' trope worthy of Rostand. Sierra Burgess makes the boy fall in love with her—but he thinks she's someone else.
Operation Christmas Drop (2020)
This new Netflix original puts a festive spin on the holiday season. Erica is a determined Congressional aide tasked with determining whether an Air Force base on Guam should be closed. She arrives to find a cocky captain, Andrew, who tries to show her around the base, which has a yearly tradition of airlifting goods to Guam residents for Christmas. Another Light -hearted rom com on Netflix in 2020.
Can't Hardly Wait (1998)
Recent high school graduates spend the night at a wild party, each with a different agenda for the evening, including winning over the prom queen, exacting revenge on a bully, and losing their virginities.
Someone Great (2019)
Jenny (Gina Rodriguez) is dumped by her long-term boyfriend and lands a music writing job at Rolling Stone in San Francisco, so she sets out with her best friends Erin (DeWanda Wise) and Blair (Brittany Snow) on a mission to have one more adventure in New York City. This Netflix original is as much a love letter to New York as it is a love letter to a relationship. It follows a music journalist (Gina Rodriguez) who, fresh off a breakup and about to move to San Francisco, embarks on one last wild night with her friends. One of the best rom-coms set in NewYork.
Always Be My Maybe (2019)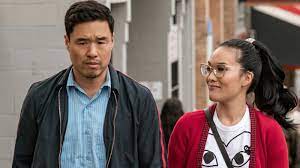 With 2018's Set It Up, Netflix reintroduced the romcom, and the streaming service's 2019 offering, Always Be My Maybe, is similarly charming and delightful. The film, co-written and starring Randall Park and Ali Wong, follows a pair of teenaged best friends who have since drifted apart and are pushed together again in adulthood, despite their lives having taken very different paths. Park and Wong are fantastic together, and the film allows for some breathing room with some well-paced dramatic sequences. It's also not short on scene-stealers, with Michelle Buteau being a hoot and Keanu Reeves proving his talent knows no bounds yet again.
This hilarious Netflix original is ideal if you want something sweet, not too sad, and thoroughly modern. Ali Wong plays a successful chef who reconnects with a childhood friend (Randall Park) and discovers that, even though their lives have changed drastically, all of the old sparks remain.
The Prince & Me (2004)
If you enjoy real-life royal romances like Meghan and Harry's, watch this sweet film about a Wisconsin med student who falls in love with a Danish prince unknowingly. The Prince & Me is a 2004 American romantic comedy film directed by Martha Coolidge, and starring Julia Stiles, Luke Mably and Ben Miller, with Miranda Richardson, James Fox and Alberta Watson. The film focuses on Paige Morgan, a pre-med college student in Wisconsin, who is pursued by a prince posing as an ordinary college student.
The Half of It (2020)
If you are looking for a latest rom com movie on Netflix, The Half of it is not at all a bad choice. Netflix has recently been hitting home runs with their young adult romantic comedies, and Alice Wu's The Half Of It is no exception. It's been nearly 15 years since Wu's first feature film, and it's a good thing she came back because The Half Of It is an especially well-layered, charming, and deeply touching storey about relationships – and not just romantic ones. Ellie Chu is played by Leah Lewis in the film.
She is a brilliant student who avoids having a social life at school. Instead, she devotes her time and energy to earning extra money by writing papers for her classmates. When jock Paul Munsky (Daniel Diemer) instead asks Ellie to write a love letter for him to give to his crush Aster (Alexxis Lemire), it sparks a love/friendship triangle that teaches all three more about each other and themselves than they could have imagined. It's a particularly nuanced and sensitive exploration of what it means to find "the one," one that goes far beyond the cliched understanding of the concept and into territory that's far more complex and inspiring.
Holidate (2020)
The season's latest Netflix original stars Emma Roberts and Luke Bracey as two people who make a pact to be each other's plus ones for the holidays all year. But, given their natural chemistry, it doesn't take long for their phoney romance to become complicated. Definitely worthy of one of the best rom coms in 2020 list.
Mystic Pizza (1988)
Julia Roberts stars as Daisy, a fun-loving teen who works at a pizza parlour in coastal Connecticut, in the film that catapulted her to stardom. Daisy, along with her sister and best friend, navigates romantic love and lifelong dreams, resulting in a feel-good classic.
Two Weeks Notice (2002)
If Hugh Grant's rumpled charm has you weak in the knees, watch Two Weeks Notice, one of his lesser-known romcoms. Sandra Bullock plays Lucy, a principled lawyer who works for Grant's George, a billionaire real estate developer who can't live without Lucy's advice. This couple realises their feelings for one another only after Lucy quits her job and hires her replacement.
Two Can Play That Game (2001)
In this 2001 film, Vivica A. Fox is fierce and irresistible as a woman who sets out to keep her man in line after he begins to stray, all while her girlfriends help her scheme along the way.
My Best Friend's Wedding (1997)
You can't talk about great romcoms without mentioning Julia Roberts, and My Best Friend's Wedding was undoubtedly one of the Oscar-winning actress' most successful 90s films. In the film, Roberts plays a single 28-year-old who receives a call from a close friend (Dermot Mulroney) informing him that he is getting married, only to discover that she is in love with him. She then decides to sabotage the wedding by posing as her fiancé with one of her best friends (Rupert Everett). Your mileage may vary depending on your feelings about "homewreckers," and My Best Friend's Wedding may not be as satisfying as other romcoms like Notting Hill or Pretty Woman, but the 1997 film has its moments.
Your mileage may vary depending on your feelings about "homewreckers," and My Best Friend's Wedding may not be as satisfying as other romcoms like Notting Hill or Pretty Woman, but the 1997 film has its moments, including an iconic sing-along to "I Say A Little Prayer."
Silver Linings Playbook (2012)
Relive this quirky 2012 hit starring Jennifer Lawrence as a depressed widow and Bradley Cooper as a man suffering from bipolar disorder. Lawrence tells Cooper, whose wife abandoned him while he was in a psychiatric institute, that she can help him re-establish his marriage if he agrees to be her partner in a dance competition. They form an odd friendship while working on their performance and help each other deal with their grief and mental health issues. Cooper's father is played superbly by Robert De Niro.
We constantly update our lists so you get the best possible list every single time. So please bookmark this list for future and check our OTT category for more such posts.