With millions of people watching Netflix's Inventing Anna, it's important to look at Anna Delvey's current net worth and the amount of money she stole while feigning heiress status in New York City for many years.
Anna Delvey, whose true name is Anna Sorokin, was born on January 23, 1991, into a working-class family in Domodedovo, Russia. Her mother formerly owned a small convenience shop before becoming a stay-at-home mom, while her father, Vadim, worked as a truck driver. Sorokin was born in Russia, but her family relocated to Germany when she was a teenager, so she spent the majority of her childhood there. Before leaving Germany to attend Central Saint Martins in London, she attended and graduated from a high school near Cologne.
But she didn't stay long in the UK to continue her studies. She immediately decided to leave the renowned art and design school and spend some time in Germany. Sorokin spent a brief period of time in Berlin before relocating to Paris for a public relations internship at Purple magazine in 2013. She attended New York Fashion Week later that summer before switching to an internship at Purple's New York office. Around this time, Sorokin started using the name Anna "Delvey," which she had previously claimed was her mother's maiden name. But later, her parents said they were completely unfamiliar with the name.
Sorokin quickly ended her internship with Purple. But she remained in New York City, where she started living under the fictitious name of a German heiress. In an effort to capitalise on other people's success, Sorokin spent years mingling with the city's social elite, wealthy artists, and other influential figures. This tactic worked well in many instances: Sorokin was able to convince countless people and banks to give her tens of thousands of dollars on the promise that she would repay them later. As an alternative, Sorokin used their funds to support her extravagant lifestyle and spread awareness of the "Anna Delvey Foundation," a secret social club and art gallery.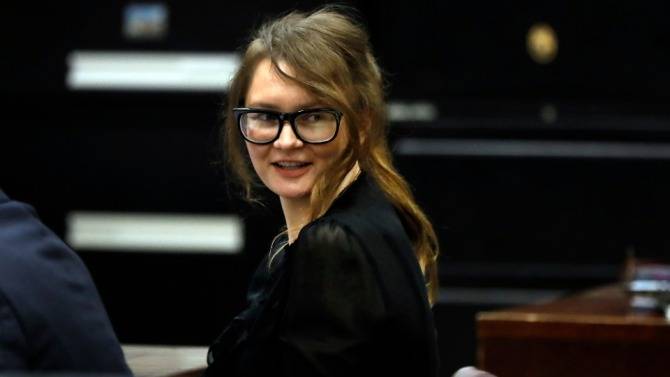 Despite not coming from a wealthy family, Sorokin gave the impression she was wealthy by booking stays at five-star hotels, leaving generous tips, and dining at upscale establishments. But eventually, her reckless borrowing and spending habits caught up with her. Sorokin was indicted in August 2017 on two counts of attempted grand larceny in the first degree, three counts of grand larceny in the second degree, one count of grand larceny in the third degree, and one count of misdemeanour theft of services after being kicked out of numerous hotels and accruing mountains of unpaid bills throughout the city. In addition, she was charged with check fraud and service theft because she didn't pay her hotel and restaurant bills. She was reportedly staying at an addiction treatment facility in Los Angeles at the time of her arrest, which occurred two months later during a sting operation.
Sorokin was arrested and later given a four to twelve year state prison term for her crimes. In February 2021, she received an early parole release; however, the following month, she was taken into custody once more by ICE because she had overstayed her visa in New York. The German national was still awaiting word on her deportation as of February 2022.
While her future is still up in the air, at least we now know more about one thing: Anna Delvey's net worth. Continue reading to learn everything we know about the fake heiress's theft of money and current market value.
How much money did Anna Delvey steal?
Sorokin defrauded a number of friends and businesses between 2013 and 2017 by falsely representing that she had a fortune worth more than $60 million offshore that she could use to pay them back. The German national frequently claimed to be the heir to her father's oil fortune. Actually, her father was a truck driver from the working class.
But over the years, Sorokin managed to acquire tens of thousands of dollars by pretending to be wealthy. This includes one instance when she agreed to pay for a trip to Morocco for a group of friends with all expenses paid, only to leave her friend holding the bag for the $62,000 tab. Another time, Sorokin allegedly persuaded a bank to lend her $100,000. She also succeeded in stealing an estimated $35,400 to cover the price of an aeroplane she once chartered to and from Nebraska. The con artist was also charged with fabricating financial documents in an effort to get a $22 million loan for her fictitious venture, the Anna Delvey Foundation.
But how much money did Anna Delvey actually steal? Sorokin's deception, according to the prosecution during her 2019 trial, allowed her to steal an estimated $275,000. The con artist received a $24,000 fine and was required to make nearly $200,000 in restitution as part of her 2019 sentencing.
How much was Anna Delvey paid by Netflix for Inventing Anna?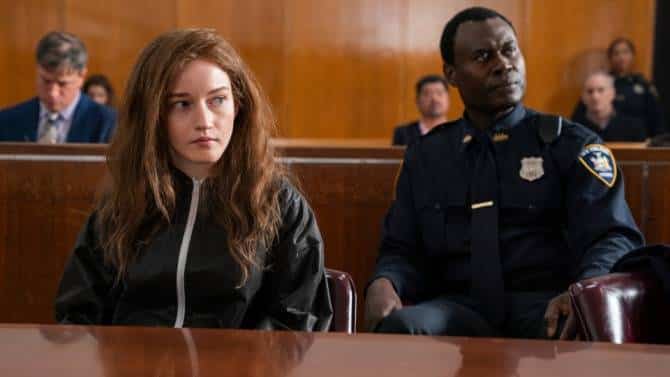 Insider reported in February 2022 that Sorokin received $320,000 from Netflix in exchange for the right to have Shonda Rhimes' limited series Inventing Anna based on her life. The article also revealed that Sorokin used $24,000 to pay off state fines and $199,000 of the money she received from Netflix to pay back her restitution.
For her part, Sorokin acknowledged in an essay for Insider that she would not be watching the show, stating that while she is still in ICE custody, "nothing about seeing a fictionalised version of myself in this criminal-insane-asylum setting sounds appealing to me." I had hoped for a very long time that I would have moved on by the time Inventing Anna was published. I envisioned the show as a sort of wrap-up, a final page to a lengthy book that had reached its conclusion," she wrote.
While I'm interested to see how they interpreted all the research and materials provided, I can't help but feel like an afterthought, the sombre irony of being confined to a cell at yet another dreadful correctional facility lost between the lines, the history repeating itself. The show is based on my story and told from a journalist's perspective.
What is Anna Delvey's net worth?
The $60 million Anna Sorokin once claimed to have in offshore bank accounts as Anna Delvey is a far cry from her current net worth. Sorokin received payment from Netflix for the rights to use her life story in their limited series Inventing Anna, but after paying back her restitution and ongoing legal costs, the disgraced con artist has much less money in her bank account.
Sorokin would have about $97,000 left over from her Inventing Anna salary if she paid the $223,000 in combined restitution and state fines that Insider reported. Anna Delvey's net worth is therefore less than $100,000 in 2022, though given her past spending patterns, we wouldn't be shocked if she's already in the red.
Read My Friend Anna: The True Story of Anna Delvey, the Fake Heiress Who Conned Me and Half of New York City by Rachel DeLoache Williams to learn more about Anna Delvey. The Vanity Fair photo editor and one of Anna's former best friends, Rachel DeLoache, detailed how she was duped by Anna and conned out of more than $62,000 in the book, which was named one of Time's 100 Best Books of 2019. The tell-all also contains previously unrevealed information about Rachel and Anna's trip to Marrakech and how their supposedly all-expenses-paid getaway to a $7,500 per night private village turned into a nightmare. A "true story of money, power, greed, and female friendship," according to My Friend Anna.
Being a binge-watcher himself, finding Content to write about comes naturally to Divesh. From Anime to Trending Netflix Series and Celebrity News, he covers every detail and always find the right sources for his research.