Even more than the other 'Law & Order' programmes, the long-running NBC police procedural 'Law & Order: Special Victims Unit' has featured some of the most despicable villains on television throughout the years. This is because the series deals with specific types of crimes. Billy Tripley is one such criminal whom the SVU squad runs into. Will Keenan plays Tripley, a paedophile and rapist who gives the parents of one of his victims hush money in order to avoid detection by the authorities. He is also one of the few offenders on the programme who manages to avoid being found guilty. Here is all the information you require on him. Spoilers follow!
Who is Billy Tripley in Law and Order?
Billy Tripley only makes an appearance in one episode of "Law & Order: Special Victims Unit" (season 5 episode 19; "Sick"), but he left a lasting impression on the story and the show's viewers. He is one of the rare criminals who escape, as was already established, despite the SVU's best attempts. Two girls are fighting at the start of the episode. They are slasher aficionados who became concerned after reading posts made by a user going by the handle "PsychoKiller" about killing a five-year-old girl. Denver, Colorado is where the girl resides. They alert the local authorities, who contact their counterparts in New York City after discovering that the username in question originates from the city.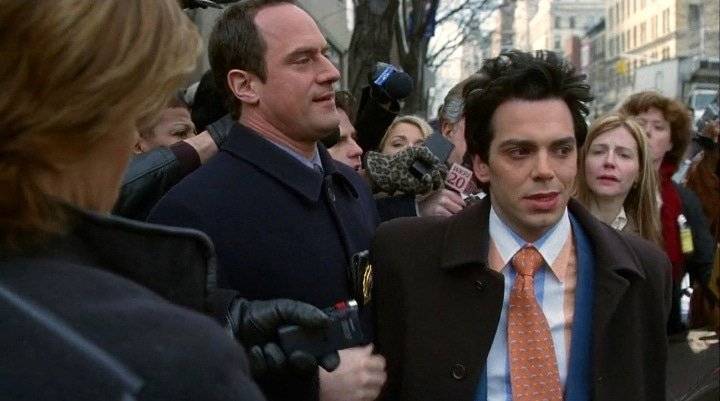 It turns out that such messages were posted by a little boy by the name of J.J. Ostilow. J.J. comes out as aggressive, confrontational, and abusive. The SVU discovers proof that he dismembered his sister's dolls. Despite his father's protests, J.J. is admitted to Bellevue's teenage unit. But the cops soon learn that J.J. often yelled "rape" when fighting a bully at his previous school. The SVU draws the conclusion that the little kid was a victim by relating that to his actions. J.J. confides to Dr. George Huang during their interview that he was sexually raped in Billy Tripley's "Treasure Room" during a party that was intended to be a sleepover. Additionally, he claims that after being paid by Tripley, his parents agreed to a non-disclosure agreement.
Following his arrest, Tripley and his attorney contest the allegations. Tripley asserts that he is shaved when the SVU requests samples of his pubic hair. However, when J.J. accurately identifies some facts about Tripley, such as the fact that he has a birthmark on his genitalia, it provides the police with enough proof to prosecute the tycoon.
How Did Billy Tripley Evade the SVU?
On the day Tripley is scheduled to appear in court for the trial, a video is sent to the judge. J.J. seems to be retracting his comments there. The SVU follows J.J. down in Maine when his father is found in contempt of court, but he manages to flee to Canada with his uncle. Due to this, the court is forced to grant Tripley his liberty.
A second accusation is made against Tripley, but it is ultimately found to be untrue. Nora Hodges, a woman, alleges that Tripley molested April, her granddaughter. However, the SVU learns that Nora invented the whole scenario in an effort to extort Tripley. She has already begun subjecting the younger woman to mercury as part of a cancer fraud scheme.
This is the second time Tripley's case has failed. Tripley hosts a victory party in front of the media after being freed. Despite the widespread belief that he is innocent, the SVU team knows better. Tripley's case was allegedly inspired by actual claims that Michael Jackson had abused children.
Being a binge-watcher himself, finding Content to write about comes naturally to Divesh. From Anime to Trending Netflix Series and Celebrity News, he covers every detail and always find the right sources for his research.