If there's one thing that's impossible to refute, it's that Nick Cannon has elevated to the status of household celebrity over the past few years thanks to both his success in the entertainment industry and his "prolific seed." After all, since 2011, the actor, comedian, and host has fathered 12 children with six different women, one of whom is none other than Breana "Bre" Tiesi, a former model who is now a high-end realtor. Due to Bre's employment with The OGroup, a portion of their story has now been revealed in season 6 of Netflix's "Selling Sunset." Let's learn more about them today.
Bre Tiesi and Nick Cannon's Journey
Bre reportedly met Nick for the first time on the set of his MTV improv comedy series "Wild 'N Out" sometime in the middle of the 2000s, and they quickly had an open relationship. They split up, though, after the former model started seeing Johnny Manziel, the star quarterback, and it even resulted in an atypical marriage that lasted from 2018 to 2021. Their 2018 union "didn't have a wedding or a dress" because she evidently never wanted to get married in the first place; instead, her priority has always been her career.
Because of this, Nick had already promised to be there for Bre when she returned in 2018 – "He just knew me well," she once told ET in an exclusive interview. "He was telling me, '[Saying "I do" is] not what you truly want,' and at that moment he knew me better than I knew myself. I will, however, fully respect and support you if you choose to do this. It should therefore come as no surprise that he entered the picture around the time of her divorce from Johnny in November 2021, which also happened to be the moment she became pregnant with their baby.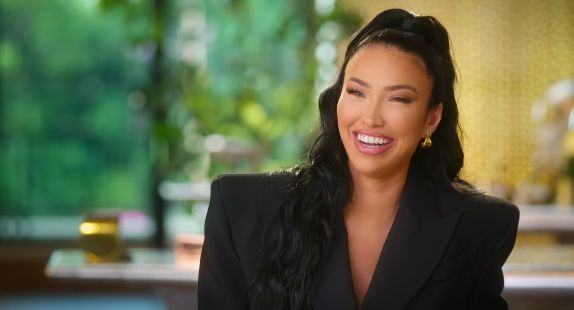 Bre reportedly gave birth to Legendary Love Cannon at home in June 2022 without the use of any drugs, and she afterwards described the event as inspiring. Even though he had his other kids and baby mamas to take care of, her beau's constant attention and support at every turn was the best thing for her. She has, of course, always defended Nick against any public claim that cast doubt on his reality as a wholly committed father.
Bre frankly told ET in 2022, "[Nick] makes the schedule work." "If there's anything essential, we can all go through the assistant to make sure it's on the calendar. But he always provides whatever you say you need from him. So, you know, he's there, we have X, Y, and Z, and it's on the calendar. He just [balances everything], I don't know [how], the now-successful realtor continued. I never have to fret or wonder if he will show up. I place a lot of importance on that. I will, however, make it happen. We'll also reorganise things if I have to.
They "have such a secure, open relationship in the sense that I could address anything, and I don't have to feel worried about how I say it or anything like that because he knows who I am," Bree explained of their relationship. No ego or malicious purpose exist. We aren't fighting or shoving each other. We're here to be positive, to work together to build, and to figure out how to coexist. However, as seen in "Selling Sunset," things did become a little tense between her and Nick once she learned of his second pregnancy online.
Are Bre Tiesi and Nick Cannon Still Together?
Bre apparently was more upset that she hadn't found out about Nick's pregnancy with model LaNisha Cole (in 2022) from him than it was that he had, but they seemed to be able to sort things out and rapidly reach a new level of understanding. Given that the reality star has since continued to defend Nick and their relationship, especially given that she doesn't intend to change her mind about marriage and is "one & done" with children — it's her and Legendary for life, she stated in an Instagram story earlier this year, we can actually say this with some confidence.
View this post on Instagram

Additionally, during an Instagram Stories Q&A in January 2023 in response to "cult" "contract pregnancy" rumours, Bre said, "I love Nick. I adore him as a person and a father. Create any story you like to understand and explain the unusual relationship. We don't give a damn. But since they haven't actually given it a name, it's unclear exactly what this affinity is. In fact, Bre has merely said that "it's not necessarily anything," except that he fulfils her "needs." The native of California claimed in the podcast "The Know For Sure" that "this is just us." "Whatever you do away from that is what you do away from that. There is respect for everyone. Everything is truthful.
Being a binge-watcher himself, finding Content to write about comes naturally to Divesh. From Anime to Trending Netflix Series and Celebrity News, he covers every detail and always find the right sources for his research.