Burn, a psychological thriller movie directed by Mike Gan, is set over the course of one night at a petrol station. Working the graveyard shift at the petrol station was just another day for Melinda. She craves connection, yet every attempt she makes to strike up a discussion with someone ends in their rejection of her. Sheila, a coworker who often attracts the attention Melinda craves, is rude to her. However, when a man by the name of Billy shows up, everything changes.
Billy initially appears to be another consumer. But when he discovers that nobody is there, he grabs a gun and robs the shop. The situation quickly gets out of hand as Melinda tries to connect with Billy in this point. As the story moves closer to violence, Melinda's darker side becomes more apparent. It's an astonishing turn, but it's also so plausible that you could start to doubt if the movie is based on actual events. What you need to know about it is as follows.
Is Burn (2019) a True Story?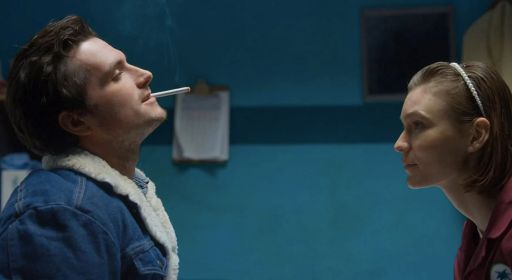 Mike Gan is the author of the original narrative and the director of "Burn." When asked where he got the idea for the premise, he said he read an article that gave him the motivation. "I recently read a story about a heist that went awry and resulted in the thieves themselves being on the receiving end. And I've always thought it was fascinating to think about how someone might react mentally if they switched roles from victim to perpetrator, he continued.
Gan concentrated on the individuals and their motivations since the idea of these shifting relationships captured his attention. He had to make sure that the audience understood the people and what drives them as much as possible because the story's setting and timing are very constrained. "After the basic plot idea, I merely focused on figuring out what each character wanted, and once that was established, I could clearly hear their voices. Every persona had a specific goal, various desires, and was going to be a challenge for every individual, he continued.
Gan used each of the few characters as the story's main character, which allowed for a variety of viewpoints. It was crucial that each of them see themselves as the "hero of the movie with that entitlement and sincerity," which fueled the tension and ultimately caused the horrifying turn of events for everyone. Gan was inspired to come up with this scenario by the films of directors like The Coen Brothers and Bong Joon-Ho. He highlighted the films 'Fargo' and 'Mother' as examples of works with compelling people who are thrust into frightening or humorously absurd circumstances.
Gan devoted close attention to the images because the setting and atmosphere are so important in films like "Burn." He treated the movie as a "twisted fairytale" and emphasised the acting by using images that mirrored the performers' feelings. "We tried to blend narrative aspects with the realistic lighting of the place by using various coloured light patterns for each character and section of the petrol station. In general, we wanted the petrol station to feel more like a huge globe with several sceneries than just one specific place', Gan said.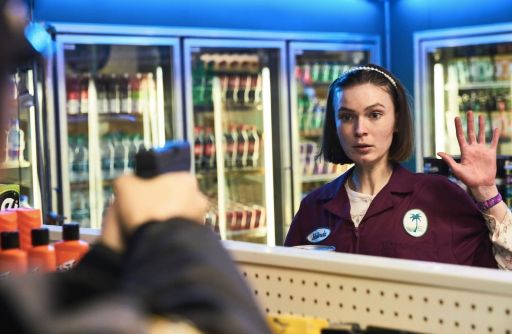 Melinda is the most significant component of the story, despite the fact that many different components travel about to advance the action of "Burn." Without giving the audience access to her past or an explanation for her behaviour, it was necessary to make it apparent that her acts were driven by her mental condition. Even though they don't appear in the movie, Gan and the actor Tilda Cobham-Hervey spent a lot of time developing the character's backstory.
"I took a lot of time creating a narrative for her and pondering how she came to be this way. I think everyone can identify with her as a naive, innocent dreamer who is desperate for connection, love, and to be seen. I made an effort to tap into that side of her, and even while she occasionally tries to connect in ways that don't quite work, she is constantly looking for ways to do so. Sadly, given how the evening develops, none of those initiatives fully succeed, according to Cobham-Hervey.
With all of this in mind, we can say that although if "Burn" is an entirely fictional work, the director and performers infused the narrative and characters with elements of reality to assist the audience comprehend, if not relate to, the characters. Although it is partially based on a true story, the filmmaker invented an alternate timeline to keep the audience guessing as they watch the movie.
Our Team DCS includes 5 different writers proficient in English and research based Content Writing. We allow them and encourage them to follow the Entertainment news all day long. Our posts, listicles and even the exclusives are a result of their hard work.