People all across the world were disappointed when Elon Musk recently stated that he would be limiting the number of tweets a user can read each day. The decision has drawn criticism from all sides, particularly from users who frequently visit the platform to find news, memes, and the most recent international information.
The limit has now been raised to 10,000, 1,000, and 500 tweets, respectively, from the previous 6,000 for verified users, 600 for unverified users, and 300 for new users. Users are currently exploring for ways to get around the rate cap because the numbers are still insufficient.
Fortunately, there are a few methods you may use to get past the daily tweet limit and continue using Twitter in its entirety. Here are three strategies for evading Twitter's pace limit:
Use Browser Extension
On the platform's web version, this technique functions. You can install the OldTwitter browser extension, which will bring back the 2015 Twitter design and all of its functions. As a result, you won't need to worry about the rate cap.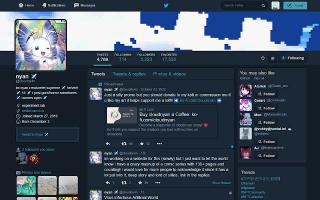 All popular browsers, including Chrome, Mozilla Firefox, and Microsoft Edge, support the plugin. You can set the feed to display in reverse chronological order in addition to having the per-day read limit restriction removed by using the extension.
TweetDeck
A tool for managing Twitter accounts is called TweetDeck. You can manage all of your Twitter activities using this platform. You can get around Twitter's Rate Limit Policy using TweetDeck, which operates independently and enables you to go beyond the most recent limitations imposed by Twitter.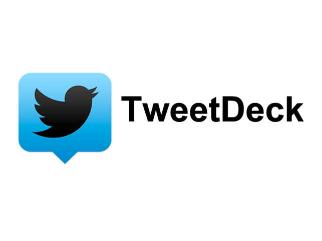 But it's crucial to keep in mind that TweetDeck doesn't have a mobile app and is only accessible through online browsers. Visit tweetdeck.twitter.com and sign in with your Twitter account to use it. Once logged in, you can create different columns to alter how Twitter appears to you.
These columns enable you to display multiple screens, including searches, the most popular articles, direct messaging, and listings. It should be noted that TweetDeck's ability to get around Twitter's Rate Limit regulation might not endure indefinitely because Elon Musk might later put in place mechanisms to stop this.
Use Opera GX Browser
You may now get around Twitter Rate Limit with a new upgrade to the Opera GX Browser. The update has been made available for both the desktop and mobile versions. To increase the number of tweets you can send each day using the Opera GX browser, follow these instructions:
Install the Opera GX browser on your desktop or mobile devices running Android or iOS.
Just launch a browser and navigate to twitter.com. If you exceed the allowed tweet-reading limit, you can still use the platform as usual without encountering any "Rate limit exceeded" or "Cannot retrieve Tweets at this time" problem messages.
So go ahead and experiment with the many ways to get around Twitter's rate limit. And let us know in the comments section which approach you found to be most effective.