After a lengthy hiatus of three and a half years, Carnival Row is finally making a comeback on television with a season 2. The fantasy series, which is returning after several postponements due to the pandemic and scheduling issues, is one of the most anticipated shows of the year.
The Prime Video programme centres on mythical beings that live as refugees in contemporary civilization while a homicide investigation is ongoing. The events of the first season finale, when tensions between immigrants and humans had risen, will be continued in the second and final season.
How many episodes of Carnival Row season 2 are there, and when do they air? Find out by reading on.
Carnival Row Season 2 Release Schedule
The second season will include 10 episodes instead of the first season's eight, which had eight. The first episode of the season will air on February 17 and there will be two more episodes released every Friday. The conclusion will air on March 17. At 12 am ET, all episodes will be made available on Amazon Prime Video. Here is the complete release calendar:
Episode 1: Fight And Flight: February 17
Episode 2: New Dawn: February 17
Episode 3: The Martyr's Hand: February 24
Episode 4: An Unkindness Of Ravens: February 24
Episode 5: Reckoning: March 3
Episode 6: Original Sins: March 3
Episode 7: Kindred: March 10
Episode 8: Facta Non Verba: March 10
Episode 9:– Battle Lines: March 17
Episode 10: Carnival Row: March 17
A few hours before to its streaming debut, the season premiere will also receive a special online showing. On February 17 at 6 o'clock, the episode will be live-streamed, and actors Orlando Bloom and Cara Delevingne will give a special introduction.
Tonight, be the first to return to the Row. Watch the Season 2 premiere early, featuring a special welcome from Orlando Bloom and Cara Delevingne.
Join at 6 p.m. PT here:https://t.co/pxkR13oOl8


Password: carnivalrow pic.twitter.com/xVLRxNZH4q

— Carnival Row (@CarnivalRow) February 15, 2023
What to Expect from Carnival Row Season 2?
The following season will include Philo looking into a string of killings that have strained relations between humans and fae. In order to exact revenge on the Burgue's human leaders, John Breakspear and Sophie Longerbane, who have oppressed them, Vignette will work in tandem with the vigilante group Black Raven.
Tourmaline will get certain extraordinary abilities while Imogen and Agreus will learn about a new society. The season's trailer, which Prime Video debuted last month, promises the adventures the heroes and villains will experience. View the trailer down below.
Who will Star in Carnival Row Season 2?
In the season, Cara Delevingne will play Vignette Stonemoss, Simon McBurney will play Runyon Millworthy, David Gyasi will play Agreus Astrayon, Tamzin Merchant will play Imogen Spurnrose, Andrew Gower will play Ezra Spurnrose, Karla Crome will play Tourmaline Larou, and Arty Froushan will play Jonah Breakspear. Orlando Bloom will play Rycroft "Philo" Philostrate.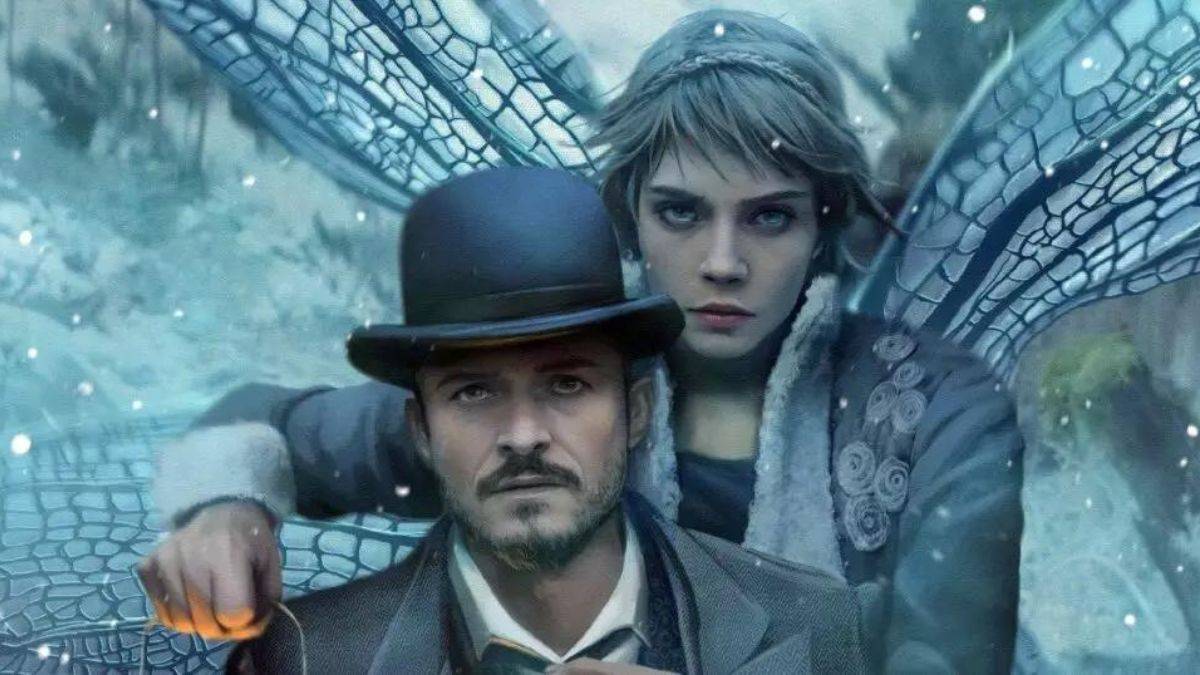 In an interview, Bloom said this of his character: "Philo is willing to do whatever it takes. It's one of the characteristics of the character that I adore. He's lived with this falsehood for so long that he's ready to do whatever it takes to do the right thing.
And he feels such intense remorse and shame about it that it motivates him to accept responsibility for a large number of people, prompting the question, 'Why are you doing that?' from others. Because of his background and past, he feels this sense of obligation, the speaker continued.
How eager are you to watch Carnival Row's last season? Comment below and let us know.
Being a binge-watcher himself, finding Content to write about comes naturally to Divesh. From Anime to Trending Netflix Series and Celebrity News, he covers every detail and always find the right sources for his research.