French director Céline Sciamma has made a name for herself as one of the most influential writers and directors in contemporary French cinema. She is also one of the few female directors now working in the industry. Sciamma's work has consistently been a breath of new air when it comes to women and LGBTQ+ representation in a field dominated by men, the male gaze, and clichéd images of women and what their lives and emotions are like. She was up in a suburb of Paris and had her education in filmmaking at La Fémis, one of the best film schools in France. Sciamma self-identifies as a lesbian, which further distinguishes her work in a field that has historically marginalised LGBTQ+ perspectives.
Sciamma's graduation film project from her final year of film school, Water Lillies, marked her professional debut in 2007. Many of the topics she addressed in later movies first appeared in Water Lilies, which solidified her as a filmmaker to keep an eye on. Since then, Sciamma has starred in a number of films, but she is best recognised for her role in Portrait of a Lady on Fire, which took home the Cannes Film Festival's Queer Palm award. Although Sciamma has a long career in film ahead of her, these are her strongest pieces so far.
Being 17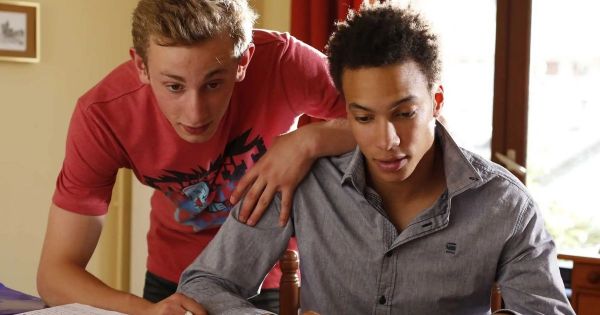 Being 17 was written by Céline Sciamma, who also served as the screenwriter for the film. André Téchiné directed the movie. Damien, a seventeen-year-old who resides at home with his parents—a doctor and a military pilot—is the subject of the film Being 17. Damien is being bullied by a classmate while his father is abroad on a mission in his homeland.
Damien believes it's time to learn self-defense when the bullying gets worse, so he enrols in lessons with a tutor. In addition, the movie focuses on the bully's life, who, in contrast to Damien, has a rough past. Damien's mother offers to take him in after his mother is admitted to the hospital, which leads to some lessons in life for both of them.
Girlhood
2014 saw the release of Girlhood, which was another addition to Sciamma's body of work on young women's coming-of-age tales. Marieme, a teenaged French-African who lives in one of Paris' less affluent suburbs, is the main subject of the movie. Her aggressive brother is in charge of the home while her mother works long hours, and she isn't performing well in school. One day, she is approached by a group of girls outside after being advised to attend a trade school due to her subpar grades. until they ask Marieme if she wants to travel with them to the city, she agrees until she later witnesses a male she has a crush on coming up to the girls.
One of the few routes out of the lifestyles they have led up to this point leads these girls to choose a life of crime and taking from others over continuing their education. The movie is extremely important since it captures life for Black French people, especially those of African origin, living in contemporary France, even though its subject matter isn't particularly cheerful.
Ivory Tower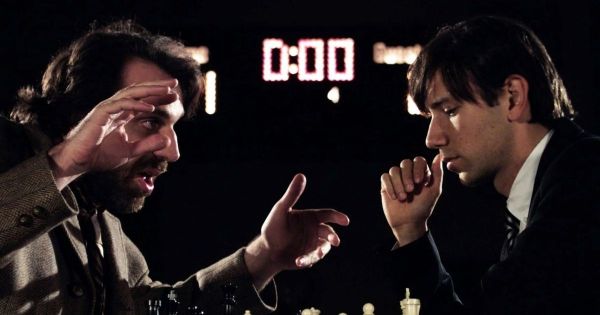 Ivory Tower, a 2010 Canadian film, was written by Sciamma. A wide range of musicians active in the Canadian music scene are included in the film, which was directed by musician Adam Traynor. Hershell, a former chess champion who is returning to Toronto, serves as the story's protagonist. His brother has recently become engaged to Hershell's ex-girlfriend, much to his dismay. He is also the one who stripped him of his title as one of the top chess players, adding insult to injury.
The movie recalls their relationship and what led to its breakup as well as the emergence of the bond between her and his sibling. But Hershell comes up with a brand-new strategy in the present to reclaim his dignity and his life.
My Life as a Courgette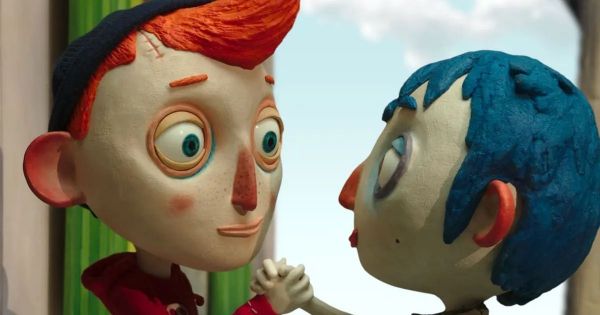 My Life as a Courgette is a stop-motion animated movie that was co-written and directed by Sciamma and is based on a book by Gilles Paris. The main character, Icare, lives in Switzerland with his mother there during the course of the film. His mother is now a drunk, and his father abandoned them.
Icare kills his mother when she lunged at him in an altercation, then surrenders to a police officer in the neighbourhood. After expressing his desire to use the moniker "Courgette" to the officer, he is subsequently brought to an orphanage. After some initial struggle, he bonds with the other kids there, but when a new girl moves into the orphanage, Courgette assumes it's love at first sight.
Paris, 13th District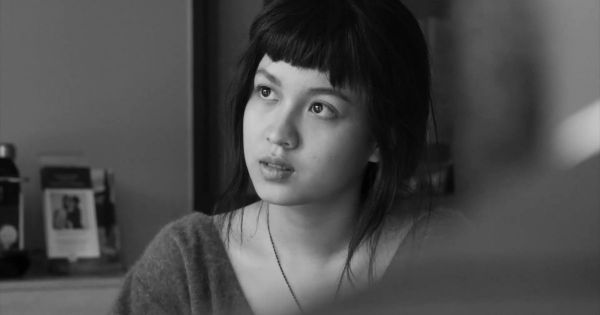 In another film for which Sciamma served as the writer, Léa Mysius and Jacques Audiard collaborated on the script for Paris, 13th District. It is based on both comic books and a book. Émilie, the primary character, is a call centre employee who struggles to generate enough money to pay her rent and faces difficulties at home.
She posts an ad searching for a roommate in an effort to try to pay the bills, but when a male PhD candidate contacts her about it, that sets off a chain of events that doesn't go well for her. An older student at her institution, who is a nontraditional student and is older than her classmates, struggles in her classes at the same time.
Petite Maman
The most recent movie Sciamma released was Petite Maman, which came out in 2021. Prior to its distribution in France and other nations, it debuted at the Berlin International Film Festival. Tragically, an eight-year-old girl named Nelly just lost her grandma at the start of the movie. Despite their sorrow, her parents must pack up the house, and as Nelly is playing alone in the woods, she encounters a girl who appears to be her age.
When it starts to rain, the girl, Marion, invites Nelly inside her house as they continue to play. There is a storyline surprise concerning this as the movie goes on, particularly as Marion and Nelly continue to divulge facts about their personal lives.
Portrait of a Lady on Fire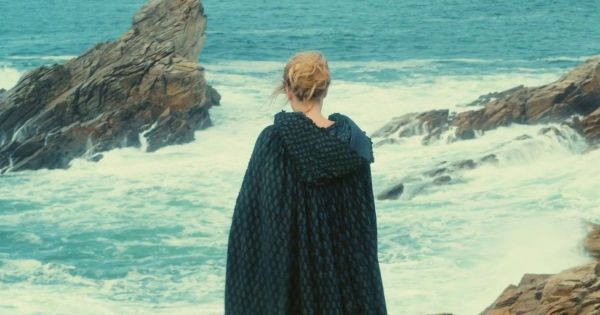 A picture of a woman on fire Sciamma's most well-known film to date is Pyramide Films' Portrait of a Lady on Fire, and there's a good reason for that. Given that it shows the two main characters' lesbian relationship, it won the Queer Palm at the Cannes Film Festival. A painter named Marianne is thinking back on her past in this period piece from the end of the 1700s after one of her students inquires about a painting she had created. When she was younger, she was commissioned to paint a young woman from the aristocracy, but the subject declined to sit for the portrait. She didn't want it carried out.
Over the course of their time together, the two wind up getting closer, and finally their platonic friendship develops into something more. The movie enjoyed enormous success not only at the Cannes Film Festival but also with reviewers and at other award shows in the West.
Tomboy
Numerous subjects that Sciamma has addressed and touched upon in her writing are extensively covered in Tomboy. Its main character is a ten-year-old girl who, despite having a female biological gender, seems androgynous when compared to the usual social expectations of what a girl should look like. When they first arrive, they are Laure, but after getting to know the other young people residing in the building, they decide they have the opportunity to live as someone who is gender non-conforming and present themselves as Mickael.
The other kids in the neighbourhood continue to see Laure/Mickal as a boy, and he even develops feelings for a nearby girl who reciprocates his feelings. It might not be a pleasant situation, though, when other people learn the truth.
Water Lilies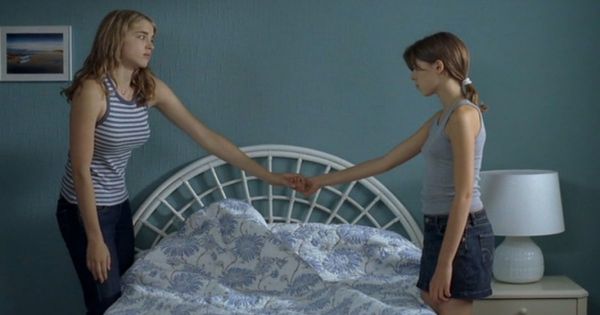 Water Lilies Haut et Court Water Lilies was Sciamma's first movie, and it's an important part of her discography. It follows the lives of various kids who reside in the Paris suburbs and is a coming-of-age film. The three youngsters learn about their developing sexuality and what it means to be drawn to someone in this summertime drama. Each of them has a crush on someone, and when some of them start dating their crushes, it makes the other two feel left out.
The girls' resentment of one another's new relationships will cause theirs to develop in various ways as time passes and the summer draws to a close, even if it results in a developing romantic attraction between them.
Our Team DCS includes 5 different writers proficient in English and research based Content Writing. We allow them and encourage them to follow the Entertainment news all day long. Our posts, listicles and even the exclusives are a result of their hard work.