Chess does not appear to be a game that lends itself well to film adaptation. Even the most dramatic maneuvers are nearly impossible to give emotion with a camera move because the competitions are often long and feature little to no discussion. The mind sport, on the other hand, has repeatedly proven to be an undeniably fascinating aspect of movies. There is, without a doubt, a metaphor for it. Chess has become synonymous with strategy and sophistication, as Denzel Washington exclaims in "Training Day," "This s**chess, *'s it ain't checkers!"
There's also the pure joy of witnessing smart people excel at a game that few will ever master — the one-on-one intensity of two great talents competing to outperform one another. Finally, there are the folks who are drawn to chess. Characters with lots of personality. Obsessives. Hustlers. Prodigies. These folks are indisputably compelling on the board and in their personal lives.
To assist you in discovering the subgenre for yourself, we've compiled a list of the finest of the best.
Bobby Fischer Against the World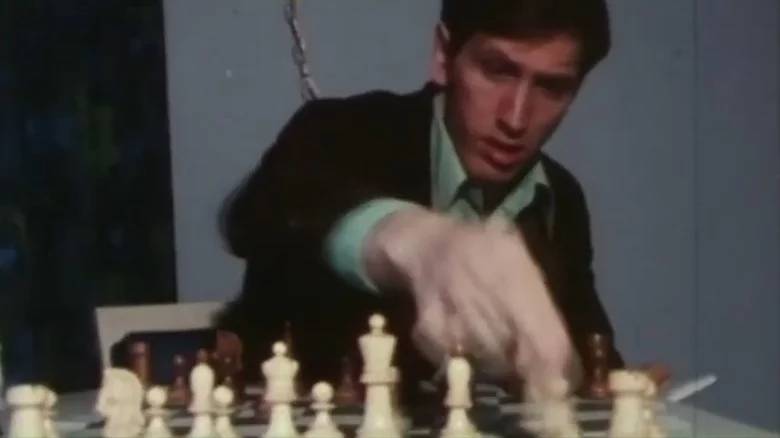 This documentary, directed by Liz Garbus, a well-known and renowned documentarian, covers a lot of the same territory as the film "Pawn Sacrifice." "Bobby Fischer Against the World," on the other hand, takes a completely different tone by depending on the viewpoints of chess players who Fischer encountered or who entered the game in his shadow. The documentary, which is both more intimate and emotionally distant than the fictional picture, doesn't simply show how chess changed Fischer, but also how he affected the mind sport, with all of his talent, mental health issues, and intolerance.
Garbus is also adamantly opposed to giving Fischer's decidedly dark and damning actions a Hollywood polish. So, while the film is at ease presenting the grandmaster's successes, it makes no attempt to disguise Fischer's sad life trajectory. It's impossible to look away from the movie, but it's also difficult to keep watching it. Still, what else can you do but display it when it's the truth of a man's life?
Brooklyn Castle

Budget cuts at Intermediate School 318 are threatening several of the school's clubs and extracurricular activities. The chess club is included on this list. The documentary follows the school and club for just over a year as they try to prove themselves in the mind sport while also trying to stay afloat in the face of depleting budgets.
Despite the odds, they became the first middle school to win a US Chess Federation championship and the most successful team at their level in the country. While all of this is fascinating, the film's appeal resides in the way the camera integrates itself into the classroom. It depicts them not just as chess players, but also as children. Observing their joy, watching their interactions, hearing them explain why they play chess — it's all so genuine and vulnerable that it's impossible to resist. Chess brings them together, but it's their personalities that keep us on the edge of our seats.
Computer Chess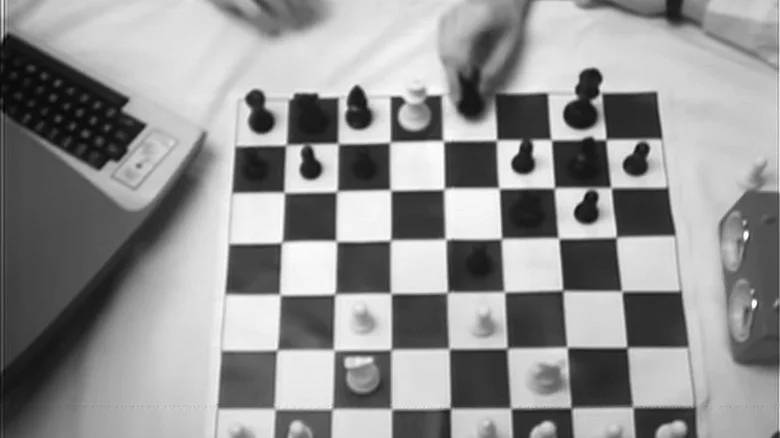 "Computer Chess," a 1980 mockumentary, is a rare film that uses the mind sport to create a funny story. A group of like-minded people — maybe best described as nerds — have convened in a hotel to demonstrate their chess, computer, and computer program chess talents. Two other conventions, one dedicated to a cadre of self-involved self-improvement types and the other all about the purportedly carefree swinging lifestyle, are taking place at the same low-rent hotel.
While the other two conventions aren't given much attention, they do function as fractured mirror reflections of our chess-loving characters. The self-helpers should understand the chess group's obsessions, but they can't see past their nerdy and passive trappings. The geeks should understand the swingers' desire for exceptional personal relationships, but they struggle too much with their aversion to sex to be able to relate. Later, during an encounter with a sex worker, the man who hired her struggles to grasp how she can be both an object of passion, a person who has sex for money, and a person with brains and profound interests.
Critical Thinking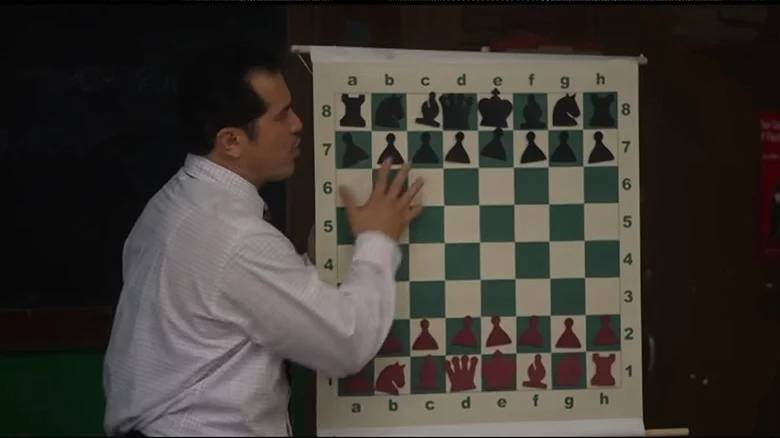 Something about combining chess, cinema, and true stories seems to work pretty well. Another film in this vein is "Critical Thinking," which is about the first inner-city team to win the US National Chess Championship.
In 1998, a group of five Miami Jackson High students, motivated by Mario Martinez's (John Leguizamo) critical thinking class, battle a school system that doesn't believe in them and home circumstances that make their everyday lives precarious. The film combines a "motivational teacher bringing out the best in his students" theme with a sports story about "improbable underdogs overcoming the odds to win." It succeeds on all fronts, thanks in large part to Leguizamo's vivacious performance. The actor displays his ability for loose-limbed comedy by playing a full chess match — complete with wigs and dialects — in a way that is both authentic to the event and interesting enough to hold the attention of his students and the audience during a particularly bravura scene.
Fresh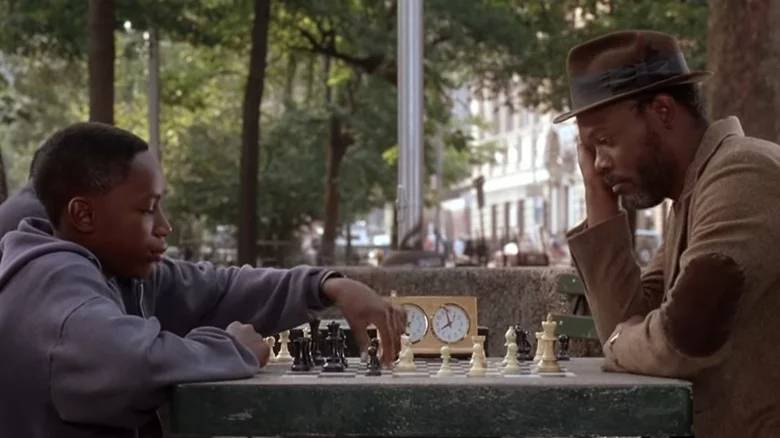 Fresh (Sean Nelson) spends much of his days merely surviving. His life is a series of tumultuous events, each one presenting an opportunity for him to disappoint himself and others around him. Fresh struggles to meet the expectations placed on him, whether it's failing to meet them while operating as a drug courier or being late to school on a regular basis. None of them, though, wounded as much as his infrequent encounters with his father, Sam (Samuel L. Jackson), over a chessboard. Fresh fails to fight his old father time and time again, and Sam dismisses him for his efforts.
Chess is only a minor part of the movie, yet it is a big part of it. It depicts Fresh's isolation from everyone's expectations of him, including his own father. Each relationship depicted in the film is heartbreaking, depicting a boy growing up and apart from his parents, with neither party knowing how to heal the gap.
Game Over: Kasparov and the Machine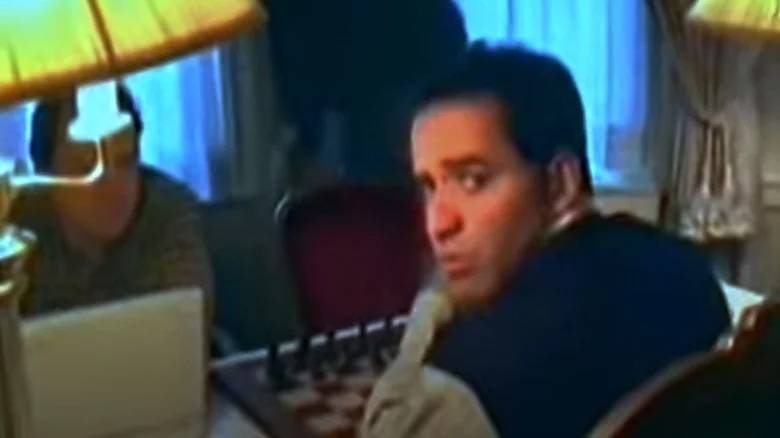 Given how much technology has progressed since 1996, this documentary may appear nearly antiquated. Nonetheless, it shows an intriguing period in the history of computer programming. Furthermore, many of the questions it raises about how far we want to take technology and what it implies for humanity are still pertinent today, if not more so.
Garry Kasparov, the 11-time World Chess Champion, decided to compete against IBM's Deep Blue chess-playing computer in 1996 and won. A year later, the man and the machine faced off again. Deep Blue came out on top this time, winning two games against Kasparov's one, with the other three games ending in ties. Kasparov, on the other hand, insisted that IBM had cheated in some way to give Deep Blue the victory. "Game Over" delves into this idea while showing historical examples of purported computer-like entities defeating humans in chess. While the core topic of fraud remains unsolved, the program maintains audience interest by evaluating the data and considering plausible incentives for both sides to falsify what happened between the computer and the grandmaster.
Magnus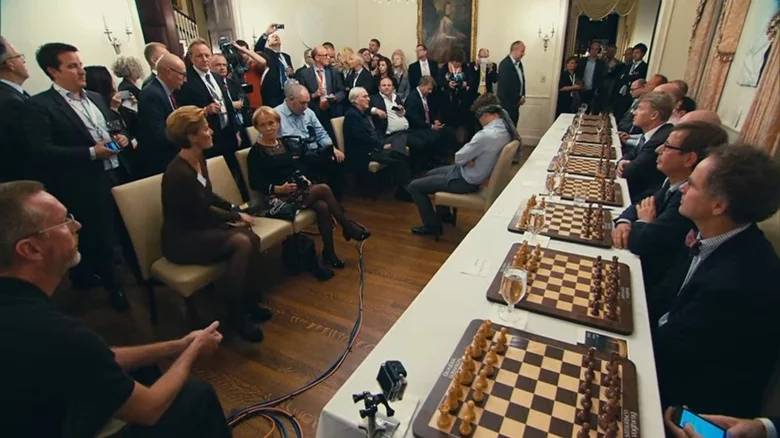 Magnus Carlsen became a chess grandmaster when he was 13 years old. As a result, he became one of the top ten youngest grandmasters in history. This documentary, released thirteen years later, aims to examine Carlsen's life and meteoric ascension to the top of the mind sport.
Using archive video, interviews, and home movies, "Magnus" is more interested in simply seeing a genius at work than in trying to figure out what makes the grandmaster tick. Unlike documentaries like "Game Over" or "Bobby Fischer Against the World," the film isn't looking for solutions to conspiracies or fraud charges. Its sole goal is to capture Carlsen in his natural state.
The quality of the subject determines how successful these films are. Magnus Carlsen is fortunate for the film in that he is a naturally personable and interesting person who is at ease in his own skin and secure in his abilities. Even casual fans of the game will certainly find something to enjoy in this look at one of the game's finest players, who is still on a three-year winning streak in the World Championship.
Pawn Sacrifice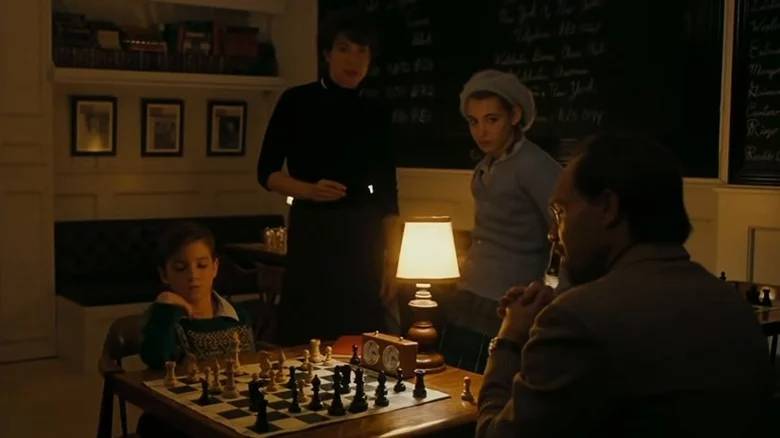 This was Tobey Maguire's only live-action part for seven years, until "Spider-Man: No Way Home." While it's great to have him back in the spotlight, if his career had ended here, he would have left a lasting impression as the tumultuous real-life grandmaster Bobby Fischer.
The film jumps back and forth in time, focusing on Fischer's childhood and his time as one of the greatest chess players of all time. "Pawn Sacrifice" is unafraid to reveal Fischer's outbursts, delusions, and often discriminatory beliefs while still accurately portraying him as a truly transformative force in the chess world. The story concludes in Reykjavik, Iceland, at the 1972 World Chess Championship. Fischer ultimately met Boris Spassky (a cool, confident Liev Schreiber) there, despite having paranoid fantasies of being pursued by the KGB. The championship's sixth game, still regarded as one of the finest single rounds of chess ever played, is dramatized in the conclusion.
While some chess fans, including Spassky, have expressed unhappiness with how the film depicts both the match's history and how the game is played, it's the kind of film that will pique the interest of moviegoers with varying levels of knowledge of the game. Maguire's primary performance is riveting, and Edward Zwick's direction breathes life into a sport that is often inert.
Queen of Katwe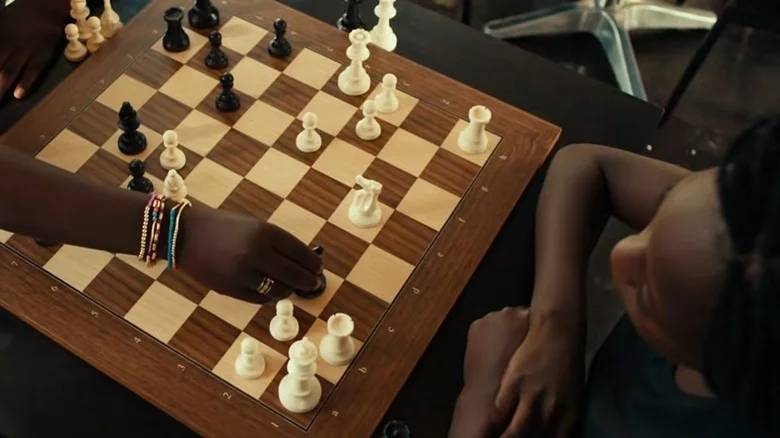 "Queen of Katwe" is the kind of story of life in Africa that is rarely depicted in cinema, according to a review in The Guardian. The true story of Phiona Mutesi (Madina Nalwanga), who discovers chess at the age of ten, is depicted in the film, which was inspired by an article published by Tim Crothers for ESPN. She began her training under the direction of Robert Katende (David Oyelowo) and quickly rose to prominence, doing more than any other Ugandan player, man or woman, of any age.
While the film depicts a slightly less severe reality than Mutesi experienced as a child, it does not pretend that her life was easy or enjoyable. It's particularly candid about the realities of her chess matches. Instead of aiming to emphasize on a success (as even Crothers piece does), the film depicts Mutesi losing her first Olympiad and coming home devastated. A post-script informs us that she continues to play and becomes increasingly successful, but this never detracts from the tragic, simple honesty of the film's finale.
Queen To Play

"Queen to Play," a French-language film set in Corsica, offers a counterpoint to the many chess films that portray the mental sport as evil or extremely competitive.
Hélène (Sandrine Bonnaire) works as Kröger's maid (Kevin Kline). She observes his chessboard one day while working at his house, and he offers to teach her the game. She not only takes to it, but it also unlocks something within her, surprising them both. Soon, she sees chess everywhere and spends her waking hours thinking about it. As previously stated, the film does not portray this developing interest as being dark or deadly. Instead, it takes on a liberated gleam. Hélène has spent much of her adult life as a maid, a wife, and a mother caring for and cleaning up after others. She has finally found something she can call her own in chess. She's also quite excellent at it. She feels a part of something that provides her delight without requiring anything more than playing for the first time in years, if not ever.
Return from the Ashes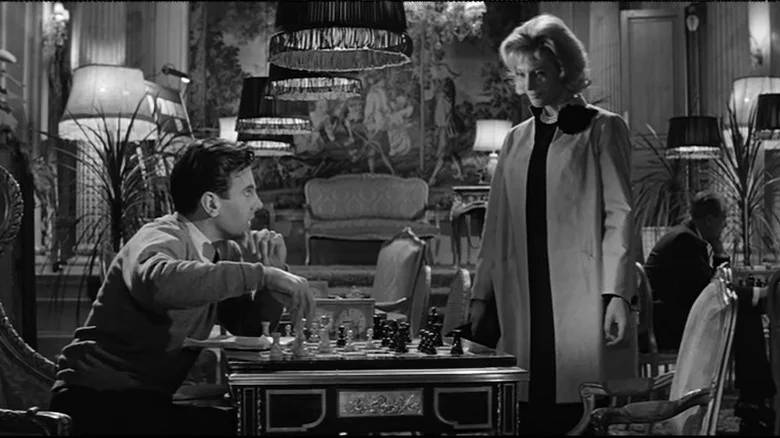 Chess serves as a trigger for bringing the main protagonists together as well as a metaphor for the deceptive cat and mouse game that follows. Dr. Michele Wulf (Ingrid Thulin) plays chess against a stranger Stanislaus Pilgrin in a France on the verge of World War II (Maximilian Schell). His amoral quest for fortune fascinates her, and the two begin to fall in love. When Germany invades France, they marry in a last-ditch effort to save the Jewish Wulf, but the scheme fails, and she is sent to extermination camps.
Wulf manages to survive the ordeal and returns to France, where he meets Pilgrin. Rather than telling him she's his long-lost love, she lets him assume she's just a woman who looks like his ex. He falls for it and hires her to impersonate Wulf's stepdaughter Fabi (Samantha Eggar) in order to gain access to Wulf's land. With secret lovers, murder plots, and simmering resentments, the picture swiftly devolves into noir territory. The conclusion proves what any strong chess player already knows: the queen is the most threatening piece on the board.
Searching for Bobby Fischer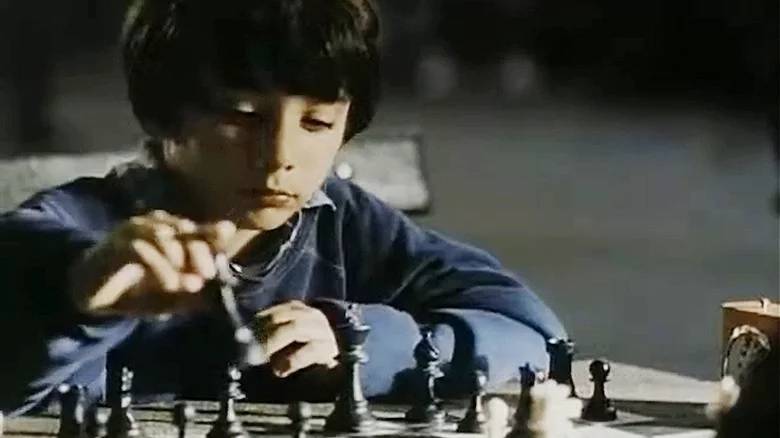 "Searching for Bobby Fischer," a chess film based on a true story, depicts the story of Joshua Waitzkin (Max Pomeranc), an American chess prodigy. The film is based on the novel by Fred Waitzkin (who is played by Joe Mantegna in the film), but it focuses on Joshua particularly.
The film's vitality comes from interpersonal relationships. It's terrible to watch Joshua manage his connection with his father, who becomes considerably more invested in the boy's achievement than Joshua himself. The child's interactions with his teachers, the cruel and frigid Bruce Pandolfini (Ben Kingsley), and the loose improvisational street hustler Vince, however, are the highlights (Laurence Fishburne). Kingsley is particularly captivating in a performance that could have easily devolved into caricature but instead becomes a study in intensity.
"Searching for Bobby Fischer" comes to a close on a note so simple and beautiful that words fail to do it justice. In practice, however, the grace of it is delightfully surprising. After watching a boy come dangerously close to being broken by adult agendas for two hours, his sole message to a younger player is a surprisingly effective salve.
The Dark Horse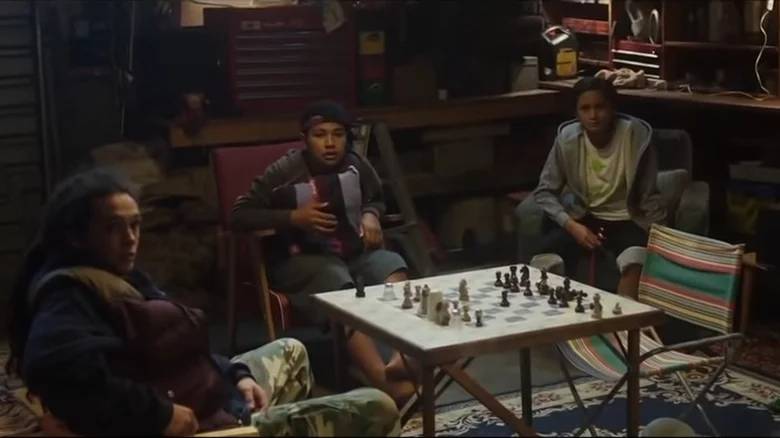 The portrayal of Genesis Potini's (Cliff Curtis) mental health difficulties stands out instantly in "The Dark Horse." Potini, a fast chess expert from New Zealand, suffers from bipolar disorder, which the film acknowledges and exploits for cheap drama.
The film tries to portray chess from Potini's point of view, adding vivid fantasy scenes and stories that anchor the pieces and movements in the man's Mori ancestry. He views chess in the same way that some people perceive sports, music, or the theater. It's more than simply a fun or entertaining activity; it's a means to organize one's life and put everything into sharp focus. Chess may be a route out of difficult situations or a tool to bring out the best in oneself.
There are many things to enjoy in "The Dark Horse," but none of them compare to Curtis' performance. The native New Zealander rarely gets the chance to play the lead in American films, and it's difficult to understand why after seeing him here. His acting is sincere, compassionate, and strong, forcing the audience to sit up and pay attention.
Please text HOME to 741741, call the National Alliance on Mental Illness helpline at 1-800-950-NAMI (6264), or visit the National Institute of Mental Health website if you or someone you know is struggling with mental health.
The Grass Arena

Mark Rylance has had a long and illustrious career on the English stage and screen, having lately broken through in the United States with films like "Bridge of Spies," "Dunkirk," and "Ready Player One." "The Green Arena," one of his first pieces, is included here. It was originally intended to be part of an English television series, but it performed so well on its own that the producers decided to make it a stand-alone feature picture.
It follows Healy's (Rylance) climb from criminal to chess champion, inspired by John Healy's memoir of the same name. Healy (Rylance) was incarcerated after getting into a brawl during the height of his problems with alcoholism. The film's performances enthrall, despite its adherence to biopic genre clichés. Rylance gets Healy's complexity and makes parts of the book's more lyrical writing feel quite authentic as dialogue. In addition, the late Pete Postlethwaite plays "The Dipper," a fellow outcast alcoholic, in a supporting role.
The Luzhin Defence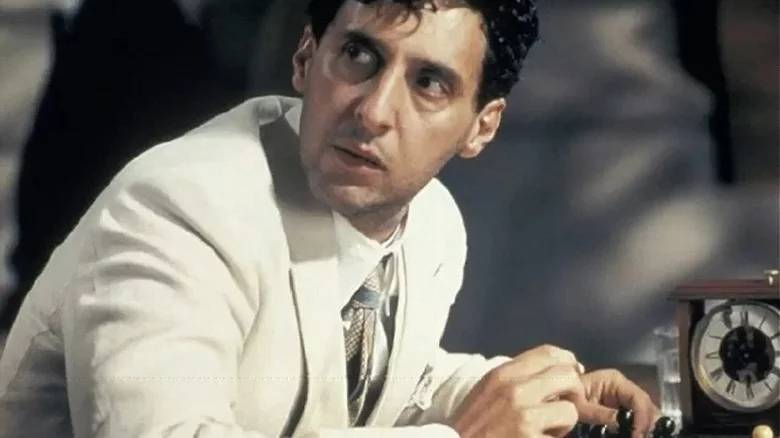 The focus of this video, like many others about chess, isn't so much on chess as a game as it is on evidence of an obsessive or damaged nature. In this example, the obsessed damaged man is Aleksandr Ivanovich "Sascha" Luzhin (John Turturro), a brilliant chess player whose traumatic past makes him open to psychological attacks and trickery. Nonetheless, despite — or perhaps because of — his frailty, he attracts Natalia's attention (Emily Watson). Even her parents can't keep them apart as they fall in love swiftly and deeply. A chess championship competition, however, stands between them and their wedding day.
Despite being melodramatic at times, "The Luzhin Defence" provides a showcase for Turturro's acting abilities. Regardless of how ridiculous the film appears to be, the actor manages to make Luzhin recognizable as human and empathetic. The ending may be unrealistic for some, yet it is impossible to resist because it feels so emotionally honest.
Our Team DCS includes 5 different writers proficient in English and research based Content Writing. We allow them and encourage them to follow the Entertainment news all day long. Our posts, listicles and even the exclusives are a result of their hard work.