We knew the implications of Will Smith slapping Chris Rock at the Oscars would linger for a long time the moment it happened, but I'm not sure anyone could have guessed how long the talk over The Slap would last. Rock has remained silent on the subject during his stand-up appearances, leaving the floor free for everyone from Ricky Gervais to Shaquille O'Neal to weigh in on what happened… and what will happen next. Following Jada Pinkett Smith's request that Chris Rock and Will Smith "work this out and reconcile," the former SNL star and mainstream comedian has expressed his sentiments. Smith shouldn't be seated by his phone in the first place.
While Chris Rock has been mute on the subject — at least in public – a source close to the actor informed ET Online:
He's not concerned with the Smiths at the moment. He's touring and he's preparing for a comedy special.
He should, after all. Keeping working would be one of the healthiest ways to work through such a public incident. And, happily for Chris Rock, he had a comedy tour planned after the Academy Awards, so he was able to get straight back into his element – being on stage and cracking jokes. And, hopefully, he won't be struck by a member of the crowd for the words he uses.
Many people were watching Chris Rock's first few shows after the Oscars to see if he'd address The Slap in any manner. While Rock has generally avoided the subject, stating that he'll talk about it "until I get paid," the Smiths have been put on the defensive and have been asked to explain Will Smith's behaviour.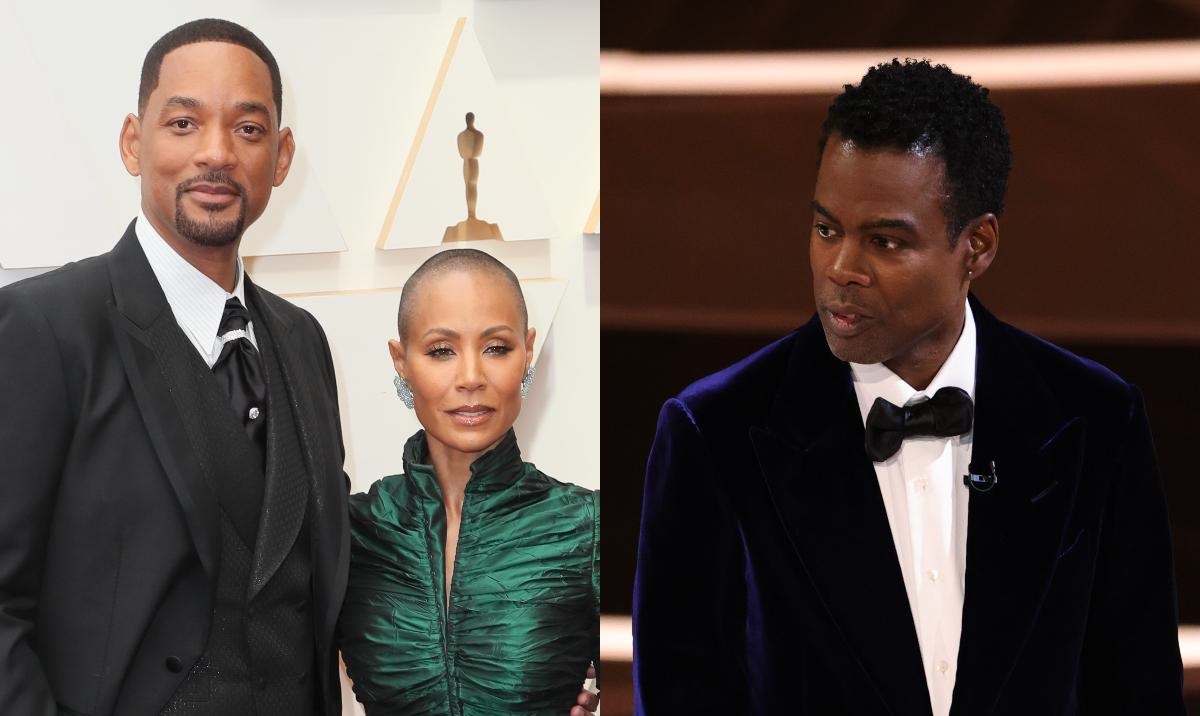 Smith has paid a high price for his impulsive slap. In the aftermath of the issue, the Bad Boys star resigned from the Academy, and numerous projects he was working on were cancelled, despite Sony's assurances that Bad Boys 4 is still in pre-production. These setbacks may give Will Smith more time to pursue his self-imposed "spiritual journey," as he maintains. Even in her Red Table sessions, Jada Pinkett Smith explained that she and Will are still figuring out this thing called life. Jada, aren't we all?
Chris Rock could be hinting at what he has planned for the future. If he's really savvy (and Chris Rock is), he'll set up a high-profile interview — get Oprah Winfrey on the phone, for example – and pay for it on pay-per-view. We'd all gladly pay top cash to hear Rock's formal answer to Will Smith's smack. Alternatively, if he continues to incorporate references to The Slap into his stand-up, he may end up with another hour of material that could be used to power a second stand-up special in addition to the one he's now touring with. For the time being, the ball is in Rock's court. We'll have to wait and watch how he handles it.
Our Team DCS includes 5 different writers proficient in English and research based Content Writing. We allow them and encourage them to follow the Entertainment news all day long. Our posts, listicles and even the exclusives are a result of their hard work.