In June 2006, 46-year-old Debbie Hawk's daughters visited their mother's Handford, California, house and discovered blood. At that point, their mother vanished, according to NBC's "Dateline: The Disappearance of Debbie Hawk." More than ten years later, her human bones were discovered, and their biological father, Dave Hawk, was found guilty of killing her. Conrad and Chelsa Hawk, two kids, make an appearance on the programme to talk about their views and experiences. Let's get started if you want to learn more.
Who are Conrad and Chelsa Hawk?
Over the course of their nine-year marriage, Deborah "Debbie" Triantis Hawk and David "Dave" Martin Hawk welcomed three children: Conrad, Chelsa, and Savannah. The oldest, Conrad, recalled the "great memories" he had of his father playing basketball in the backyard and racing through cornfields while listening to their favourite songs, "Mysterious Ways" and "I'm Your Captain," loudly. The good days, however, came to an end when Debbie filed a petition to break the marriage in 1998.
Conrad Hawk Conrad and Chelsa related how Dave held their mother responsible for their failing marriage and the contentious divorce proceedings that followed. While Debbie's position as a pharmaceutical representative was steady, her estranged husband was never able to maintain employment and frequently experienced periods of unemployment. Even worse, in April 2004 when he sought for a mortgage loan to refinance the existing mortgage on his house in Lemoore, he committed financial fraud by giving the lender a bogus business name.
In accordance with court documents, Dave named Conrad, Chelsa, and Savannah Hawk as the registrants and is even accused of forging his son's signature on the bogus business name statement. Although records indicated one spoke with "Conrad," the supervisor, and verbally attested to Dave's employment, he denied having spoken to any lending company workers. Conrad also described how, in late 2005, his father attempted to emotionally blackmail him before a scheduled appointment with the family law court mediator.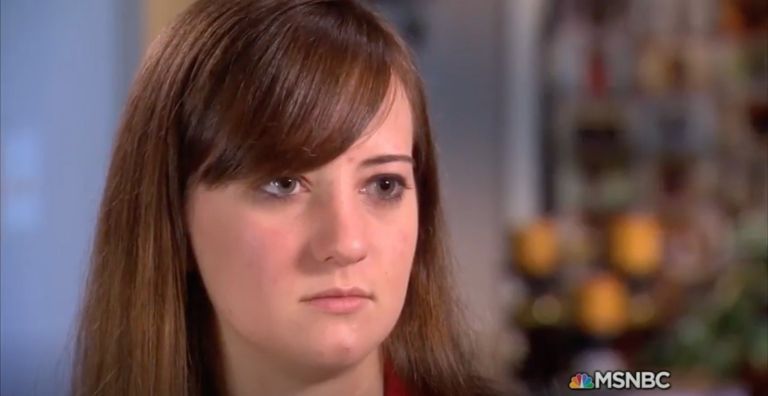 Conrad and Chelsa were dropped off at Hanford High School for volleyball practise by Dave before the day of the scheduled meeting. He allegedly picked up his son after dropping her off and verbally abused him while blaming Debbie for his upbringing. The teen was threatened and told to inform the mediator that he wanted to live with each parent "50/50." According to court documents, Dave even attempted to buy Conrad off with a new car, a new computer, and a room renovation.
Where are Conrad and Chelsa Hawk Now?
On June 8, 2006, Conrad last saw his mother as she took him to a doctor's visit. On June 13, Debbie was supposed to pick up the kids from Dave's house at 5:45 PM. She had intended to take Savannah out to supper after dropping Conrad and Chelsa off at a swim meet at Lemoore High School. Her son attempted to reach Debbie on her home and cell phones after she failed to show up at the scheduled hour. The kids tried calling again at 6:00 PM, but both phones went to voicemail.
The kids were astonished to discover a blood trail extending from the master bedroom into the garage after Dave dropped them off at their mother's house in Hanford. Both Debbie and her tan Ford Freestar van were nowhere to be located. "My—my biggest fear was that we were—that we were going to find her," Chelsa recalled. The thought that we may discover her somewhere in that house is what really frightened me. The police were made aware of the contentious divorce procedures, the ongoing custody dispute, and Dave's alleged theft of money from the kids' accounts.
For first-degree murder, five counts of tax evasion, three counts of embezzlement, grand theft, and perjury, a jury found Dave Hawk guilty. He was given a life sentence without the possibility of parole in 2009. Conrad and Chelsa, though, apparently disagreed about how things turned out. According to the programme, the latter believed justice had been done, but his distraught sister continued to support her father. She explained how her family had begun to doubt her love for her mother as a result of her ideas.
Chelsa remarked, "They just cannot see that because they're so hurt; it's hard to convince them that I can stand by one parent and believe the other parent's innocent." But Conrad continued, "I personally don't think she thinks her father is innocent. I believe that, in her eyes, having one parent who might have committed a terrible act is preferable to having no parents at all. Conrad, a young man in his early 30s who resides in San Francisco and works as a digital content advisor, has adopted privacy whereas Chelsa hasn't.
Our Team DCS includes 5 different writers proficient in English and research based Content Writing. We allow them and encourage them to follow the Entertainment news all day long. Our posts, listicles and even the exclusives are a result of their hard work.