American actress, singer, and television host Dionne Warwick. She was born in East Orange, New Jersey, on December 12, 1940. Warwick has a career spanning more than five decades and is regarded as one of the most successful female vocalists of all time.
With her distinctive voice and hits like "Don't Make Me Over," "Walk on By," and "I Say a Little Prayer," Warwick launched her singing career in the 1960s and rapidly became well-known. She became well-known for her pop, soul, and R&B music fusion as well as for her collaborations with Burt Bacharach and Hal David.
She was raised in a musical family and at a young age started singing in the church choir. She started a group with her relatives when she was a teen, which included Cissy Houston, the mother of Whitney Houston, and they played in public places.
Warwick has won multiple accolades for her contributions to music, including five Grammy Awards and the National Academy of Recording Arts and Sciences' Lifetime Achievement Award. She has also received inductions into the Grammy Hall of Fame and the Rock and Roll Hall of Fame.
In addition to her work in music, Warwick has acted in a number of movies and TV episodes, such as "The Love Boat" and "The Nanny." She has also hosted television shows and participated in a variety of charitable activities, including serving as a Goodwill Ambassador for the UN.
One of the most adored and significant singers of all time, Warwick still tours and performs today. She is adored by people all over the world and is widely regarded as an authentic icon of American popular music.
Into the World of Whitney Houston
Whitney Houston was an American singer, actress, and model who was born in Newark, New Jersey, on August 9, 1963, and died in Beverly Hills, California, on February 11, 2012. Houston is regarded as one of the greatest singers of all time, having a three-decade career that was both influential and memorable.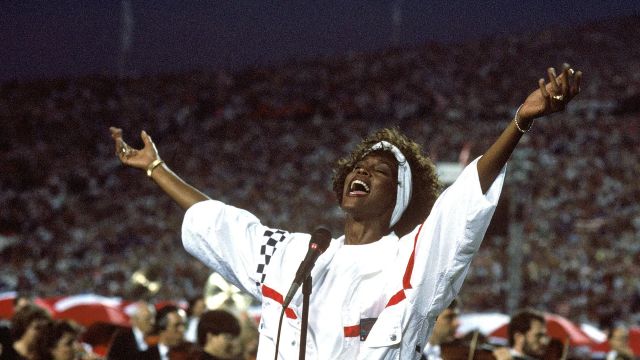 With hits like "I Wanna Dance With Somebody," "How Will I Know," and "The Greatest Love of All," Houston became well-known in the 1980s. She rose to fame as a result of her expressive voice and capacity to move audiences all over the world with her emotionally stirring performances. In addition to her humanitarian efforts, Houston was well renowned for her support of other charitable initiatives.
Houston won numerous accolades throughout her career for her services to music and entertainment, including 22 American Music Awards and six Grammy Awards. In 2020, she was admitted to the Rock & Roll Hall of Fame.
Houston had a successful acting career in addition to her music career, with roles in movies including "The Bodyguard" and "Waiting to Exhale." She is one of the most well-known and successful female singers of all time, and fans all across the world continue to appreciate and adore her music. The music industry suffered greatly from Houston's passing in 2012, and she will always be regarded as a true icon of American popular music.
The Bond Between Dionne and Whitney
Whitney Houston and Dionne Warwick were first cousins and close family friends. Whitney was believed to have looked up to Dionne as a mentor and role model while they were growing up because they spent time together. Whitney Houston frequently expressed her admiration for Dionne's talent and style, claiming that Dionne's songs and the influence she had on the music business had inspired her.
Dionne and Whitney remained close and supported one other's work throughout their careers. They frequently worked together, performing "That's What Friends Are For" at the 1987 Grammy Awards and "I Know Him So Well" as a duet in 1993.
Dionne frequently praised Whitney in interviews and constantly expressed pride in her accomplishments. Dionne remembered her cousin as a lovely and wonderful vocalist when Whitney passed away in 2012, and she expressed her sorrow at losing a close relative and a good friend.
Their partnership served as a shining example of the value of strong family ties and helping one another achieve one's goals. Dionne and Whitney's friendship will go on as a significant component of their legacy and a source of inspiration for future generations.
Our Team DCS includes 5 different writers proficient in English and research based Content Writing. We allow them and encourage them to follow the Entertainment news all day long. Our posts, listicles and even the exclusives are a result of their hard work.