We have a profound understanding of the murky side of our justice system thanks to Netflix's "Victim/Suspect," which examines the horrifying trend of how officials around the country treat alleged sexual assault victims. After all, it highlights the fact that virtually as soon as young people describe their terrible experience, adults who have pledged to protect them frequently ignore them or outright accuse them of lying. Emma Mannion was one of those unfortunate enough to encounter such a fate; hence, if you're interested in learning more about her, her past, and present, we have the information for you.
Who is Emma Mannion?
Emma, a proud product of suburban New Hampshire, was ready for a change by the time she graduated high school in the middle of the 2010s with a class of only 60 students. Thus, she decided to pursue a bachelor's degree at the prestigious University of Alabama. She had no idea, however, how her entire world would be turned upside down just a few months into her first year. The then-18-year-old admitted in the documentary, "I [went] to a school in a completely other location. I don't know anyone, and my freshman class has 10,000 students. A difficult adjustment occurred.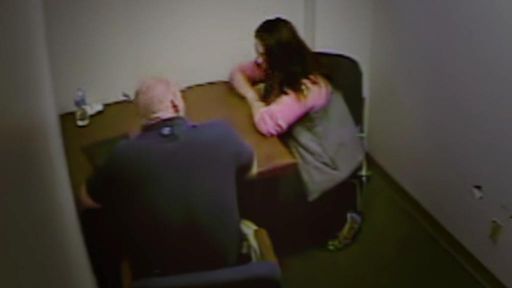 Emma was allegedly beaten "in a vehicle, in a gravel parking lot" at 650 Wallace Wade Avenue at 2 in the morning on November 13, 2016, leaving her broken. She claims that two men forced her into the truck "outside of a well-known pub near campus," with one of them then keeping watch outside as the other ruthlessly took advantage. According to the original production, she had previously met these two men and was admittedly intoxicated, but the personal sexual contact was not at all voluntary.
In actuality, this was Emma's "worst nightmare," according to her Survivor Voices page on the non-profit End Violence Against Women International website. I never imagined becoming a statistic or merely another number. I believed that attending college was meant to be exciting, novel, and difficult… It was never something I ever considered or expected to experience. Although she claims to have spent the "following day in bed and in denial," the events of the next week were even more upsetting once she made the decision to disclose the incident because she was arrested for falsification within three days.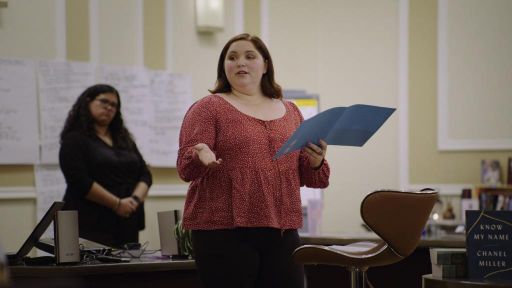 In accordance with her mother's recommendation, Emma had a rape kit prepared on November 14. That same day, two detectives arrived and chose to begin interviewing Emma while she was still in the examination room. She was only wearing a medical gown, and according to the movie, they just said, "We're here to talk about your rape," without even asking if she was okay or if she wanted them to look into it. The adolescent claims that after that, she did her best to provide them with all the information they needed, but their one trick—having surveillance tape of her kissing one of the suspects—caused her to retract her statements.
Where is Emma Mannion Now?
Emma was arrested on November 18 in the afternoon after backstepping a little after hearing about this clip led investigators to suspect she had made the entire thing up. However, the truth is that despite there being video of her with the two accused guys, it only showed them all strolling down a dark path; nothing suggested any kind of intimacy or permission. She ultimately decided to plead guilty to one count of submitting a false report in exchange for a lighter punishment, despite the fact that this information was not made known to the youngster or her attorneys at the time.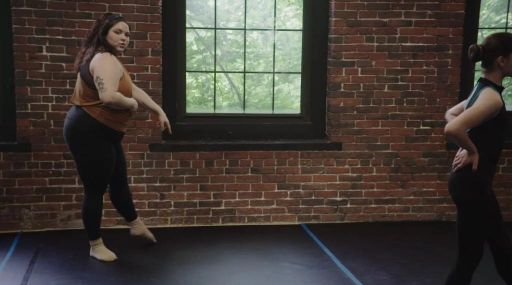 Emma later regained her freedom physically and discovered the full truth about the police inquiry, but her subsequent request to have her conviction overturned was denied. According to reports, the Tuscaloosa District Court rejected her requests on the grounds that she was required to notify the courts in advance (during the course of her initial case) if she was lacking proof.
Nevertheless, the now 25-year-old appears to be doing very well these days; she has moved back in New Hampshire, where she runs a dancing class in Gonic, Rochester. Investigative Reporter Rae de Leon recently told MovieMaker, "She's making really big moves and doing the thing that she dreamed about doing since she was really young." She has danced all of her life. She used to teach dancing, and now she runs a studio.
Our Team DCS includes 5 different writers proficient in English and research based Content Writing. We allow them and encourage them to follow the Entertainment news all day long. Our posts, listicles and even the exclusives are a result of their hard work.