'Murder by Numbers: The Eastside murderer' from Investigation Discovery tells the tale of George Waterfield Russell Jr., a serial murderer who murdered three women in Washington during the summer of 1990. According to reports, he had sex with the bodies, dismembered them, and then left the corpses at the crime locations in strange poses. The episode includes detectives working on his investigation and describes how he was ultimately apprehended. We have all the information you need, including the identities of George's victims and his present whereabouts. So let's get started, shall we?
Who Were George Russell's Victims?
Three women were reportedly killed and subjected to sexual abuse by George Waterfield Russell Jr. in Washington between June and August 1990. He was charged with placing the dead in various horrific positions after horrifyingly mutilating and abusing them before fleeing the scene in each instance. He supposedly took Mary Ann Pohlreich as his first victim. The 27-year-old, who was born on December 28, 1962, was discovered naked next to a McDonald's restaurant skip in Bellevue, King County, Washington, on June 23, 1990.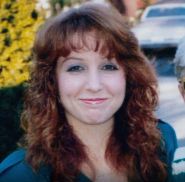 According to police sources, Mary was found with her hands over her stomach, clutching a fir cone, and her left foot crossed over her right ankle. Her postmortem report revealed that she had been battered and choked severely, causing injuries to her spine and liver. The worst part was that she had experienced sexual abuse after she passed away. Robert J. Jonart and Bernice G. Cowan Jonart gave birth to Carol Marie Jonart Beethe in Butte, Silver Bow County, Montana, on October 10, 1954. Following her 1976 marriage to Paul Beethe, she relocated to Bellevue.
On August 9, 1990, one of Carol's two daughters discovered the 35-year-old's bruised body in the bed of her East Bellevue residence, some seven weeks after the horrifying murder. The mother of two had bite marks on her arms, a dry-cleaning bag over her head, and her head had been bashed in. She had suffered two broken ribs as a result of the vicious attack. The victim's body was also found naked, save for a pair of red high heels, and the murderer had even placed a Savage 22 rifle inside her genitalia.
Andrea Sue "Randi" Levine, George's third victim, was born in West Point in Orange County, New York, in 1966. On September 3, 1990, the body of the 24-year-old was discovered by authorities. He had splattered the room with blood after savagely beating her with an aluminium baseball bat. According to police reports, the victim was discovered spread-eagled with approximately 231 minor knife wounds on his or her body. According to rumours, George had cleaned the bat and removed all of the household's knives. Police speculated that he had a kitchen knife in his hand.
Where is George Russell Now?
In Florida, in April 1958, George was born to Joyce and George Waterfield Russell Sr. When he was just six months old, Joyce first abandoned him with his inattentive grandma when his parents divorced. When George was in junior high school, he brought him to Mercer Island, Washington, to live with her new husband when she remarried. According to sources, since he was a teenager, his abandonment issues and his parents' carelessness have led him into the world of crime.
He had a lengthy criminal history, largely involving thefts and burglaries, and throughout his adolescence and early adulthood, he brazenly broke into houses while families were inside. According to reports, George would frequently stand next to the bed of sleeping women and silently observe them. Police then theorised that he was motivated by twisted sexual enjoyment in his actions. He allegedly ran into difficulty for truancy in 1971, but rather than receiving punishment, he was granted the chance to work at the Mercer Island Police Station.
He would later exploit this experience, according to the episode, to make women feel at ease around him as he frequented cocktail lounges in the Seattle area in quest of hookups. He apparently got caught impersonating a police officer and was expelled from the club. A few months after this encounter, he killed Mary. After a specialist in sexualized crime claimed the killings were the work of one person, the detectives focused their attention on him. After Mary's semen matched his blood type, the suspicions gained ground.
Finding evidence linking George to the deaths of all three women was the main obstacle the detectives had to overcome. The missing rings from the bodies of Carol Bleethe and Randi Levine were ultimately connected to him. A pickup George rented the night Mary was killed had small blood spots on it, too, according to the forensics team. On September 12, 1990, he was taken into custody after the bloodstain that had been recovered matched the victim's blood type. Although he boasted in phone interviews about being an admirer of Ted Bundy, George pleaded innocent to all charges.
Both the prosecution and defence called specialists in sexual homicide and behavioural profiling to testify during George's trial in late 1991. Additionally, the prosecutors were successful in getting the contentious DNA results for the blood, semen, and hair stains admitted into evidence. Famous FBI behaviourist John Douglas testified that he discovered a pattern in all the rapes and killings, and that the near proximity of all three homicides led to a single offender.
The testimony made it possible for the jury to determine beyond a reasonable doubt and circumstantial evidence that the three corpses were all the distinct "signature" of a single sociopathic killer. In November 1991, George was convicted responsible for two charges of aggravated first-degree murder in addition to one count of first-degree murder. He received two life sentences with an additional 28 years from the court. The 65-year-old is currently a prisoner in the Clallam Bay Corrections Centre, according to court records.
Our Team DCS includes 5 different writers proficient in English and research based Content Writing. We allow them and encourage them to follow the Entertainment news all day long. Our posts, listicles and even the exclusives are a result of their hard work.