Chris Evans and Ana de Armas play the roles of Cole and Sadie in the romantic comedy-action drama "Ghosted" on Apple TV+. They meet in a farmer's market despite coming from quite different worlds. Sadie is going through a difficult period and is unsure if her job will be her only source of support. Cole is still coming to terms with a recent breakup that occurred because he was acting clingy. They had a wonderful first date, but Sadie vanishes before they can go on their second date.
Cole pursues her to London to confess his feelings even though everyone around him think she ghosted him. When he learns that Sadie is CIA, things start to go bad. The Dexter Fletcher-directed movie takes a number of detours before it decides what will happen to Cole and Sadie's romance. We've got you covered if you enjoyed the film and want to know if a sequel is likely.
Will Ghosted 2 Happen?
The movie "Ghosted" debuted on Apple TV+ on April 21, 2023. The lack of harmony between the action and the romance was criticised by critics, who gave the movie mixed reviews. A sequel's approval, however, is contingent on how the audience reacts to the first movie. Evans and de Armas' star power means that "Ghosted" already has a strong fan base. The streaming service typically waits about a month following a movie's debut to assess the reaction and determine whether it merits a sequel. The sequel has not yet been officially announced by Apple TV+.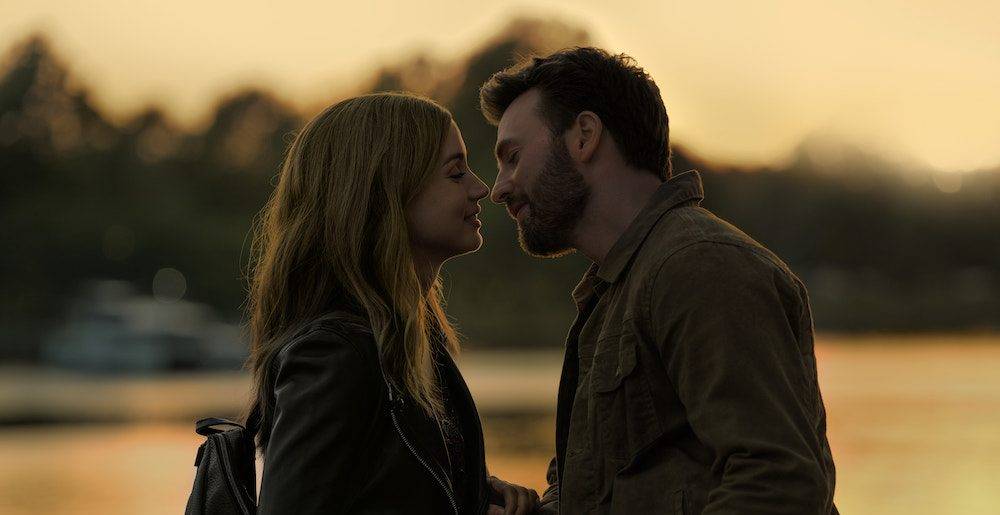 The likelihood of a sequel for a film like "Ghosted" is pretty high. Cole and Sadie start dating and attempt to make it work despite leading quite different lives at the end of the first movie. It marks the start of a brand-new chapter in their lives. The follow-up might concentrate on this. Although though Cole is aware that Sadie is CIA, he still doesn't know a much about her.
Her previous relationships and the agency missions she has participated in are very briefly touched upon in the movie. He is astonished to learn that when the mission is her top priority, she can be dispassionate and frigid. She must have some dark secrets in her closet for an agent of her calibre. A follow-up could clarify everything in greater detail. Cole might find it challenging to accept the negative aspects of Sadie's employment and cause difficulty in paradise as a result of this revelation.
Cole hasn't changed his behaviour either, in a same vein. He is criticised for being needy, clingy, and downright scary throughout the entire movie. We anticipate that he will eventually alter his behaviour, yet bad habits persist. His prior relationships are another issue that was only partially addressed in "Ghosted." The movie might move past the introduction and delve more deeply into Cole and Sadie's relationship in its follow-up. The movie must also figure out how to include Cole back into Sadie's career. Will he get into problems again for his sweet gesture?
Cameos are another area where the sequel will need to step it up. A number of outstanding appearances appear in "Ghosted" at the most unexpected moments. In the second movie, viewers would anticipate another unexpected twist. Before creating the sequel, a lot needs to be worked out, including all the action sequences, the emotional and romantic arc of the plot, and many other factors. Given everything, we anticipate "Ghosted 2" to hit theatres either in the first half of 2025 or later, if Apple TV+ approves the movie.
Being a binge-watcher himself, finding Content to write about comes naturally to Divesh. From Anime to Trending Netflix Series and Celebrity News, he covers every detail and always find the right sources for his research.