'High Desert' on Apple TV+ tells the tale of Peggy Newman, whose life is drastically changed by the passing of her cherished mother. While her siblings try to pressure her into getting a good career and taking more responsibility, she tries to get her life together. She joins a PI agency when she realises she has a talent for being a detective and right away stumbles across a case that might earn her a lot of money.
Peggy struggles to deal with her mother's death while working to solve the puzzles that involve a sizable reward. Her addiction makes things more difficult. Here's what you need to know if you're wondering what happened to Peggy's mother and how she passed away. Spoilers follow!
How Did Rosalyn Die?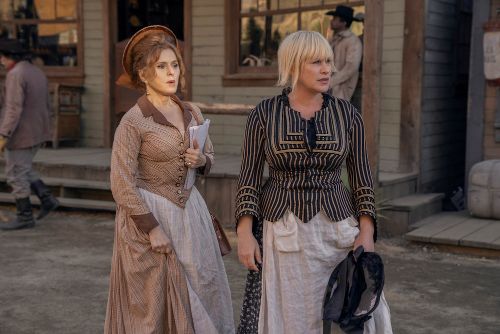 Peggy's siblings inform her in the opening episode of "High Desert" that they want to sell their mother's home since the mortgage is too expensive for them to afford. Peggy faces a challenge because she still resides there and treasures the home and the memories her mother left behind. Her siblings claim that because she was taking care of their mother, they allowed her stay there and didn't hassle her about the money. But now that Rosalyn is gone, Peggy must step up and cover the mortgage, or else they would be forced to sell.
This exchange makes it clear that Rosalyn was ill, and that she was becoming worse every day. She required 24-hour care, and while Peggy remained at her side, her siblings handled the household's money. Rosalyn's illness and advanced age give the impression that no foul play had place. She passed away from natural causes, which was no surprise given her declining condition.
In the climactic episode, Peggy tells Dianne a sinister secret. Peggy arrives in Pioneertown after unravelling the mystery of Donatella Scarborough's death and eliminating all the bad individuals who endangered her life. To get rid of Guru Bob, she instructs Dianne to deliver the bogus painting to Kachel, which she then pretends to sell. In the meantime, Owen wants Peggy to participate in the human cannonball event that he has planned.
He starts talking about what a letdown Peggy is when she declines to be the human cannonball. Dianne steps in to help her and discusses all that Peggy has done for her family. Peggy is glad to see her sister standing up for her, but she also feels bad about what happened the night their mother passed away. She reveals to Dianne everything that took on that evening and says she hid it from them because she was afraid they would disapprove of her.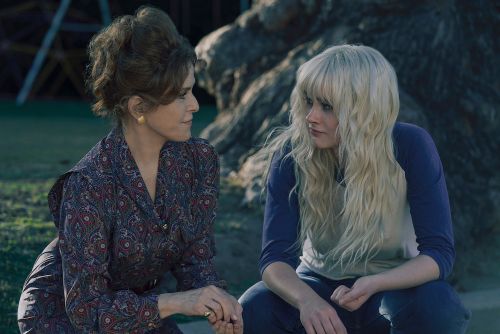 Rosalyn had a fever that night because her health had been declining for some time. Peggy wanted to take her to the hospital because she was burning up. Rosalyn, however, also developed dementia and kept mentioning travelling to Germany. Rosalyn objected when Peggy mentioned going to the hospital and instead enquired about her flight and plane ticket.
Peggy adored her mother, therefore it was hard for her to see Rosalyn in this situation. She went to drugs as a result of her frustration and unhappiness. Peggy took her mother's medication that evening after failing to persuade her mother to visit a hospital. Peggy continued to receive medication from the hospital long after Rosalyn had passed away. She lost track of what was going on with her mother for the remainder of the evening. Rosalyn continued to feel feverish in the meantime. When she didn't receive the necessary care, she succumbed to her condition and passed away.
Peggy later discovered her mother dead once the effects of the medications subsided and she regained consciousness. It was sad to lose the person she loved most in the world, but she also felt bad for leaving Rosalyn home alone that evening. She could have taken care of her mother and she could still be alive today if only she hadn't gotten high. If not that, Peggy may have said goodbye to Rosalyn and been present with her during her final moments. As the cycle continues, this guilt keeps eating at Peggy's.
Being a binge-watcher himself, finding Content to write about comes naturally to Divesh. From Anime to Trending Netflix Series and Celebrity News, he covers every detail and always find the right sources for his research.