The 24-year-old American model, actress, and advocate for LGBTQ+ rights is Hunter Schafer. She became instantly famous all around the world after playing Jules in Euphoria.
Hunter, a Presbyterian minister's daughter, spent a lot of her early years hopping from church to church. Her activist genes had been quite strong since she was a young child. In high school, she demonstrated against the North Carolina Public Facilities Privacy and Security Act.
Given her fame as an actress, her followers are most curious about her personal life, particularly her romantic relationships. Jules Vaughen, her trans character in Euphoria, travels to the suburbs after her parents' divorce and struggles to discover who she is.
In real life, Hunter identifies as the same gender as her on-screen persona. Since she was 17 years old, she has been going through the process of becoming a lady. She is only 24 years old, yet her portfolio already features designs from prestigious brands like Dior, Prada, Versus Versace, Miu Miu, Calvin Klein, Thierry Mugler, etc.
Let's look at her relationships with men and women and the family members she has known.
Massima Desire
This was in the year 2020, before to Euphoria. A Twitter user posted images of Schafer and Massima Desire. Desire is a trans model as well. They were photographed laughing and cuddling up to one another, and they were later seen having a good time together.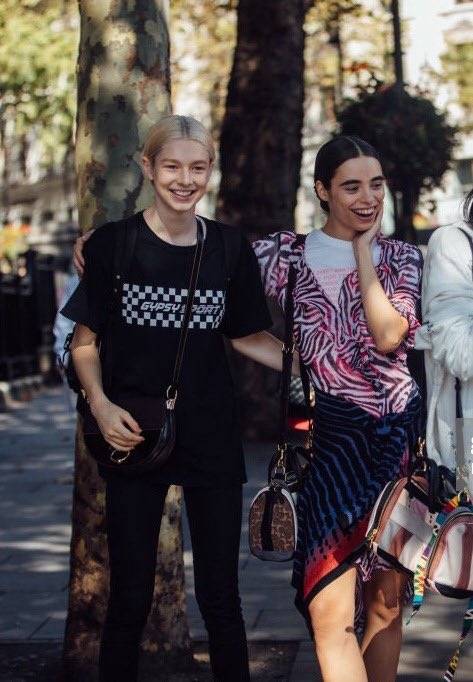 They were allegedly dating during the entire year of 2020. But they never made a public acknowledgement of their relationship. In response to a trending tweet that claimed Schafer was a lesbian, Schafer replied, "I am like bi or pan or whatever."
Dominic Fike
Rumors of the two of them dating first surfaced in January 2022. Fike debuted in season 2 of the programme. He took on the part of Elliott. In one of the episodes, Jules' girlfriend Rue was unaware that Elliot and Jules had slept together.
He is the one that enabled her by doing drugs with her, even though the two of them later told Rue's mother about her drug relapse.
Even though they were seen holding hands, which sparked the suspicions, the couple made no statement.
A month or so after their dinner date, Fike shared a tale on Instagram in which he and Schafer could be seen sharing kisses. Given that it was titled "Happy birthday, happy birthday," it appeared to be a late happy birthday post.
They even made their red carpet debut at the Vanity Fair Oscars together, but they kept their romance a secret.
Fike did, however, admit that he was "in love" with his co-star in a subsequent interview.
Recently, neither of them has made any comments about their relationship. But given how much their supporters seem to care about what they do and say in public, it could be deliberate. The duo appears to like being around one another.
There is currently no set release date for Euphoria's third season, which fans are eagerly awaiting. The fans are hoping for some photo leaks and making-of footage since the filming is anticipated to begin in February.
Being a binge-watcher himself, finding Content to write about comes naturally to Divesh. From Anime to Trending Netflix Series and Celebrity News, he covers every detail and always find the right sources for his research.