Due to a physical condition "that needed immediate attention," Jimmy Buffett has been admitted to the hospital. Due to his hospitalisation, the singer had to cancel his concert with the Coral Reefer Band that was scheduled to take place this weekend in Charleston, South Carolina.
The 76-year-old singer made no specific mention of his illness, but he did make a suggestion that it had to do with becoming older. Buffett recently returned from a trip to the Bahamas and had been playing in a variety of settings during the previous few months.
Jimmy Buffett Hospitalized, Cancels Charleston Concert
The singer, who is best known for his beach tunes Margaritaville and It's 5 O'Clock Somewhere, was scheduled to perform with the Coral Reefer Band in Charleston on Saturday. He announced the postponing of the concert on his website and in a statement on social media on Thursday due to his ill health.
"Two days before, I had just returned from a trip to the Bahamas, was defrosting from the "winter tour" of California, and was eager to travel to Charleston. I had to stop in Boston for a checkup, but I ended up returning to the hospital to deal with some concerns that required urgent care," Buffett wrote.

Ageing is not for sissies, I assure you, he said, but he withheld the specifics of the hospitalisation. I'll also guarantee you that I'll perform in the land of she-crab soup when I feel well enough to do so.
The concert tickets you previously purchased are still valid for the new date.

The show was postponed, but the artist did not reveal the new date. His official website's calendar of activities is also blank. He did, however, affirm that the tickets bought for the Charleston event on May 20th will be good at the rescheduled time.
This Saturday, May 20,'s Jimmy Buffett & the Coral Reefer Band show at Charleston's Credit One Stadium has been postponed. When the new date is revealed, all tickets already purchased will be honoured. Direct emails with more details will be sent to ticket buyers," the message said.
"You all make my life more meaningful and fulfilled than I would have ever imagined as a toe-headed little boy sitting on the edge of the Gulf of Mexico," Buffet wrote in a letter to his followers, thanking them for their ongoing support. Please keep in mind, NOT YET! We appreciate your prayers, good thoughts, and incredible years of loyalty.
Buffett Earlier Rescheduled Shows in September Last Year
The artist has had to cancel his gigs twice in the last nine months owing to health concerns. He previously cancelled five performances that were scheduled to take place in October 2022 in Las Vegas, San Diego, Salt Lake City, Nampa, and Idaho.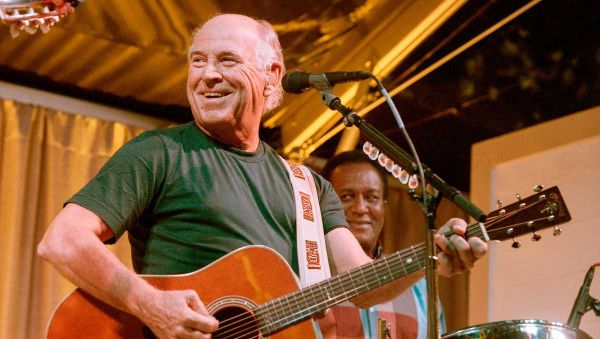 For the remainder of the year, Jimmy will not be touring due to health concerns and a brief hospitalisation. He is required to use this time to rest and recover per the doctor's advice. Jimmy is excited to return to the stage in 2019," Buffett's representatives said in September of last year.
We hope to soon see Jimmy Buffett back on stage and wish him a fast recovery.
Being a binge-watcher himself, finding Content to write about comes naturally to Divesh. From Anime to Trending Netflix Series and Celebrity News, he covers every detail and always find the right sources for his research.