Showtime's "Murder in Big Horn" lives up to its name in every way, giving us a real look at the epidemic of missing and murdered Native American women in the county with the same name in Montana. After all, it looks at what happened in a number of similar cases over the past few years, especially those involving teenagers whose stories are shrouded in mystery. One of them is that Selena Not Afraid will go missing and die in 2020. For now, though, if you just want to know more about her estranged father, Leroy, we've got the facts.
Who is Leroy Not Afraid?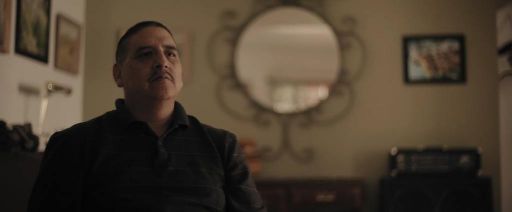 Even though Leroy Not Afraid is from the Crow Tribe, it seems like his personal and professional interactions with Indigenous people haven't been good since the middle of the 2010s. It is said that it all started when he split up with Jackie Big Hair, the mother of his five children. From there, accusations of abuse, sexual assaults, and depravity grew, and he was given a restraining order. The most shocking thing about them, though, is that they were made public by Selena, who was 14 and living with him at the time. Since then, he has strongly denied any wrongdoing.
The documentary series says that after Selena's twin sister Zoey killed herself in 2013, Leroy took custody of her, and the rest of her family didn't even see her for the next 12 to 18 months. This is when the teen seemed to become shy, until she decided she'd had enough and broke out of her shell to tell the police that her own father had raped her four times. Leroy said in the original Showtime version, referring to the 2018 court document, "There was an order of protection that said I couldn't see my daughter." "The petition said a lot of horrible, made-up things."
The father then said, "There were claims that I hurt her, that I touched her in a sexual way when I shouldn't have." I almost passed out when I read the document. I would never touch my girls or any of my other children in a way that would hurt them, or anyone else's children for that matter." So, Leroy asked for a polygraph on himself and Selena to prove he wasn't guilty. However, his ex-wife took back the order and made him promise not to see his girl again until she turned 18. But Selena suddenly disappeared before the fateful date of June 8, 2021.
Selena was last seen alive on New Year's Eve, 2020, at a motorway rest stop near Billings, where she was getting a ride home from a party. Twenty days later, her body was found a mile away. Due to the settlement the family reached, Leroy didn't take part in any large-scale searches for the teen. He hasn't seen his daughter since the summer of 2018. Around that time, he was voted out as Chief Judge of the Crow Tribal Court by a vote of 12 to 3. This happened after it was found that he had allegedly been mismanaging the money of the tribe.
Where is Leroy Not Afraid Now?
Leroy was named Undersheriff of Big Horn County, Montana, not long after Selena died in early 2020, so he can't help with any investigations into her death. He also seems to be okay with the fact that her death was ruled to be caused by hypothermia and not by foul play. This lets him keep his job without a conflict of interest to this day. As for his personal life, as far as we can tell, he is happily married to Sheila Not Afraid and is happy with his life as a police officer, husband, father, and grandfather.
Our Team DCS includes 5 different writers proficient in English and research based Content Writing. We allow them and encourage them to follow the Entertainment news all day long. Our posts, listicles and even the exclusives are a result of their hard work.