Although history has frequently been rewritten to exclude these people and some of the best films ever made by LGBTQ+ filmmakers, these themes have always been present in film and television. Although many films were direct about these topics and characters and didn't have the finance or popular backing they required, LGBTQ+ cinema has been widely appreciated throughout the medium's brief history even though they may not have been explicitly made to be direct with the audience. In addition to the more general stories of French cinema, these films have become a mainstay for many fans in France and have evolved into an art form in and of itself.
Queer relationships have been portrayed in French films in a variety of ways, from historical love stories to present-day protest films. Portrait of a Lady on Fire enjoyed tremendous success all around the world in 2019 alone and took home the Queer Palm at the Cannes Film Festival. At film festivals like Cannes, other films like Blue is the Warmest Colour have gone on to take home the top honours. Though they might not have been well-liked by the media at the time, French films have long dealt with LGBTQ+ topics and had representation in them. These are the top LGBTQ+ films from France.
120 BPM (Beats per Minute)
Beats per minute: 120France 3 120 BPM (Beats per Minute) had its world premiere at the Cannes Film Festival, where it also received numerous accolades. The Western world's AIDS issue was a global one, as seen by the unprecedented level of AIDS activism in 1990s France. The focus of the narrative is on ACT UP Paris, a grassroots campaign to increase public awareness of the AIDS crisis and its effects on entire communities. The film centres on a few teenage activists who are trying to get the French government to act more quickly to provide help.
Beau Travailv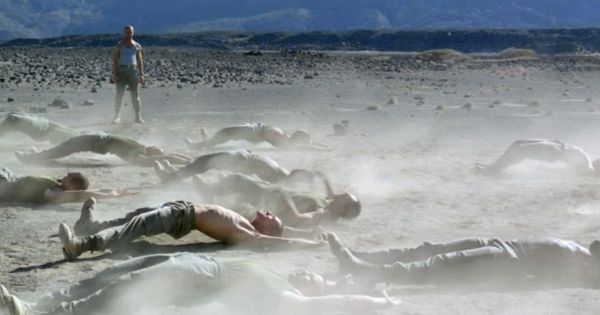 Beau Travail, which debuted in 2019, is regarded as one of Claire Denis' best films and as one of the best films to be produced in the 1990s. Adjudant-Chef Galoup, who has just returned from serving abroad in Africa, is the primary character. He had a prosperous career there and was the leader of a group of individuals. When a young man named Gilles Sentain is assigned to his section, everything changes for him, and despite Galoup's initial dislike of him, the two start a vicious dance.
Blue is the Warmest Color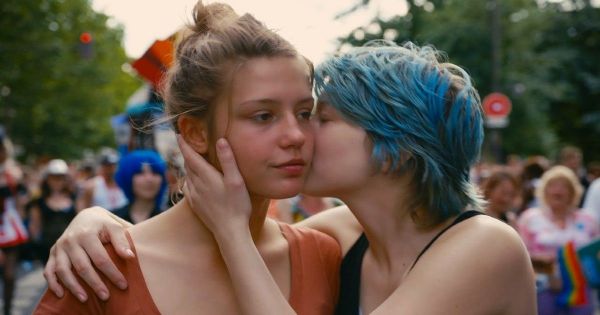 One of the standout pictures at that year's Cannes Film Festival, Blue is the Warmest Colour, took home the top honour. It was hailed as one of the best films of the year by many spectators, and its starring actresses, Léa Seydoux and Adèle Exarchopoulos, were singled out as some of the film's finest moments. A quiet high school student finds a blue-haired woman on the street attractive and becomes fixated with her. She meets the woman, an art student, in a lesbian club, and the two become friends. Adele's connections with her peers and family may be impacted further as she pursues her sexual identity.
La Cage aux Folles
La Cage aux Folles, a comedy film that was released in 1978, featured a gay couple as its main characters. Based on the same-named French drama, the movie. The gay couple operates a drag nightclub, an establishment that appears out of place in a French tourist town. They run a very successful business together, but when one of their sons returns home with his new fiancée, things are going to get much stranger for this pair. As it turns out, the parents of their son's fiancée are fiercely conservative and would probably disagree with everything they stand for.
Les Garçons et Guillaume à Table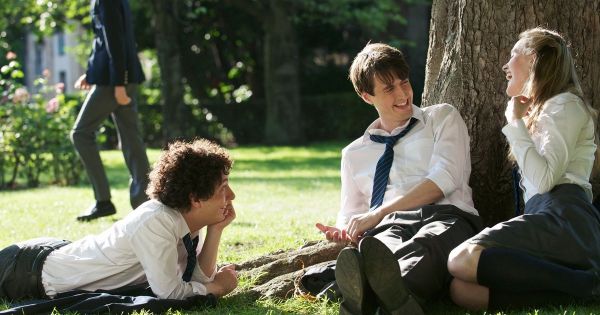 Mom, myself, and myselfIn 2013, the film Les Garçons et Guillaume, à table! by LGM Productions, also known as Me, Myself, and Mum, was released in theatres. It was based on the Guillaume Gallienne's stage production. In the movie, Guillaume talks about his background and childhood, highlighting how he exhibits behaviours and pursuits that aren't often associated with men. After having a poor experience at his first boarding school, he is transported to another one when his father discovers him trying to be a woman. He gains the ability to accept his identity and everything that it entails there.
Lola Vers la Mer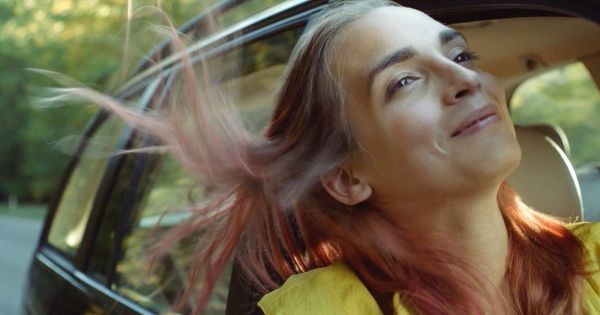 The Belgian actress Mya Bollaers makes her acting debut in the 2019 Belgian and French drama Lola Vers la Mer. Bollaers attracted a lot of attention for her part in the movie since she portrays a teenage transsexual girl who must deal with both the pressures of being an adult and the loss of her mother. Due to how she identifies, her relationship with her father is difficult, but they must work together to carry out her mother's final wishes.
Orphée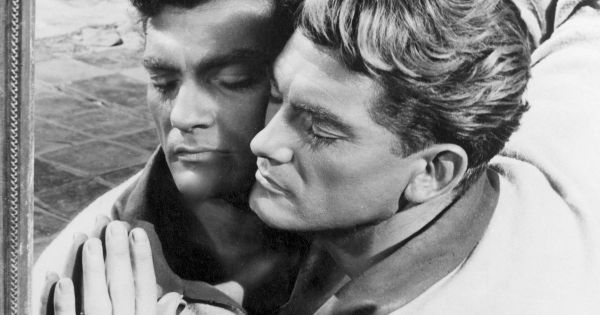 often known as Orpheus in English, is one of three films by Jean Cocteau. The second part of the Orphic Trilogy, it was published in 1950. Orpheus, an established poet who is in Paris at the time, encounters a Princess and a young poet in a cafe. The other poet gets involved in a quarrel and ends up getting hit by a car, which causes him to pass away. The Princess will teach Orpheus more about art and magic than anyone else could while they are alone together.
Portrait of a Lady on Fire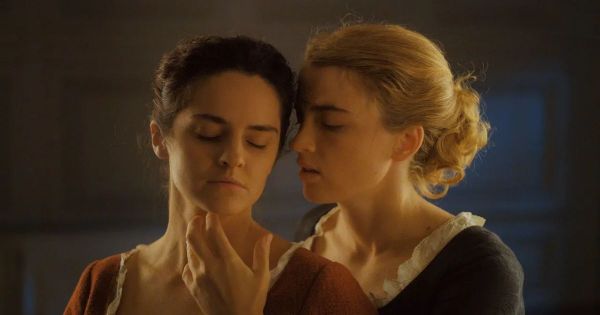 Céline Sciamma's works were presented to a new audience through Portrait of a Lady on Fire. It puts a lesbian relationship at the forefront of cinematic discussions because it is set in France in the 1800s. An aristocracy is to have her portrait painted by a professional artist, but she declines. The artist must do her job, and as she tries to persuade the aristocrat to pose for her portrait, the two inevitably get close. The movie was a huge hit when it came out, and Sciamma was once again recognised as a top French director.
Sorry Angel
At the Cannes Film Festival, Sorry Angel first made an appearance on the world stage and started to draw notice. It chronicles the life of Paris-based gay author Jacques. In 1993, he has a son who has grown to recognise his father's peculiar habits: he experiences depressive episodes yet has a strong passion for the arts. When Jacques meets a young man in the city of Brittany who is 22 years old and coming to grips with his sexuality, their lives are about to change. At the same time, Jacques is starting to deal with the consequences of AIDS.
Tomboy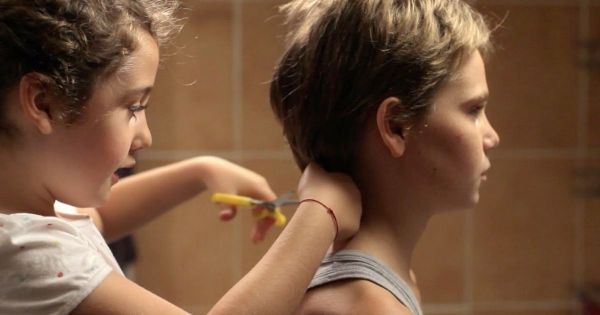 Tomboy, which Céline Sciamma directed, was made available in 2011. Laure, a biological female who recently moved with their family, is rejected as she tries to make friends with a bunch of neighbourhood guys. They mistake Laure for a boy when a local girl approaches them, even though Laura says they are Mickael. They are identified as a boy and behave as one to everyone in the flat building. The situation, however, completely alters as the others start to suspect that Mickal might actually be Laure.
Un Chant D'Amour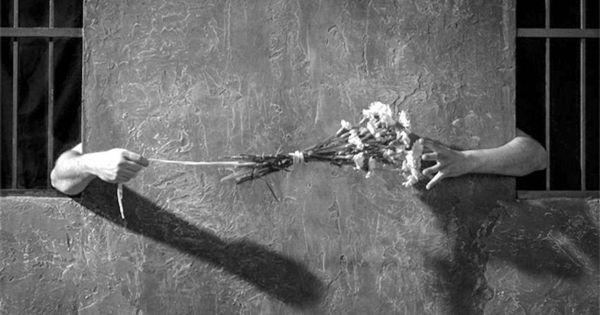 The one and only movie Jean Genet ever released was Un Chant D'Amour, which was released in 1950. During his lifetime, Genet was mostly renowned as a writer and an activist. Even though the movie was short, it was outlawed because it directly depicted LGBTQ+ topics on screen, which was unheard of in the Post-War era. A prison guard in France discovers a new interest: forcing the detainees to engage in sexual activity. One older prisoner yearns for the younger prisoner in the cell next to him, and the men frequently turn to one another for comfort.
Une robe d'été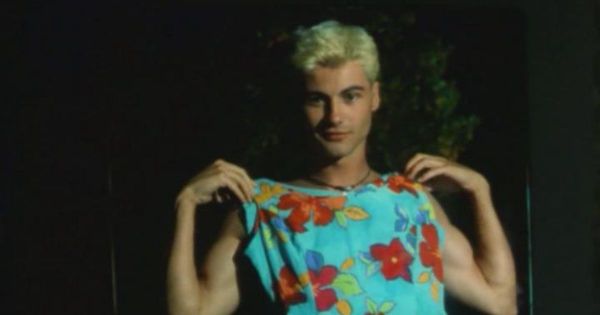 Une robe d'été, a 1996 short film made by François Ozon, is today regarded as one of the most significant modern French filmmakers. Two boyfriends are on a beach vacation in the movie. The other, Sébastien, is more self-assured, flashy, and what one might consider to be more stereotypical. Luc is the younger of the two. When Sébastien irritates Luc, he departs from their lodging and meets a Spanish traveller. He deceives her about his relationship with Sébastien while they are having sex.
Our Team DCS includes 5 different writers proficient in English and research based Content Writing. We allow them and encourage them to follow the Entertainment news all day long. Our posts, listicles and even the exclusives are a result of their hard work.