June is Pride Month, and LGBTQ+ inclusion in the entertainment industry is more common than ever. The greatest of the industry's talent can be seen in how directors and actors are able to depict LGBTQ+ stories on screen through visuals, narrative, and music. What we adore most about films is how they capture the reality of our world, which can be just as lovely, amusing, and enjoyable as they can occasionally be difficult, devastating, and profound. Seeing their lives portrayed on TV is not only uplifting, but also essential for the LGBTQ+ community.
LGBTQ+-themed films might be among the greatest on the market. Netflix is the kind of streaming service that offers something for everyone, from the creative cinematography of films like Call Me By Your Name to highlighting the tales of some of the most trailblazing figures in the community. You've found the ideal location if you're seeking for the best LGBTQ+ content on Netflix. The top LGBTQ+ films available on Netflix are listed below.
A Secret Love
A Secret Love, a documentary from 2020, must be included on this list. One of the most upsetting things we have ever seen is this devastating account of a seven-decade-long secret love story. This film explores Terry Donahue's secret lesbian relationship with Pat Henschel, which lasted more than 70 years (according to Oprah Daily). Donahue was a former baseball star.
Alex Strangelove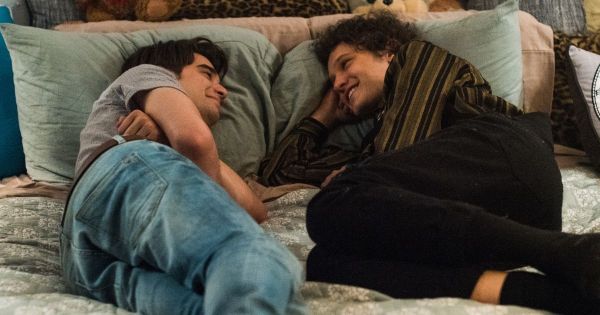 (1) AlexStrangeloveNetflix Warning: Romantic comedy! Alex Strangelove is a terrific option if you're searching for a good rom-com to cap the night. LGBTQ+ entertainment has it all. The actors Daniel Doheny, Antonio Marziale, Madeline Weinstein, and Daniel Zolghadri appear in the 2018 romantic comedy Alex Strangelove. A high school senior in the movie experiences a startling sexual crisis while on the way to giving his virginity to his lover.
Call Me By Your Name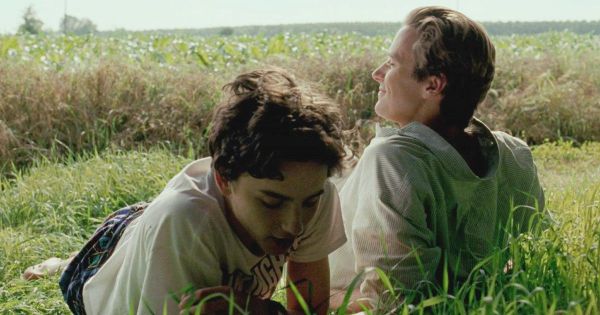 What are you waiting for if you haven't seen the critically acclaimed Call Me By Your Name? Since its release in 2017, Call Me By Your Name has been on our minds constantly. We were all enthralled from start to finish by Timothée Chalamet and Armie Hammer's incredibly personal and daring age-gap romance in the movie. Without a question, one of the greatest LGBTQ+ films ever made is Call Me by Your Name, which you can watch on Netflix to relive and cry over.
Carol
Do you recall the 2015 LGBTQ+ love story film Carol? If not, you should watch this one right away because it's available on Netflix. The amazing Cate Blanchett and Rooney Mara play Carol and Therese, two leading characters in this movie, who have an intriguing and complex relationship. It's interesting to note that this movie is based on Patricia Highsmith's 1952 LGBTQ+ romance book The Price of Salt. This film portrays love as something that is intrinsically lovely but is not always straightforward or uncomplicated.
Circus of Books
The Netflix series Circus of Books follows Karen and Barry Mason as they go from founding an adult book shop to revolutionising the way gay porn is distributed in the country. Understanding LGBTQ+ entertainment today requires a thorough examination of its past, therefore you should absolutely look into this interesting tidbit.
Disclosure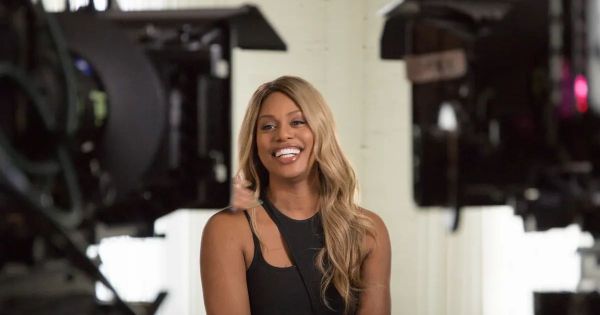 Documentaries have the potential to have an enormous impact on communities and entire populations. The power of a well-done documentary knows no bounds. The transgender experience and how the transgender community is portrayed in the media are examined in the LGBTQ+ Netflix documentary Disclosure. It delves deeply into the community's potential and historical impacts of representation.
Lingua Franca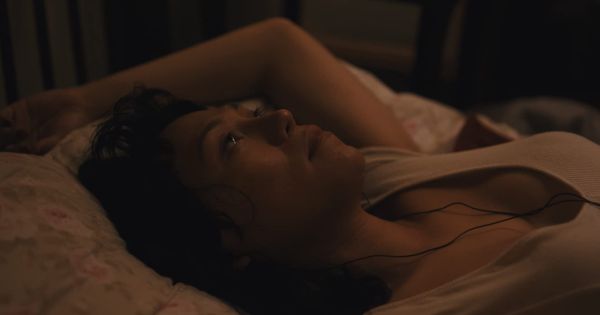 There's always room for more transgender characters and narratives in the entertainment industry! In 2019, the drama Lingua Franca was released. This amazing movie follows a transgender woman who is trying to get permanent status in the US. She is taking care of an elderly woman when she starts having feelings for the grandmother's grandson.
Mucho Mucho Amor: The Legend of Walter Mercado
Mucho Mucho Amor will win your heart if you keep watching the documentaries. Although we enjoy watching large-scale dramatisations of all facets of the life of LGBTQ+ people, watching victorious stories as documentaries has a certain intimacy to it. This one recounts Puerto Rican astrologer Walter Mercado's ascension to popularity and subsequent retreat into isolation.
Ride or Die
a tale of gay lovers escaping? Please, yes! In the movie Ride or Die, which was released in 2021, a lady and her lesbian best friend—who had just killed her violent husband—run from the sinister secrets they leave behind. With themes of adopted family, fidelity, love, passion, and breaking boundaries to live the life you've always desired, this movie is a complete roller coaster.
Straight Up
As we've already established, Netflix offers something for everyone. So naturally, we had to throw in an independent romance as well. The 2019 film Straight Up explores the highly intriguing junction of Todd's (James Sweeney) and Rory's (Katie Findlay) lives. Together, the two make an effort to negotiate their own struggles and selves.
The Boys in the Band
Our entire heart and soul are invested in the upcoming drama The Boys in the Band, starring Jim Parsons, Matt Bomer, Charlie Carver, Tuc Watkins, and Zachary Quinto. In late 1960s New York City, seven gay men who were close friends got together for a birthday celebration that turned out to be more than simply a lighthearted get-together with cake and beverages. With emotions running high and the guys uncovering some latent issues in their relationships, who can predict what will happen that night?
The Death and Life of Marsha P. Johnson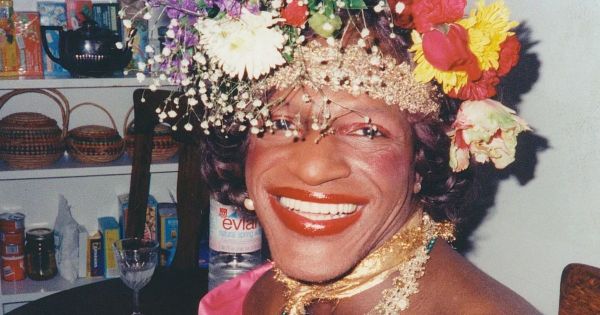 The Death and Life of Marsha P. Johnson, which came out in 2017, revolutionised the way the transgender community is portrayed. This ground-breaking film examined Black transgender woman Marsha P. Johnson's horrific and heartbreaking death in detail without skipping a beat. Although her death was determined to be a suicide, the documentary shows how talk of a murder persisted among the community's disturbed residents.
The Half of It
Leah Lewis, Alexis Lemire, and the other half of itWe received a lot of excellent and a lot of subpar content from Netflix 2020. However, it's important to pay attention to this movie. The Half of It, a film by Alice Wu, centres on Ellie Chu (Leah Lewis), a model student who devotes her time to aiding the school jock in wooing another girl—a girl for whom she also has feelings.
The Perfection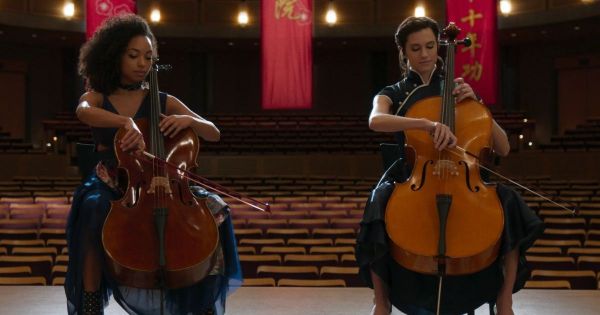 We are familiar with LGBTQ+ narratives that are deeply moving, painful, and triumphant. However, the inclusion of LGBTQ+ people in the horror thriller genre is extremely welcome. An illustration of that is The Perfection. Competition in the arts and in the classroom is a precipice that may cause unheard-of resentment and wrath. Charlotte, a musical prodigy, discovers this the hard way when she hears that a new star has taken her position.
Our Team DCS includes 5 different writers proficient in English and research based Content Writing. We allow them and encourage them to follow the Entertainment news all day long. Our posts, listicles and even the exclusives are a result of their hard work.