The murder of 50-year-old Linda Curry inside her San Clemente, California, home in early June 1994 is detailed on NBC's "Dateline: Toxic Relations." Even though the original investigation and the victim's acquaintances clearly showed who the murderer was, it took almost 20 years for police to apprehend and charge the person. We've got you covered if you want to know more about the case, including Linda's cause of death and who killed her. So let's get started, shall we?
How Did Linda Curry Die?
Guy Leroy Kilgore and Mary Jane Irvin Kilgore, who both passed away, had Linda Lee Kilgore Curry on February 18, 1944, in Los Angeles County, California. When she worked at Southern California Edison inside the San Onofre Nuclear Power Plant in the 1960s, she got to know Merry Seabold, who would become one of her closest friends. When Linda's friend was asked to define herself, she said she was a "fashionista" who always had "nice new outfits with shoes to match, purse to match, earrings to match, and bracelets to match."
Linda began at an entry-level role but swiftly advanced, earning Merry's praise for being a "go-getter." She quickly went through two marriages as she quickly ascended the corporate ladder from secretary to management before beginning to date life insurance salesman Bill Sandretto. She had a fantastic personality, he recalled. really tender. We took vacations together.We had a wonderful experience. He didn't want to get married despite their eight-year on and off relationship. Bill listed Linda's excessive spending as another one of his main worries.
The only thing disturbing me was the way she spent money, Bill claimed. She planned to use it. Yes, she spent two dollars for every one she earned. When Linda purchased a lovely home in San Clemente, California, her luxury was outdone. She met Paul Curry, her future husband, in 1989 when she was 45 and he was 32. He was employed by Southern California Edison as a Consulting Engineer and instructed the nuclear engineers of the power plant in safety-related matters. Merry described how Linda was impressed by Paul's intelligence, and the two fell in love right away.
On September 12, 1992, in Las Vegas, after three years of courtship, Paul Curry and Linda were united in marriage. In the episode, Paul boasted of winning tens of thousands of dollars on "Jeopardy!" twice in the 1980s and belonging to Mensa, an organisation for intelligent individuals worldwide. Most acquaintances and coworkers agreed that the marriage was more about "comfort" than "passion," though.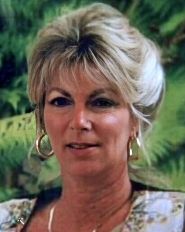 In July 1993, little than a year after they had wed, Linda developed stomach issues and required emergency treatment at Samaritan Hospital. Her nurse informed authorities of the IV's tampering, and the attending doctors feared poisoning. In December 1993, Linda's enigmatic sickness flared up once more, and Paul drove her to a new hospital in Mission Viejo. The Mission Hospital reportedly reported someone tampering with her IV, according to the episode.
On June 9, 1994, Merry recalled receiving an email from Paul. She stated he wrote that his wife felt worse than ever and that he was worried about her health. On June 10, at around midnight, Paul contacted 911 and claimed he had been startled out of sleep to discover Linda had stopped breathing. She was taken by emergency personnel to Samaritan Hospital, where doctors immediately declared her dead. According to Linda's toxicology result, she had extremely high quantities of nicotine in her system as well as sleeping pills.
Who Killed Linda Curry?
Merry claimed that the Currys' marriage lacked passion and that Paul appeared indifferent in making love to Linda. She further said that a month after their nuptials, Linda told her husband that she should buy a $1 million life insurance policy with him as the beneficiary. She recruited Frankie Thurber, a close friend and coworker, to move into their home and spy on her husband since she was suspicious of Paul. But by the end of her stay, the latter came to the conclusion that Paul seemed to be a devoted husband.
Frankie claimed Paul made his wife's preferred foreign salad dressings and gave her bubble baths. Friends, however, started to wonder after Linda's two brief, succeeding illnesses. Merry even claimed she recalled, on her second hospital visit, seeing a sign outside Linda's room that read, "Paul be not allowed inside unaccompanied." Additionally, Linda's ex-boyfriend Bill pleaded with her to leave the home she and her husband shared. Even some of her insurance plans were changed to make her sister the beneficiary after he persuaded her to do so.
Since neither Paul nor Linda smoked, Linda's death from nicotine overdose seemed odd. Even though his wife divided her inheritance between him and her sister, he was still able to collect $419,000 from two of her life insurance policies and retirement plan after she passed away. After the authorities ran out of leads and suspects, the inquiry into Linda's death was put on hold for a number of years. But in 2002, Orange County Sheriff's Department Sergeant Yvonne Shull made the decision to reopen the investigation.
As Sgt. Shull followed Paul Curry to Kansas, the investigators went over the evidence once more and re-interviewed the witnesses. He worked as a City Building Code Inspector and resided in Salina with his new spouse, Teresa. On November 9, 2010, the authorities detained Paul after deciding they had enough proof. The day after Teresa saw him in jail, he made more accusations against himself in a taped phone discussion with her. Even though there was no concrete evidence connecting him to Linda's killing, the prosecution were certain.
Paul's defence attorney contended during his trial in late 2014 that Linda had health issues prior to marrying her husband and self-administered a nicotine enema. However, the prosecution's witness, Dr. Neal Benowitz, a renowned specialist and professor of medicine at the University of California, San Francisco, stated that the victim passed away swiftly from nicotine toxicity. Paul was alone with Linda the night of her murder, thus the jury found him guilty of first-degree murder with the intent to profit. He was given a life without parole sentence on November 14, 2014.
Our Team DCS includes 5 different writers proficient in English and research based Content Writing. We allow them and encourage them to follow the Entertainment news all day long. Our posts, listicles and even the exclusives are a result of their hard work.