68-year-old Betsy Wiesenfeld was murdered inside her Whitehall Township, Pennsylvania, home in May 2019, according to the Investigation Discovery documentary 'On the Case With Paula Zahn: Text, Lies and Video'. It took the police only a few days to apprehend the offender, but almost a year to find the victim's body. We have information about the murderer's identify, whereabouts, and the method by which he was apprehended. So let's get started, shall we?
How Did Betsy Wiesenfeld Die?
Kathleen Graham's mother, Elizabeth "Betsy" Ann Wiesenfeld, was a devoted mother and the adored wife of the late William Wiesenfeld. In May 2019, she resided in the Whitehall Township house in the Pennsylvanian county of Lehigh. When she was reported missing, the 68-year-old registered nurse was working as a nurse at SarahCare Adult Day Services, an adult day care centre in Forest Hills, Pennsylvania. She had been a licenced nurse for four decades. Kathleen recalled how much her mother enjoyed being a nurse and how the profession significantly improved her quality of life.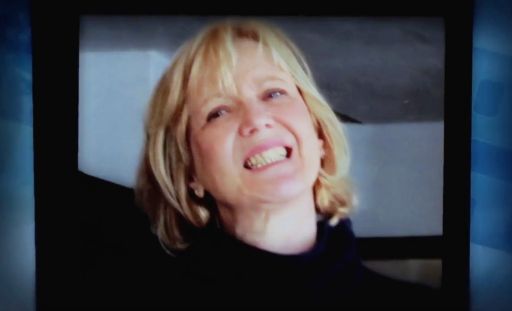 The mother-daughter team, according to Kathleen, had a regular ritual where they texted each other in the morning to make sure they were safe. On April 30, 2019, Betsy texted her as normal, and her daughter went about her day. But when she attempted to phone and text her mother in the afternoon but was unable to do so, she became apprehensive. According to Kathleen, the calls went directly to voicemail and the texts were not delivered. She worriedly called Betsy's office, hoping to hear that her mother hadn't arrived at the office.
Bee McDonough, Betsy's manager, claimed to have known her for more than ten years and that the 68-year-old always let the office know if she took a leave of absence or was running late. Additionally, Kathleen emphasised that her mother was never a "no-call, no-show" and filed a missing person complaint with the Whitehall Borough Police Department. Nearly a year later, on April 19, 2020, the authorities discovered Betsy's horribly decomposed body at a landfill close to Verona, Pennsylvania. The coroner was unable to identify a formal cause of death because of the extreme decomposition.
Who Killed Betsy Wiesenfeld?
In the episode, Kathleen claimed that on April 30, 2019, her mother sent her a weird text, which worried her. "I met someone was (sic) leaving now for about a week, please (sic) look after everything at the house," the text said. For once, I'm going to enjoy myself. Kathleen asserted that she spoke with her mother on the phone on April 29 and made no mention of meeting anybody else or having any travel plans. When the police arrived at Betsy's home after she had been reported missing, they discovered the front door to be unlocked.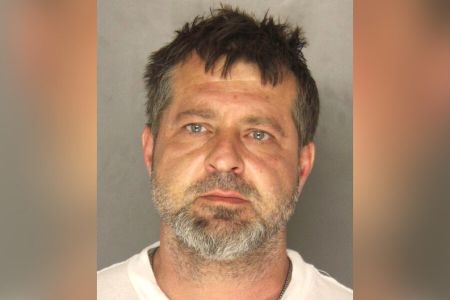 When the detectives searched the bedroom and found the area rug and the bed moved, they found no evidence of a forced entry. According to police sources, the bedpost and comforter both had red streaks that appeared to be dried blood. Although Betsy's friends and daughter said she never smoked, the officers also found cigarette ashes close to her bed. Her phone, handbag, and wallet were reported gone, and they discovered her Toyota Camry in the garage, according to the complaint report. Furthermore, it didn't seem like the victim had hurriedly packed her luggage or departed.
$500 had been taken out of Betsy's account after she was last heard from, the cops discovered after checking her bank records. They soon discovered someone wearing a mask using her debit card after reviewing security footage. When the detectives spoke with Betsy's neighbours, like Cathy Corrado, they learned right away that they suspected Douglas Berry, a former handyman, felon, and possible drug user. He had worked for the victim at her Whitehall home and other rental homes, according to reports.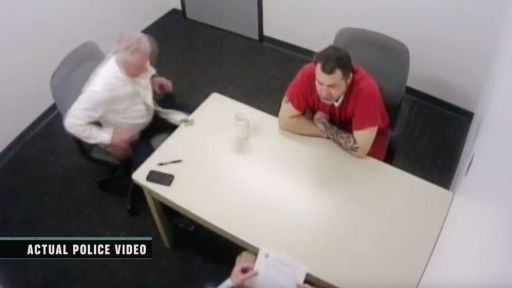 The officers were also told by Betsy's closest friends that she stopped hiring Douglas because she was scared of him and suspected that he took drugs. A 9-mm gun was discovered in his bedroom closet on May 2 after authorities searched his truck and residence in the 2700 block of Washington Boulevard in Liberty. According to court records, Douglas was convicted of aggravated assault in 1996 in Berks County, which prevented him from legally possessing a firearm. He was detained by the police on the gun-related charge, and his request for release was denied while the investigation was ongoing.
The police discovered Betsy's stolen bank card at Douglas' house along with his fingerprints on it. Additionally, they claimed that he resembled the individual who used her credit card to withdraw cash from her bank account. When the detectives looked at the neighbourhood security cameras on April 30 at 8:39 AM, they saw Douglas' Ford F-150 approaching Betsy's house. Her garage door opened at 8:55 and closed at 8:58, as per ADT Security records. A minute later, the Ford F-150 was seen leaving the driveway in the video footage.
Two jailhouse informants came forward and informed the authorities about Douglas's various accusatory statements while he was incarcerated. One of them claims that Douglas expressed hostility towards the victim and urged him to obtain bail so he could "get rid of [a body]" in an hour. The other jail informant asserted that he had multiple in-depth chats with Douglas during which Douglas hinted that he believed he would be accused of murder because Betsy's body had not been found. In September 2019, he was charged with murder formally.
Where is Douglas Berry Now?
The daughter of Betsy and other family members continued expecting Douglas would say anything about what had happened to mom. Linda Valladares, one of her sisters, stated, "I ask God, 'Please, let the devil tell where she is so we can have a funeral and say goodbye in the proper way.'" The friends and neighbours of Betsy clung to the possibility that she could still be alive. Sadly, on April 19, 2020, a Plumb Borough police officer on routine patrol in Verona discovered a human foot poking out of a waste bag, tragically ending their hopes and prayers.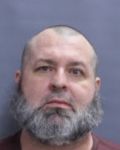 The Allegheny County Police Department's Lieutenant Venerando Costa said, "He saw what appeared to be a shoe in the tiny tear of a garbage bag. He gave the sack a closer look and saw what appeared to be human remains. The remains were later determined to be those of Betsy by the medical examiner. In April 2022, Douglas entered a plea of guilty to the charges of third-degree murder, burglary, theft, and receiving stolen goods. As a result of his plea bargain with the Allegheny County District Attorney's Office, he was given a sentence ranging from 17 to 40 years.
In court, Douglas Berry stated, "I want everyone to know how sorry I am for the mistakes I've made. I want to apologise to Betsy's family. I now know how to ask for forgiveness in prayer. I apologise to Betsy and the family for not taking further action. I am not a mountain mover. The 51-year-old is completing his term at the State Correctional Institution – Huntingdon, according to official court records.
Our Team DCS includes 5 different writers proficient in English and research based Content Writing. We allow them and encourage them to follow the Entertainment news all day long. Our posts, listicles and even the exclusives are a result of their hard work.