In "Violent Minds: Killers on Tape," psychologist Dr. Al Carlisle conducts previously unheard conversations with violent offenders. Manuel "Manny" Cortez, a citizen of Oregon and a convicted murderer, is one such offender highlighted on the programme. Although Manny was found guilty of killing Rachel Isser and Deanna Jackman, two 11-year-old girls who vanished from their Ashland, Oregon, hometown in December 1979, several people think that he was also responsible for other homicides. So, if you're curious about Manny's life and want to know where he is right now, we can help.
Who Is Manny Cortez?
Despite being a native of Texas, Manny Cortez reportedly moved to San Gabriel Valley, California, with his family when he was a little child, according to sources. Additionally, due to his parents' financial instability, Manny had a difficult childhood. Readers will be shocked to learn that the convicted murderer had sadistic impulses from a young age, which were further encouraged by Peter Saxon's book "The Torturer." In fact, Manny revealed in a later interview that he often fantasised about reenacting the torture scenes from the novel for sexual gratification.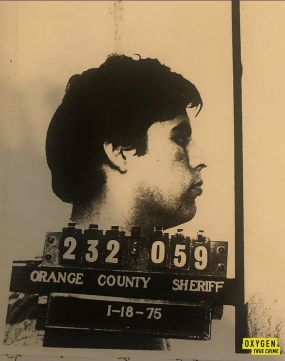 According to sources, Manny first encountered legal issues in 1975 when he tried to abduct a female teenager. At the time, he was 19 years old. He was later found guilty of the attempted kidnapping and sentenced to probation. But the convicted murderer did not give up his cruel tendencies, and in 1976 he attempted to rape two more teenage girls, which resulted in a second arrest. However, this time the accusations were dismissed, thus Manny was spared having to visit a jail cell.
In any case, Manny claimed that the attention Cindy lavished on him at the time gratified his ego. At the time, Manny was dating Cindy. Cindy, on the other hand, believed that divorcing Manny would be the wisest course of action once she learned of his nasty and vicious nature. Unfortunately, Manny was unable to accept the choice made by his ex-girlfriend, and a raging passion nearly drove him to murder Cindy. Surprisingly, the interview records even showed that Manny had intended to kill Cindy by luring her to a vocational auto shop, but he abandoned that plan when Cindy showed up with a companion.
During the interview, Manny said that despite his decision not to kill Cindy, the breakup drove him to carry out a second, just as heinous murder in which he viciously beat a lady to death. Sources suspect this victim to be 26-year-old Rosa Williams, who worked at the same vocational auto shop and was discovered dead in Los Angeles on April 8, 1977, although the convicted murderer was careful enough to withhold names. In addition, Manny ended up abducting another teen in 1977, but when she managed to escape and recognise him in person, the convicted killer realised that Los Angeles was no longer a safe place for him. As a result, he made the decision to leave the city and relocate to the state of Oregon.
Two years later, on December 17, 1979, friends Rachel Isser and Deanna Jackman, both 11 years old, vanished from a park near the Southern Oregon State College where they had gone to play tennis. This tragic tragedy was observed by the city of Ashland, Oregon. Although search efforts were made to find the missing girls, Rachel's body was found within the press box of the Southern Oregon State College football stadium that same evening, confirming the suspicions of her family.
Deanna's body was found by law authorities the following day in a gravel pit nearby, and an examination revealed that the girls had been sexually molested before they were strangled to death. Additionally, a medical study revealed that the remains had undergone extensive mutilation, and the police realised they were on the trail of a vicious murderer.
Where Is Manny Cortez Now?
Even though the first investigation into Rachel and Deanna's murder was difficult, Manny Cortez—who at first denied any involvement in the crime—was later identified by the authorities. However, when authorities discovered Manny's criminal history, they made the decision to place him under arrest and bring him before a judge. Interestingly, the prosecution chose to combine both charges for Manny's second trial despite the fact that his first trial for Deanna's murder ended in a hung jury. So, when Manny appeared in court a second time, he was found guilty of kidnapping and killing the two girls.
In 1980, the judge gave Manny a life sentence without the possibility of release. He later entered a plea of guilty to a kidnapping case in Los Angeles in 1982, although he adamantly maintained that he had not been engaged in any other crimes. But even though he's still behind bars at the Oregon State Penitentiary in Salem, authorities and prosecutors think he's accountable for a number of other murders, including the killing of Karen Whiteside in Eugene, Oregon, in 1978.
Our Team DCS includes 5 different writers proficient in English and research based Content Writing. We allow them and encourage them to follow the Entertainment news all day long. Our posts, listicles and even the exclusives are a result of their hard work.