A popular local resident named Marc Despain was discovered shot to death in his Jonesboro, Arkansas, home in August 2011. On the surface, it appeared to be a burglary gone awry, but upon deeper examination, more seemed to be involved. 'Fatal Vows: The Ties That Bind' on Investigation Discovery details the terrible murder plot that was hatched by Marc's closest friends and family. So, if you're wondering what happened that caused Marc to pass away, we have you covered.
How Did Marc Despain Die?
Native to Jonesboro, Jack and Tana Despain's real estate company employed Marc Evan Despain with them. Later, he established himself as a wealthy real estate investor and appraiser. The 34-year-old was already nearly 15 years into his marriage to Michelle, his high school sweetheart. They shared a lavish home with Michelle's daughter from a previous relationship and produced two sons together. The Despain family first appeared to be doing well in all respects.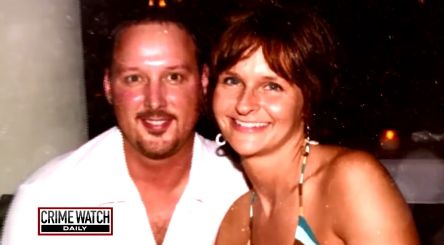 But on August 24, 2011, Michelle entered a horrifying crime scene as she was returning home from work. The distressed wife reported her husband lying in a pool of blood by calling 911. When the police arrived, they discovered Marc had been shot twice, once in the chest and once between the eyes. With drawers wide open and objects looking out of place, the house appeared to be in turmoil. Nothing of value was taken, though, therefore it was assumed that the scene had been manufactured.
Who Killed Marc Despain?
Michelle told the police that she had lunch with Marc that day and then went back to work at about 1:30. She picked up some bills and returned home a few hours later to find Marc had passed away. She implied that Jack and Marc had a falling out years earlier, and seemed to put the finger at Marc's father as a possible suspect at the time. Marc first started working for his parents' company, but when they had a financial disagreement, Marc left to start his own firm.
Michelle's father, Carl Kelley, expressed a similar thought and said that Jack might have been responsible for Marc's demise. Additionally, it is said that at one point Marc and Michelle discovered indecent pictures of Michelle's daughter on Jack's phone. It was later determined, however, that the young girl had taken those images herself. The gap between Marc and his father, though, had grown too wide by that point.
When pressed, Jack suggested that Carl and Michelle might be complicit. He claimed that Carl h ad threatened both himself and Marc and that Marc had mistreated Carl. Additionally, it appeared that Marc and Michelle were having marital problems. Michelle told the authorities during the investigation that she had an affair with a younger coworker and had given him money for his rent and other costs. We then learned that Michelle had just decided to set Brooke up to doing that in order to drive a gap between us and the family, Tana said of the pictures on Jack's phone.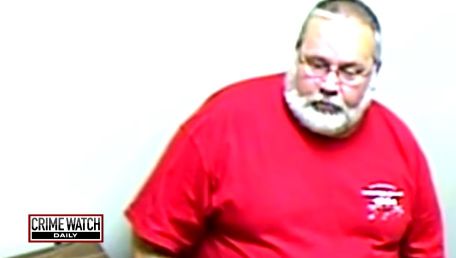 The investigators exonerated Jack of all misconduct but not Michelle. The investigators also discovered that the business was having financial difficulties and that she stood to profit significantly from life insurance policies in Marc's name. They thought Marc approached Michelle about the money since they knew she had been defrauding the company of it.
Then, an anonymous caller gave the police a huge lead in the investigation. The caller stated Terrance Barker was the shooter who was boasting about killing Marc. He was in the area around the time of the murder, according to eyewitness accounts and mobile pings. Terrance was also spotted at the time driving a blue Mercedes. Terrance initially denied shooting Marc, but later acknowledged it. He also said that Carl had handed him the gun and had told someone over the phone what had happened.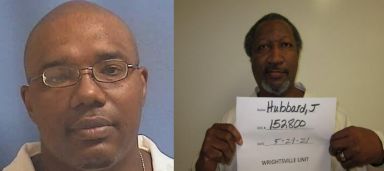 The owner of the car, Johnny Hubbard, was also one of Marc's renters. Johnny asserted that Carl approached him one day and suggested killing his son-in-law. Terrance was now introduced to Carl by Johnny, and the strategy finally worked. Carl and Michelle had been in frequent communication before and on the day of the murder, according to phone records. Michelle actually texted her father that morning to let him know that it had to be finished that day. Carl answered by requesting that she invite Marc out to lunch.
Where Are Carl Kelley and Michelle Despain Now?
The communications between Carl and Michelle were deleted on August 24, 2011, but they were later found by the authorities, adding to the proof that the two planned Marc's slaying for monetary gain. Carl and Terrance were sentenced to 35 years in prison after entering a guilty plea to first-degree murder. Johnny was sentenced to 18 years in prison for obstructing arrest and an extra 40 years for violating his parole after entering a guilty plea.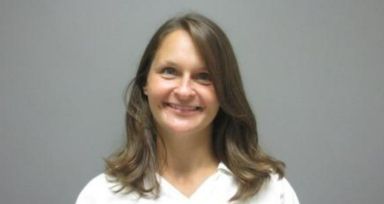 Michelle entered a guilty plea to three counts of obstructing apprehension in April 2014, and a few months later, she was given a 30-year prison term. After five years, Michelle was eligible for parole. According to what we can gather, Michelle was released on parole in September 2019 and has since maintained a low profile. Little is known about Michelle's whereabouts right now. While serving his prison sentence, Carl Kelley, on the other hand, reportedly passed away from congestive heart failure.
Our Team DCS includes 5 different writers proficient in English and research based Content Writing. We allow them and encourage them to follow the Entertainment news all day long. Our posts, listicles and even the exclusives are a result of their hard work.