Nobody could have ever believed that Julie Carol Gryphon Jensen, 40, would be the one to blame for her terrible death inside her house on December 3, 1998, but her husband was. After all, Mark Jensen killed the mother of his two children by poisoning her with ethylene glycol (antifreeze) and a lot of sleeping pills, as meticulously detailed in both ABC's "20/20: Death Foretold" and NBC's "Dateline: Secrets in Pleasant Prairie." We now have the crucial information for you if you just want to understand more about him, with an emphasis on the couple's connection, his purported motivations, and his known present status.
Who is Mark Jensen?
When Julie first met Mark in 1981, he was working at a Sears department store in Oshkosh, Wisconsin. They soon developed a warm, loving relationship. However, while the latter left out after realising her chosen nursing area wasn't a good fit, the former was able to graduate with all of her credits. In reality, they were both college students at the time. He therefore began working in the finance sector to support the family after the couple was married in 1984 and moved to settle down in Pleasant Prairie's Carol Beach neighbourhood.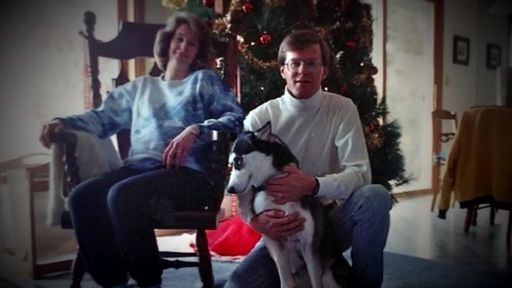 By 1998, though, Mark and his wife's relationship had soured to the point where they were only "polite, superficial" in public and angry when they were alone. The reason for this is that, according to the letter she wrote just before her puzzling death, she had an affair years earlier that he could never really forgive. Julie had actually given her neighbour a sealed envelope with this message, a photo of her husband's poison shopping list, and instructions to give it to the authorities if anything happened to Julie.
Consequently, they did so after December 3, 1998, despite the fact that the initial theory put up by the authorities was that the mother of two committed herself as a result of marital and mental health problems. Although Julie herself wrote, "I pray I'm wrong and nothing happens, but I am suspicious of Mark's suspicious behaviours," she defied this notion. He would be my first suspect in the event that something happened to me. I would never kill myself because of my children since they mean the world to me! My greatest passion, achievement, and wish in life are [them]. Her demise was therefore a homicide.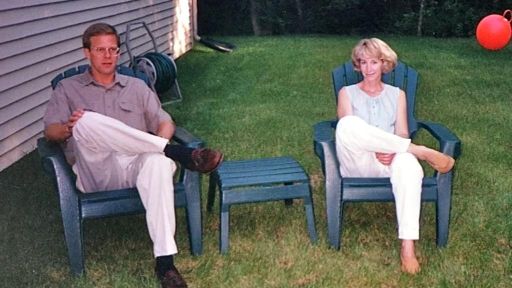 When detectives started looking into every detail of Mark's personal and professional situations, t hey discovered that he had been having an apparent long-term affair. This woman was his married coworker Kelly LaBonte, and he had professed his love for her through emails, going so far as to say he was prepared to start over with her by his side. Thus, Julie's 14-year-old husband was detained on the charge of first-degree murder in March 2002 after toxicology testing eventually revealed that she had residues of poisons in her system at the time of her death.
Where is Mark Jensen Today?
Despite being detained in 2002 on a $500,000 bail, Mark didn't actually appear in court to answer to the charge until early 2008 due to a number of preliminary/evidentiary motions and appeals. Although the prosecution said he poisoned his wife before strangling her to death with a pillow so that she could be by his mistress, the defence maintained his innocence throughout the course of the trial. In fact, the latter said Julie was so crazy and depressed that she intentionally set up her husband before committing suicide – an allegation he has consistently made.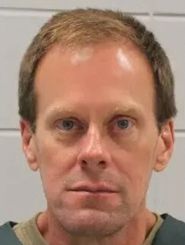 It is important to note that Mark did not testify in court, but jailhouse informant Aaron Dillard did say he spoke to him while they were both being held in a Wisconsin jail. The latter claimed that the accused had claimed he had fed Julie juice spiked with antifreeze, but that it had failed to take effect quickly enough, causing him to suffocate her until there was no hope of recovery. He did admit that Mark had initially told him a different tale, which sparked a lengthy discussion that ended with his confession and during which "[the suspect] didn't show any sorrow about his wife being [sic] dead." He refused. relating to her passing. regarding any of it.
Therefore, in February 2008, Mark was found guilty of first-degree intentional homicide and given a life sentence following nearly six weeks of testimony and more than 30 hours of jury discussion. Later, he did start appealing his case to several courts, however on December 19, 2013, a federal judge overturned his conviction and ordered his release from prison within 90 days due to a technicality. On September 8, 2015, the State of Wisconsin objected, but the United States Court of Appeals for the Seventh Circuit actually upheld this district court's ruling.
Due to the need for a new indictment and a $1.2 million bond, Mark was tried again in January 2023 and found guilty again on February 1 of the same charge of murdering his wife Julie. The 63-year-old was therefore given a life sentence in prison without the chance of release, and this is where he is still today.
Our Team DCS includes 5 different writers proficient in English and research based Content Writing. We allow them and encourage them to follow the Entertainment news all day long. Our posts, listicles and even the exclusives are a result of their hard work.