Even if history wasn't your favourite subject in school, you can still enjoy historical films. While being incredibly entertaining, these films accomplish several different goals. History nerds pull all the threads, point out errors, and debate the effects of the events as they become a matter of significant discourse. There is enough of material there. These are interesting tales of a different time, of a civilization they don't live in, and of a world they'll never get to see (until the time machine is invented!). For some people, who are more invested in the story than the hi-story(! ), these are tales of a planet they'll never get to see. These could very well be films from the fantasy genre for another section. No matter whatever group you belong to, you cannot dismiss the significance of historical films. They provide us with information, amusement, and—most importantly—warnings about what can happen if people continue to make the same mistakes. The phrase "history repeats itself" has a purpose.
In terms of the types of stories it tells, Netflix has been expanding its horizon with each passing year. It affects historical films, whether they are factual or fictional. The list of excellent historical Netflix films is provided below if you desire a history lesson without the dullness of a classroom. Historical drama, historical fiction, and historical war films are featured on the list.
A Twelve-Year Night (2018)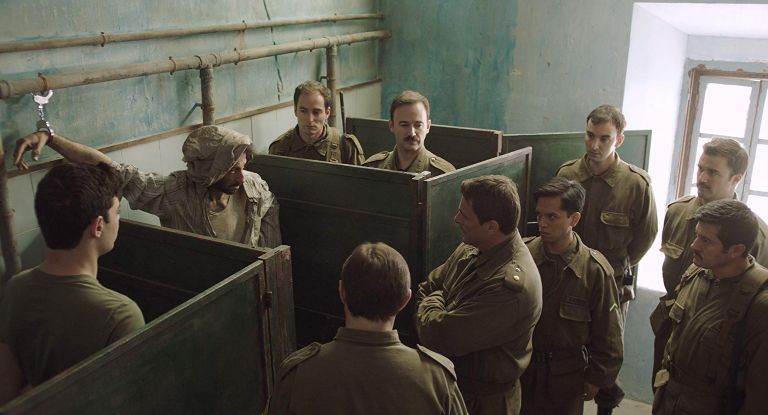 Drama from Uruguay with the original title "La noche de 12 anos" is called "A Twelve-Year Night." The movie, which is based on real events, depicts the 12-year solitary incarceration that members of the left-wing urban guerrilla group Tupac Amaru (Tupamaros) endured. If they can't be killed, the military government instructed to "drive them mad." Pepe Mujica, who will go on to serve as Uruguay's 40th President from 2010 to 2015, is one of the nine hostages that are abducted. The critically praised movie was chosen as a contender for the Best Foreign Language Film award at the 91st Academy Awards.
All Quiet on the Western Front (2022)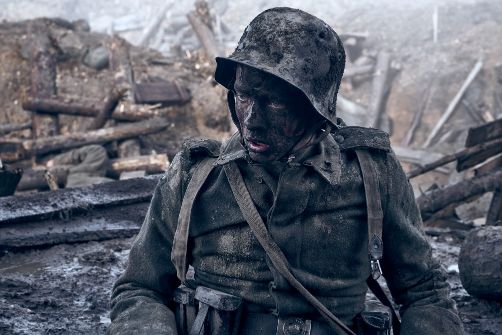 The German film "All Quiet on the Western Front," which is based on Erich Maria Remarque's 1929 novel of the same name, tells the story of a German soldier named Paul Bäumer. Young and idealistic, Paul enlists in the Imperial German Army three years after the start of World War I with his friends in the hopes of fame and glory. Paul learns firsthand about the horrors of war as the movie goes on, but he also comes to the realisation that glory is rarely gained on the battlefield. He can only hope to survive long enough for the bloodshed to end. Additionally, Lewis Milestone's 1930 classic movie with the same name was influenced by Remarque's book. The American picture, which is harrowingly realistic and is recognised as one of the best war films of all time, was the first to take home the Academy Awards for Best Director and Outstanding Production.
Crouching Tiger, Hidden Dragon: Sword of Destiny (2016)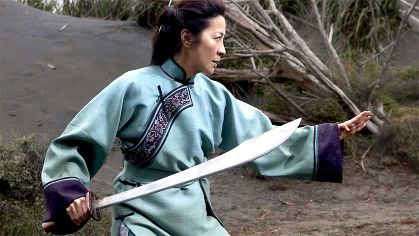 While 'Crouching Tiger, Hidden Dragon: Sword of Destiny' may not be a historical movie in the strictest meaning of the word, it is unquestionably a fantastic work of historical fiction that is deserving of our attention. The movie is a follow-up to Ang Lee's 2000 blockbuster "Crouching Tiger, Hidden Dragon." In this movie, Michelle Yeoh returns as the warrior-maiden Shu Lien. She is now eager to locate the mystical sword known as Green Destiny that previously belonged to her beloved, Li Mu Bai, after being away for around eighteen years. Shu Lien is adamant about preserving the blade while a violent criminal by the name of Hades Dai grows ready to take it. She is accompanied on her mission by a young woman and a warrior known only as Silent Wolf. A wuxia movie called "Crouching Tiger, Hidden Dragon: Sword of Destiny" teaches us a lot about the martial arts culture of mediaeval China. While enjoying some masterfully orchestrated action sequences, we also learn about the time period's worldview.
Dolemite Is My Name (2019)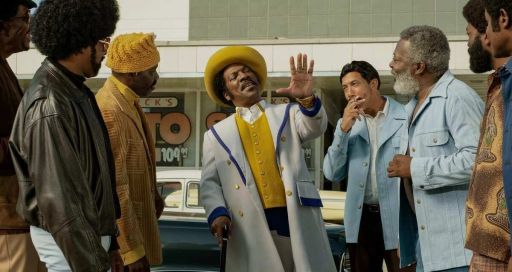 Craig Brewer is the director of the comedy "Dolemite Is My Name" (2019). This enthralling documentary follows the life of Rudy Ray Moore, a legendary figure in Blaxploitation from the 1970s most remembered for playing Dolemite. Moore is portrayed by Eddie Murphy in a remarkable way as he defies all odds to rise from obscurity to stardom. Craig Robinson, Keegan-Michael Key, Da'Vine Joy Randolph, Mike Epps, Chris Rock, and Snoop Dogg are among the ensemble cast members that guarantee hilarity while tackling important contemporary social concerns. This comic journey is a must-watch on Netflix because it captures the spirit of 1970s Blaxploitation movies and Rudy's unmatched tenacity. It's also an enlightening look into a groundbreaking entertainment era.
Elisa & Marcela (2019)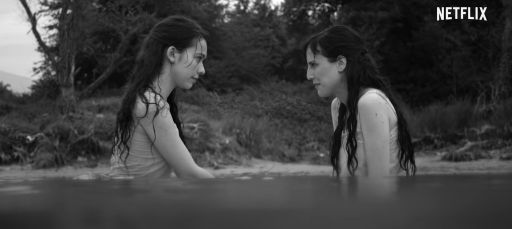 The film centres on Elisa Sánchez Loriga and Marcela Gracia Ibeas, who meet and begin a fantastic friendship. It is based on the first same-sex marriage in Spain. However, as their friendship turns into romance, things get murky because same-sex partnerships were strictly forbidden at the time. Elisa and Marcela, however, are unyielding and resolve to flout convention by getting married despite continuing their life-defying romance. The story then takes a thrilling yet tense turn, just like in 1901. Elisa makes the decision to take on a boy's identity in order to unite with her soul mate.
Farha (2021)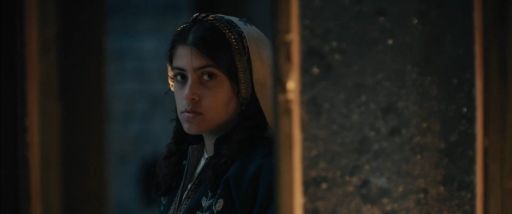 The historical drama movie "Farha" was helmed by Darin J. Sallam. The movie, which is based on a true event, is set in 1948 during the Nakba and depicts a Palestinian girl's moving coming-of-age journey amid the sad expulsion of Palestinians from their homeland. Farha, the main character, sees shocking violence while being imprisoned in a pantry by Zionist forces as they attack her hamlet. With a strong ensemble cast that includes Ashraf Barhom as Abu Farha and Karam Taher as Farha, the movie offers a moving picture of the brutality of ethnic cleansing. The movie is deserving of praise for its gripping depiction of a historical tragedy and is a must-see for anybody interested in Palestinian history and the human stories contained therein.
First They Killed My Father (2017)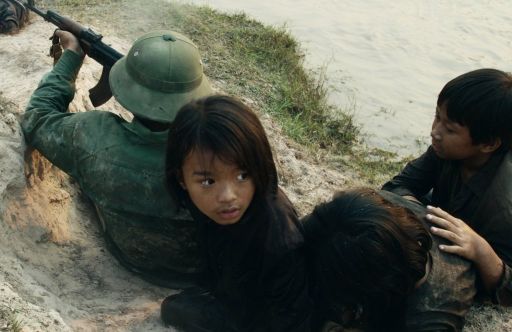 'First They Killed My Father' is a Cambodian-American Khmer-language film directed by Angelina Jolie and is based on the 2000 memoir authored by Loung Ung. The story takes place in 1975 and follows Loung, age 7, as she is coerced into serving as a child soldier during the Khmer Rouge rule. After the Khmer Rouge triumphs in the Cambodian Civil War, Loung's family leaves Phnom Pen as refugees and finally finds themselves in a labour camp. Loung is one of the seven children of her father, a Khmer National Armed Forces officer who is referred to in the movie as "Pa." Just as the Vietnamese troops begin their operation to conquer Cambodia, Loung is enlisted as a child soldier in a different camp after the passing of her father.
Kardec (2019)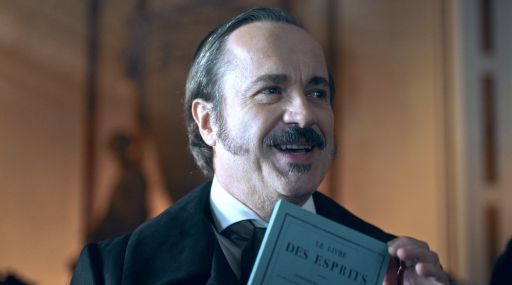 'Kardec' depicts Hippolyte Léon Denizard Rivail's lowly beginnings as a teacher in France and is based on the true story of Allan Kardec. Rivail discovers unexpectedly that there may be a technique to speak with spirits while studying spinning tables. Even though it seems like society isn't ready for this revelation, the educator adopts the pen name Allan Kardec and starts writing the books that are now the foundation of Spiritist study. The film is worth seeing because it focuses particularly on Rivail's discoveries and his attempts to communicate them to the wider audience.
Kartini: Princess of Java (2017)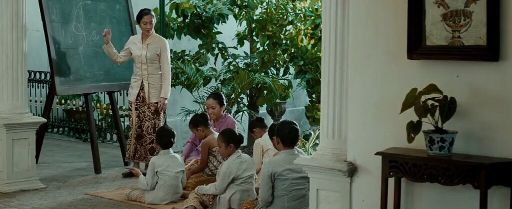 Hanung Bramantyo is the director of the biographical drama movie "Kartini: Princess of Java." It is a compelling story of a heroine's struggle against gender and social inequities, set against the backdrop of Indonesia in the early 1900s under Dutch colonial control. Raden Adjeng Kartini works to advance women's rights and educational equality in a time when only the nobles had access to school. Raden Adjeng Kartini opposes long-standing Javanese customs. The movie offers a moving glimpse into the life of the well-known Indonesian heroine and features a star-studded cast that includes Dian Sastrowardoyo, Christine Hakim, Reza Rahadian, and Acha Septriasa. This film is motivational to see because of Kartini's struggle against restrictive customs and her pursuit of equality, which highlights the significance of women's freedom in a bygone era.
Lagaan: Once Upon a Time in India (2001)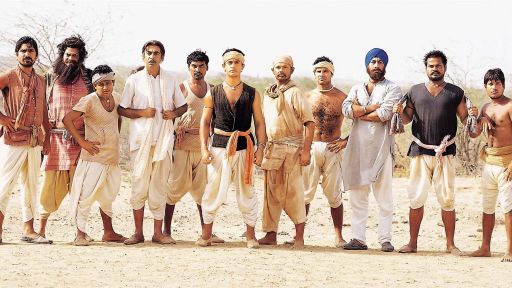 Ashutosh Gowariker is the director of the historical sports drama movie "Lagaan: Once Upon a Time in India." During the late Victorian era of the British Raj, this epic musical takes place in a village in colonial India that is suffering from a drought. An haughty British commander challenges the drought-stricken villagers to a cricket match in an effort to avoid their harsh taxes (Lagaan). Bhuvan, who organises a team of peasants and discovers cricket, is the main character of the movie. The movie captures the struggle, hope, and tenacity of the peasants with Amitabh Bachchan's narrative and strong performances by Aamir Khan, Gracy Singh, and British actresses Rachel Shelley and Paul Blackthorne.
Manto (2018)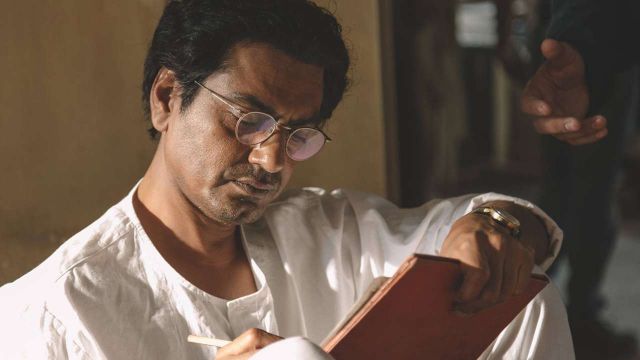 Nawazuddin Siddiqui portrays Saadat Hasan Manto in the biographical movie "Manto," which is based on the life of the author. The movie depicts the author's life and writings, showing how his experiences have influenced them. India and Pakistan, a country split in two, test his sanity and sense of self as he longs to fit in. The movie is divided into two distinct sections: the first is Manto's life in Bombay as a successful scriptwriter surrounded by friends and well-wishers, and the second is in Lahore where he finds himself alone. He reaches the lowest point in his downward spiral when he checks himself into the Lahore Mental Hospital to treat his alcohol addiction.
Marshall (2017)
The legal drama movie "Marshall" was helmed by Reginald Hudlin. This biopic transports us to the 1940s and sheds light on Thurgood Marshall's early professional years as the first African-American Supreme Court Justice. The movie depicts Marshall's tenacious quest of justice as he defends an African-American driver who was falsely convicted of rape while focusing on a particularly difficult case in Connecticut. The movie emphasises the racial stereotypes of the time and stars Chadwick Boseman in a riveting depiction of Marshall with actors Josh Gad, Sterling K. Brown, and Kate Hudson. It certainly earns its place for delivering a gripping courtroom drama combined with important historical lessons, and it has been praised for its excellent acting and interesting storytelling.
Mudbound (2017)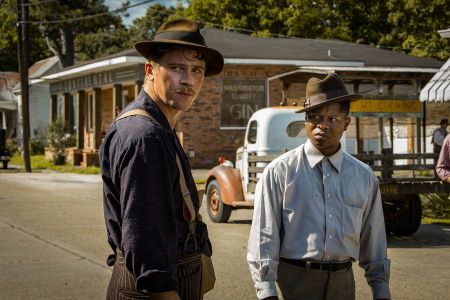 'Mudbound,' one of the best films of the year, is set in the post-second world war period. When two soldiers return from the War, everything about them is changed because of what they went through. Ronsel Jackson was in the infantry, while Jamie McAllan was an army pilot. Henry, Jamie's older brother, is happily married to Laura back at home. On the other hand, Ronsel's family works in the McAllans' fields. When they both go home, Jamie and Ronsel become friends and talk about their wartime experiences. However, where they resided, assimilation of blacks and whites wasn't yet popular, and as a result, both of them encountered difficulties. The movie centres on Ronsel having to witness prejudice, which is something he is not used to after joining the army, and Jamie's PTSD, which primarily haunts him.
My Best Friend Anne Frank (2021)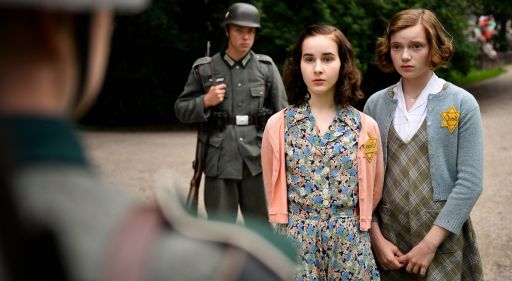 Ben Sombogaart is the director of the Dutch drama movie "My Best Friend Anne Frank." The plot, which was influenced by "Memories of Anne Frank: Reflections of a Childhood Friend," is told from Hanneli Goslar's point of view and highlights their close friendship during World War II. Viewers are led on an emotional trip through Goslar's eyes as a new viewpoint on Anne Frank's life. Both Anne and Hannah, played by Aiko Beemsterboer and Josephine Arendsen, turn in compelling performances. Tragically, when the plot converges, both characters wind up in concentration camps divided by a wall. The story's moving narration serves as a chilling reminder of the Holocaust's atrocities.
Operation Finale (2018)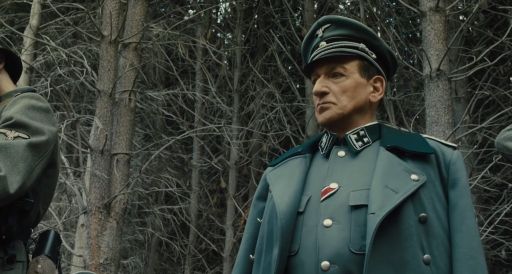 After Germany collapsed, Adolf Eichmann, the man responsible for the Second World War's mass murder of Jews, mysteriously vanished. When a team of Israeli spies learns at the last minute that Eichmann is skulking in Argentina, "Operation Finale" deals with the fallout. The crew flies to a foreign nation and carefully prepares a kidnapping in an effort to bring the war criminal to justice. However, their ostensibly straightforward task is abruptly jeopardised by covert Nazi sympathisers plotting a second Reich.
Outlaw King (2018)
In Scottish history, Robert Bruce is a figure of great respect. He commanded the First War of Scottish Independence and is regarded as one of history's most fearsome fighters. The events after the siege of Stirling Castle, where the Scottish nobility submitted to the King of England, are the main subject of "Outlaw King." Acting in obedience to the King persisted for a while, but soon after, Robert Bruce led a rebellion against the British, inspired by the public exhibition of William Wallace's dismembered body and his perception of the discontent among the populace with the government. Aaron Taylor-Johnson, Florence Pugh, Billy Howle, and Tony Curran also had significant roles, and Chris Pine played the title character. Like any Hollywood production, there will be some historical inaccuracies. But you'll understand the big picture of everything that happened to make him a leader and ultimately the King of Scots.
The Angel (2018)
When discussing historical films, one is usually transported to a time that is at least one hundred years earlier than their own. In all honesty, the most recent history also includes what occurred ten years ago. But let's avoid having that discussion. My argument is that, regardless of how distinct it is from the other movies on this list, if I suggest you watch a movie that is set in the early 1970s, that movie is also historical. And this one, which functions more as a spy-thriller, is one that you really must see. It is based on Uri Bar-Joseph's book of the same name and centres on the life of an Egyptian guy who worked as a spy for Israeli intelligence. It depicts the Egyptian Prime Minister and his cabinet discussing ways to avenge Egypt's recent defeat of Israel after the Six Days War. The Prime Minister's son-in-law Ashraf Marwan is given access to the conversation. However, when he offers a significant proposal, he receives a severe rebuke. This steers him in the direction of the Israeli intelligence, and the rest is history!
The Forgotten Battle (2020)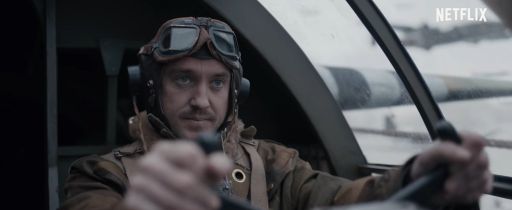 The lives of three unrelated people are intertwined in "The Forgotten Battle," which is set during the Battle of the Scheldt in World War II. Teuntje Visser, the first of the three, ends up joining the Dutch resistance when the Nazis brutally kill her brother. Marinus van Staveren, a Nazi sympathiser, makes every effort to save Teuntje's brother, but as his plea is denied, Marinus grows weary and starts to doubt his allegiances. When the Battle of Walcheren Causeway is about to start, Glider Pilot Regiment Sergeant Will Sinclair lands into German-occupied Zeeland and starts fighting the German troops. The three, whose lives are intertwined and whose futures are in jeopardy, are, however, in for much more from fate.
The Guernsey Literary and Potato Peel Pie Society (2018)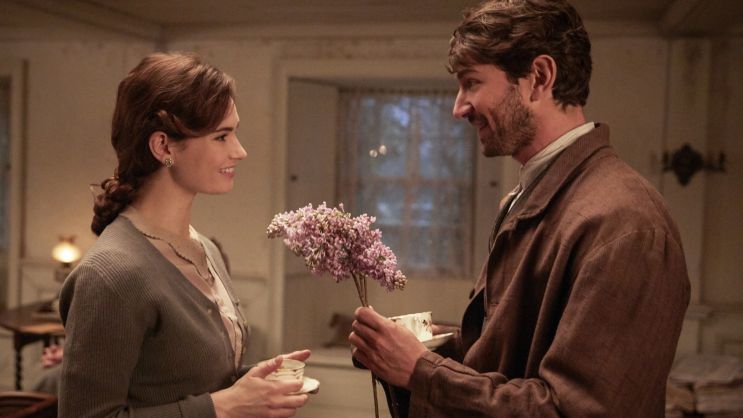 As the members of the book club share their experiences of living on the Nazi-occupied island, Juliet Ashton (Lily James), a London-based writer, decides to visit the island herself. The Guernsey Literary and Potato Peel Pie Society is a historical fiction novel set during World War II and the German occupation of Guernsey Island. She decides to write about the German occupation for her next book since she has a concept for it, and in the process, she meets some lifelong friends. Juliet learns from the entire ordeal that she cannot abandon her life in Guernsey and go back to London.
The Highwaymen (2019)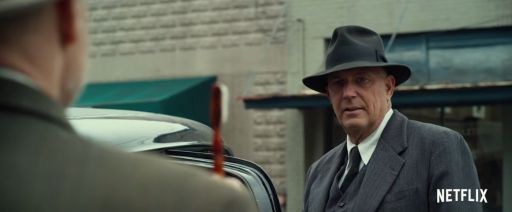 'The Highwaymen' centres on the notorious criminal pair Bonnie and Clyde and follows Benjamin Maney Gault and former Texas Ranger Frank Hamer as they work to apprehend the pair. When the authorities learn specifics about the couple's whereabouts, Frank and Benjamin are compelled to leave their retirement and resume their search. The movie takes the audience on a thrilling ride across a highly detailed and planned 1930s America, and although their age first slows them down, the excitement of being on the road and recalling old memories eventually gets them back on track.
The King (2019)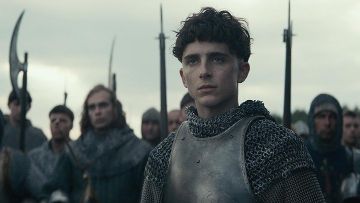 The early years of English ruler King Henry "Hal" V are primarily covered in this Netflix original movie, which is based on several plays by William Shakespeare. The movie starts with Hal being completely uninterested in the affairs of state, but later when his brother Thomas is killed in battle, he is unexpectedly crowned king of England. He is surrounded by many people who assume he is feeble, and King Charles VI of France openly mocks his crowning. Hal declares war and advances towards France to confront his foes after learning that Charles VI has sent an assassin to kill him. The young man who has always opposed politics and violence is suddenly shaped into the persona he has always detested. This movie serves as a timely reminder of Timothée Chalamet's capacity to live up to any role that has been cast for him. He has managed to establish himself as a great talent. This movie's production design, costumes, and cinematography are also deserving of praise.
The Red Sea Diving Resort (2019)
'The Red Sea Diving Resort,' a Netflix original movie, is based on how the Israeli spy agency Mossad was able to transfer Ethiopian Jews residing there to Israel. Ari Levinson, a Mossad agent, offers to his superiors that they purchase a beach resort and utilise it as a front for their secret mission. They complete their task in Sudan, but soon after, some secrets are revealed, putting the agents' life and that of the people they are guarding in risk. The movie has all the makings of a gripping thriller, but writer-director Gideon Raff absolutely blows the chance by creating weakly written characters and giving the actors little to work with. The "white saviour complex" of the movie has also drawn a lot of flak.
The Resistance Banker (2018)
'The Resistance Banker' is a fictional account of an Amsterdam financier named Walraven "Wally" van Hall who is hired by the Dutch resistance to provide them with financial support during the Nazi occupation of the Netherlands. Gijsbrecht "Gijs," Wally's brother, assists him in creating a successful network for transferring money to the resistance rapidly. Since their strategies are so effective, Wally earns the nickname "van Tuyl" among his fellow resistance fighters. The rebel leaders organise their finances by having Wally act as their banker. The head of the Dutch State Bank, Nazi collaborator Rost von Tonningen, requests assistance from SS intelligence after realising that someone is transferring funds to the resistance.
The Trial of the Chicago 7 (2020)
The Chicago Seven, a group of anti-Vietnam War protestors who are blamed for the riots at the 1968 Democratic National Convention in Chicago, are the subject of Aaron Sorkin's film "The Trail of the Chicago 7," which is directed by him. The unjust prosecutions of seven ringleaders connected to the incident are the subject of this historical courtroom drama, as well as their battle against all odds to uphold their principles. The Chicago 7 recognise the importance of one another in each other's lives, especially if they wish to prevail in the battle, despite their differing political ideologies. Famous actors including Sacha Baron Cohen, Joseph Gordon-Levitt, Frank Langella, Alex Sharp, Michael Keaton, Daniel Flaherty, and Yahya Abdul-Mateen II are among the ensemble cast.
The Zookeeper's Wife (2017)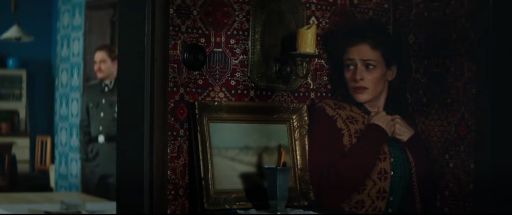 'The Zookeeper's Wife,' which is set during the invasion of Poland, is based on the true account of how Jan and Antonina Abiski rescued and protected hundreds of Jews from the brutality of the Germans. To protect it from persecution when Jan and his wife decide to transform the zoo into a rescue area, they transform it into a pig farm. Additionally, they start sneaking Jews out of the ghetto on trucks with the aid of local resistance before providing them with a safe haven. The film is a beautiful allegory on the harsh persecution of Jews and demonstrates how the pair maintains their will to uphold the truth even in the face of death.
The movie was the most expensive to produce in India at the time of its release and was nominated for an Academy Award for Best Foreign Language Film. The word "Lagaan" is a representation of the weight that colonial tyranny and the tax place on the shoulders of the people. The movie definitely deserves its place because to its engaging plot, lovely music, and fusion of culture and sport, encouraging audiences to see a special fusion of sportsmanship and resistance to colonialism.
Our Team DCS includes 5 different writers proficient in English and research based Content Writing. We allow them and encourage them to follow the Entertainment news all day long. Our posts, listicles and even the exclusives are a result of their hard work.