In movies, whether they are directly relevant to the subject at hand or not, math and statistics, calculating the likelihood that something will occur, or just depending on numbers, are frequently used to illustrate a point. We'll discuss the top 10 movies about statistics and probability in this list because the majority of them have received overwhelmingly positive reviews from reviewers and viewers alike.
21 (2008)
Blackjack is now more intriguing than ever thanks to the great criminal drama 21, which starts and ends with numbers. Ben Campbel, an exceptionally bright student at M.I.T. who aspires to transfer to Harvard to study medicine, is the protagonist of the novel. He is conscious that he doesn't have the resources to do that, but things might change quickly.
He meets five kids who are being taught how to count cards by his unconventional mathematics teacher Micky Rosa one evening. Ben goes to Las Vegas with them all on a covert weekend vacation with the intention of winning hundreds of dollars playing blackjack, which he eventually does. He didn't anticipate, however, that they would become corrupted by avarice and turn the casino security guard against them.
A Beautiful Mind (2001)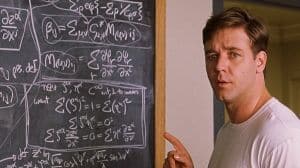 The great biographical drama of John Nash, a brilliant mathematician with poor social skills, was directed by Ron Howard. Early in his career, Nash made a surprising discovery that would lead to his success and admiration on a global scale.
However, Nash was also conceited and self-centered, and on top of all that, he lacked highly developed social skills. When tragedy struck, he was forced to embark on a protracted path of self-discovery with the support of his devoted wife, drowning in his thoughts and hoping to survive. In this film, statistics play a significant part, especially for Nash because they aid in his understanding of his surroundings.
Ex Machina (2014)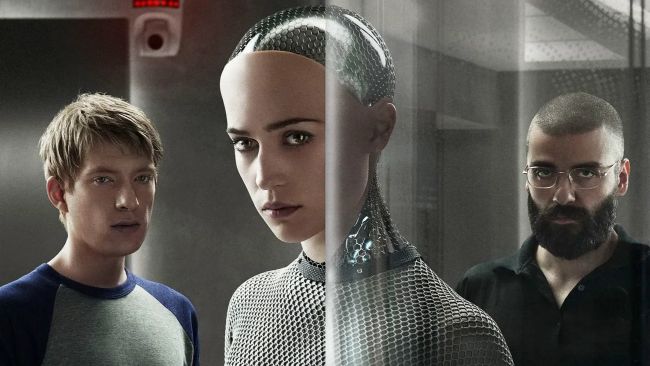 Ex Machina is a science fiction drama/thriller that confronts us with one of the most difficult and fascinating issues in the realm of technology. It discusses the likelihood, benefits, and drawbacks of artificial intelligence, which is here represented by a picture of a stunning young robot woman who can converse with a person and convey her thoughts and feelings.
One of the most promising young programmers, Caleb, wins a competition to spend a week in the CEO of the firm Nathan's secluded mountain cottage. There, he discovers a wonderful experiment that includes Eve, a gorgeous robot with real artificial intelligence.
Good Will Hunting (1997)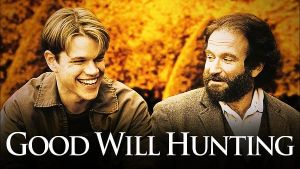 This superb drama about Will Hunting, a disturbed young man who works as a janitor at M.I.T., is one of the best films where mathematics plays a key role. He is battling himself and lives in a world where he can solve any issue, but in reality, he is battling demons that are challenging to vanquish.
He is a smart mathematician who can handle even the most challenging problems that have not yet been solved. Will, however, is unable to understand what is happening without the assistance of his psychiatrist Sean and is in urgent need of support and direction. He is the one who first recognises his aptitude while watching him work through a statistics problem, and he will play a crucial role in Will's admission to M.I.T.
Hidden Figures (2016)
Brilliant biographical drama Hidden Figures stars Octavia Spencer, Taraji P. Henson, and Janelle Monae. Three talented African-American mathematicians, Katherine, Dorothy, and Mary, have made it into the company of some of the world's top astronomers.
They have persevered and broken down all barriers of race, profession, and gender to demonstrate their genius and brilliance and clear the way for future female researchers in these and related fields of study. We are constantly exposed to computations relating to rockets and spacecraft, therefore it is also a beautiful ode to mathematics, statistics, and numbers.
Minority Report (2002)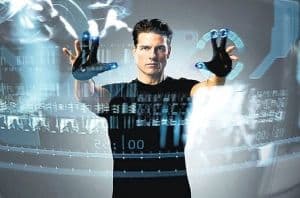 Based on a short story by Philip K. Dick, this creative, action-packed, and incredibly fascinating film, which Steven Spielberg directed and starred Tom Cruise in the title role, transports us to a world without crime in which law enforcement can apprehend potential murderers and other criminals before they commit a crime.
Washington D.C. has virtually no crime in 2054 thanks to the usage of three talented people with extraordinary abilities who can see into the future and foretell potential crimes. John Anderton, a devout follower of the system, makes the decision to delve thoroughly into the methodology underlying the predictors, particularly a woman named Agatha who might show him innocent. He is projected to commit murder against a victim he isn't even aware of.
Moneyball (2011)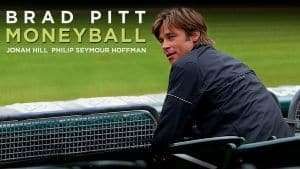 This sports drama, which was based on a true incident, tells the tale of Oakland Athletics general manager Billy Beane and his efforts to put together a competitive club for the 2002 season. Due to a constrained player budget, Beane and his assistant Peter Brand are forced to assemble a team of underrated players.
The team officials disapprove of their choice, and the most prominent detractors are not optimistic about their chances of success. However, the team only gradually began to succeed before shattering a record with its 20th straight victory. Beane is obstinate in his attempts to alter baseball by observing how others utilise their technique, and finally, some baseball teams start using this particular technique.
Pi (1998)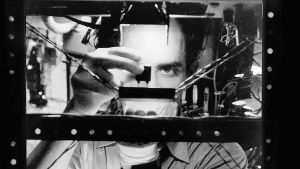 This fascinating and mind-blowing horror thriller was directed by Daron Aronofsky and centres on the paranoid math genius Maax who thinks mathematics underlies everything, from nature to banks, and who is convinced that if he can find a pattern and key to the chaos, he will be able to predict everything.
He spends his days working around a cutting-edge computer system he created in his flat because he thinks that everything can be comprehended in terms of numbers. A Wall Street firm and a Hasidic sect are both interested in learning more about his remarkable discovery, but Max is having trouble explaining anything to them because of his hallucinations and paranoid beliefs.
The Bank (2001)
This suspenseful novel introduces us to Jim Doyle, a math prodigy who decides to exact revenge on a bank. It concentrates on banking and corruption. He is a talented mathematician who is developing a formula to forecast stock market volatility.
It is a gripping film that features computer hacking, information on the financial market, and conjectures about what is happening nearby. It brings good and bad, good and evil, within and outside the bank, closer to us.
The Imitation Game (2014)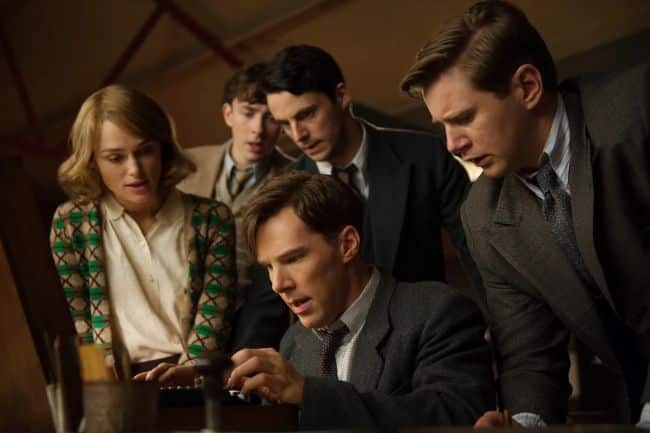 Viewers have always found stories and films about deciphering the German Enigma to be quite fascinating, and numerous directors and screenwriters have produced profitable and intriguing films on the subject. The emphasis here is largely on Alan Turing, the key figure behind the Enigma, and his math and statistics.
Since statistics was a major component in breaking the code, they play a significant part in this situation. We observe Turing's struggles in his personal life as well as his attempts to break the code with the assistance of his fellow mathematicians.
Our Team DCS includes 5 different writers proficient in English and research based Content Writing. We allow them and encourage them to follow the Entertainment news all day long. Our posts, listicles and even the exclusives are a result of their hard work.