How Many Episodes Are In The Original Naruto Series And How Many Altogether?
In the last ten years, shounen anime has come a long way. Jujutsu Kaisen, My Hero Academia, Demon Slayer, and other excellent titles are now available. However, there is one shounen anime from the past that none of us can get enough of: Naruto. Naruto is one of the best animes ever made, and we'll say it again: it's one of the best animes ever made. It established a benchmark for storylines that combined features such as character development, humour, and a variety of other factors. It was a story that was so wonderfully told that it broke our hearts. And we were all a little heartbroken when it left us. We'll answer the question of how many episodes there are in total in Naruto in this article. Along with that, we'll discuss Naruto's plot and the story up to this point.
Naruto is one of the most popular anime series of all time. This anime was also included in the Big Three. This is by far one of the best animes ever made, with a fantastic storyline and fantastic characters. Naruto Uzumaki, who is a Jinchuriki to Nine-Tailed Demon Fox, is the protagonist of the story. He is an orphan who is unaware that his parents were the Fourth Hokage Minato Namikaze and the previous Jinchuriki for the same, Kushina Uzumaki. Naruto's journey begins when he is assigned to the same team as Sasuke Uchiha and Sakura Haruno, his lifelong crush. And thus started a 15-year-long tale of enthralling intrigue. That's enough for now. Let's see how many episodes there are in total in Naruto.
The Tale Of Naruto Uzumaki

Naruto had only one objective from the start: to become a Hokage and show everyone in the village what he was capable of. He and his team of seven encountered numerous challenging challenges and barely survived. The fact that he is the Jinchuriki just adds to the suspense. Itachi Uchiha and Kisame Hoshigaki of the Akatsuki also attacked him. Meanwhile, Sasuke's desire to become more powerful grows as he watches Naruto and Itachi effortlessly defeat him. As a result, he resolves to leave the village and train with Orochimaru in order to improve his strength.
How Many Episodes Are In Naruto All Together?
After a 2.5 or 3-year hiatus, Shippuden resumes the story. All of the characters have matured, and Team 7 has a new captain and a successor for Sasuke. They set out on a mission to find him and return him to the village with them. But Sasuke has grown stronger and is ready to fight everyone who stands in his way. He tracks down and murders his sibling, reawakening his Mangekyou Sharingan. He later assists Akatsuki in capturing Eight-Tails Jinchuriki for a short time, but they fail. As a result of this action, he became the number one target and was labelled as an enemy and a traitor.
Meanwhile, Akatsuki is on the move, and with Kabuto's help, they've resurrected a number of legendary ninjas. And now they're at war with the entire Shinobi World. After speaking with all of the previous Hokages, Sasuke comes to his senses and agrees to fight alongside Naruto. Team 7 is able to keep Kaguya at bay with the support of a large number of other people. However, Sasuke still has a business to attend to. He challenges Naruto to a fight so that he can leave this world with no ties. However, they both lose an arm in the fight. Sasuke comes back to his wits once more. Naruto is given an artificial arm built from Hashirama's cells, but Sasuke turns it down. And sets out on his quest to find additional Kaguya relics and atone for his sins.
How Many Episodes Are In Naruto Altogether?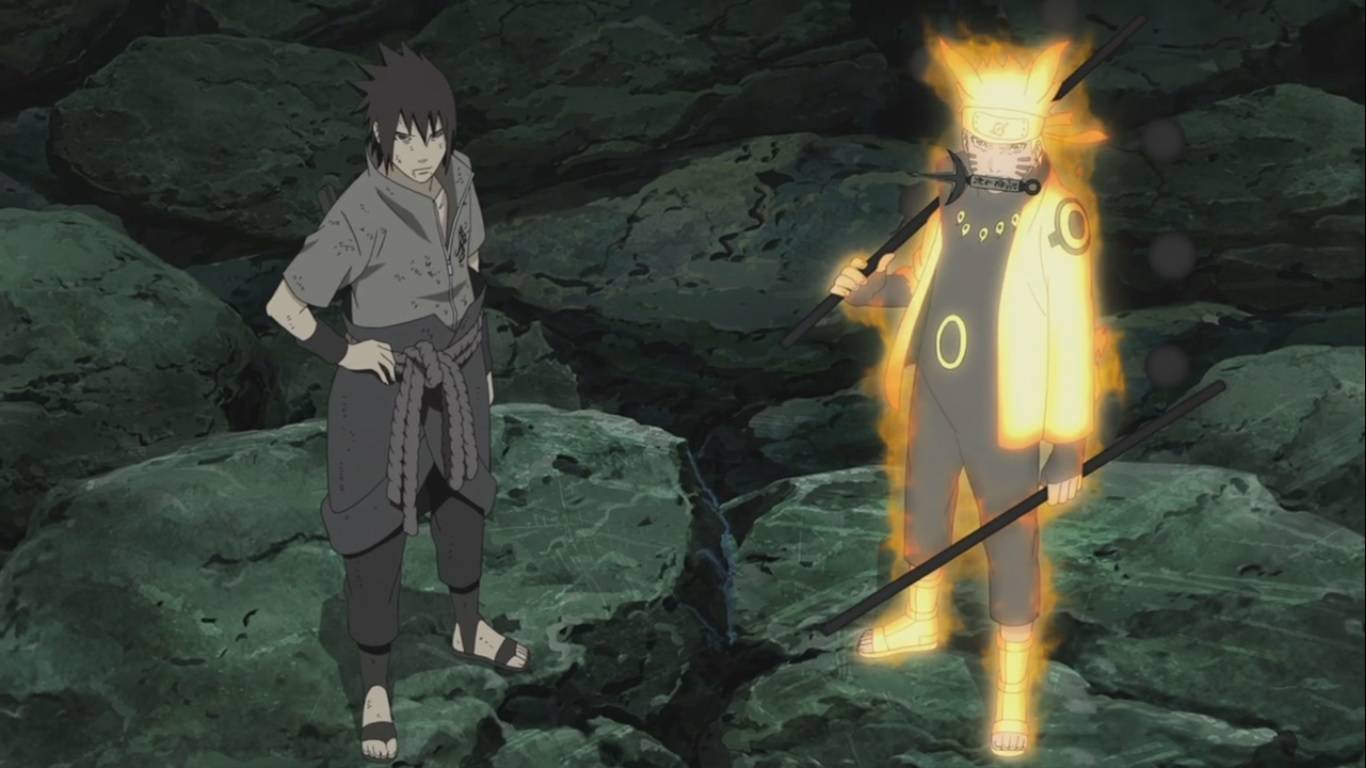 Naruto is a series with a total of 720 episodes. 'Naruto' had 220 episodes in the first run, while Naruto Shippuden had 500 episodes. The grand total is 720. To those who have not yet seen the anime, this may appear to be a lot. Those who have, however, know that even these are insufficient to tell such a fantastic story. This series also includes 11 films, all of which are excellent and add to the storyline and character development.
How Many Episodes Are In Naruto All Together?
With so many episodes, it was inevitable that this anime would make the Big Three list. The War Arc was perhaps one of the most popular among the fans. We liked and enjoyed it as well. Sure, there were tears shed as well (you know the reason). But what a fantastic ending to the narrative. Following the conclusion of Shippuden, we were given Boruto: Naruto Next Generation. This anime has the potential to be the next major shounen anime, but it will be up against some tough competition.
Conclusion
To summarise, how many episodes does Naruto have in total? There are a total of 720 episodes. The remaining 500 are from the Naruto Shippuden series, with 220 from the original Naruto. To be honest, we all believe that even these 720 are insufficient. Thank goodness the manga creators heard our cries and created Boruto. People didn't enjoy the anime at first, but with Kishimoto back at the helm, we can expect something spectacular. That concludes this article; I hope you found it interesting. If that's the case, here's something you might enjoy.